[]
About 40% of the world's population, or nearly 3 billion people, are active on social media networks in 2019. Marketing via these networks is naturally critical for any organization selling products or services, either locally, regionally, nationally, or across the globe.
Unlike traditional platforms like television or radio, social media does not offer a one-size-fits-all solution but instead operates depending on the objective. The number of marketing strategies are as plentiful as the number of social media networks themselves — Choosing one requires a deep understanding of your target audience in order to drive value and create the strongest impact with your messaging.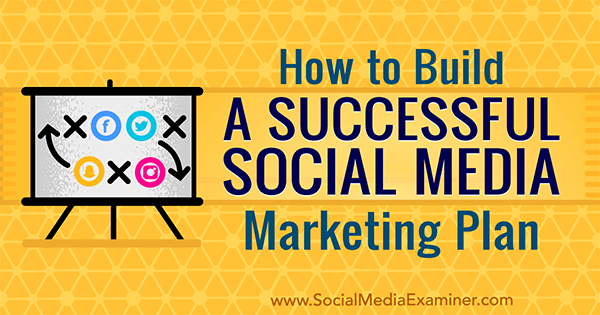 Successful social media marketing is achieved when organizations create clear goals, understand what their audience wants, produce relevant and compelling content, choose the right social media platforms that suit their product or service, enable all their channels to share to social, and commit to making every marketing campaign one that is driven by social.
The Benefits of Social Media Marketing For Businesses
For businesses, social media presents vast opportunities to promote their product or service. Just as popular social media sites allow users to connect with friends and family in faraway places, they also are powerful ways for marketers to create two-way conversations with potential customers.
Users now expect to interact with brands, which means that marketers have incredible opportunities to create ways to drive demand and expand the reach of what they are selling.
Through social media, marketers can:
Engage their audience. Engagement is a great way to establish trust with customers and build a relationship that can develop over time.
Foster brand loyalty. Engagement leads to loyalty with the brand. Users can get to know the brand more intimately through news updates, informational and entertaining videos.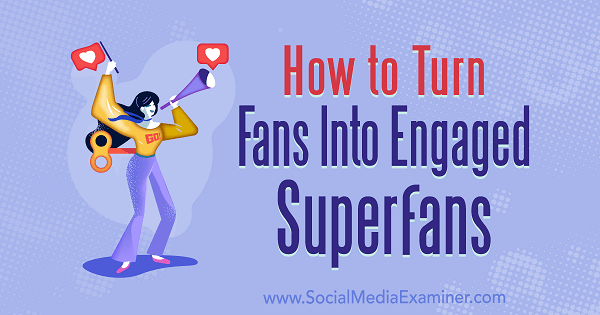 Integrate with other channels. Because social media integrates so well with other channels, it gives marketers the ability to boost campaigns in ways that were not possible in the past.
Control the message. When crisis strikes, marketers can serve as their own newsroom by publishing releases that control their side of any story.
Create new leads. Marketers can raise awareness and generate traffic among general users, and some of that buzz can develop into tangible leads.
Organic Versus Paid Social Media Marketing
There are two types of social media marketing: organic social and paid social. The difference between the two primarily has to do with budget.
Organic social is when users take advantage of the free elements of social media, such as post sharing on Facebook or two-way conversations with users on Twitter. This may be perfect for independent businesses looking to stretch their marketing dollars.
In this scenario, businesses can build their social community and then direct them to websites for further engagement.
Paid social involves sponsored, or paid, advertising content delivered on social networks in the form of images, videos, and carousel ads. Depending on the platform, ads can be targeted to users based on location, buying habits, or personal interests.
Unlike organic, paid social directly puts your content in front of users who will most likely show interest.
Types of Social Media Marketing Campaigns
Marketers have different options when it comes to planning campaigns on social media. The one they choose should depend on the desired outcome. The best campaigns support and reinforce those on other channels so the conversations marketers start with consumers is sustained over time. The main campaigns that do that best are:
The Prospecting Campaign
Prospecting is all about reaching entirely new customers who, in the past, have not interacted with your product or service. These campaigns are driven by outreach through content that makes users pause to learn more. The ideal outcome at this stage is not a purchase, but simply to have these new prospects join your community.
The Conference You've Been Waiting For
As a small business marketer, you can probably only pick one or two events to attend each year. Get an unbeatable conference experience and expert training at Social Media Marketing World in sunny San Diego, California—from your friends at Social Media Examiner.
🔥 As a valued reader, you can save $650 on an All-Access ticket if you act now! Sale Ends Tuesday! 🔥
CLICK HERE TO LEARN MORE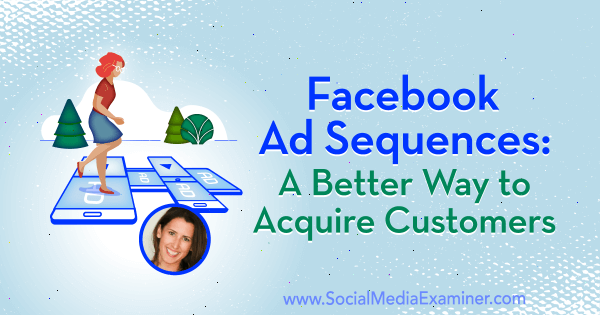 Here are some tips to help drive your prospecting campaign:
Research to identify prospects. Create a list of keywords that will appeal to this target audience and embed them as hashtags within your post. Search pages and create a list of potential prospects and observe their social media behavior to determine how best to approach them.
Be relevant. Don't approach prospects with a hard pitch. Create content, such as blog posts or videos, that may be relevant to them that will invite them toward you. Open conversations that they will feel comfortable interacting with.
Show interest in prospects. Observe their posts and respond in kind with content that they might find useful. This way you're presenting yourself as a solution provider opposed to someone who just wants a quick sale.
Be consistent. Establish a voice that remains the same. Make it authentic, sincere, but always make sure that you're always providing value and not just trying to chit-chat or waste their time.
Be responsive. Once you establish contact, don't disappear. They may have a question or a comment on what you shared with them. Be aware that they are talking with you and respond with timeliness so they have the satisfaction of being heard.
The Retargeting Campaign
At this stage, a prospecting campaign can turn into one that retargets users who you've engaged with but who neglected to take further action. Retargeting is about identifying users who showed interest in your product or service on social media and gently circling back to them to see if you can engage them in a way that gets them to engage on a deeper level.
In general, the users you want to target are those who have:
Visited your site sometime in the past.
Clicked on links from previous postings.
Started or responded to conversations on your social media page.
Added an item to the shopping cart on your website but never checked out.
Became a fan of your social media page.
Subscribed to your marketing emails.
The way to structure your website for retargeting is:
Each visit the code will drop a cookie into their browser.
Now when your visitors browse online, they will see your retargeted ads.
They will then be redirected to your site.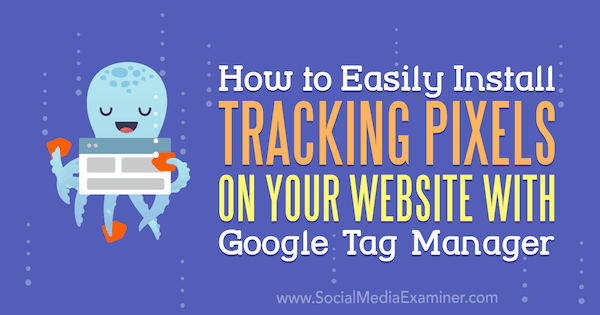 The Conversion Campaign
The conversion campaign is focused solely on converting users into either paying customers or getting them to take action in other ways such as:
Downloading a white paper, presentation, or case study.
Joining an email list.
Completing a form or a survey.
Engaging in an online chat with a customer representative.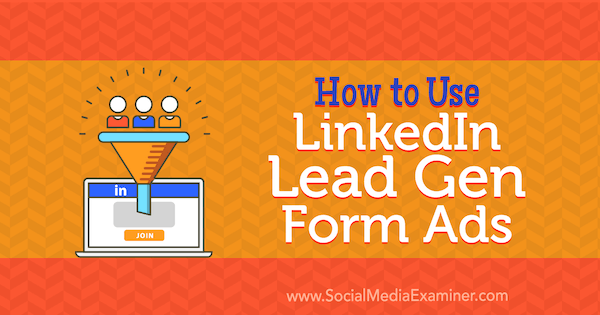 These conversions are valuable, not just because it shows deeper engagement but because users are providing valuable information such as email addresses and more. That data will help refine your online targeting, but it will also give you more opportunities to craft your social media outreach through conversations designed to build trust, familiarity with the product and service, and ultimately moving them further down the sales funnel to purchasing.
Creating Your Social Media Marketing Strategy
It is important to create a strategy before jumping into the practical details of engaging prospects on social media. This involves taking the time to understand your audience and what they care about. That way you can:
Determine what kind of content will work, whether it's video, graphics, images, or text.
Establish the tone, style, and even the repetition of the content.
Figure out what topics will resonate with your audience. You may know your audience likes video but you might not know what kinds of videos will keep them engaged.
Understand how they consume content. Do they like deep dives into long white papers or just quick-hits? Demographic information will help you focus on the types of content that will lead to the best results.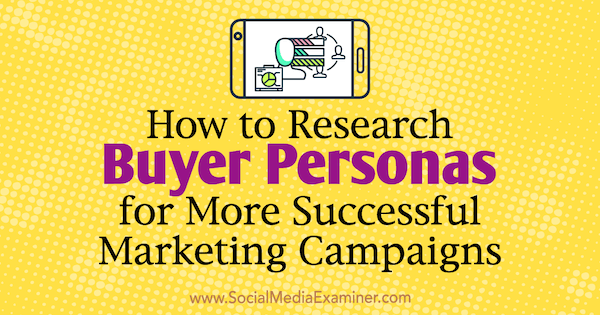 Once you build a persona of your audience, spend time figuring out what you ultimately want from them. Other questions to ask:
What is your ultimate goal for them in your campaign?
What is the definition of conversion for this campaign? Is it brand awareness, a purchase, or development of brand advocates?
How do you want to continue engagement with your followers during the campaign and when it's over?
Picking a Social Media Platform
The next step for marketers is to pick which social media platforms work well for their target audience. The first step is creating a user profile, but because most of the leading platforms, particularly Facebook and Instagram, are designed for both individual users and businesses, it's important to determine which one is right for you.
The pros of having a business profile are obvious: They're a great way to find new connections, customers, and partners. Members of your community are a targeted, highly-receptive audience.
Your business profile gives you access to analytics, a tool that allows you to refine messaging to target audiences. Harnessing your business profile to analytics via Facebook or Instagram gives you the ability to:
Glean insights to your audience such as buyer behavior, and demographics.
Leverage those insights to optimize your content so the right content is seen by the right audience at the right time.
Read reports that deliver information about every ad, event, and other collateral you post that together leads to a more targeted strategy.
Create cross-channel funnels to figure out the best conversion rates.
Determine the specific return on investment of your total marketing spend via social media.
There are fewer cons to have a business profile: Managing a business page can be time consuming and your business page is automatically subject to the platform's ad policy, which means your ads may or may not be approved under it.
So what is the right social media platform for your marketing campaign? Here are your options:
Facebook
Facebook is the dominant social media platform in the world and is the third most visited site online behind Google and YouTube. Businesses have the ability to market to 2 billion people on Facebook every month.
Facebook allows businesses to target audiences through self-serve tools like Facebook Analytics that gives them reports that track the performance of each ad. The reach and visibility can help level the playing field for independent businesses that want to compete with companies with much larger budgets.
Among the tools that Facebook offers marketers:
Facebook Groups. The Facebook Group feature helps you demonstrate your company's expertise in a topic and connects like-minded people to share ideas and insights. Here, brands can drive conversations involving their own interests. The more members in your group the more the group gets promoted to their friends and networks, increasing its reach.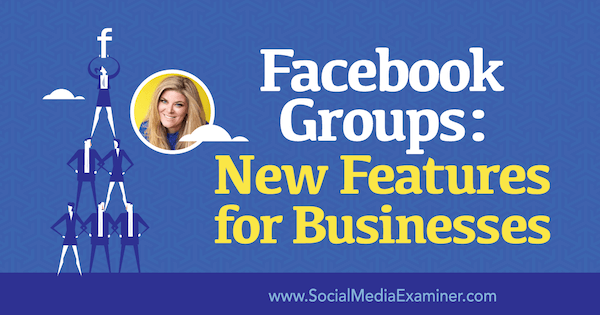 Facebook Insights. The data contained in Facebook Insights helps you learn how your audience has responded to your marketing. But analyzing it can be a difficult task. Insight data includes "likes" and "like" sources, new "likes" vs. "unlikes" and video statistics. There's also the post data file, which gives information on reach and engagement for individual Facebook posts.
Facebook Analytics. The Facebook Analytics dashboard gives you access to insights about your business and its audiences, such as past purchase behavior/habits, online activity, relevant interests, and more. Reports are the bread-and-butter of any analytics software, so it's no surprise that Facebook has extensive reporting capabilities. From the dashboard, you can generate a report containing information about nearly any activity or event. It also allows you to create cross-channel funnels to figure out the best conversion rates.
Facebook Video. Facebook Video allows you to connect with prospects and customers on an intimate level. Facebook amplifies that intimacy via personal interactions in the comments on both native and live video. Facebook live video, which streams in real time, is another feature that can combine with Facebook Ads.
Facebook Ads. Facebook ads allow a business of any size to promote its products and services to local and global audiences. Whether you're a beginner or an experienced marketer, you can create a Facebook ad campaign to collect leads, drive website traffic, generate sales, and increase brand recognition. These ads include video, offers, leads, and carousel.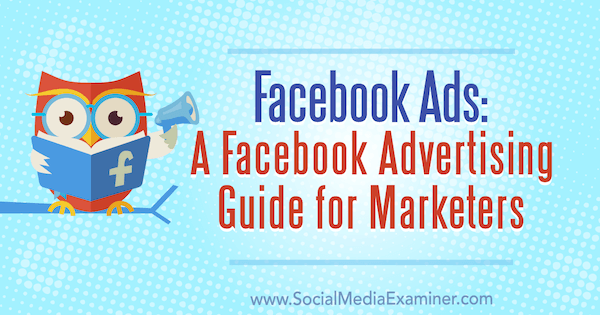 Instagram
Instagram allows users to share photos and videos and has expanded to give businesses a way to market their products and services to the world. By June 2018, the network reached 1 billion monthly active users, up from 800 million in September 2017.
Every year Instagram makes business marketing easier and more targeted through an extensive list of features and analytics tools that help business owners create profiles, attract followers, build engagement, and develop insights into their customer base and, of course, sell their products and services with speed and efficiency.
Among the tools that Instagram offers marketers:
Instagram Insights. This is the platforms analytics tool that lets you see details on the impressions and reach from your Instagram posts, plus the number of website clicks you're getting from your profile. These will link to your Instagram business account so you can assess the impact of your marketing efforts, find out more about your followers, when they're engaging with Instagram, and what your top posts are, and which ones don't resonate at all.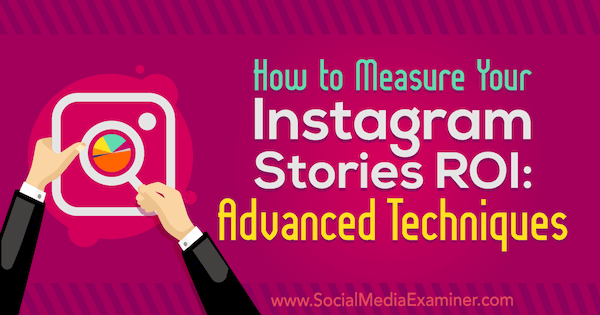 Instagram Lead Ads. This is the platform's advertising tool that collects valuable contact information from potential customers without pushing them off the platform. These integrate with Facebook by appearing on Facebook news feeds.
Instagram Stories. Stories appear above the user's Instagram feed and are available for viewing for only 24 hours. Ads in Stories on Instagram are perfect for driving brand and product awareness, calling for user-generated content, and announcing discount sales.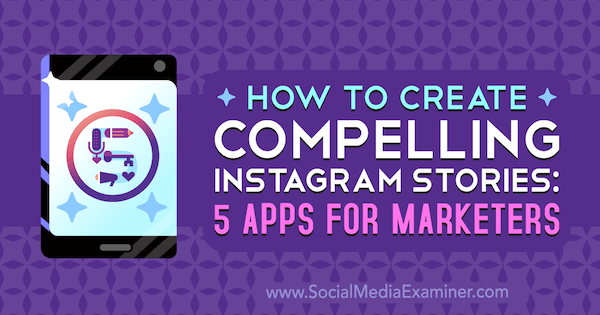 Instagram Video. Live video streams within your Instagram Stories are great ways to attract followers, build excitement, and deliver information. Instagram Live is a streaming feature that puts your video on top of user feeds for 24 hours, which means it's the surest way to get noticed within a short period of time. You can tease new products, promote a social contest, and gather questions for a live Q&A. All of these will help you collect emails and generate genuine excitement you can use for following up.
Twitter
Twitter launched in 2006 and today it has more than 321 million active users per month. Posts, or tweets, allow only 280 characters. They give companies the ability to engage in conversations with users, drive awareness of a product or promotion, and participate in public discussions.
Among the tools that Twitter offers marketers:
Tweets. These can be a mixture of entertaining, educational, and promotional, but the key is to post regularly so they appear at the top of follower streams. Marketers can guide followers to promotions, demos, downloads, their website, and more, as well as engage one-on-one with followers.
Twitter Chats. These are public conversations linked by a unique hashtag. Depending on how they work in a strategy, chats can center around special events or may be recurring. In either case, these are good opportunities to engage followers at a higher level that is more direct and intimate.
Attention Agency Owners, Brand Marketers, and Consultants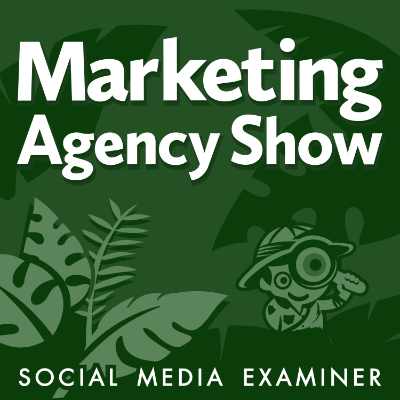 Introducing the Marketing Agency Show–our newest podcast designed to explore the struggles of agency marketers.

Join show host and agency owner, Brooke Sellas, as she interviews agency marketers and digs deep into their biggest challenges. Explore topics like navigating rough economic times, leveraging AI, service diversification, client acquisition, and much more.

Just pull up your favorite podcast app, search for Marketing Agency Show and start listening. Or click the button below for more information.
CLICK HERE FOR THE DETAILS
Twitter Hashtags. By creating unique hashtags, companies can attract followers by topic, making it easy to get discovered. Hashtags are a great way to promote and track campaigns and to connect with potential prospects.
User Mentions. This is a helpful tool for prospecting campaigns because it allows marketers to mention and engage with specific Twitter users within a tweet. By mentioning their Twitter handle (which are all proceeded by the @ symbol), these followers will be alerted that they're being called into a conversation.
Twitter Lists. These allow marketers to curate content for special groups of users in an effort to target them with special content. This makes finding the content easier and creates more of a direct relationship with followers as well.
Periscope. Periscope is Twitter's live video streaming platform that allows users to broadcast from their phone. Brands can connect with users immediately, which works for Q&A live chats and more. Like Snapchats, the videos vanish after a set amount of time.
YouTube
YouTube is a video-driven social media network that, since its launch in 2005, has become a dominant way people publish video online. Owned by Google, which bought YouTube in late 2016, the platform is now responsible for 11 percent of all global video traffic, second only to Netflix. Currently, YouTube has more than 1 billion users, and more than half of all views come from mobile devices.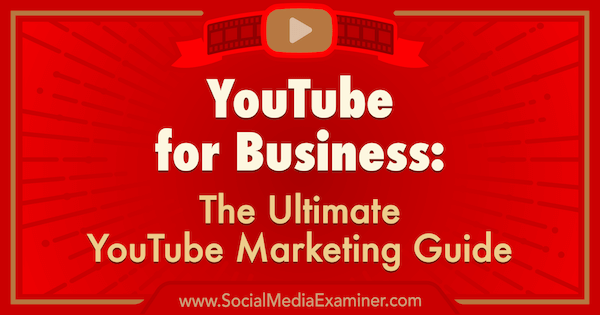 The dominance of YouTube means businesses now have an opportunity to establish and groom their brand through interactive videos that can build followers.
YouTube offers users:
Their own channels they can use to develop and execute their marketing strategy.
A way to advertise on YouTube video content that streams on channels besides their own.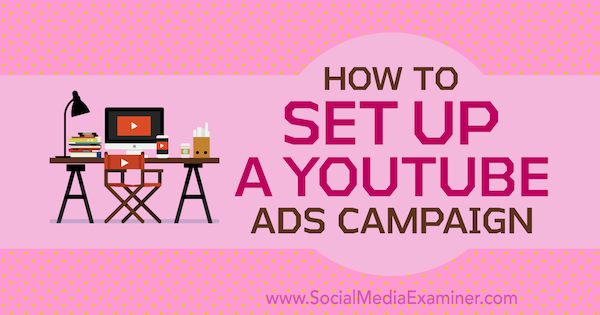 Google Analytics works with YouTube to measure conversions from your ads. In other words, tracking where people are coming from before they land on your website. Besides Google Analytics, the other two ways to measure YouTube performance:
Assessing video watch behavior. This powerful analytics data lets you evaluate how your videos are performing. You can access it within Creator Studio. There you can go through the data found in the "Watch Time" reports
Evaluating audience engagement. This is the most straightforward way to find out how your video is performing. Just count up the number of subscribers, likes and dislikes, shares, and comments.
YouTube is also a useful lead generator. The platform has several tools to capture and collect leads so you know who is watching your content but also who might be interested in your company's products or services.
For example, YouTube Cards can be added to videos, creating a clickable call-to-action that prompts viewers to respond. The cards allow you to add more visual components so that they are more interactive and engaging with viewers, therefore attracting more eyeballs. They also can appear during any point during your video and can include downloadable content and outside links.
LinkedIn
LinkedIn is a professional networking platform that was launched in 2003 for professional development and networking. While it serves individual professionals, it also provides opportunities for businesses to create a profile, share content, showcase new products and services, and network with potential prospects. A messaging feature also provides two-way communication between users.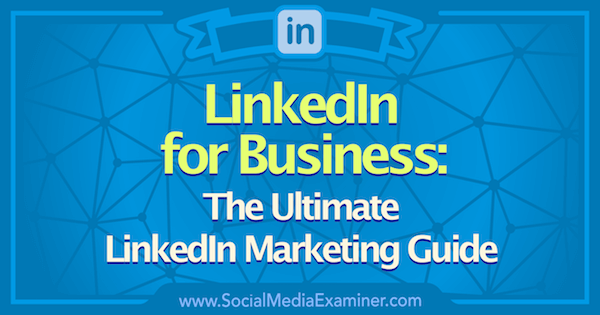 For businesses, LinkedIn is an effective tool for collaboration, sharing best practices, and targeted marketing efforts. Independent organizations can participate in various groups to expand their network, and executives and business owners can position themselves as thought leaders in their industry.
LinkedIn is helpful in prospecting campaigns to generate new leads.
Snapchat
Snapchat (aka Snap) was launched in 2011 and has nearly 190 million active users per day. The platform allows users to send messages, images, and videos that disappear after a few seconds. Marketers can use Snapchat the following ways:
The platform's "My Story" feature collects snaps over a 24-hour period which allows businesses to tell a cohesive story related to a specific promotion or event.
Geo-filters can help companies brand big events where users can interact with the company within their own network.
3V, or Vertical Video Views, are ads that appear in premium and curated content that allows companies to promote their brand within the full space of the screen.
Pinterest
Pinterest is a digital scrapbook that launched in 2010. Currently, the platform reaches 250 million active users every month. Businesses can curate visual content ranging from videos to infographics to images. Marketers can use Pinterest the following ways:
Other social media platforms that are available to marketers to a lesser extent include:
Reddit. This forum-hosting website gives marketers the ability to host "Ask Me Anything" forums where they can answer questions from users, as well as promote links. Opportunities for target marketing exist in reaching users found in "subreddits," forums for niche subjects or themes.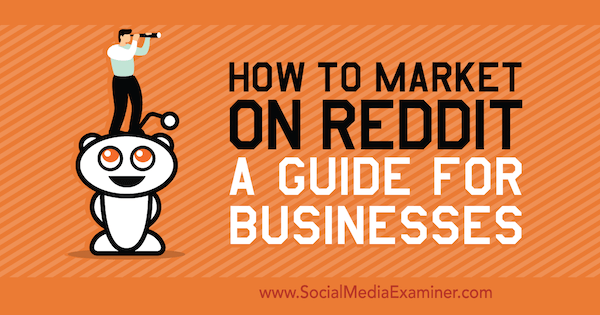 Quora. A platform that optimizes information through a Q&A format.
A self-serve advertising feature allows marketers to target users by location, device, and the topic of their question.
Understanding Social Media Algorithms
Social media algorithms are how social media platforms like Facebook or Instagram filter, rank, and organize content based on criteria unique to their platforms. There is no universal standard for all platforms, and they often are changing, so marketers need to learn strategies to get the most out of their social media strategy. For example:
Instagram's algorithm involves three core elements:
Interest: How interested users are in certain posts based on search history and engagement.
Recency: Posts published within the last few hours will most likely be seen as opposed to older posts.
Relationship: Posts that get the most play are those that are engaged with the most.
Less relevant are how many accounts a user followers or how long they spend time with a particular post.
Facebook's algorithms are designed to highlight content that is generating the greatest number of conversations.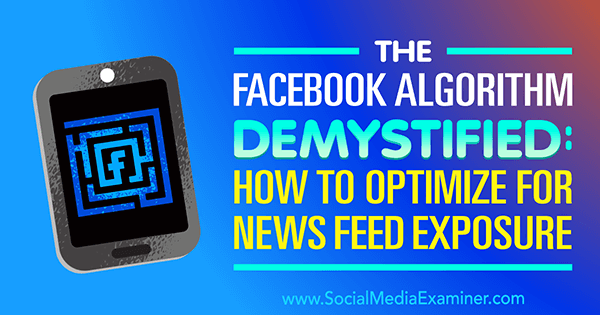 That may involve:
Content receiving the most comments, shares or likes.
Facebook Live video that tends to get the most engagement on Facebook than most content.
Content produced by users who themselves are actively engaging other user content across Facebook.
Twitter's algorithms are based on:
Recency: More recent posts mean the more likely users will see it appear on their feeds.
User credibility: Those accounts that have proven to be the most credible will have the most visibility to users.
Native content: Posts that are designed to work exclusively for Twitter and don't just link to external websites get the most promotion.
Engagement: The more users engage with a specific account, the more they will see posts from that account.
LinkedIn's algorithms are based on:
Relevancy: Content that contains keywords that are also within a user's profile means that user will see that content.
Credible sources: Content that shares links from trustworthy websites will get more visibility than those from websites outside the mainstream.
Widely shared content: Posts that are shared widely, reaching users from outside one's network will make that post more visible to others.
Engagement: Posts that drive likes, comments, and shares within one hour will rank the highest on the site.
Ways marketers can use social media algorithms to advantage to drive visibility of their content include:
Create content that solicits interaction, such as polls, questions, surveys, and more.
Tag users so they see the post and are encouraged to respond.
Embed content with hashtags so a greater number of people see the content.
Make sure what you are sharing is credible, relevant, and recent.
Use live video whenever relevant; this especially works for special events or one-on-one interviews.
Make sure that at least 80% of your content is native to the social media platform itself and doesn't just drive people away to other sites.
Build a network of followers who have a history of sharing content so what you are sharing travels the furthest.
Creating Content For Your Social Media Marketing Strategy
Once you have established the type of campaign, strategy, and social media platform you plan to use to execute it, you'll need the right content to put everything into action. Content that works best on social media offers values to users through each stage of the buyer journey.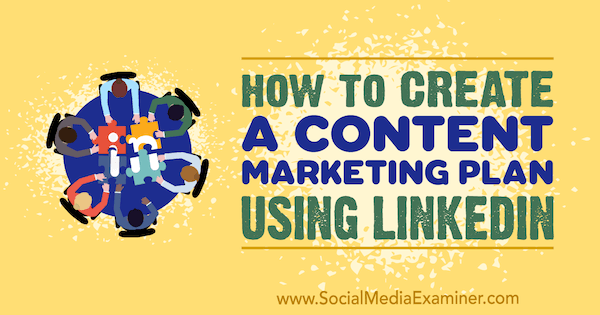 In order to differentiate your content from the unending amount of messages out there it needs to be:
Relevant
Informative
Useful
Entertaining
Shareable
Just like the social media platforms themselves, there are many different content choices to choose from. Those that work best for business marketing are:
Ebooks
White papers
Case studies
Thought leadership articles
Blog posts
Infographics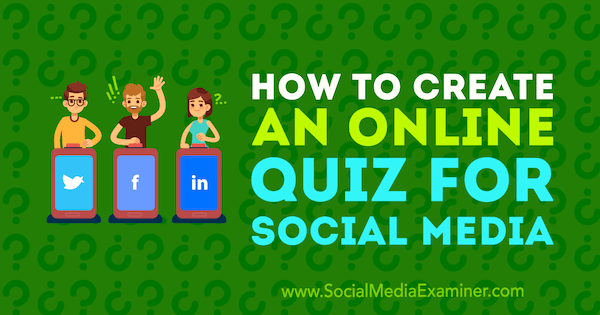 The value of photo and video content helps businesses create images that tell their stories as well as opportunities to present recorded documents of special events. Even more than traditional text-driven content, video and photo content allows marketers to:
Create intimacy with users. Visual content is the most effective way to humanize a brand.
Offer testimonials of products or services. These can come from: fellow customers, paid spokespeople, and company principals.
Engage with users through visual content like quizzes and contests, or user-submitted photos and videos.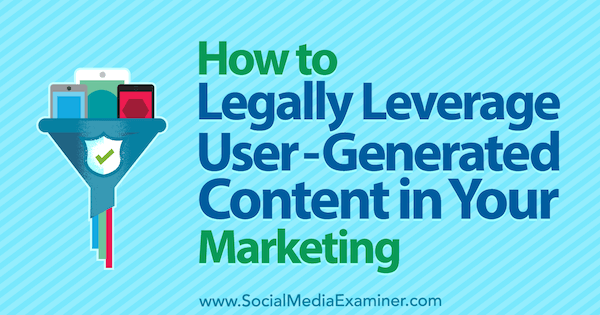 Appeal to users' emotions. Unlike text, the simplicity of a photo or a video gets to the heart of the message.
Create demos of products or services.
Understanding When To Post Marketing Content
There is no set time of the week or month when it's best to post text-driven or image-driven content. For obvious reasons marketers want to make sure that they respond to comments, questions, or concerns about posts as soon as possible because that's a sure way to affirm trust with their users.
Timing in your social media strategy should be more about consistency. Users will take notice of your content if they become conditioned to expect it to appear at certain times throughout the day.
However, those posts need to be coordinated so they bring users along on a journey.
For example: Many marketers follow the standard "4-1-1" rule: For every four posts that are either educational or entertaining, they can share one solution-focused piece of content and another that is more direct, like a demo.
This pattern is helpful in making them feel they are being overly marketed to when they scan through their social media feeds.
Just make sure your content is rolled out in a manner that keeps users interested and engaged enough that they may even have their expectations raised each time they see the next post.
If you can do that, you've established a relationship that is unique, dynamic, and sustainable.
Tune in to Stay Current With YouTube Tactics and News
Social Media Examiner offers two weekly audio podcasts and a weekly live video talk show to boost your marketing skills and keep you up to date with the ever-changing world of social media.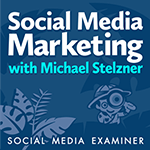 The Social Media Marketing podcast, a top-10 marketing podcast on iTunes, is a weekly 45-minute interview show hosted by our founder, Michael Stelzner. To discover how successful businesses employ social media, learn new strategies and tactics, and gain actionable tips to improve your social media marketing, subscribe to the podcast on iTunes/Apple Podcast | Android | Google Play | Stitcher | TuneIn | RSS.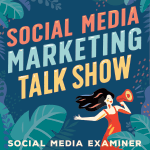 The Social Media Marketing Talk Show is the longest running weekly talk show dedicated to social media marketing. The show is broadcast live each Friday and is available as a podcast. Discover the latest breaking news in social media marketing, brought to you by Social Media Examiner.

3 Days of World-Class Training—Zero Travel!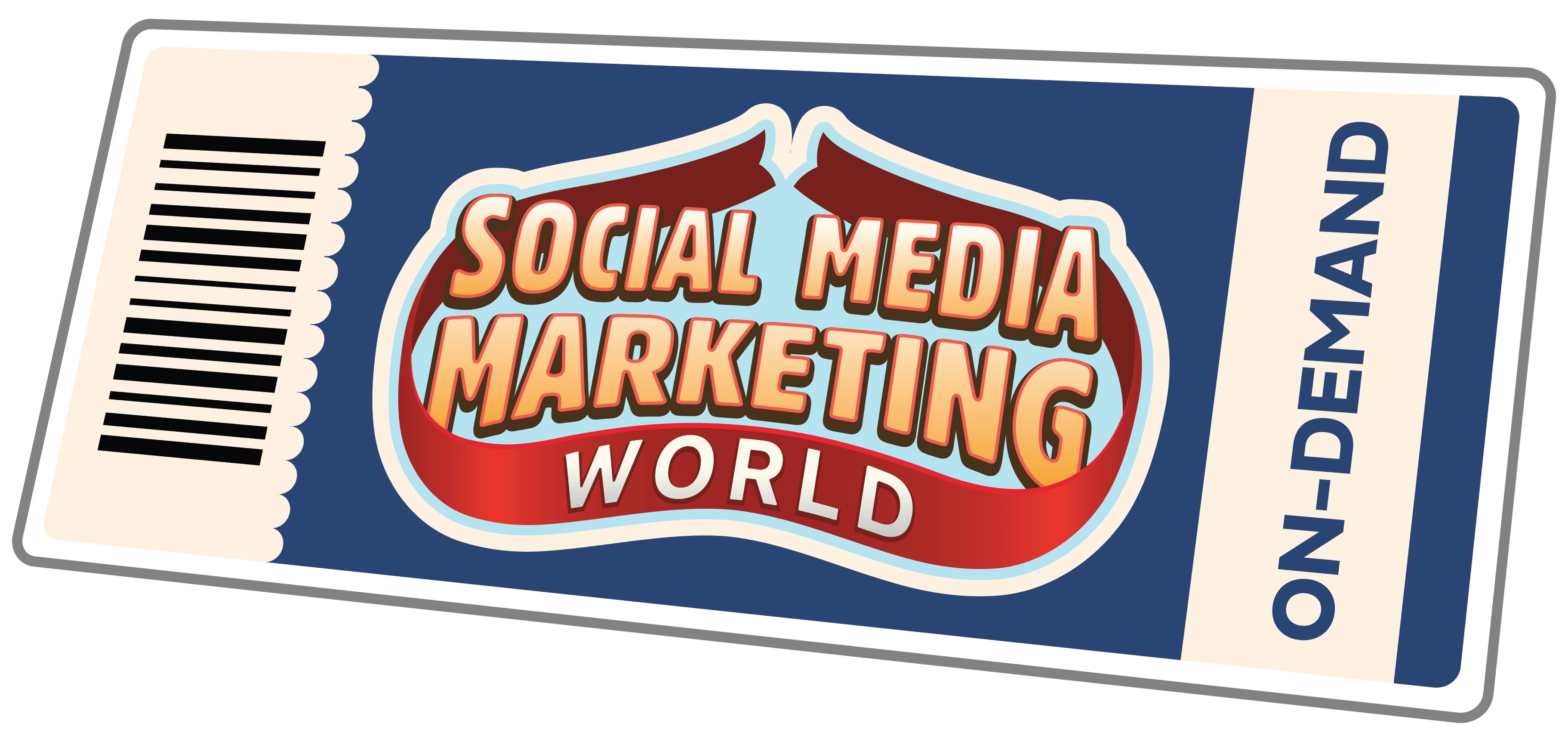 Travel to Social Media Marketing World off the table? Get all of the great content at a fraction of the price with an On-Demand ticket.

That's full access to recordings of every keynote, workshop, and session—the ones people travel thousands of miles to see. Don't wait. Get your On-Demand ticket and enjoy actionable content that you can watch anytime, anywhere.
GET YOUR ON-DEMAND TICKET NOW