Are you looking to take your social media learning to the next level?
This page contains social media marketing events and conferences you might be interested in – please check back regularly to see updates as we add/revise events:
HIGHLY RECOMMENDED EVENTS: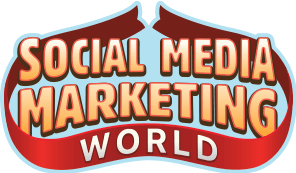 (March 13-15, 2023, San Diego, California)
Want to get more eyeballs on your social marketing efforts? Wondering how to get more qualified leads and sales without breaking the bank?
Discover how to improve your social media marketing across the board at Social Media Marketing World 2023, brought to you by Social Media Examiner. You'll learn from the leading experts in the industry, make priceless connections with fellow marketers, and walk away with real, business-building ideas.
Don't miss the biggest conference for social media marketers, taking place in San Diego, California from March 13th through the 15th, 2023. It's THE place to deepen your skills and expand your professional horizons. Get your ticket early for big discounts!
Watch this video and envision yourself at Social Media Marketing World:
div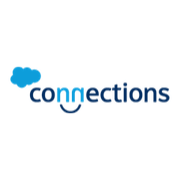 Connections exclusively on Salesforce+ (June 8-9, Online Event) Stream the digital, marketing, and commerce event of the year. We're bringing back the industry leaders, innovators, change makers and forward thinkers, unlocking connection as we navigate the future together. From marketing to commerce, digital experiences, communities, industries, and beyond, there's something for everyone here. Skill up with hands-on training. Hear the latest insights and trends at luminary sessions and keynotes. Get Inspired, Learn New Skills, Build relationships and more!

SMSsummit (Multiple Dates, Online Events) The #1 event chosen by senior-level marketing professionals who want to learn how the world's top-performing brands use social media to drive ROI. Our 2021 virtual series include events dedicated to corporate brand practitioners, influencers, first responders, government professionals, higher education marketers, and more. Check out our list of upcoming events to find the right SMSsummit for your team!
div
RECOMMENDED EVENTS:
EVENTS BY MONTH:
May 2022
Podfest Expo (May 26-29, Orlando, FL)
June 2022
MediaPost's Publishing Insider Summit (June 1-4, Nashville, TN)
Social Media Strategies & Influencer Marketing Summit (June 7-10, Online Event)
Salesforce Connections (June 8-9, Chicago, IL)
The Social Shake-Up (June 8-10, Atlanta, GA)
Growth Marketing Summit (June 15, Franfurt, Germany)
Social Media Week Lima (June 15-16, Lima, OH)
TNW Conference (June 16-17, Amsterdam)
Social Fresh ( June 21-23, Charlotte, NC)
Social Media Day San Diego (June 30, San Diego, CA)
Social Media Day Wichita (June 30, Wichita, KS)
Social Media Day Denver (June 30, Denver, CO)
Social Media Day Philadelphia (June 30, Philadelphia, PA)
July 2022
MediaPost's Brand Insider Summit: Pharma & Health (July 17-20, Park City, UT)
ANA Digital and Social Media Conference (July 18-20, Carlsbad, CA)
August 2022
MediaPost's Brand Insider Summit: Retail (August 21-24, Lake Tahoe, CA)
Podcast Movement (August 23-26, Dallas, TX)
September 2022
Content Marketing World (September 13-16, Cleveland, OH)
Salesforce Dreamforce (September 20-22, San Francisco, CA)
Traffic & Conversion Summit (September 27-29, San Diego, CA)
October 2022
Social Media Strategies Summit for Higher Education (October 24-27, Online Event)
Social Media Strategies Summit (October 26-27, Online Event)
December 2022
Social Media Strategies Summit for Public Agencies & Government (December 7-8, Online Event)
Want your social media event listed? To schedule your listing email [email protected].