Are you looking to take your social media learning to the next level?
This page contains social media marketing events and conferences you might be interested in – please check back regularly to see updates as we add/revise events:
STRONGLY RECOMMENDED EVENTS: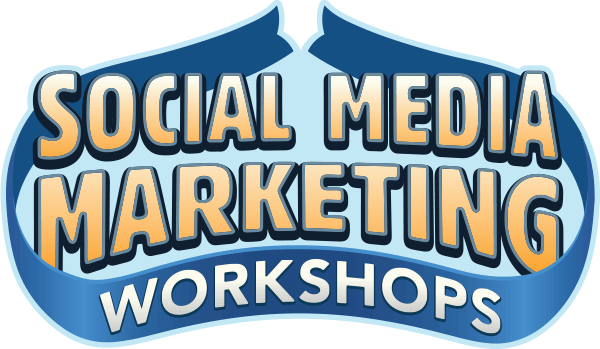 Want to improve your paid and organic marketing on Instagram, Facebook, YouTube, or LinkedIn—and secure your future? Get ready to be coached by 14 of the world's best social marketing pros in the most comprehensive social marketing training we've ever offered. You'll receive step-by-step live instruction so you can increase your reach, create amazing engagement, and sell more with social media. Become the marketing hero for your company and clients as you implement strategies that get proven results. This is a live online training event from your friends at Social Media Examiner.
LEARN MORE – SALE ENDS JANUARY 26TH!
div
EVENTS BY MONTH:
2021 Q1 Events
Social Media Marketing Workshops (March 1 – March 11, Online Event)
RevTech Summit (January 27, Online Event)
Influencer Marketing World (February 17, Online Event)
Startup Grind Conference (February22-25, Online Event)
YMS Online Europe(February 23-25, Online Event)
B2B Marketing Expo California (March 3-4, Los Angeles, CA)
Marketing Impact Live (March 15-17, Orange County, CA)
Government Social Media Conference (March 23-25, Online Event)
2021 Q2 Events
MarketingProfs B2B Forum Online (April 7-8, Online Event)
Advanced Search Summit (April 7-9, Napa, CA)
EiQ: The Intelligent Email Gathering (April 15, Online Event)
Hello Conference (April 15, Whitehouse Station, NJ)
DigiMarCon New York (May 6-7, New York, NY)
Interact20 (May 17-18, Columbus, OH)
DigiMarCon Canada (May 20-21, Toronto, ON)
DigiMarCon South (May 26-27, Houston, TX)
#DMWF Global (June 2-3, London, UK)
DigiMarCon Midwest (June 9-10, Chicago, IL)
Advanced Search Summit (June 9-11, Napa, CA)
DigiMarCon West (June 16-17, Los Angeles, CA)
Social Media Week Lima (June 16-17, Lima, OH)
Hero Conf (June 28-29, Austin, TX)
2021 Q3 Events
MAICON (July 13-15, Cleveland, OH)
Utah DMC Digital Marketing Conference (August 27, Salt Lake City, UT)
Growth Marketing Summit (September 2, Frankfurt, Germany)
Traffic & Conversion Summit (September 13- 15, San Diego, CA)
YMS Online London (September 15-16, Online Event)
MarketEd.Live (September 20, Notts, UK)
FinCon (September 22-25, Long Beach, CA)
Affiliate Summit West (November 1-3, Las Vegas, NV)
Want your social media event listed? More details here. To schedule your listing email [email protected].