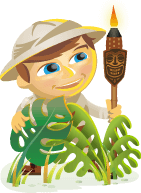 Social Media Examiner offers two weekly audio podcasts, a weekly live video talk show, and a weekly Twitter chat to help boost your marketing skills and keep you up-to-date with the ever-changing world of social media.
Whether you're hungry for in-depth expert advice or want to keep up with the social media news of the week, you'll discover knowledge you need to make your business grow.
Social Media Marketing Podcast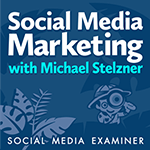 This podcast has been a top-10 marketing podcast for the last seven years. Listen in the car, at the gym or while you're walking the dog.
In this show, you'll discover success stories and expert interviews from leading social media marketing pros in a weekly 45-minute podcast. Discover how successful businesses employ social media, learn new strategies and tactics, and gain actionable tips to improve your social media marketing.
Here's a sample of our podcast (and see the latest episodes below):
Where to subscribe: Apple Podcast | Google Podcasts | Google Play | Spotify | RSS
Scroll to the end of the article for links to important resources mentioned in this episode.
Click here to find past episodes/show notes. Watch this quick video to learn how to subscribe on your iPhone.
Social Media Marketing Talk Show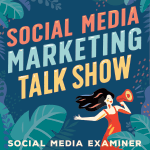 The Social Media Marketing Talk Show is the longest running weekly talk show dedicated to social media marketing.
The show is broadcast live each Friday and available as a podcast. Discover the latest breaking news in social media marketing, brought to you by Social Media Examiner. Click here for details.
Weekly TweetChat
Join us on Twitter every Wednesday at 10am Pacific / 1pm Eastern as we explore the hot social media news topics. Our hashtag is #smechat.
Social Media Examiner's Tweetchat #smechat! Discuss the hot social media news topics