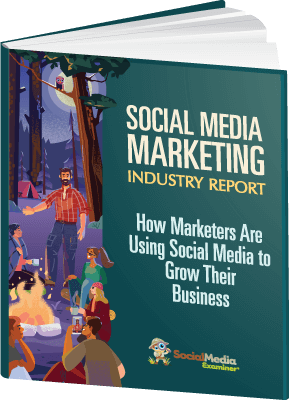 Wondering how fellow marketers are using social media?
Want to know what marketers plan to do with their organic social activities, video marketing, and social ads over the next year?
In our 14th annual social media study, you'll find the answers. It reveals insights and trends from more than 2,800 marketers.
If you're responsible for marketing your business, you'll want to closely analyze the solid gold insights in this free 39-page report—and use it to persuade others.
You'll also receive Social Media Examiner's email newsletter full of marketing tips that are enjoyed by more than 411,000 marketers.
Simply complete the below form and the report will show up in your inbox: