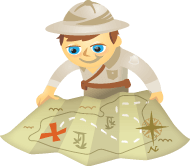 Do you have an engaged audience on Instagram? Want to convert your Instagram followers into leads?
In this article, you'll discover how to combine calls to action with Instagram features to capture more leads for your business.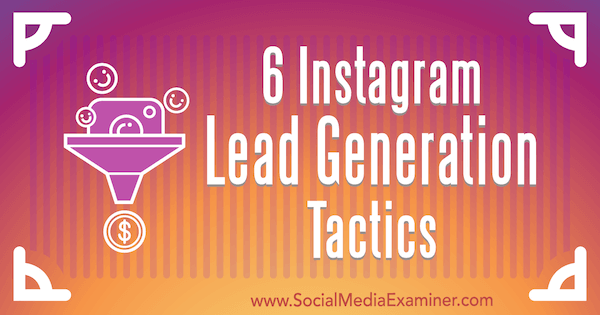 #1: Link Your Profile Bio to a Lead Generating Landing Page
To best capture leads on Instagram, you'll need to ensure that your profile is properly formatted and business-ready.
Your Instagram profile should have all of the major components complete. Upload a good profile image and compose a well-written bio that explains who you are, what you do, and why the visitor should care about your business.

Additionally, the URL and action buttons should be properly formatted for easy use.
The link in your Instagram bio is a primary gold mine for collecting leads. Draft your bio to include a call to action (CTA) or a value-added proposition for clicking on the link in your bio. The link itself should point directly to the landing page for your download, sign-up, opt-in, or other offer you have. Be sure the landing page includes a form to capture detailed lead information.
When @thelovebombco recently ran a campaign to get a free product, customers could easily get one in exchange for their information.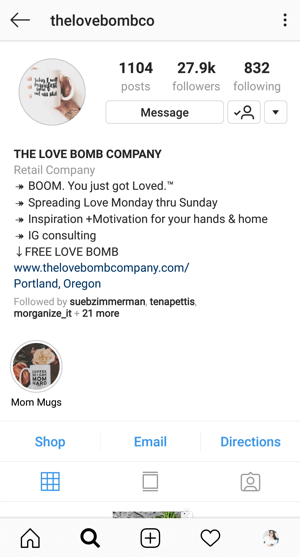 #2: Include a Traffic-Driving CTA in Your Instagram Feed Posts
To get the most out of your bio link, it's best to create content in your feed that drives people to that link.
@madeby.kasia teased a new product and encouraged her audience to sign up for her newsletter to make sure they didn't miss the announcement. This call to action is simple and effective because it appeals to her existing audience and drives traffic to her website while building her email list.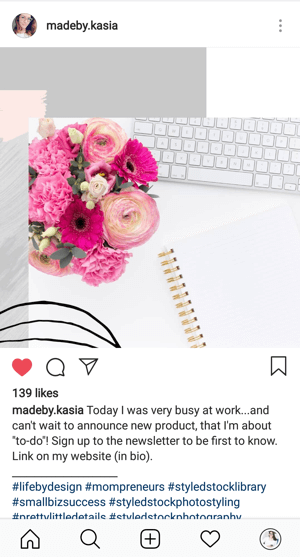 There are plenty of creative ways you can use the link in your Instagram profile to collect leads, depending on how you use your website and lead capture technology.
For example, if you use a pop-up to capture email addresses on your website, you can direct your bio link to send visitors to read a blog post or an information page.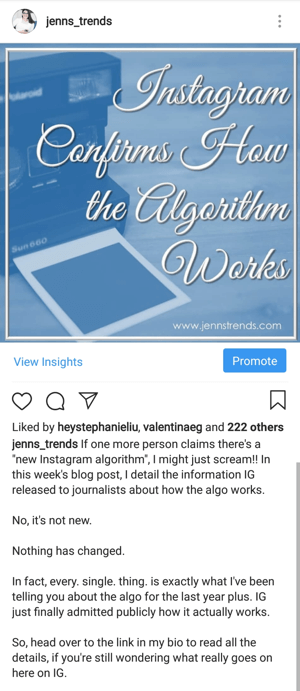 To get more reach for your CTA feed post, encourage your regular audience to share it to their stories. Most users are able to share a regular feed post to a story. When a user shares your post to their story, your post is clickable and viewers can visit both your post and your profile directly from the Instagram story post. This helps you reach new audiences, all thanks to your existing followers.
Pro Tip: To accurately measure the effectiveness of your lead generation from Instagram, use a dedicated landing page on your website with a URL that's shared only on Instagram. Then review your website analytics to accurately tally the number of visits from Instagram, as well as the behavior flow and/or conversions of visitors after they land on this page.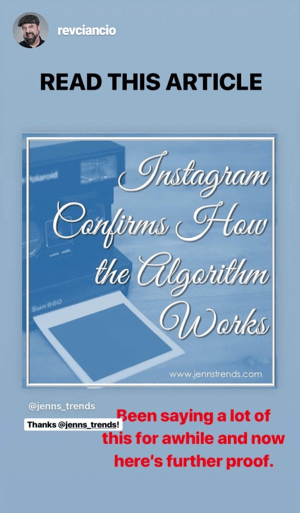 #3: Hack Instagram Action Buttons to Capture Leads
Instagram understands that businesses need effective means of connecting directly with their audience, and the platform has done a lot to improve that functionality with one-click action buttons on Instagram business profiles. You can have up to three action buttons on your profile. The default button options are Call, Text, Email, or Directions.
Directions is obviously not a good option, and while the Email button may seem like the obvious choice for lead generation, it's actually not. The Email button is great for immediate conversation because tapping that button will open the user's email app and they can send you a direct email. This is valuable for direct communication and even closing a sale, but it isn't ideal for collecting an email address and building your list.
Why? Because you can't add someone to your email list simply because they emailed you. The act of emailing you doesn't provide consent or an opt-in to your list itself. So while the Email button is definitely good to have, don't rely on it for lead capture.
Use the Default Text Action Button
A lot of businesses run offers that allow users to text a specific phrase to a five-digit number to either enter a contest or receive a link for a download, for instance. In doing this, the company is collecting the phone numbers of each entrant for remarketing purposes.
To run this type of lead generation on Instagram, you can use the Text action button to set up the text-to number for people to submit a keyword or phrase. To do this, edit your Instagram profile and select Contact Options. Then tap on Phone Number and select the Text option before entering your five-digit text code.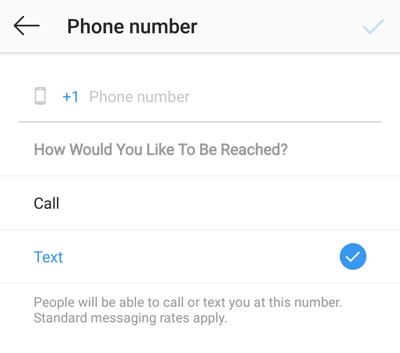 Use Third-Party Action Buttons
You can also choose from additional action buttons tied to third-party tools like Resy, Eventbrite, or Grubhub. These integrated action buttons are designed to facilitate immediate actions like purchasing tickets, making a reservation, and so forth.
If your company collects contact information from users as part of the transaction process within one of those third-party tools, however, it easily becomes a lead generating process in addition to an immediate transaction.
#4: Share Instagram Stories for Lead Generation
One of the first things people think of for lead generation in Instagram Stories is using the swipe up link to drive viewers to a specific link they can click on.
To illustrate, Amy Porterfield (@amyporterfield) uses the swipe up link to encourage viewers to sign up for a free training session.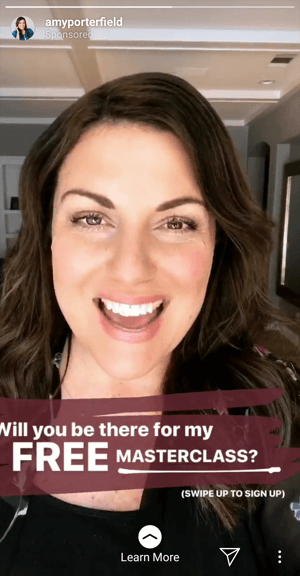 Pro Tip: If you regularly use swipe up links in your stories, save those story posts to your Instagram Highlights to create a gallery of content people can visit long after your initial story has been uploaded. This content will continue to drive opt-ins or sign-ups to your lead magnet.
The swipe up link, however, is currently only available to business profiles with more than 10,000 followers. So it's not applicable to everyone.
But there are other ways you can get creative with your use of Instagram Stories!
Add a CTA to Your Story Post
Even though you may not have the option for the swipe up link in your stories, you can still direct people to click on the link in your bio, as you would in a regular post. In this example from @lisadanforth1, she encourages viewers to sign up for her free training class by going to her profile to access the link: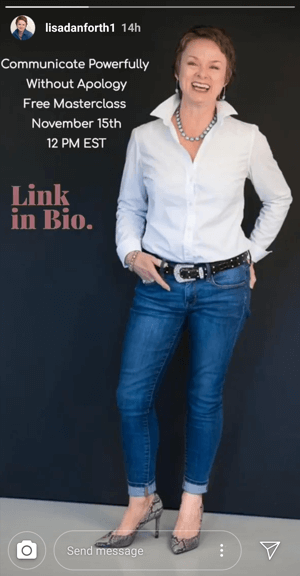 #5: Broadcast on IGTV for Lead Generation
One of the best marketing features about IGTV is that your video descriptions can be lengthy and can include a clickable link regardless of your audience size! So anyone can add a clickable link to the video description.
There are plenty of ways you can incorporate a lead magnet as your link in the IGTV description.
You can include a link to a free PDF download that offers more information on the topic covered in your video. Or you could link to an opt-in page for a training video with more information about the topic of the IGTV video.
Remember that IGTV is a channel people use to watch video, and they won't necessarily open or read the whole description on their own. For best results with IGTV video description links, be sure to state during the video that viewers can get your download or additional information by clicking on the link in the video description.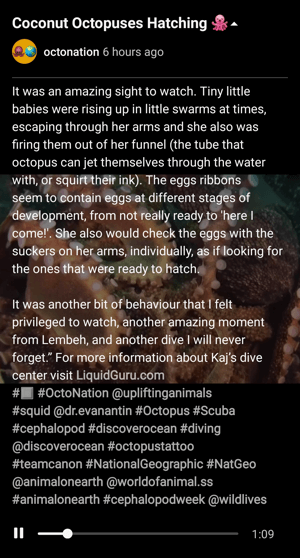 #6: Combine IGTV and Stories for a Powerful Lead Generating Tactic
Many accounts that don't qualify for the swipe up link in Stories do have the option to include a swipe up link to their IGTV channel. In this situation, follow these steps to capture leads:
Create a video for IGTV that covers the topic related to your lead page or opt-in. Be sure to mention the link in the video's description.
Include the link to the lead page in your IGTV video description.
Design a post (or series of posts) for your Instagram stories that teases or discusses the topic of your IGTV video.
Include the swipe up link to your IGTV video in your story post.
Direct people to the swipe up link to view the video.
This tactic will drive people from your Instagram story to your IGTV channel and video, and ultimately to your lead page.
This does require a few extra steps on both your part and the viewer's part. But the quality of opt-ins you generate using this strategy will ensure they're some of the most likely to convert once they're in your funnel.
Pro Tip: Instagram just recently released a new feature that allows you to create a teaser of your IGTV video that you can share directly to your Instagram story. This creates an immediate link back to your IGTV video so that image can be used in the same way to drive traffic to your IGTV channel.
Conclusion
Instagram isn't a platform marketers readily associate with lead generating tactics.
Unlike Facebook, Twitter, LinkedIn, and others, Instagram doesn't offer the ability to include links in posts, nor does it offer common lead generating tools. And, being a visual platform with truncated captions in the feed, most users aren't looking for links or options to click on.
Most marketers understand the value of lead generation. We appreciate the ability to get social media followers off of social platforms and into our own funnels.
So, while other businesses may bypass the option to use Instagram for lead capture, with the tips here you can begin using your Instagram profile as another lead generating tool for your business.
Instagram has a variety of creative ways to drive leads for your business. Ultimately, you want to direct people to the link in your bio, use the swipe up link in your stories, or use your IGTV video descriptions to drive click-throughs to your lead capture on your website.
What do you think? Are you surprised about how you can use Instagram for lead generation? Or are you already using some of these tactics for your business? Please share your thoughts or tips in the comments below.
More articles about Instagram marketing: