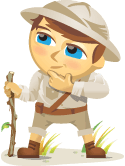 How will social media impact marketers and businesses in 2011? We sought expert opinions from a wide range of pros you're likely familiar with.
Since we started Social Media Examiner in October 2009, we've published more than 280 articles. These original posts were written by dozens of social media professionals.
We decided to tap their knowledge and expertise to see what's likely coming next year. Here are their predictions for where social media is headed in the next 12 months.
#1: Marketers will have more tools to stimulate conversation.

"Social Media will become Conversational Marketing and its practitioners will shift their focus more to ideas and technologies that can create or stimulate conversation versus simply focusing on the engagement in conversation. These technologies will be very data measurement–driven, like QR codes for instance. By making this shift, social media consultants will retain and improve their standing within the internal ROI-driven cultures of today's companies."
Tom Martin is founder of Converse Digital. He works with companies and ad agencies to help them monitor, create and engage in digital conversations to grow market share or increase customer loyalty.
#2: More companies will invest in social media.

"As paid search traffic and conversion rates continue to decline and become more expensive, companies will start looking to social media to replace volume. Therefore, measuring the ROI of social media will become a top priority as companies consider expanding budgets and staff members for social media–related activities."
Nicole Kelly is the director of social media for CareOne Debt Relief Services and is passionately working to understand and help define social media measurement.
#3: Social media will become mainstream.

"In 2011, the social media dust will finally settle and folks will stop referring to it as 'new' media. Social media will take its rightful place on the editorial calendars and budgets of corporate marketing departments. The calls to action will reverberate virtually and within the brick-and-mortar planning rooms of corporate marketing departments. Those who hadn't before will report reading online news, magazines and books; and watching more full-length and short videos on a myriad of screens and devices than they did in 2010. We will catch up with friends and colleagues as we leap from one geolocation to the next."
Debbie Hemley is a blogger and nonfiction writer. She writes about social media, marketing and writing.
#4: Quora will leave beta and become a serious player in social networking.

"Quora is superior to any other question-and-answer platform in terms of quality, and it has fantastic technologists working on the product to help it scale.  Its experiment with setting up Twitter handles for every topic on the site using Mechanical Turk was genius, and it shows a clear strategic desire to integrate more closely with other social behavior.  Expect Quora to be brought up in conversation with Twitter, Facebook, LinkedIn and YouTube in 2011."
Peter Wylie is lead researcher for Three Ships Media, an emerging media marketing company that specializes in using blogs and social networks to connect clients with target customers.
#5: People will demand more from social media.

"Business will demand more business-driving proof, readers will demand more substance to blogs and those who are practitioners will have to demand excellence out of themselves. This will go a long way in cleaning up the industry, in my opinion. The 'gurus' will fade away while the practitioners excel. If you aren't moving the needle, you're done."
Jason Falls is principal of Social Media Explorer, a social media marketing consulting firm based in Louisville, KY. He is the author of the popular industry blog SocialMediaExplorer.com.
#6: Social media will no longer be something the "cool kids" are doing.

"Social media is something all entrepreneurs and businesses have to do if they want to succeed going forward. In the last year, we've seen many start to jump in and experiment with various campaigns on Twitter, Facebook and geolocation networks. Going forward, we'll continue to see more of that and I see mobile and social media meshing even more.  There will start to be actual numbers and statistics to back up what works and what doesn't.  2011 will be an interesting year during which creativity will continue to thrive, yet social media will start to gain solid support with evidence that it does in fact work."
The Conference You've Been Waiting For
As a small business marketer, you can probably only pick one or two events to attend each year. Get an unbeatable conference experience and expert training at Social Media Marketing World in sunny San Diego, California—from your friends at Social Media Examiner.
🔥 As a valued reader, you can save $800 if you act now! Sale Ends Tuesday! 🔥
CLICK HERE TO LEARN MORE
Lewis Howes is the author of two books on the topic of LinkedIn and runs the largest resource of sports social media marketing content online.  Learn more at LewisHowes.com.
#7: Facebook will become a real ecommerce platform.

"I predict Facebook will launch a Facebook-based ecommerce payment system so that users can truly complete the entire checkout process without leaving Facebook. No iFrames, no logging in to your Paypal account, etc. Look out, Paypal!"
Tim Ware is the owner of HyperArts Web Design, helping businesses build and promote their web presence. His focus these days is Facebook app development and Static FBML.
#8 Social communication skills will get better.

"We will all get cleverer with how we communicate online and add a little etiquette as we realize we are not simply communicating with another computer, but a warm-blooded human. Networking and developing relationships online is no different than offline, so let's stop treating it differently. The Internet has simply increased its scale."
Linda Coles of Blue Banana is a sought-after speaker who also runs various workshops and seminars on how to use social media tools effectively and productively.
#9: Social media will expand through creativity, diversification and content.

"Tumblr saw a decent amount of buzz in the business world during the latter part of 2010, but still has a relatively light presence in the corporate world. Following in the footsteps of brands like Huggies and news organizations like Newsweek and The New Yorker, more brands and content-based organizations will take a longer look at Tumblr in 2011, and how to engage with a new base of consumers through this channel, as well as others in the social periphery."
Terry Lozoff is the president and CEO of Antler, an experiential and digital marketing agency based in Boston, MA.
#10: Internet noise will reach rock-concert levels.

"Three to four billion people are currently NOT online. However, given the growth and adoption patterns over the last 10 years, I wouldn't be surprised if by the end of 2011, more than 4 billion people are using the Internet, effectively doubling the current Internet population. Where is this growth coming from? This new emerging market is coming from Africa, the Middle East and South America. In 2011, a new playing field will open up filled with people hungry for specificity, quality and education."
Dino Dogan is a blogger, writer, motorcyclist, dog trainer, singer/songwriter and martial artist. He's currently working on Human-Dog Problem Tree, a thesis in human-dog relationships. His home is at DIY Blogger.
#11: Social media will become targetable.

"2011 will be the year of convergence and integration. We've been talking about 'one-to-one marketing' for 20 years, but in 2011 we'll finally start to see it become a reality. We'll start to be able to send an email only to customers who clicked a particular bit.ly link on Twitter. We'll be able to send a Facebook status message only to customers who visited a particular page on our website. We'll be able to meaningfully segment our social communication, and that will make social far more useful for companies and organizations of all sizes and levels of sophistication."
Jay Baer is a hype-free, tequila-loving social media strategist, speaker and coach. He's the author of Convince & Convert, one of the planet's most popular social media blogs. And his latest book is The Now Revolution.
#12: Social media will become more cross-functional.

"Social media will branch out from typically being owned by PR and/or marketing departments.  Social media itself will be seen as just a channel instead of a panacea for solving all organizational business problems.  Social media will also be looked at as more than just an external-facing communication channel; it will be perceived as an internal communication channel.  I think we will also see a broader movement toward 'social customer' strategy, which seeks to solve organizational business problems as they pertain to customers. This means integrating people, process and technology."
Jacob Morgan is the principal of Chess Media Group, a social business consultancy focused on customer and employee engagement strategies, and authors a popular blog on Social CRM and Enterprise 2.0.
#13: Small businesses will stand a better chance of competing with the bigger names.

"2011 will be the year where social media can be a game-changer for many sectors. Data on user experience and personalized sharing will be more emphasized than ever, but so will be the dispute about privacy and where the line should be drawn. Profile security will probably be another huge issue that requires a clear standard and resolution from the authority."
Ching Ya is the author of Social @ Blogging Tracker. She provides Facebook customization service for small business.
#14: There will be a shakeout in second-tier social media platforms.

"This shakeout will leave Facebook, Twitter and LinkedIn as the only viable social media platforms for business. They will continue to steal ideas from each other to where their services overlap and they'll all become a bit homogeneous, leaving an opportunity for a disruptive technology in 2012. In addition, prominent B-schools will start promoting their social media course loads, legitimizing social media for giant corporations. Finally, Justin Beiber will cause a massive overload of the social media networks, forcing us all to re-evaluate our priorities."
Rich Brooks is president of Flyte New Media, a web design and Internet marketing company helping small businesses succeed with SEO, blogging, email marketing, social media and websites that sell.
#15: 2011 will be the breakout year for social search.

"There will be less noise as marketers seek more personalized interaction with consumers.  Fresh and creative methods of social marketing that encourage engagement will become the norm—along with a noticeable decrease in traditional brand marketing.  This progressive use of social media for what it does best will generally result in business becoming profoundly social."
Jeff Korhan is a professional speaker, consultant and columnist on new media and small business marketing. Read more on his website.
Attention Agency Owners, Brand Marketers, and Consultants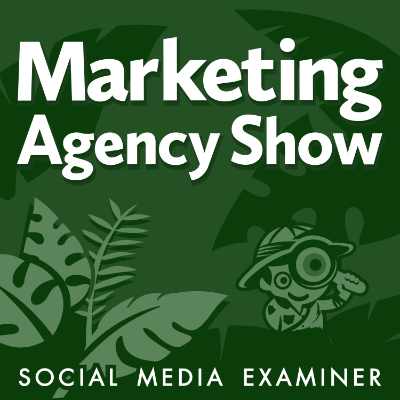 Introducing the Marketing Agency Show–our newest podcast designed to explore the struggles of agency marketers.

Join show host and agency owner, Brooke Sellas, as she interviews agency marketers and digs deep into their biggest challenges. Explore topics like navigating rough economic times, leveraging AI, service diversification, client acquisition, and much more.

Just pull up your favorite podcast app, search for Marketing Agency Show and start listening. Or click the button below for more information.
CLICK HERE FOR THE DETAILS
#16: Content marketing will drive social media forward.

"More businesses will continue to jump into social media, but instead of pushing sales pitches, they will be pushing content in the form of blogs, infographics, ebooks, whitepapers, free reports and much more.  Content development is growing in popularity, and social promotion—when done correctly—is the best way to make content marketing successful.  The only real issue with this will be if businesses go overboard pushing poor content in an attempt to try to get it to go viral."
Kristi Hines is an Internet marketing specialist with Vertical Measures and author of Kikolani, a blog that focuses on social media and networking strategies for successful bloggers and businesses.
#17: Social media will have an ever-larger impact in the search engine rankings.

"In the same way that the search engines currently value incoming links as a way of giving credibility to a website, I think we will also see Facebook Likes, tweets and other forms of social media sharing working their way into the formula. From a publishing perspective, this isn't a big change. High-quality, outstanding content is still key to an organic SEO campaign. Publishers (and who isn't a publisher these days) need to create content that others will want to share and make it easy for them to do so with Facebook Like buttons, Tweet This buttons and other easy-to-use social media tools built right into the post. Visitors should be encouraged to share across social media channels, especially as this sharing starts to play a more important role in the search engine rankings."
Jim Lodico is a copywriter and marketing consultant specializing in creating powerful content and teaching businesses how to use blogs.
#18: Curation tools will become the primary way people use social media.

"I could tell you that all key metrics (like time spent, amount of content generated and influence) around social media will hit new records in 2011, but you already knew that, didn't you? With hundreds or thousands of online connections, it's impossible for people to keep track of all of the great content from their social network. In 2011, we will reach a tipping point, where there is no way to manage social media without a curation tool. From Facebook's Top News to Cadmus to Google Reader, filtering and prioritization is already a thorny challenge. In 2011, it will become a crisis as the number of voices, and number of channels, continue to explode. Look for a new set of consumer-oriented tools to lead the way, as business tools for marketers lag."
Jamie Beckland creates social and emerging media programs for White Horse, a digital marketing agency, and has built online communities since 2004.
#19: 2011 will be a year of listening, courage and enabling.

"More and more brands will realize the power of listening before engaging (and not the other way around). I anticipate more brands will have the courage to open up and truly and humanly participate, not just broadcast. Brands are also realizing how critical it is to fully enable their employees to become brand ambassadors, hence you see more brands creating internal university-like training around social media and putting Social Media Center of Excellence functions in place. This list is not exhaustive at all, but it demonstrates that more brands are going back to marketing basics and focusing on their objectives, their stories and on empowering internally rather than on technologies and platforms."
Ekaterina Walter is a social media strategist at Intel. She is a part of Intel's Social Media Center of Excellence and is responsible for social networking strategy and social media enablement. Read more on her website.
#20: Influence will be measured by follower and fan engagement.
"Social media will continue to evolve toward followership/fans as a measure of influence. Not numbers for numbers' sake, but instead, how many people can you activate to your cause or belief? It will be less about growing a huge fan base, and moving more toward growing an interactive and engaged fan base. Whoever drives the most engagement wins."
Dr. Rachna Jain is a psychologist by training and a social marketer by preference. She writes about the interconnections of neuroscience, psychology and social media.
#21: Personal authenticity will become increasingly important.

"Business owners and professionals will cultivate personal authenticity to rise above the increased noise, earn the respect of their target markets and ultimately generate new business.  Outsourcing social media activity or utilizing shortcuts to automate blogging and social media participation will not be effective for building community and developing new business relationships within the social world.  My best advice?  Be yourself, develop a strategy and establish a system for managing all your efforts.  Remember, marketing is a commitment!"
Stephanie Sammons is the voice behind Smart Social Pro, a resource for professional practitioners to help them understand how to leverage the power of social media and blogging in their practices.
#22: Brands will use more one-on-one communication on social media.

"Social Media is still a novelty to many. Brands that beam content via social media like a TV commercial enjoy some success just because it's new.  I see a huge shift in coming in 2011. I predict that mass media approaches will continue to run riot, but that mainstream people will develop a clear-eyed view on this murky subject and seek out unaffected, one-on-one communication that meets their desire to be heard, understood and helped concerning what matters to them most.  Scripted answers from an outsourced 'Social Media Department' won't do. This dynamic will cause brands that communicate like normal people (instead of infomercials) to rise above the babble and get noticed because they will be so rare."
Lori Randall is an online marketing strategist specializing in social media and WordPress sites. She often asks, "What truth about your brand makes your heart pound? Then work it!"
#23: The social media industry will "reboot."

"Brands that have hired outside consultants to handle social campaigns will start to look for more than friends/followers/fans as a metric of success, and start looking at the bottom line of their business.  Expect many fly-by-night specialists and consultants to see much of their client base dwindle due to a lack of tangible business results from their campaigns.  Expect the entire industry to start to mature, possibly with some industry-wide metrics and standards being adopted by the most forward-thinking of the bunch."
Elijah Young is the lead strategist and owner of Social Talk Live. He's also a business strategist who helps existing and new companies promote and grow their business.
#24: Expect to see more traction, innovation and spending in group buying in 2011.

"I believe we've only just begun to scratch the surface in the group buying space. Services like Groupon, Living Social and BuyWithMe will continue to grow, spawn competitors and change the way businesses offer—and customers reap—the benefits of discount deals."
Christine Gallagher is a relationship marketing speaker, trainer and coach. Christine helps small business owners maximize their profits using social media and online marketing techniques.
#25: In 2011, we'll see a further divide between Twitter and Facebook.

"Facebook will continue to grow and broaden both how many people use it and what people do with it (i.e., Facebook email), whereas we'll see Twitter narrow in use and appeal. People who continue using Twitter in 2011 will have a reason for being there beyond connecting with long-lost classmates and sharing photos of their weekend activities. They will overwhelmingly have business reasons for staying connected on Twitter. As such, Twitter will become a platform where you can connect with some people in their professional lives, and Facebook will continue to be the platform where you can connect with most people in their personal lives."
Bill Seaver is the founder of MicroExplosion Media, a social media marketing consulting firm based in Nashville. He's an active blogger and podcaster.
#26: Social media marketers will get the value—and necessity—of relying on direct-response tactics.

"In 2009, I made $40,000 from one tweet, thanks to my skill in evoking ROI learned from teachers like Claude Hopkins, John Caples and David Ogilvy. Direct-response know-how will separate the men from the boys in 2011… exploding opportunities that apps such as Facebook Places, Facebook Ads and Amazon Facebook Connect Campaign afford us by making point-of-purchase available everywhere, all the time. For the savvy marketer with the right thinking—and writing—2011 is the year of profits beyond belief."
Tia Dobi is a former TV producer, direct-response marketing consultant and author of the upcoming book Copywriting for Twitter Impact.
#27: Social media measurements will become visual.

"According to many who participate in my weekly #smmeasure Twitter chat on Thursdays (with co-host Sheldon Levine of Sysomos), metrics such as the number of followers/fans are highly irrelevant. However in 2011, social media measurement will focus on why basic metrics such as the one described are very much relevant. As social media strategists explain the measurement aspect, the shift from data tables to visual statements will begin. Rather than Excel sheets, expect PowerPoint presentations to visually tell the success of one's social media strategy."
Nick Shin is an online marketing strategist specializing in SEM, social media and PPC. When he isn't collaborating or consulting on marketing strategies, you can find him on the tennis court.
#28: Deals, specials and discounts will flourish inside of Facebook pages.

"Facebook pages are quickly becoming the exclusive promo hubs; the place where businesses can offer exclusive discounts and specials to warm audiences on a consistent basis. And the best thing about Facebook promos is that they can spread virally inside Facebook and beyond quickly, cheaply and with few barriers. With the continuing sophistication and flexibility of Facebook pages, I predict we will see a huge rise of promo hubs inside Facebook and businesses will continue to create even more opportunities to gain greater visibility for themselves while offering enticing opportunities via great deals to their customers."
Amy Porterfield is a social media strategy consultant. Her passion is helping companies, authors and speakers create raving fans using social media and online marketing.
#29: More collaboration between social media players.

"In 2011, I fully expect location-based services such as Gowalla and Foursquare to be enveloped by Facebook Places, perhaps being relegated to ancillary roles as clients, rather than providers. I really believe that this is the only way the check-in model can reach mass adoption. As part of this evolution, Groupon and Facebook will strike a partnership in order to integrate Groupon's service into Facebook deals in some way, shape or form. I wouldn't be surprised if Zynga joined in on the action and added a game layer on top of these services, putting SCVNGR's business model at risk."
Nathan Hangen is an Internet marketing strategist and founder of Webrepreneur Media. He co-authored the book Beyond Blogging with Mike Cliffe-Jones and provides small business consulting services at Making it Social.
#30: Facebook will welcome its one billionth member to massive worldwide fanfare.

"I predict that the Check-in button will become just as, if not more, popular as the Like button via sites and apps such as GetGlue.com and Clicker.com, where you let your friends know what entertainment you're watching right now. I also predict some form of Check-in button will roll out for websites because it can be clicked each time a reader visits a website, versus the Like button's one-time click."
Mari Smith is a social media speaker, trainer, thought leader and co-author of Facebook Marketing: An Hour a Day.
More Social Media Success Stories in 2011
And I'm sure we'll have many more social media success stories to share with you here on Social Media Examiner throughout 2011.
Would you like to stay in touch with Social Media Examiner's writers? Follow our "Social Media Examiner Writer" list on Twitter.
What do you think? What are your social media predictions for 2011? Please leave your comments and join in the conversation below.
3 Days of World-Class Training—Zero Travel!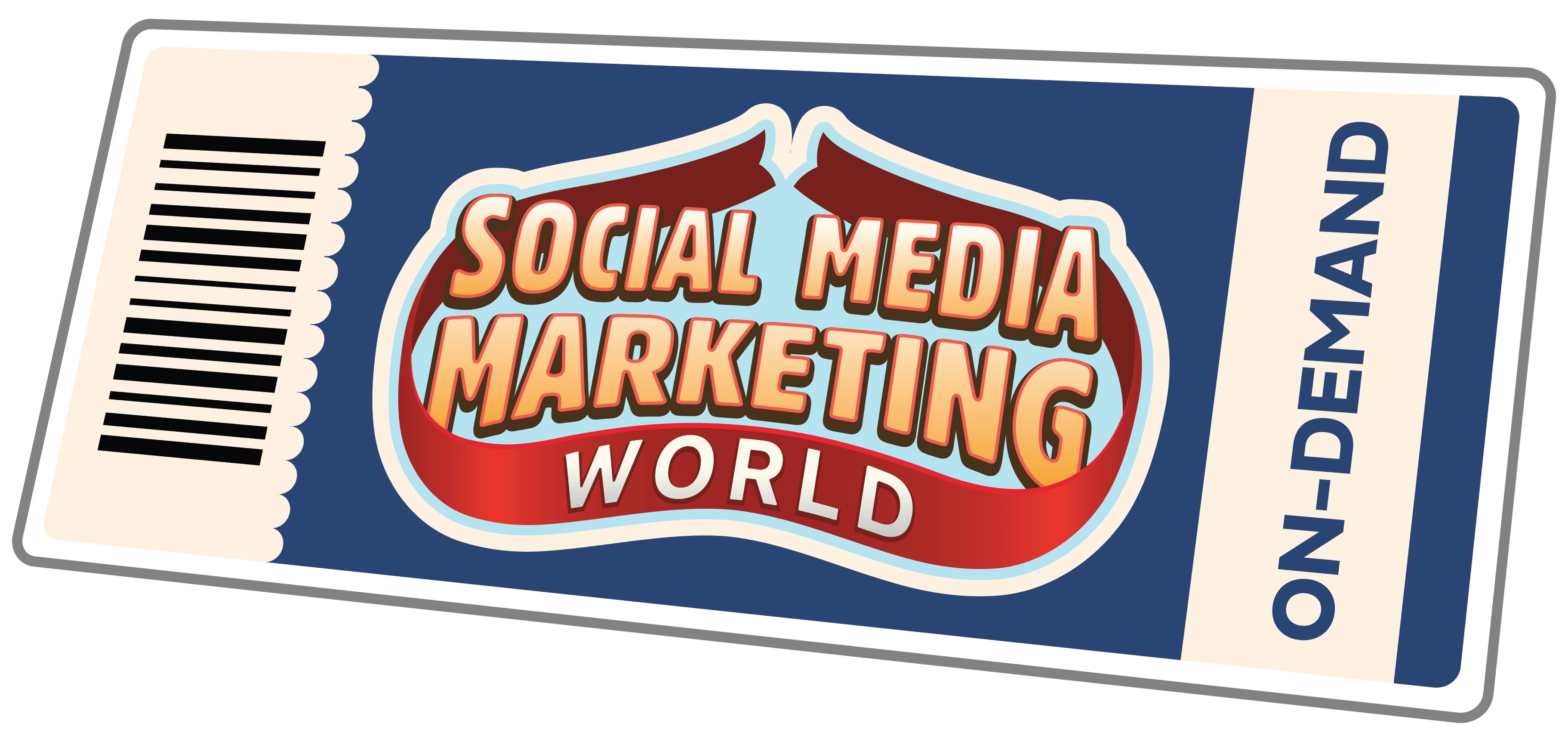 Travel to Social Media Marketing World off the table? Get all of the great content at a fraction of the price with an On-Demand ticket.

That's full access to recordings of every keynote, workshop, and session—the ones people travel thousands of miles to see. Don't wait. Get your On-Demand ticket and enjoy actionable content that you can watch anytime, anywhere.
GET YOUR ON-DEMAND TICKET NOW