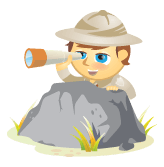 When someone brings up social gaming, a few things may pop into your head: Angry Birds, Mafia Wars, Farmville…
What if social gaming wasn't all about beating levels, planting crops or killing bosses? What if the players were real and their actions drove your success or failure? If that were ever the case, the social game you come up with might be called Empire Avenue.
Empire Avenue is a social game where you can buy stock in real people whose values rise and fall depending on their interaction. Think Klout meets SimCity.
While the idea of buying ownership in people originally gave me pause, I noticed that a TON of people were absolutely raving about Empire Avenue, so I decided to dig in and set up an account for myself.