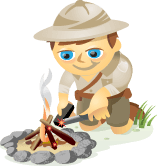 It sounds like a dating site when you read the tagline: "Zipcast is the way to meet online."
But don't be fooled—this new feature from SlideShare is more than just fake profiles and spambots (to be accurate, it's zero parts fake profiles or spambots).
Zipcast wants to be the new way people hold meetings online, and it might have a shot.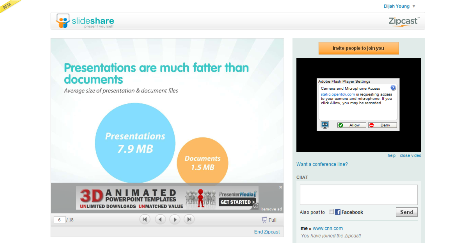 The Skinny (also read: the Lowdown)
Zipcast's idea is pretty simple. People usually make presentations through PowerPoint. SlideShare hosts millions of PowerPoints, but wouldn't it be cool if you could take someone through your presentation and make your point to them in real time?
Yes. That would definitely be cool.
In that sense, Zipcast has cut away all of the barriers to making a presentation to a number of people online; immediately positioning itself against entrenched rivals such as GoToMeeting and Webex. But does it hold up to further scrutiny? Let's find out.
Why You Should Be Convinced
Zipcast has a few nice positives, including download-free meetings, easy-to-integrate video and social components to grab anybody in your network who may want to hear your presentation. Let's analyze them all.
Download-Free Meetings
Both of Zipcast's competitors are downloadable options. This means that you have to run a program that will give you the benefit of having an online meeting. Not the case here.
Zipcast boasts the ability to host a meeting in less than 30 seconds, and it doesn't disappoint. I was in my test meeting so quickly that I didn't realize what had happened. Compare this to GoToMeeting, where you definitely need a couple of minutes to set up, and you may fall in love instantly.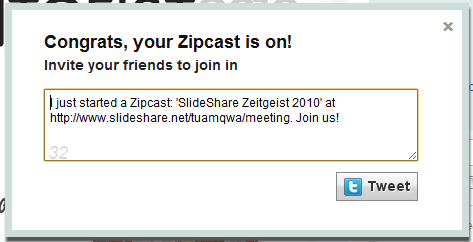 Also, you don't have to worry about any hovering windows, for those who have run meetings on other platforms. Because Zipcast is hosted completely within your browser, the screen will lay itself out perfectly so you can chat, invite friends and see any interaction that your users have with the platform in real time, and without missing a beat.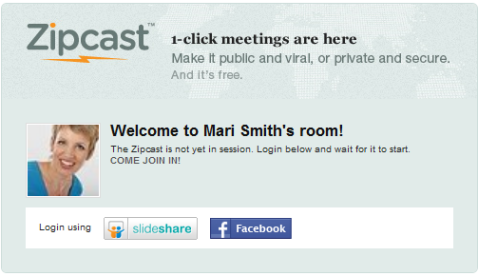 Simple, Integrated Video
Video is the future of the web, right? Well, Zipcast didn't skip out on adding video. With one (maybe two if you have to allow your camera to run) click of the mouse you can watch yourself give your presentation, which sounds narcissistic, until you realize that everyone gets the same view on Zipcast, so you actually see what your audience sees.
🌟 Ready to Supercharge Your Social Marketing Strategy? 🌟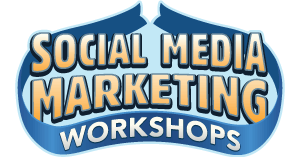 Struggling with your social marketing? You're not alone. The solution? The Social Media Marketing Workshops!

During these live 2 hour deep-dive workshops, you'll discover what's working now on Instagram, Facebook, TikTok, YouTube, and LinkedIn. Skyrocket your engagement, broaden your reach, and amplify your sales.

Become the marketing hero your company and clients need—without leaving your home!
🔥 Save $670 on an All-Access Ticket! Sale Ends Tuesday! 🔥
GET YOUR TICKETS NOW
Very Social
Zipcast seems to be latching onto the "meeting on the fly" idea, so adding social components can be a great way to pull a few people together quickly from your network. Zipcast even has the option to post your chats on your Facebook page, giving you the opportunity to grow your meeting even faster through viral-ness (yes, I made that word up).
All that being said, let's not give it the gold star award just yet—there are some issues with the platform too.
Why You Should Run (While You Still Can)
SlideShare doesn't hide the fact that Zipcast is in beta, but so is Quora and that didn't stop people from bashing it. Even in beta, there are some pretty interesting holes in the platform, so let's dig deeper and check them out.
Can't Record Your Meeting
If you're like me, sometimes you're just "on." Everything you say is awesome, and every shot you take is a score. Zipcast gives no option to catch yourself in your moment of "meeting Zen" by making all Zipcasts live. In short, Zipcast is the coach you can never impress. The only response you'll get is, "Do it again!"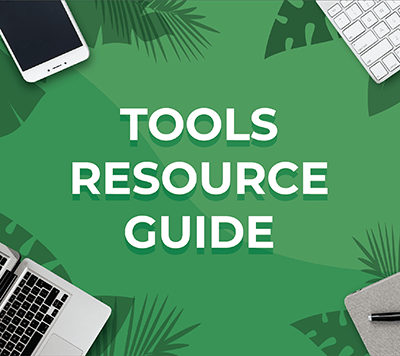 Looking for something to make your life easier?
Discover the tools we recommend to drive engagement, save you time, and boost sales across your entire marketing funnel or business.
Whether you need help planning content, organizing social posts, or developing your strategy, you'll find something for every situation.
FIND YOUR NEXT FAVORITE TOOL
For those of us who would like to automate our businesses, this kinda sucks. I'd love to create a training course for our new hires and send them to our SlideShare channel, but I'd have to host every meeting live, which is a huge time-waster. This omission hurts Zipcast big time.
Can't Schedule Meetings
If you're going to call it a "meeting," you have to abide by the rules of a meeting. One of these rules is clearly that you need a start time. Not the case with Zipcast. All Zipcasts are impromptu, or scheduled through a system off of the SlideShare platform. While this can be cool for those who don't want to schedule on multiple platforms, a widget that allowed you to put a few email addresses in and send a message with a unique time doesn't seem like too much to ask for.
No Registration or E-Commerce Options
There are two different problems here—one is a Zipcast issue and the other is an industry-wide issue with meeting platforms.
First, as a marketer, if I'm looking to Zipcast as an alternative to a webinar or teleseminar, I'm already irritated that I can't record or schedule my meeting. I can't describe what emotion comes next, but you'll feel it the moment you realize that no-one can register to attend your Zipcast.
Think about that. You made a great PowerPoint presentation and would like to present it. Unfortunately your only option is to corral whoever happens to be on the Internet at that particular time. Sure, you can handle your own scheduling, but it's a huge blow to those who are using other options currently on the market.
There is zero reason to leave Webex or GoToMeeting in favor of Zipcast, and that's sad, because its simple interface and quick-start meetings felt like a promise of something better.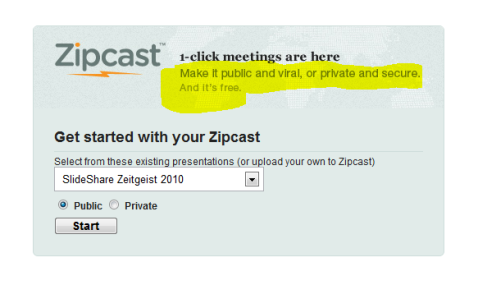 The second issue is that NONE of the giants allow you to charge for your meetings. Allowing a pay wall to be built around excellent content would be a boon for not only the marketers who use it, but an eBay-esque (still making words up as I go) win for the platform with the moxie to pull it off. A simple 3-5% fee on all registrations would be a huge untapped opportunity for anyone whose platform took the chance. Unfortunately, no-one in the industry wants to make that leap.
Don't Just Take My Word for It
I'm not the only social industry person playing around with Zipcast. (If I were, that would be depressing.) Here's a quick review from Mari Smith on her experience:
"SlideShare.net has done an awesome job with their super-easy-to-use webcasting system. I recently led a very large webinar and considered many platforms that could hold the volume before selecting Zipcast shortly after it launched. The webcam stream was crisp and the clean interface is very attractive. I love how you can see who is logged in via SlideShare or Facebook. I got 2,000 participants on my first Zipcast and the only downside was the audio capacity started to waver. Several folks could see me but not hear me.

However, SlideShare was very accommodating and said they can increase the audio capacity in the future. I would highly recommend Zipcast for a really easy way to do on-demand webinars—the added personal touch of the live webcam stream rocks!

ALSO, I should mention that my 2,000-person Zipcast really caught the attention of all the executives at SlideShare—they were tweeting about it and the director of marketing (@Ross on Twitter) came into the webinar and contacted me by email after. They ended up featuring me in the next SlideShare eZine!"
Final Judgment
At the end of the day, Zipcast is less of a competitor to "planned" meeting giants Webex and GoToMeeting and more of the online version of standing on a street corner to give a sermon at the top of your lungs. As you attract passers-by, they can alert their friends to come and see this awesome (or awful) display of talent.
How in the world can I use this for my business?
Actually, there are a few really cool things you can do with this tool. The first thing that comes to my mind is to use this in conjunction with a Twitter Chat. After an hour of giving great info on something like #BlogChat, you can invite the gang over to a Zipcast that goes into detail about some of the topics you went over in the chat. And with the ability to share links in the chat, you can even close deals directly on Zipcast.
I have hope for Zipcast in a way that I never could for Quora. There are issues with it, but there are also huge flaws in its competitors that it has already improved upon. By adding some of the standard features that the "big boys" use, Zipcast can go from beta to big brother in a relatively short time.
Have you ever run an online meeting? If so, which provider do you use? Would you ever consider using Zipcast for your meetings? Leave your comments in the box below.
Get Your FREE Course: Web3 for Beginners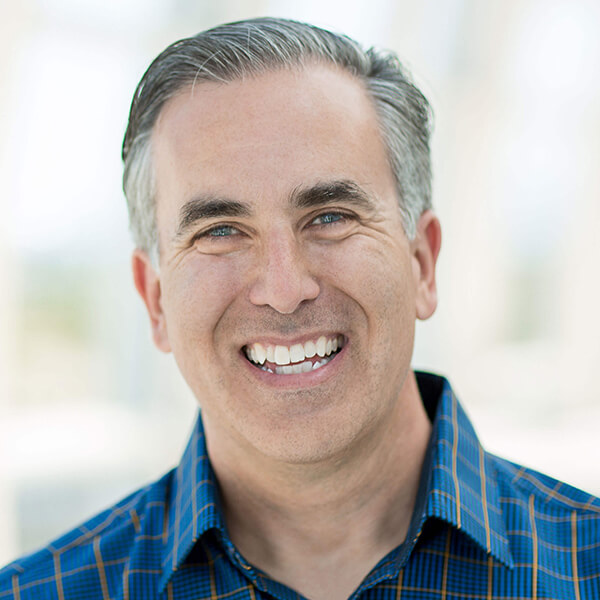 Curious about Web3, but don't know where to start or who to trust?

Introducing Web3 for Beginners, a course taught by Michael Stelzner, the founder of Social Media Examiner.

Learn the basics of Web3 and apply it to your business with this FREE comprehensive course.
CLICK HERE TO GET FREE ACCESS