Is your Instagram strategy focused mostly on images? Are you wondering what else is working on the platform?
In this article, you'll find strategic Instagram insights you can put to work today.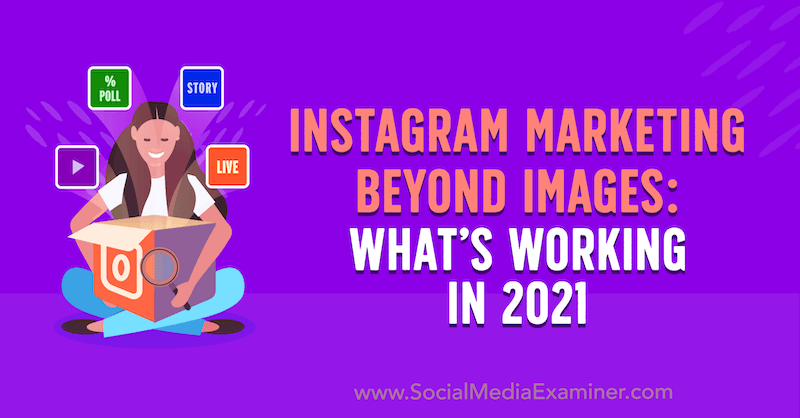 Why Your Instagram Strategy Should Evolve Now
Instagram is known for being a visual platform and has historically been favored by creative businesses that have eye-catching images to share. The focus on imagery has often left other businesses feeling Instagram isn't suitable for them unless they have a beautiful product.
However, things are changing. Instagram isn't just about pretty pictures and curated grids. In June of this year, Head of Instagram Adam Mosseri announced that Instagram is "no longer just a square photo-sharing app." He revealed the platform's number-one goal is to entertain and it will be focusing on four key areas: creators, video, shopping, and messaging.
This insight is gold for marketers. It means you can create content strategies that support Instagram's priorities and make the best use of its features.
There are 11 ways you can connect with your ideal customer on Instagram, and creators who use all, or most, of these features generally do better on the app. This is likely because their content reaches a wider cross-section of users who like to consume content in different ways.
Identifying which of these elements you'll use in your own strategy depends on many factors, including the assets you have, time constraints, and your audience. To help you choose which features to incorporate in your Instagram marketing strategy, let's look at each feature in detail.
#1: Instagram Feed Posts
When Instagram first launched in 2010, the feed consisted of a chronological list of square photos. Grid posts in the Instagram feed are the oldest and most recognizable part of the platform. Since those early days, much has changed but grid posts are still important. Your top nine posts should give a snapshot of who you are, what you do, and who you do it for.
How often to post to the feed: Aim to post at least three times a week; more if you have enough good-quality, relevant content.
What's working: Carousel posts (which allow you to include up to 10 images) are currently outperforming single image and video posts in terms of engagement.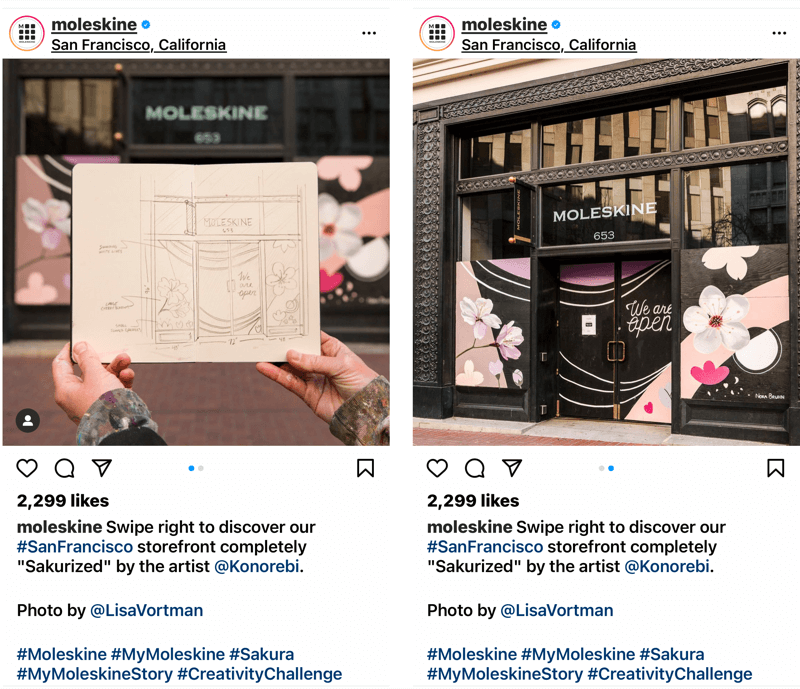 KPIs: Reach and engagement.
Content ideas: Product collections, tips and tricks, before-and-after images, how-to guides, testimonials, user-generated content (UGC).
🌟 Ready to Supercharge Your Social Marketing Strategy? 🌟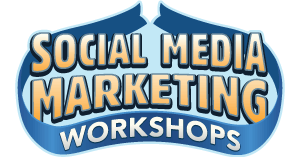 Struggling with your social marketing? You're not alone. The solution? The Social Media Marketing Workshops!

During these live 2 hour deep-dive workshops, you'll discover what's working now on Instagram, Facebook, TikTok, YouTube, and LinkedIn. Skyrocket your engagement, broaden your reach, and amplify your sales.

Become the marketing hero your company and clients need—without leaving your home!
🔥 Save $670 on an All-Access Ticket! Sale Ends Tuesday! 🔥
GET YOUR TICKETS NOW
Instagram feed post strategy tips:
Post regular carousel posts and optimize your content for engagement by including a strong call to action (CTA).
Don't get hung up on creating the perfect grid. Put your energy into creating content that connects with your audience rather than agonizing over intricate formats and patterns.
Test Instagram hashtags as part of your strategy. There's no evidence that a certain number of hashtags is best—test to see what works for you.
Repurposing opportunities: Share your posts to Stories to let your biggest fans know you've published new content. Create Instagram guides using a collection of posts on a particular topic or theme.
Good to know: Instagram is currently testing a new feed feature called Recommendations, which will show users new content from creators they're not following.
#2: Instagram Stories
According to Instagram, more than 500M accounts regularly use stories, with a third of the most viewed stories coming from businesses. Stories (which are 15 seconds long and disappear after 24 hours) are primarily seen by the people who follow you. They appear above the feed, which means they're one of the first things a follower sees when they open the app.
How often to post to the feed: Aim to have 8-10 stories active at any one time.
What's working: Engagement. One in five stories prompts a direct message (DM).
KPIs: Story views, link clicks (if your account has the Swipe-Up feature), replies, story exits.
Content ideas: Product collections, before-and-after reveals, how-to videos, UGC, testimonials, polls, quizzes (as shown in the example below), questions, behind the scenes.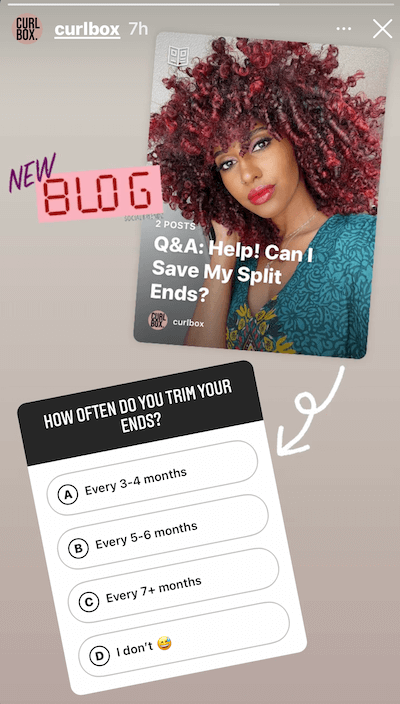 Instagram Stories strategy tips:
Stories attract your biggest fans—your warmest audience. They're great for starting conversations and moving people into your DMs.
Use your stories to encourage engagement. Make use of the poll, question, and quiz stickers. Once people respond and are in your DMs, you have a new opportunity to connect with them personally.
Post stories throughout the day. If you post all of your stories at once, they'll disappear all at once.
Repurposing opportunities: You can post stories to the grid and save them to highlights. They're automatically saved to your archive and can be reposted. Cross-post them to Facebook where they'll be seen by your business page followers.
Good to know: Instagram is testing a new Instagram Stories "link" sticker for everyone. External links are currently available only to accounts with more than 10K followers.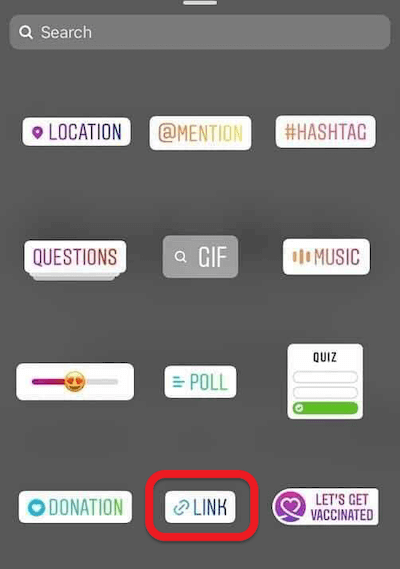 #3: Instagram Highlights
Instagram highlights are a brilliant way to extend the shelf life of your stories. This feature allows you to save your content to albums, which remain visible on your profile for as long as you choose.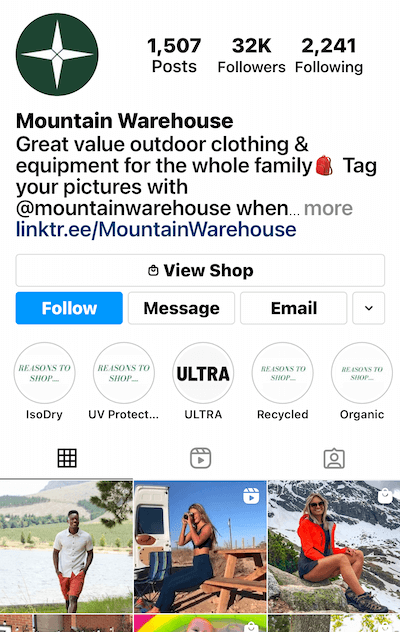 Lots of businesses still aren't utilizing highlights but they're a brilliant opportunity to create a strong customer journey. Create albums around your key content pillars so you can be purposeful about your story content creation.
Creating a highlight is simple. Start by tapping the + New button, which sits below your bio but above your grid.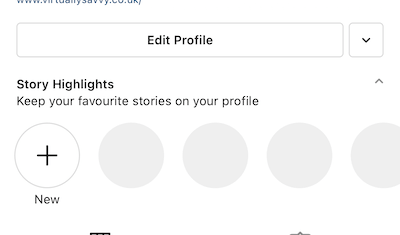 Then select any of your previous stories to add to the highlight.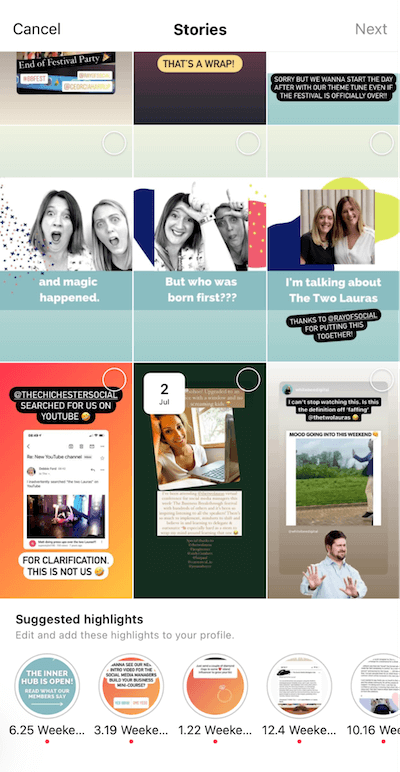 Next, edit the cover image if you want and name your highlight.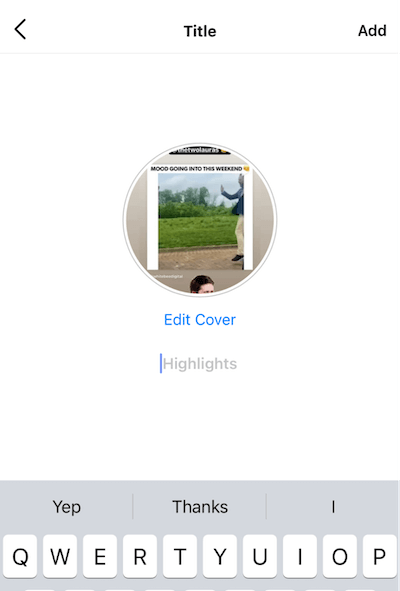 You can also add live stories to your highlight by tapping the Highlight option at the bottom of the story screen.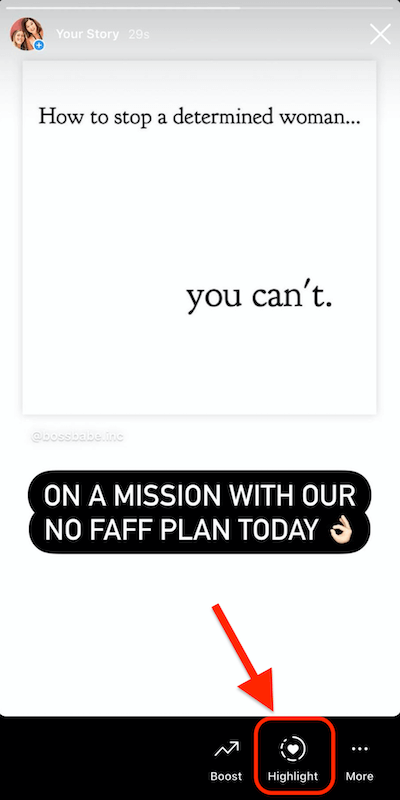 How often to post Instagram Stories highlights: Post as often as you have relevant content.
What's working: Customer-focused albums such as frequently asked questions (FAQs) and product catalogs.
KPIs: It's not possible to track the success of highlights. Views are associated with the individual stories.
Highlight category ideas: FAQs, testimonials, UGC, product catalogs, services, tips and advice, and news.
Instagram highlights strategy tips:
Be strategic when naming your highlights albums. Think about what your customers want to know and create content to fulfill this need.
Clear out your highlights regularly. Highlights are shown from oldest to newest, which means a new visitor may be served outdated content.
Limit the number of albums. Only the first five albums are visible on the mobile app and seven on desktop.
Repurposing opportunities: Grab an album link to share in newsletters, emails, or on other social platforms.
Good to know: When you add new content to an album, it jumps to the front of the highlights list. Also avoid spelling out words or phrases in your titles to make them more concise.
#4: Instagram Guides
Like highlights, Instagram guides give you the chance to group similarly themed content, but this time, using posts. They're super-easy to create, as outlined in this article about how to set up Instagram guides.
Guides are a great way to repurpose evergreen content. Focus on creating guides that provide value to your followers.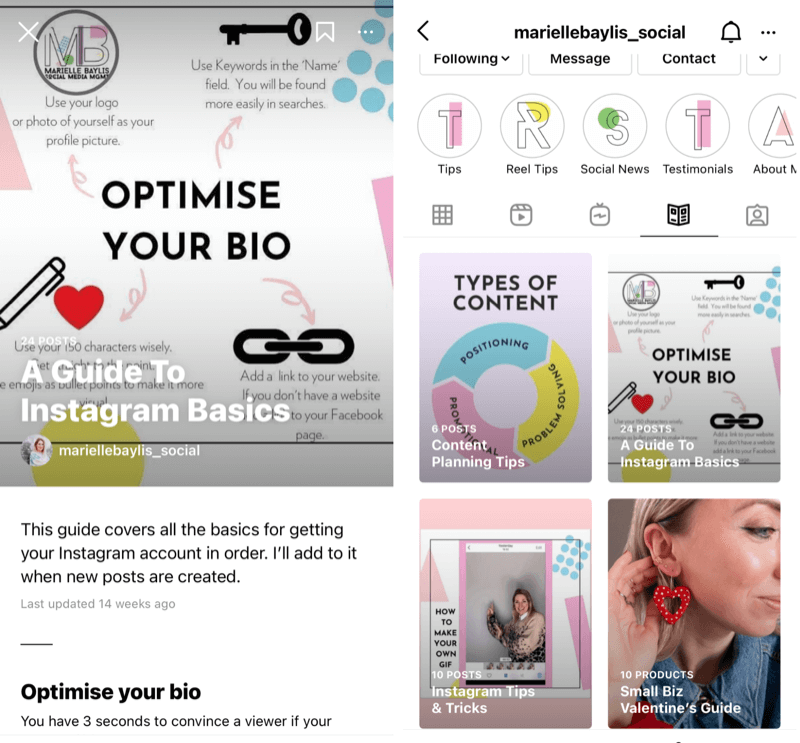 How often to post: Guides work best with three or more posts, so as soon as you have enough content, go for it.
What's working: Collaborations. You can create guides using your own or other people's content. When you include another account's posts, they may reward you by sharing your guide with their audience.
KPIs: It's not possible to track guide views.
Content ideas: Gift guides, top tips, how-tos, businesses you work with, recipe collections, products you love (by other brands), top 10s, FAQs, services.
Instagram Guides strategy tips:
Guides should be used as part of your customer service strategy. Create guides that answer your customers' questions or speak to their pain points.
Create guides highlighting other creator's posts and products. This will potentially expose your brand to their audiences.
Edit and update your guides regularly so the information in them is relevant and useful.
Repurposing opportunities: Share guides to your stories and via DMs. Grab a link for your guide and share it on your other social channels or in newsletters.
Good to know: Guides content can be used to create blogs for your website.
#5: Instagram Reels
Launched in August 2020, the success of Instagram Reels has played a huge part in shaping the future direction of the platform. Keen to take on its competitors TikTok and YouTube, Instagram is planning to go all-out on video development in the second half of this year.
The number-one goal of a reel is to entertain and Instagram is championing smaller creators.
How often to post reels: Test posting frequency to see what works best for you.
What's working: Getting involved with trending audio clips, dances, and challenges can boost reach and engagement.
KPIs: Reach, comments, and likes. Reels are shown to a broad audience so track what content brings you the most followers and interactions. Adapt your strategy accordingly.
Content ideas: Funny, relatable situations; FAQs; behind the scenes; myth busters; insta life vs. reality; product launches; top tips; and stats set to music.
Instagram Reels strategy tips: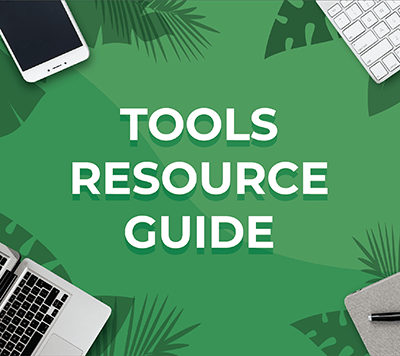 Looking for something to make your life easier?
Discover the tools we recommend to drive engagement, save you time, and boost sales across your entire marketing funnel or business.
Whether you need help planning content, organizing social posts, or developing your strategy, you'll find something for every situation.
FIND YOUR NEXT FAVORITE TOOL
The first few seconds of your reel are crucial so grab your viewer's attention with an eye-catching hook.
Get your reels seen by more of your ideal audience by using up to 30 relevant hashtags.
Include CTAs and product tags in your reels to promote engagement. Encourage viewers to like or comment on your reel or tap on the description for more information.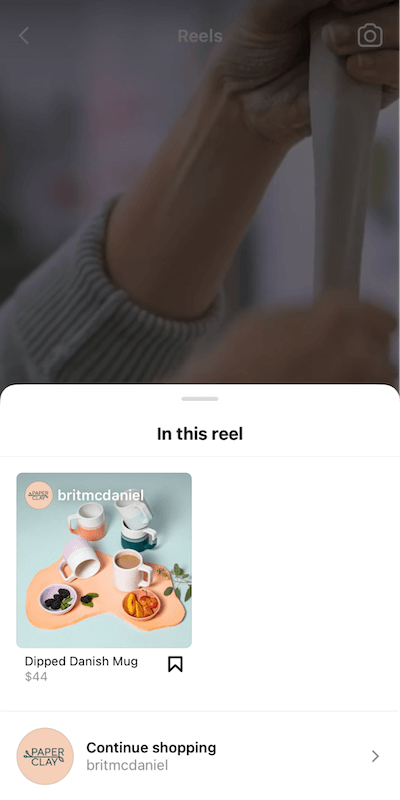 Repurposing opportunities: You can share reels to stories and the grid. If you plan to post your reel to the grid, create a cover image first, making sure that any text falls within the central square.
Good to know: Avoid using low-resolution, watermarked, or political content because the platform won't prioritize it.
#6: IGTV Video
IGTV lets businesses and creators publish pre-recorded content that's up to 60 minutes long. And with Instagram's new commitment to video coming into force, there's never been a better time to consider adding IGTV to your marketing mix.
How often to post IGTV videos: Post anytime you have content longer than 1 minute.
What's working: Episodes and series that are broadcast weekly and give viewers a reason to return.
KPIs: Views and comments.
Content ideas: How-tos, demonstrations, discussions, sketches, unboxings, behind the scenes. Think of the kind of content you'd upload to YouTube.
Instagram IGTV strategy tips: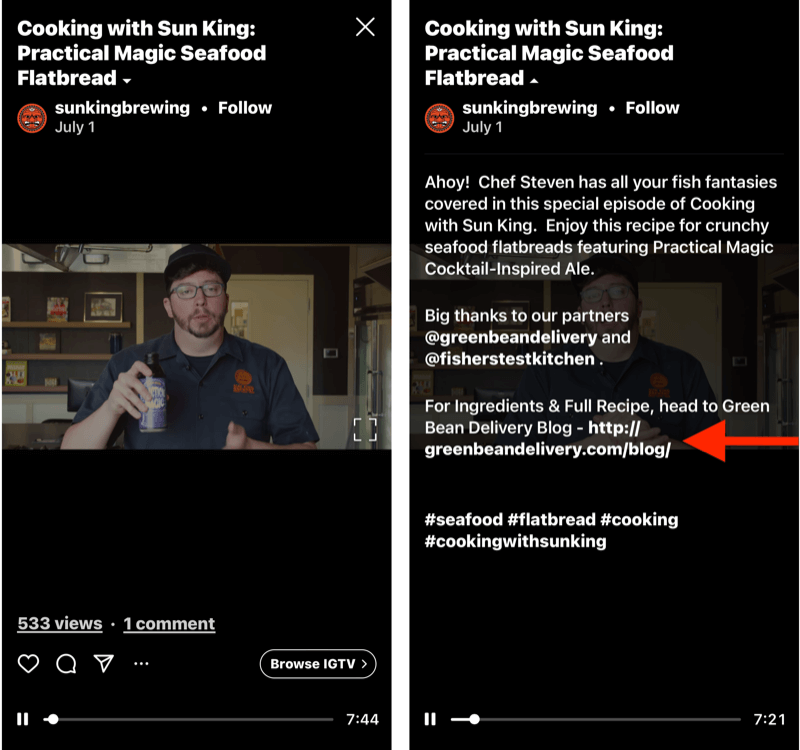 You can only upload videos up to 15 minutes long via your mobile device. Longer videos need to be uploaded via desktop.
Caption your content—or turn on the auto-generated captions in settings—to make your videos accessible to hearing-impaired followers.
Repurposing opportunities: Cross-post IGTV videos to Facebook Watch. Videos are also automatically uploaded to your grid so add a cover if you want to maintain a consistent look and feel to your feed.
Good to know: IGTV videos can be as short as 1 minute, so if the idea of producing video as part of your strategy feels overwhelming, start with short videos and build from there. IGTV doesn't have to be hard—you can shoot and edit your videos on your phone.
#7: Instagram Live
If the thought of going live on Instagram terrifies you, it might be time to have a rethink. Instagram live video generates lots of engagement, and with the platform prioritizing video, this looks like a trend that's sure to continue.
The more often you go live, the more confident you'll feel about doing it.
How often to go live: Start with a weekly live. Test for a month, and then increase or decrease the frequency.
What's working: Collaborations. You can go live with up to three other accounts. When you do, their audience and yours will receive a notification, thereby broadening your reach.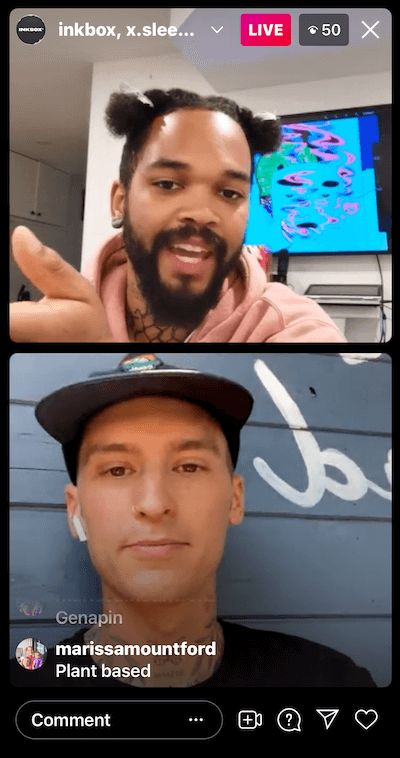 KPIs: Comments and views.
Content ideas: Ask me anything, demonstrations, 5 tips in 5 minutes, chats with other experts in your field.
Instagram Live strategy tips:
Determine the best times to go live by opening the Live tab and looking at the number of active followers at the top of the screen.
Make sure auto-generated captions are switched on so captions are added to your video in IGTV. Note that this feature can be glitchy and doesn't always work.
Make going live with other relevant accounts a key part of your Instagram marketing strategy.
Repurposing opportunities: Post your live videos to your grid, stories, and IGTV. If you hosted a joint live, download the file from your archive (where it's saved for 30 days) and share it with your co-presenters. They can then upload it to their account to increase your exposure.
Good to know: Comments posted during lives aren't visible when you share your video to the grid and IGTV.
#8: Instagram Shops
Released at the height of the COVID-19 pandemic to support retailers, Instagram Shops has proved to be a big hit with consumers. "The pandemic shifted, or accelerated the shift of, commerce from offline to online by a number of years," says Instagram's Mosseri. "And we're trying to lean into that trend."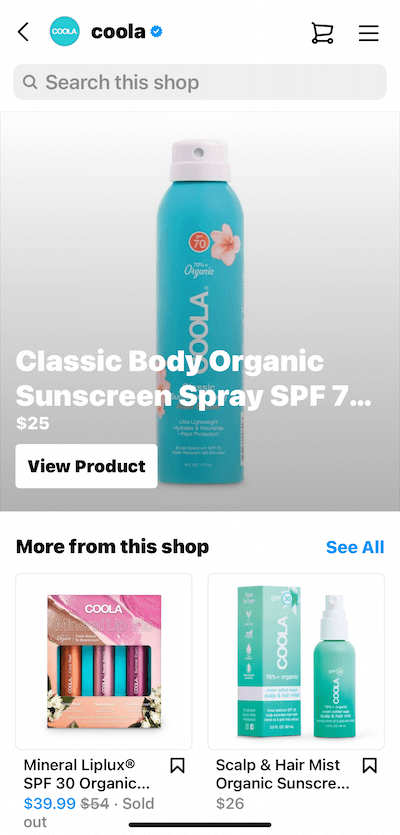 Setting up an Instagram shop is a straightforward process and if you sell physical products, this should be an important part of your marketing strategy.
How often to tag products: Add product tags every time you post a picture, story, or reel that features a product.
What's working: UGC. Sharing real-life examples of people using and enjoying your products is inspiring to others.
KPIs: Link clicks and sales.
Content ideas: Product collections, seasonal trends, close-ups.
Instagram Shops strategy tips:
Ensure your product tags match your images. There's nothing more frustrating for buyers than clicking a tag and being taken to the wrong product.
Space out your tags. If they all sit on top of each other, they'll be difficult for people to tap.
Expect engagement to be lower on product posts. It's okay because the goal is to sell.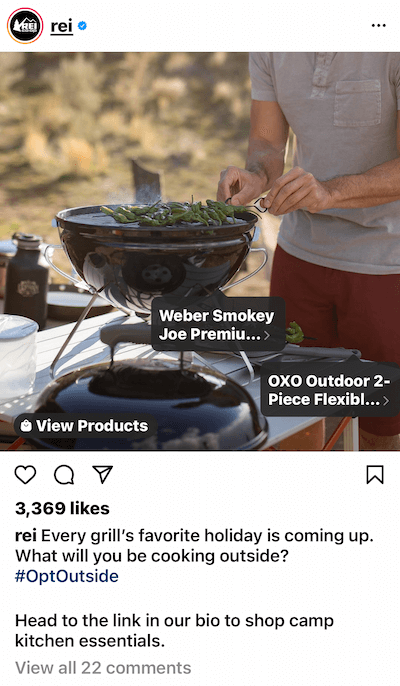 Repurposing opportunities: Feature product collections in guides and highlights.
Good to know: Shops are available only to businesses that sell physical products. You can't use them to sell digital products or services.
#9: Instagram Ads
Relying solely on organic content to grow your reach and following is a risky strategy for any business. While it's not impossible to grow your presence that way, it will certainly take a lot longer.
If you want to speed up the process, the simple answer is to spend money on Instagram ads. When it comes to ads, you have two options—promote an existing post or create new ads via Facebook Ads Manager.
How often to run ads: If your budget permits, you should have ads running all year round. If not, look at key sales moments throughout the year and design your campaigns around those.
What's working: Ads created in Ads Manager can net better results than promoted posts because they have greater targeting and data options.
KPIs: This will depend on your ad objective.
Content ideas: When promoting posts, choose content that's already doing well organically to increase its chance of success.
Instagram ads strategy tips:
Want to grow your Instagram follower numbers? Use promoted posts to drive people to your Instagram profile (this option isn't available in Ads Manager).
Plan your ad budget for the coming year, allocating budget to both promoting and proper ads. If you're not careful, it's possible to spend as much on promoted posts as you could on a proper campaign.
Before you start running ads, make sure everything else is in place. This means you have plenty of stock, your website and landing page are fast-loading, and your checkout process is slick. Any one of these things can hamper your ad's success.
Good to know: Instagram ad placements include the news feed, stories, and reels.
#10: Instagram Direct Messages
DMs are another key development area for Instagram over the coming months. Businesses that aren't currently utilizing their DMs are missing out on a valuable tool. DMs are where relationships are built and nurtured. They provide a private space to engage and serve customers.
What's working: Voice notes. Voice notes—rather than typed messages—add a personal touch to your communication with customers, making them feel noticed and valued.

KPIs: Pay attention to the content that generates the most DMs. Is it stories, lives, reels, or posts?
Instagram DM strategy tips:
Respond to all messages. There's nothing more off-putting to a customer than being ignored.
Create content that encourages DMs—story stickers are especially good for this. Or, instead of directing people to a link in your bio, ask them to message you (or comment on your post) if they'd like you to DM them with more information or a freebie.
Set up FAQs to make it easier for people to message you. Use saved replies to respond quickly.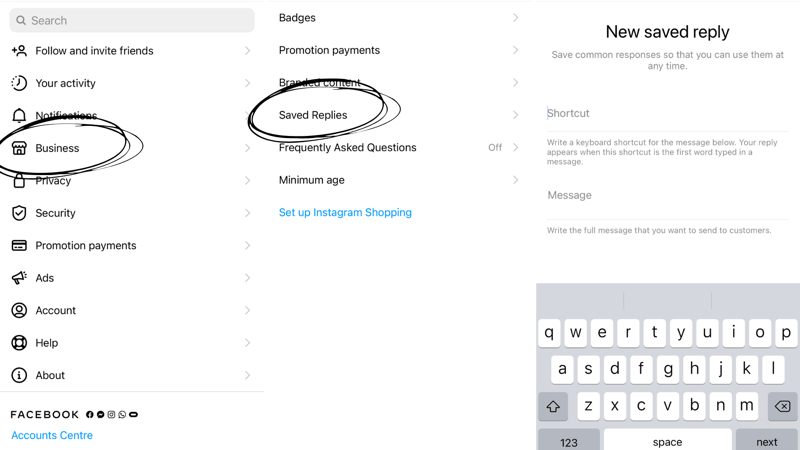 Repurposing opportunities: Screenshot DMs to share them to stories, create grid posts, or use them on sales pages. Make sure you ask for permission or blank out the name of the sender.
Good to know: Swipe left to mark messages as unread and change the read receipt. This is handy if you've opened a customer's message but need time to respond. You don't want them to feel ghosted.
#11: Instagram Comments
Multiple comments send a strong signal to Instagram that your content is popular and worth sharing with a wider audience.
The most important factor when looking to increase comments is to ensure your content speaks to your ideal customer. You can achieve this by calling your audience out in your captions and graphics so they instantly recognize your content is for them.
What's working: Commenting is a two-way street. Your engagement strategy should include time to actively comment on other people's content, as well as reply to comments on your own.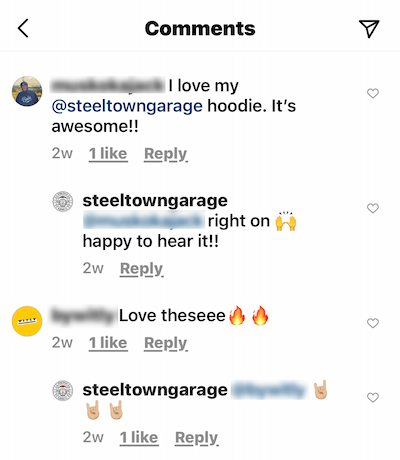 KPIs: Track the types of content and CTAs that drive the most comments.
CTA ideas: Ask questions; solicit opinions on products; give people options to choose from; prompt them for ideas, views, and tips.
Instagram comments strategy tips:
Include a strong CTA to encourage commenting on your content.
Use comments to kickstart conversations. If someone says they've enjoyed your post, follow up by asking what they liked about it or why it resonated with them.
Create content that makes people look and feel good about themselves—they'll be more likely to respond.
Repurposing opportunities: Screengrab comments to use in stories, graphic tiles on your grid, and on sales pages.
Good to know: If you receive a large number of comments on your content, focus on replying where you can add value or strike up a conversation. You don't need to respond to every fire emoji or high-five.
Conclusion
So much has changed in the world of social media over the past 18 months but one thing has remained constant—the need to connect and engage with our communities. There's no right or wrong way to do this and every business is different. But by embracing the opportunities Instagram offers, you can bring new audiences into your world and nurture them into loyal customers.
Be purposeful about your content and give each of these Instagram features a try. There's no need to do everything at once. Start by testing the features you can produce most efficiently and that you think your audience will enjoy. Then use your Insights to track what's working and whether your efforts are bringing you the results you want—be they reach, link clicks, comments, or likes.
Get More Advice on Instagram Marketing
Get Your FREE Course: Web3 for Beginners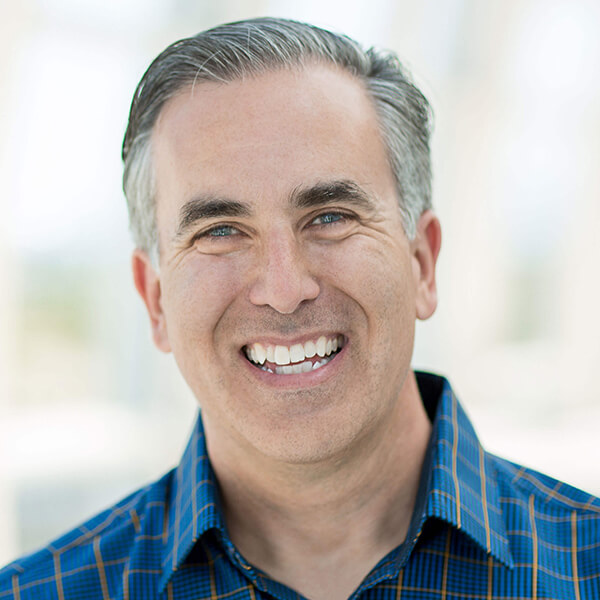 Curious about Web3, but don't know where to start or who to trust?

Introducing Web3 for Beginners, a course taught by Michael Stelzner, the founder of Social Media Examiner.

Learn the basics of Web3 and apply it to your business with this FREE comprehensive course.
CLICK HERE TO GET FREE ACCESS