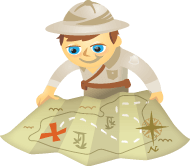 Want to create dynamic Instagram posts?
Wondering how to combine multiple images and videos into one post on Instagram?
Combining a series of images with video in an Instagram post lets you deliver a more complete marketing message.
In this article, you'll discover how to add up to 10 photos and videos to a single Instagram post.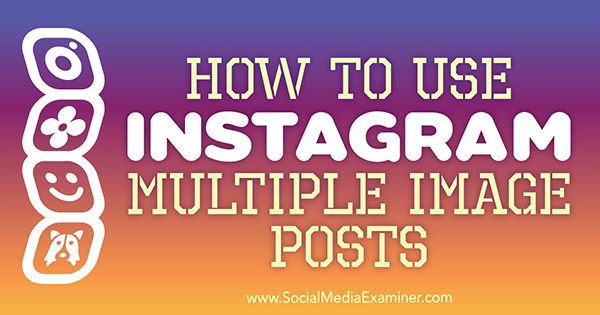 How to Create an Instagram Multiple-Image Post
To include multiple images or videos in a single Instagram post, tap the + sign to navigate to where you can add an image, just as you normally would.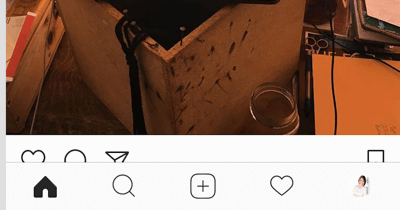 If you have the new post feature, on the next screen you'll see an icon of stacked squares that represents a photo carousel post.

Once you tap on the stacked squares icon, scroll through your image library and tap to select up to 10 images and/or videos. When you select an image, the number in the top-right corner of the image will tell you the image's number in the slideshow order. Once you're happy with the images and videos you've chosen, tap Next.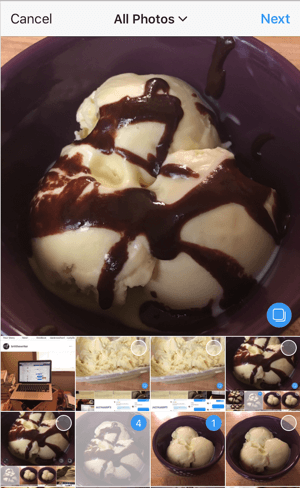 On the next screen, you can edit your images and apply filters. When you first navigate to this screen, any filters you choose will automatically be applied to all of the images in the post.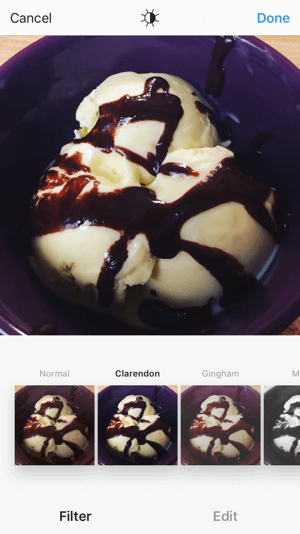 If you tap on an individual image, you can edit it and apply filters individually. When your editing is complete, tap Done.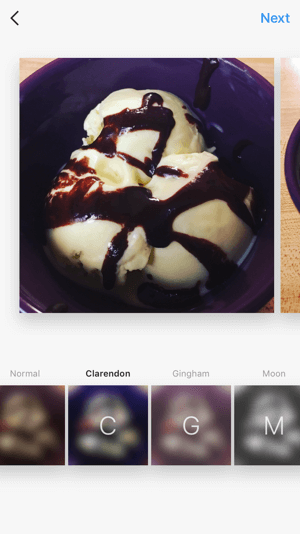 To change the order of the images in your slideshow, tap and hold an image you want to reorder. Once you see a trash can icon at the top of the screen, drag the image to the left or right to reorder your slideshow.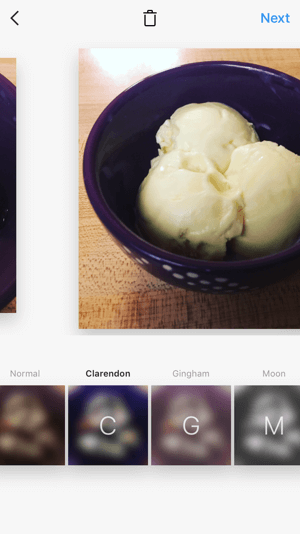 On the next screen, enter your caption as you normally would. If you tap on the image thumbnail while writing the caption, you can scroll through the slideshow and tag users in individual images.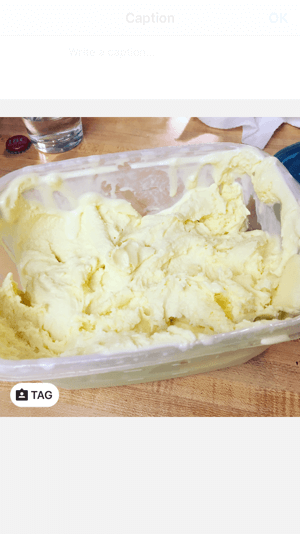 That's it! Your multiple-image post is set and ready to publish. Just tap Share and you're good to go.
5 Ways to Use Instagram's Multiple-Image Feature
Instagram's carousel-style posts are engaging, dynamic, and interesting, and have endless potential for businesses. Here are some ways you can use them in your Instagram marketing.
Get Expert Social Media Marketing Training from the Pros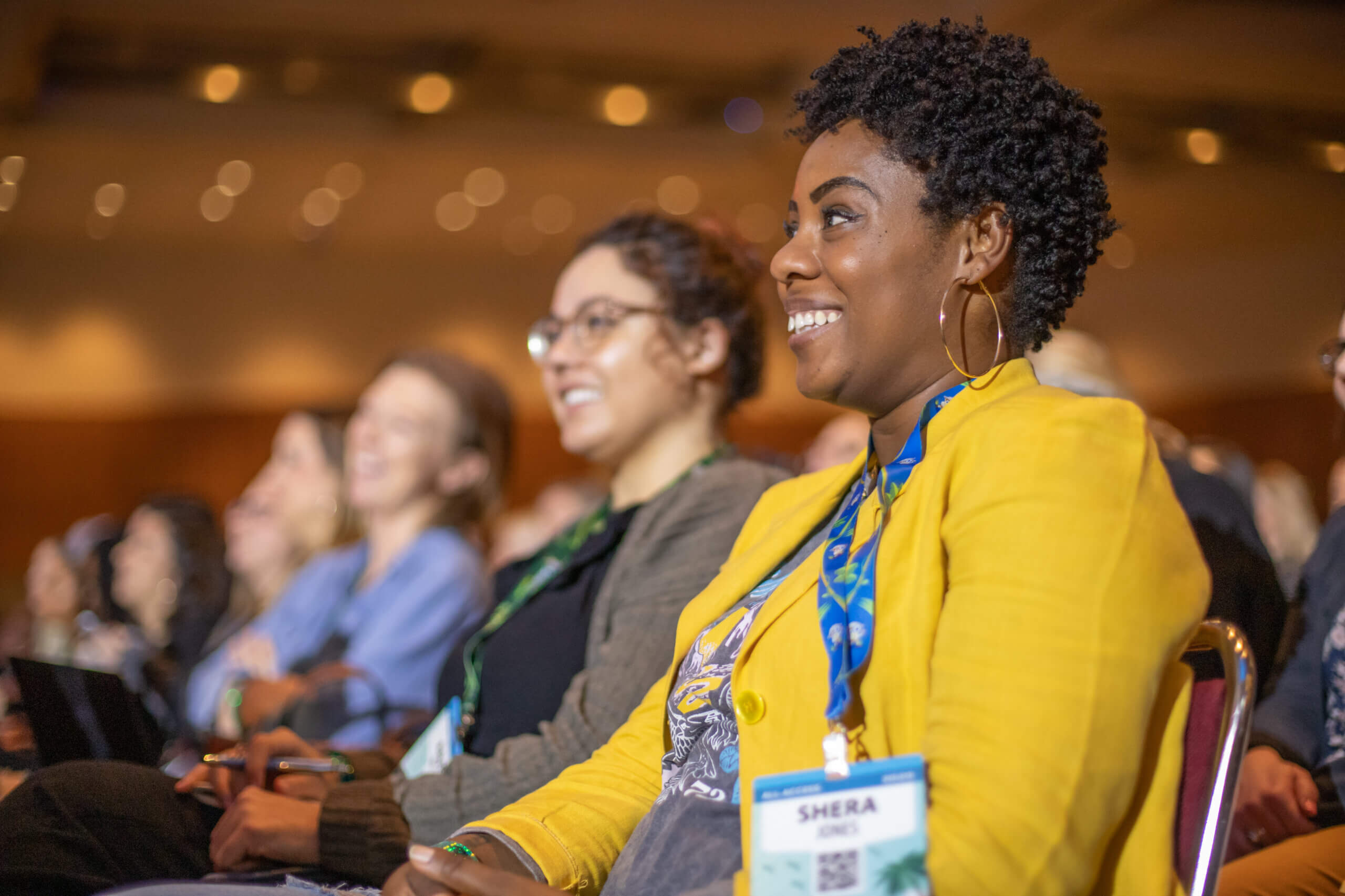 Want to get ahead of the competition or learn how to diversify your strategy?
Learn from dozens of the industry's most trusted experts, rub elbows with other smart marketers, and take your marketing to the next level during this 3-day event in sunny San Diego, CA.
CLICK TO LEARN MORE
Feature Your Products
This one may seem obvious, but it's still a solid strategy and worth mentioning. Like Instagram carousel ads, you can highlight multiple products or multiple features of a single product.
An excellent example comes from Jewels by Grace in Los Angeles. The post below shows a still image of a diamond ring in the first picture and a video of the sparkling ring in the second. As gorgeous as the picture is, only the video does that sparkle justice.
Walk Users Through Step-by-step Tutorials
The multiple-image post format is perhaps best suited to step-by-step tutorials, maybe even single videos. You can divide the steps into distinct sections of the slideshow and include images or short videos to illustrate each step. Don't forget to show an image of the final product when you're done.
Experience Social Media Marketing World Without the Travel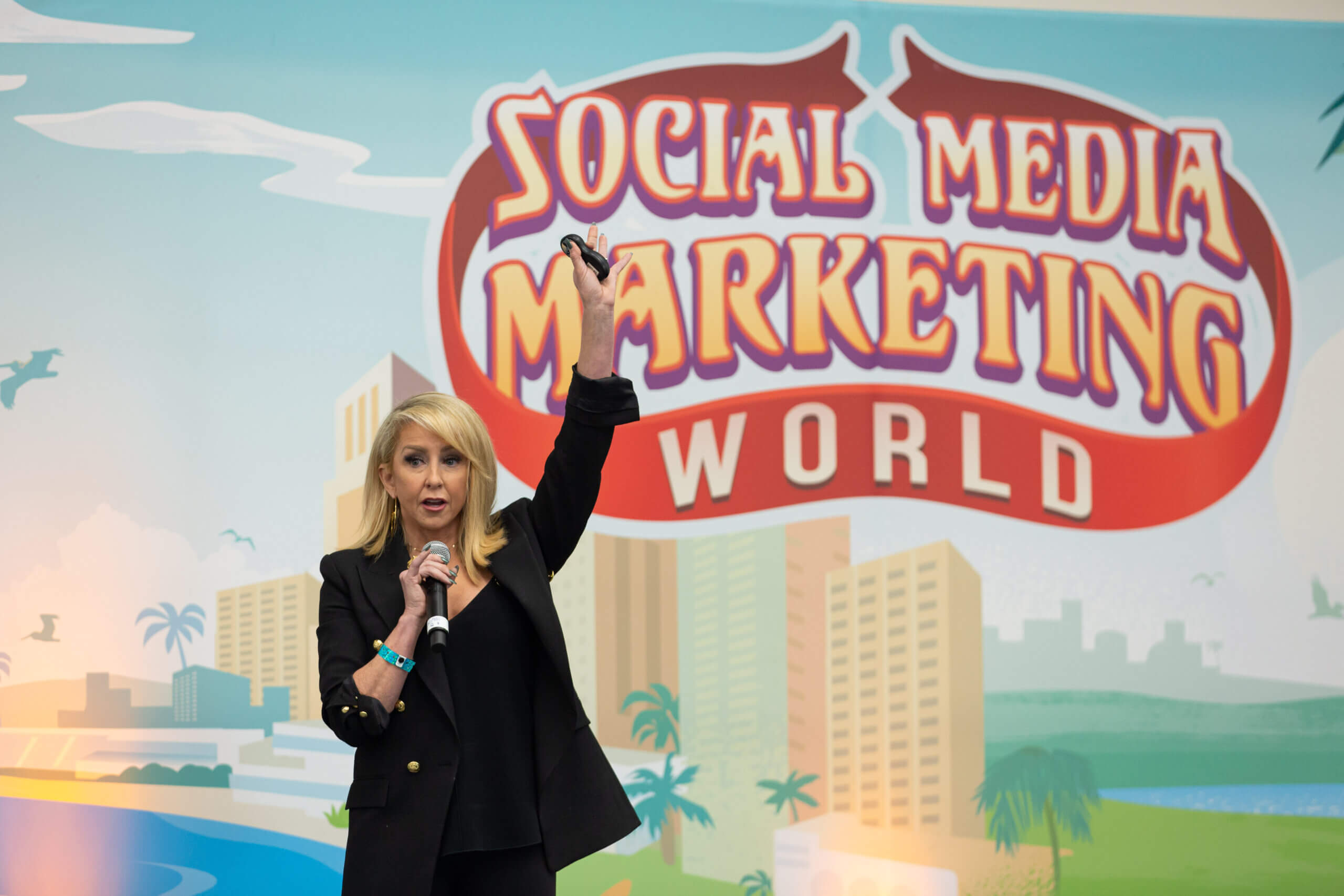 Imagine learning from the world's top social marketing pros without ever leaving your home or office.
Attend Social Media Marketing World virtually with an On-Demand Ticket. Watch all the sessions, keynotes, and workshops when and where you want! You'll walk away with real business-building ideas without having to deal with the stress or expense of travel.
CLICK TO LEARN MORE
Share What's Happening at an Event
Being able to publish a single Instagram post with multiple images and videos of different groups of people or aspects of an event is a huge advantage. You can give a full view of what's happening and flesh out your event, which will only increase the FOMO that Millennials are so famous for feeling.
Share How Something Is Made
Whether you sell air-conditioning units or stunning watercolors, use multiple image and video posts to give users a behind-the-scenes look that's unique, interesting, and informative.
Feature User-Generated Content
Another recommended use for carousel-style posts is to highlight user-generated content, including reviews and text attached to images. Fan content is a powerful force in marketing, and it could have great results for your business in a multi-image post.
Best Practices for Multiple-Image Posts
Although the feature is new, there are already a few best practices for Instagram's carousel-style posts:
Add a call to action to "swipe" in the image's caption. While users are getting acquainted with this new feature, make sure they know there's more to see beyond the first image.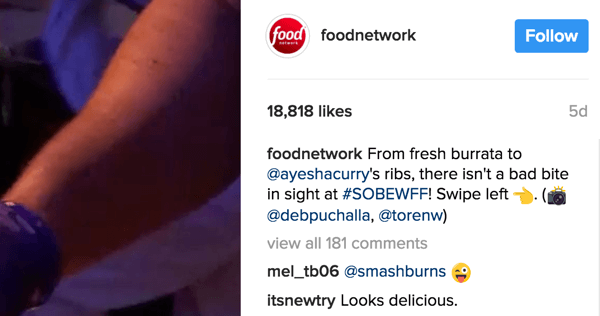 Choose your first image carefully. Your first image affects whether users will scroll through to see the rest. Make sure the title image is engaging and visually interesting on its own. If possible, use this image to demonstrate the value the slideshow will offer.
Use a mix of photos and videos. Multiple-image posts are already dynamic, but adding a video to the mix can make them even more so. In this post, fitness model and power lifter Matt Bartholomew shows a photo of himself with his trophy, followed by videos of him competing at the event.
Use only the number of images necessary. It may be tempting to use as many images as possible, especially when featuring multiple products. But your multi-image posts should be like your copy: Include just what you need and nothing more. Stay focused on the goal for each post and only add images that are relevant to it.
Want more like this? Explore Instagram for Business!
.
Final Thoughts
A large number of users have this new Instagram carousel-style post feature, although not everyone has it yet. It should be rolling out to more users in the upcoming weeks and months. Make sure your devices and Instagram app are updated so you don't miss it.
The businesses that do have this feature are already recognizing the potential of multiple-image Instagram posts. There are so many great use cases for this post type for businesses to showcase their products, services, and the value they offer.
What do you think? Do you have Instagram's new multiple image and video post feature? How are you going to use this type of post for your business? Share your thoughts and knowledge in the comments below!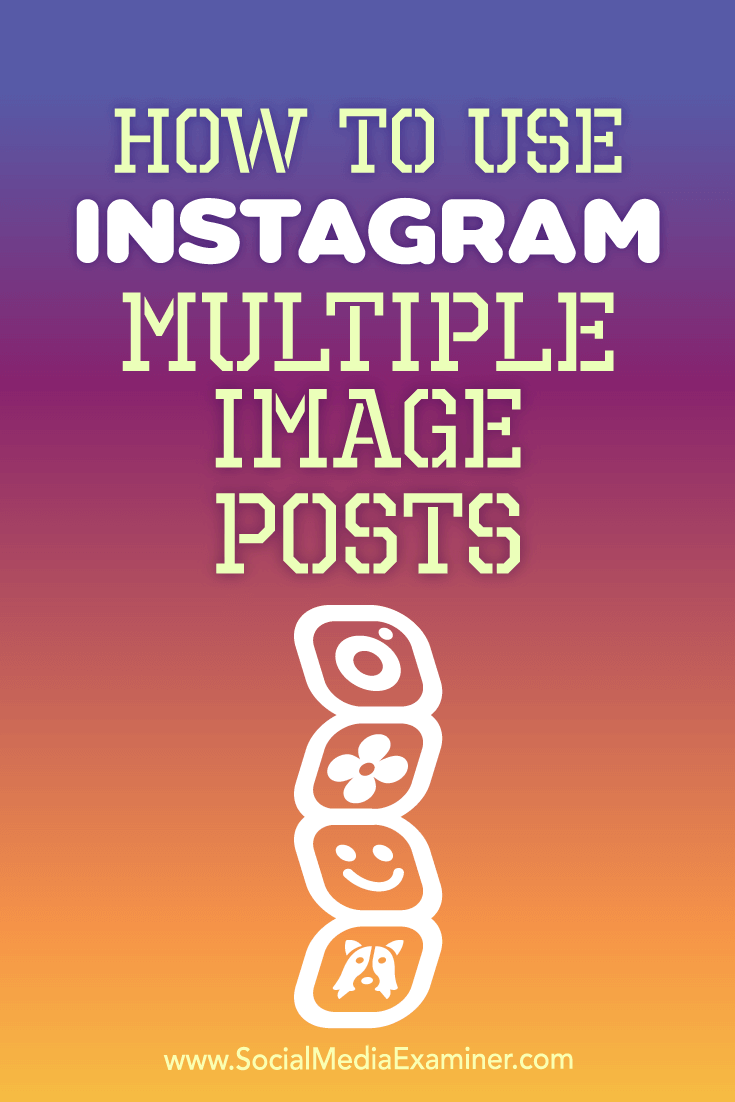 Experience The World's Largest Social Media Conference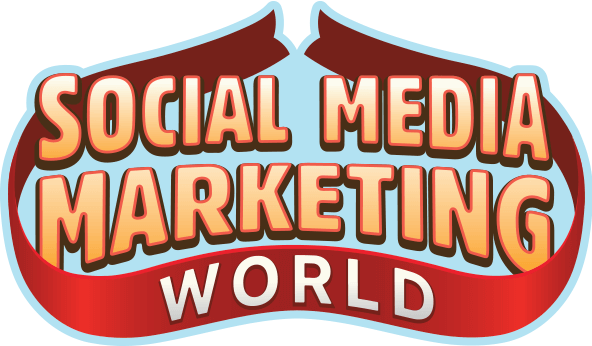 Quality marketing training, actionable takeaways, and beneficial connections—that's just a fraction of what you can expect at Social Media Marketing World! Join thousands of smart marketers in sunny San Diego this spring and level up your marketing.
🔥 Sale ends Tuesday! 🔥
GET TICKETS NOW