Are you selling products on Instagram? Looking for creative ideas to expand your reach, exposure, and sales?
In this article, you'll find five ways to sell more on Instagram, even if you don't have Instagram checkout.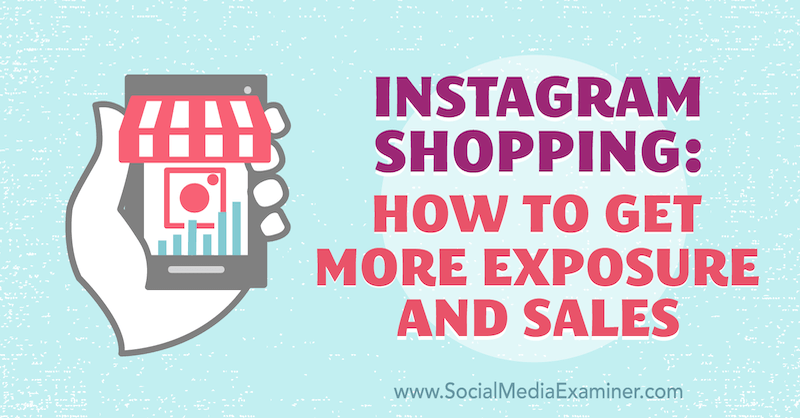 Note: This article assumes you have successfully
set up Instagram Shopping
and know how to tag products on Instagram. Read the linked article for step-by-step instructions.
Why Shoppable Posts and Shops on Instagram Matter for Product-Based Businesses
Instagram shops and shoppable posts offer a fully immersive shopping experience inside the Instagram app that allows consumers to discover new products, and in the U.S., complete a shopping transaction without leaving the app.
For businesses that don't yet have access to Instagram's in-app checkout feature, shops still hold massive potential to drive traffic to eCommerce stores. According to a Big Commerce analysis of 50 brands, Instagram shoppable posts increased website traffic by as much as 1,416%.
Instagram is giving clear signals that they're making shops a priority. They recently rearranged the icons on the app to prioritize shop features. The Shop icon is now positioned at the bottom of the screen, making it easy for users to shop on the platform.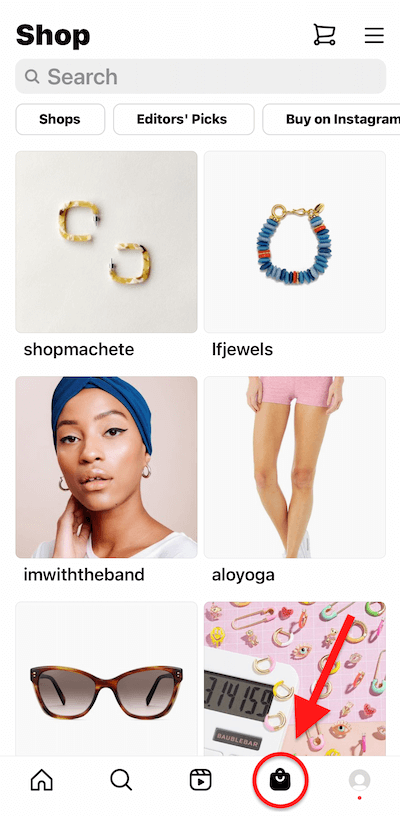 As more and more consumers start looking for products on the platform, they'll be expecting content to feature product tags so it's important to make these tags a key part of your Instagram strategy. This gives you an opportunity to build a new customer base and re-engage audiences to enable them to buy.
The tips below will help you share product images regularly in all of your content types, while ensuring your content also provides value and isn't simply sales posts.
#1: Optimize Your Product Tagging for Instagram Consumer Behavior
As with all aspects of social media marketing, you need a well-designed strategy to gain the most benefit from your Instagram shop. When outlining your strategy, think about how consumers use Instagram.
They don't come to Instagram to shop so your content should provide value in other ways to drive engagement and build connections with your audience. Audiences seeing your content are time-poor, so to encourage them to take action when they see a product they like, you need to make the process quick and easy for them. The more straightforward it is, the more likely they are to buy.
To develop content that's optimized for Instagram consumer behavior, keep these points in mind:
Be judicious in the number of product tags you use. Don't overcrowd an image or video with too many tags or overlay them so people can't easily tap them.
Only tag featured products to avoid confusion when people see tags for products that aren't shown.
Add product tags to all posts featuring products. That way, people can simply tap on the tag to find out more information about that product, instead of having to visit your profile, find the link in your bio, and scour your website to find it.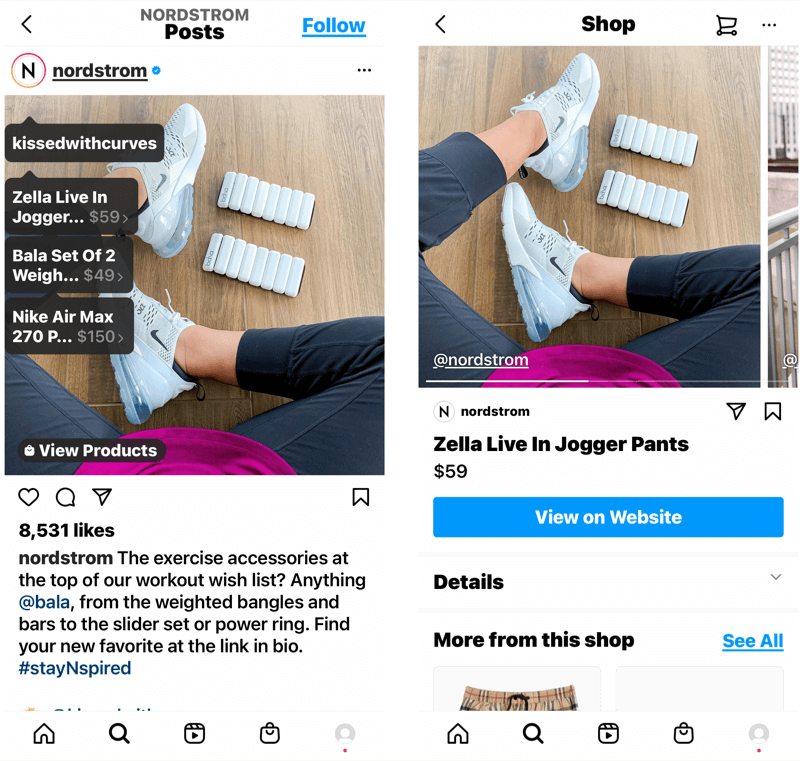 If you're not using in-app checkout, link each product directly to its own product page on your website so customers don't have to search the website to find the product.
Add alt tags to your Instagram posts to describe the product shown so people using screen readers will be able to determine if that product is relevant to them. Don't use keywords in your alt text; instead, write your alt text so it makes sense when read aloud.
Finally, choose imagery that reflects the diversity of your audience. Ensuring your audience members see themselves in your content will help them decide whether your product is right for them. This applies to all content, not just content with product tags. It's important to consider with every post, story, and reel you publish on Instagram.
Get Your FREE Course: Web3 for Beginners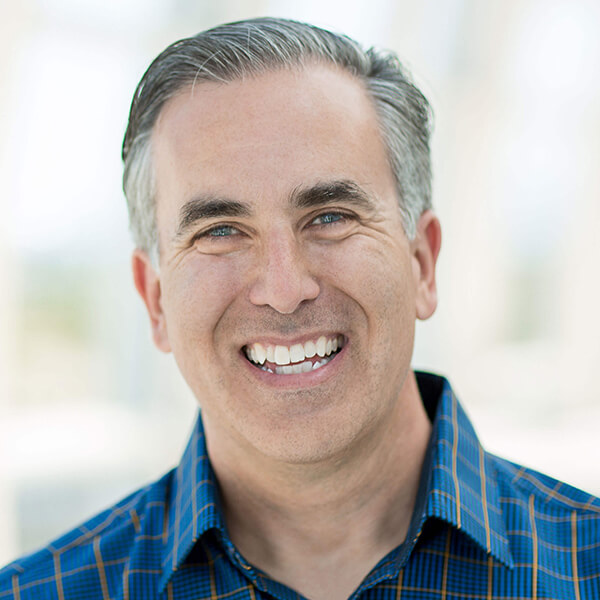 Curious about Web3, but don't know where to start or who to trust?

Introducing Web3 for Beginners, a course taught by Michael Stelzner, the founder of Social Media Examiner.

Learn the basics of Web3 and apply it to your business with this FREE comprehensive course.
CLICK HERE TO GET FREE ACCESS
#2: Prioritize Product-Tagged Instagram Video Content to Improve Product Discoverability
The benefits of using video on Instagram are huge. The movement of a video (and the audio if users have the sound unmuted) stops people from scrolling in the feed.
In a video, you can share how your product is made, used, and loved by customers. For example:
Create how-to videos for your audience to learn from.
Take viewers behind the scenes in the product journey to show off the unique attributes of your product.
Show how your products can be used and the benefits of using them.
Answer your most frequently asked questions (FAQs) about your products.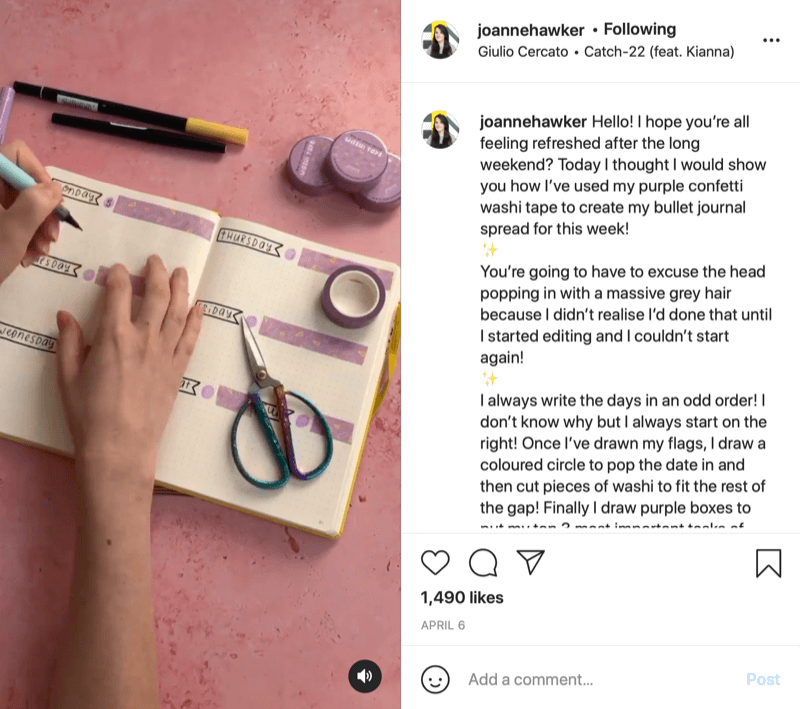 You want to use a variety of video types in your content plan for Stories, Reels, IGTV, and feed posts so your audience can consume the content types they prefer.
Reels
Instagram Reels is the latest placement to allow products to be tagged for discovery. By using product tags in Reels, your products can be discovered in the Reels feed, hashtag feeds, and Explore feed. Include a caption with a call to action (CTA) and use relevant hashtags to increase discoverability of your reels.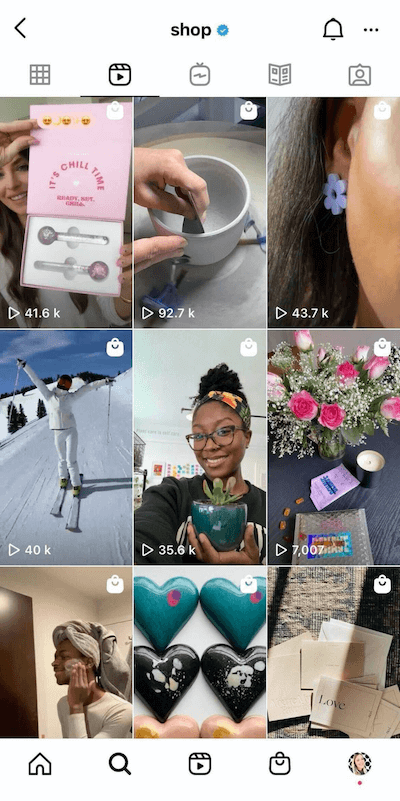 Any reels you post will show up in the Reels feed on your profile. You can also post your reels to your grid so your products will show on your main profile page, as well as share reels to Stories to reach more of your audience.
When creating reels, take inspiration from content that's currently trending and put your own spin on it. If you want to be ahead of other Reels creators, check out TikTok for inspiration. Trends that you see on Reels often originate on TikTok.
Instagram Stories
According to Instagram research, 58% percent of people surveyed said they've become more interested in a brand or product after seeing it in Stories. This makes Stories a great place to share products and add tags to drive traffic to your Instagram shop. If you have the Swipe-Up feature, Instagram recommends adding a swipe up to the product page.
An Instagram story highlight featuring your products can also be a great way for new visitors to your profile to learn more about your products. You can also direct people to your highlights from your live stories for more information.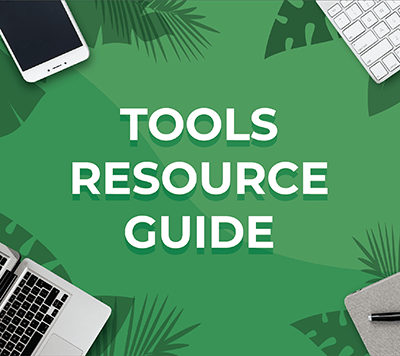 Looking for something to make your life easier?
Discover the tools we recommend to drive engagement, save you time, and boost sales across your entire marketing funnel or business.
Whether you need help planning content, organizing social posts, or developing your strategy, you'll find something for every situation.
FIND YOUR NEXT FAVORITE TOOL
You can turn on automatic highlights in your story settings to have all of your tagged stories added to your shop highlights page and your product pages.
IGTV
If you've been holding off on using IGTV, you may want to reconsider. IGTV takes up 4x more real estate in the Explore feed than feed posts and 2x more than Reels, improving visibility for your brand and products.
#3: Curate Product-Tagged Content Into Instagram Guides
Instagram guides are a kind of virtual catalog or magazine inside of the Instagram platform. This feature allows you to curate a collection of posts or product listings from your business or other public accounts. Each guide includes a cover image, title, and short introduction, and each post within the guide can include a description.
Here are three types of guides that product-based businesses should consider creating.
Gift guides: Collate a gift guide for key gifting dates such as Christmas, Valentine's Day, or Mother's Day. Feature your products, as well as products from others that your audience may like. When you feature other businesses' products, you could potentially reach their audiences too if they choose to share your guide.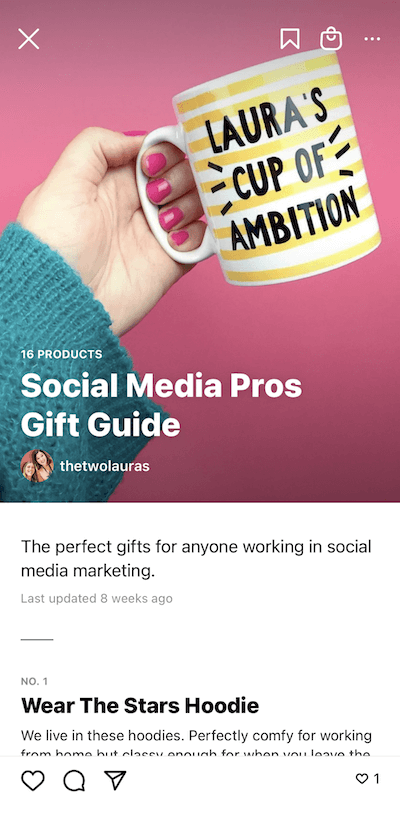 Topical Roundups: Grouping complementary products in a guide can help readers make buying decisions. For example, if you're a fashion brand, you could create a "What to Wear to a Summer Wedding" guide featuring dresses, shoes, jewelry, and beauty products. And a few months later, feature other products in a "What to Wear to a Winter Wedding" guide.
FAQs: Your content strategy should answer the most frequently asked questions from your audience so they can more easily make buying decisions. You can then group all of that content together into an Instagram guide for easy access.
#4: Remind People to Save Products to Their Instagram Wishlist
Instagram users can discover products by visiting business profiles and by seeing posts with product tags in their feed, Stories, Reels, Explore, and IGTV. In the U.S., marketers can also tag products during Instagram Live broadcasts.
When users discover products they like, they can save tagged products into a shopping collection, which Instagram has strategically named "Wishlist." This means they can easily come back and complete their purchase at a later date, and they'll be reminded of the product every time they visit their wishlist, which is particularly useful for products with a longer consideration period.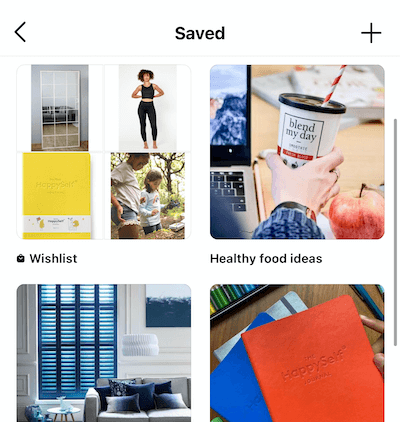 Pro Tip: Always include a verbal or text-based CTA for users to save your product to a wishlist.
#5: Track the Impact of Your Instagram Product Tagging
Do product tags reduce engagement? In a nutshell, yes—but not in the way you think.
When a user comes across a post on Instagram, they have a few options when they stop scrolling. They can tap the Like button, leave a comment, save or share the post, and of course, do nothing. And when that post includes a product tag, they can also click through to the shop.
Most users will choose only one of those engagement actions. And for product-based businesses that use shops, a click is a far more valuable action than a like or comment.
So yes, your typical engagement may drop and you may see fewer likes or comments, but if your clicks are increasing, that isn't something to be worried about.
Here's how to find out if your product tagging strategy is working for you.
By using Facebook's Commerce Manager, you can access useful insights about your Instagram shop. The Overview provides a general outline of your key stats including your top-performing products.
The Discovery page collates data from both your Instagram and Facebook shops. It provides detailed information about where your Instagram shop has been discovered. These valuable insights can inform your ongoing content strategy.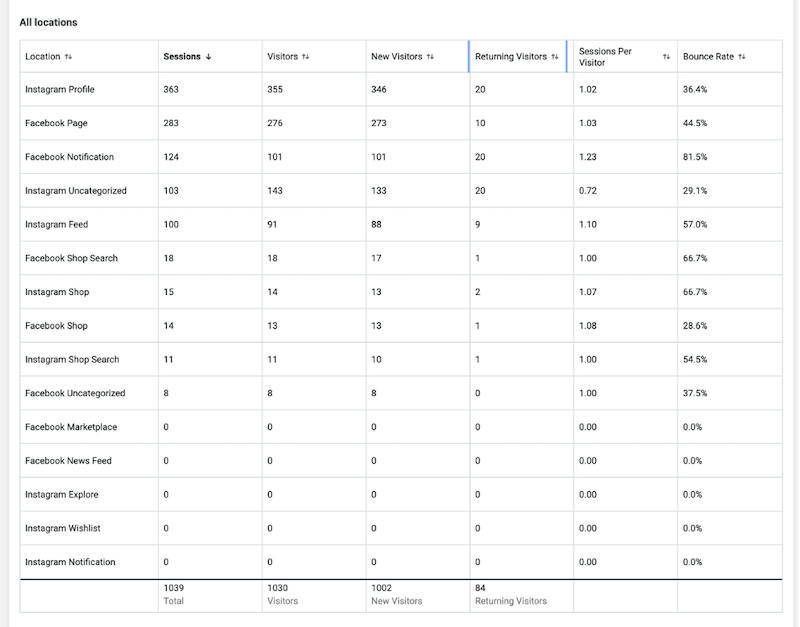 You can also learn a lot about your Instagram shop audience on the Audience page including their gender, location, and language.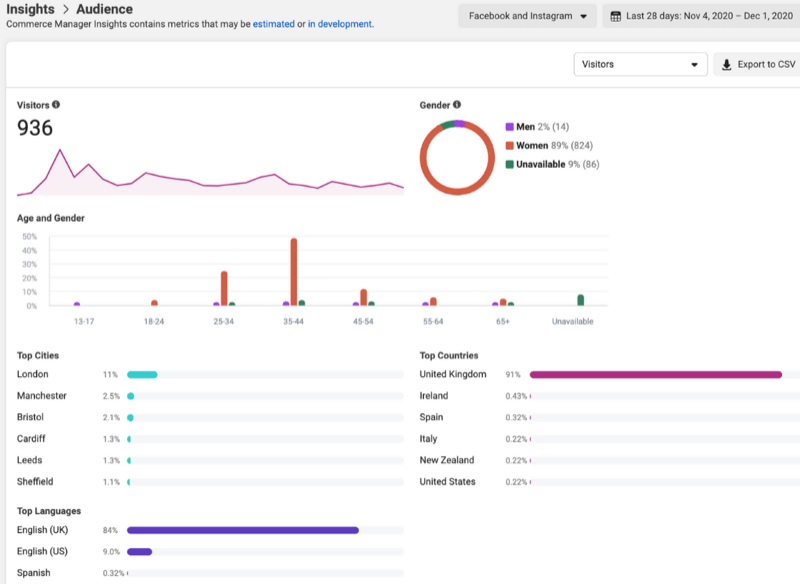 You can monitor your shop traffic and sales (using your Facebook pixel data) on the Performance page.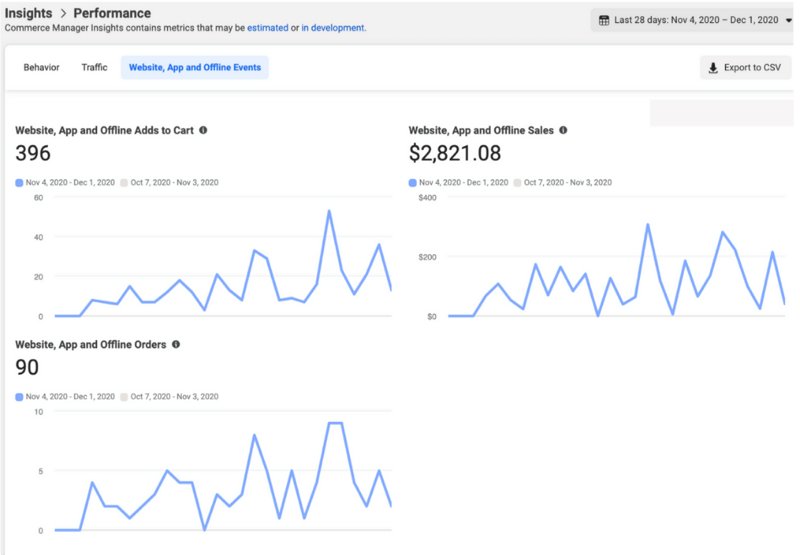 By looking at the data in Commerce Manager, you can see if a drop in likes and comments in your Instagram insights is accompanied by an increase in your Instagram shop's performance.
Conclusion
Instagram describes shops as a way for users to "See, Tap, Shop" and gives consumers the opportunity to discover products in their feed, Stories, Reels, and Explore.
By tapping on the product tag, customers can quickly discover more about the product, peruse the collections, and seamlessly purchase a product either in-app (U.S. only) or via their eCommerce store. Instagram shops are designed to make the shopping experience simple and painless.
Get More Instagram Marketing Advice:
Get Your FREE Course: Web3 for Beginners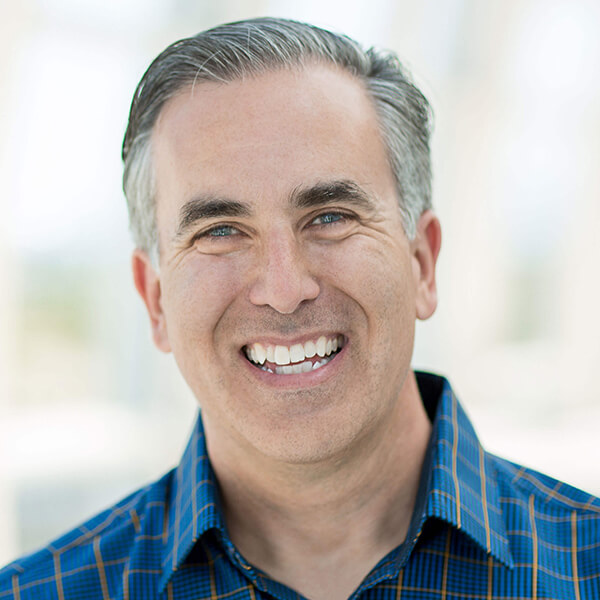 Curious about Web3, but don't know where to start or who to trust?

Introducing Web3 for Beginners, a course taught by Michael Stelzner, the founder of Social Media Examiner.

Learn the basics of Web3 and apply it to your business with this FREE comprehensive course.
CLICK HERE TO GET FREE ACCESS