Essential LinkedIn Marketing Resources: A Complete Guide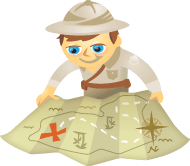 Do you want to learn how to present yourself and your business on LinkedIn?
Are you looking for a resource to guide your LinkedIn marketing efforts?
Whether you're using LinkedIn as an individual or as a brand, here you'll find expert articles to help you develop a LinkedIn marketing plan and find prospects and leads.
Each of these articles will help you understand and master a specific part of the LinkedIn networking platform.
Create a Presence for Yourself
How to Enhance Your LinkedIn Profile With Professional Portfolio: Find out how to add images and embed video and SlideShare presentations to your LinkedIn profile so you can highlight achievements and awards, provide social proof and make links to articles more visually interesting.
How to Use the New LinkedIn Header Image for Profiles: Have you noticed the new images at the top of LinkedIn profiles? This article explores the new LinkedIn header image and shows how others are using theirs.
How to Improve the Visibility of Your LinkedIn Profile: With a few tweaks, you can improve the chances of the right people finding your LinkedIn public profile. This article shows how to create visibility for your LinkedIn public profile.
3 Business Reasons to Upgrade to LinkedIn Premium: Discover how the additional features of LinkedIn Premium let you significantly narrow prospect or contact searches, see who's viewed your profile from where, find the keywords used to find you and send private messages directly to people you want to connect with.
Network Effectively
How to Use the LinkedIn Relationship Tab to Improve Your Networking: By using the Relationship tab, you can build on the connections you need to convert more prospects, close more deals and grow your business network. This article shows how to use the LinkedIn Relationship tab to manage your connections and grow your business.
6 Ways to Grow Your LinkedIn Connections: Explore best-practice and etiquette tips that will help you avoid common networking mistakes on LinkedIn.
How to Build a Powerful Network Using LinkedIn: How much do you use your current LinkedIn network? This article explains how to build a smart LinkedIn network.
How to Use the LinkedIn Contacts Feature: Find out how to sync your external contacts and calendars with LinkedIn, curate contact information and relationship details, use reminder alerts and share your calendar to manage your professional network more efficiently.
Create a Presence for Your Business
How to Create a LinkedIn Company Page to Promote Your Business: LinkedIn company pages help build brand awareness by providing a channel to promote your products and services to customers and prospects. This article shows how to create a LinkedIn company page to promote your business.
5 Tips for Optimizing Your LinkedIn Company Page: Discover how to add a banner image, display career opportunities and products on your Home tab, promote user product recommendations and use Featured and Targeted updates to achieve greater visibility for your company.
4 Tips for Creating Your LinkedIn Company Page: Explore best practices for maximizing your Overview tab, creating interesting updates, requesting product recommendations from customers and using LinkedIn ads.
How to Use LinkedIn Sponsored Updates: Create, target and measure a sponsored update campaign in six steps.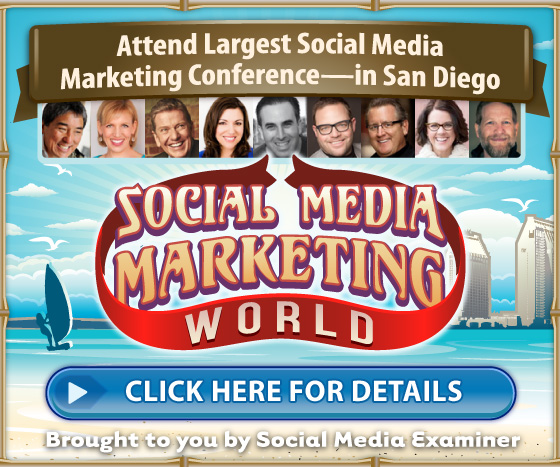 Create a LinkedIn Group
5 Tips for Effectively Managing a LinkedIn Group: Explore tips and tactics for naming and describing your group, creating a group policy, screening new members and discussion posts, using the Announcements feature and leading your LinkedIn group.
How to Build a Thriving LinkedIn Group: Find out how to choose a category, write a description and determine membership for your group, and then manage and promote it to build your membership.
How to Network Using LinkedIn Groups: Uncover five steps to help you find, evaluate, join and participate in the right LinkedIn groups.
Improve Your LinkedIn Marketing
How to Build a LinkedIn Marketing Plan That Delivers Ongoing Results: Complete a robust company page, launch a group, create an internal thought-leadership program, leverage paid ads and sponsored updates, and then monitor, track and adjust your LinkedIn marketing efforts.
6 Tips for Finding Prospects on LinkedIn: Discover tips on how to make your profile easy to find, create strategic alliances with others, use Advanced Search to identify targets, craft connection invitations and build relationships that generate leads from your LinkedIn presence.
6 Ways to Attract More LinkedIn Leads: Does LinkedIn bring you a steady stream of prospects? This article shares ways to attract LinkedIn leads and show how you can contribute to their success.
LinkedIn Prospecting: How to Find Your Next Customer on LinkedIn: Listen to a discussion of the apps, best practices and etiquette for finding prospects on LinkedIn.

How to Benefit from the LinkedIn Publishing Platform: Use the LinkedIn Publishing Platform to create, publish and showcase your blog's high-quality content to your professional network and build your influence.
How to Use the LinkedIn Data Export Tool to Improve Your Marketing: Do you want to analyze your past interactions on LinkedIn? This article shares how you can use info from the LinkedIn data export tool.
Use Third-Party Tools
How to Streamline LinkedIn Sharing with Oktopost: Do you want a quick, easy way to share content to LinkedIn groups? This shows the basic ins and outs of using Oktopost for LinkedIn sharing.
How To Improve Your LinkedIn Productivity With Third-Party Apps: Do you use LinkedIn to connect with business prospects and connections? This article shares two third-party apps to improve your LinkedIn communication.
Use Paid Updates
How to Target Ads on Twitter and LinkedIn: Do you find it difficult to generate organic leads with Twitter and LinkedIn? This article shows six options to target ads on Twitter and LinkedIn.
To find more tips, tactics and strategies, view a complete library of LinkedIn articles.
What do you think? What articles have helped you develop a LinkedIn marketing plan and find prospects and leads? Please leave your thoughts and comments below.
Lisa D. Jenkins is Managing Editor at Social Media Examiner. Her expertise in social media comes from years of servicing destination organizations and businesses in the travel and tourism industry. Other posts by Lisa D. Jenkins »