Want to turn more Instagram followers into customers? Have you considered combining Reels and Stories to attract and convert?
In this article, you'll discover a strategy to sell with Instagram Reels and Stories.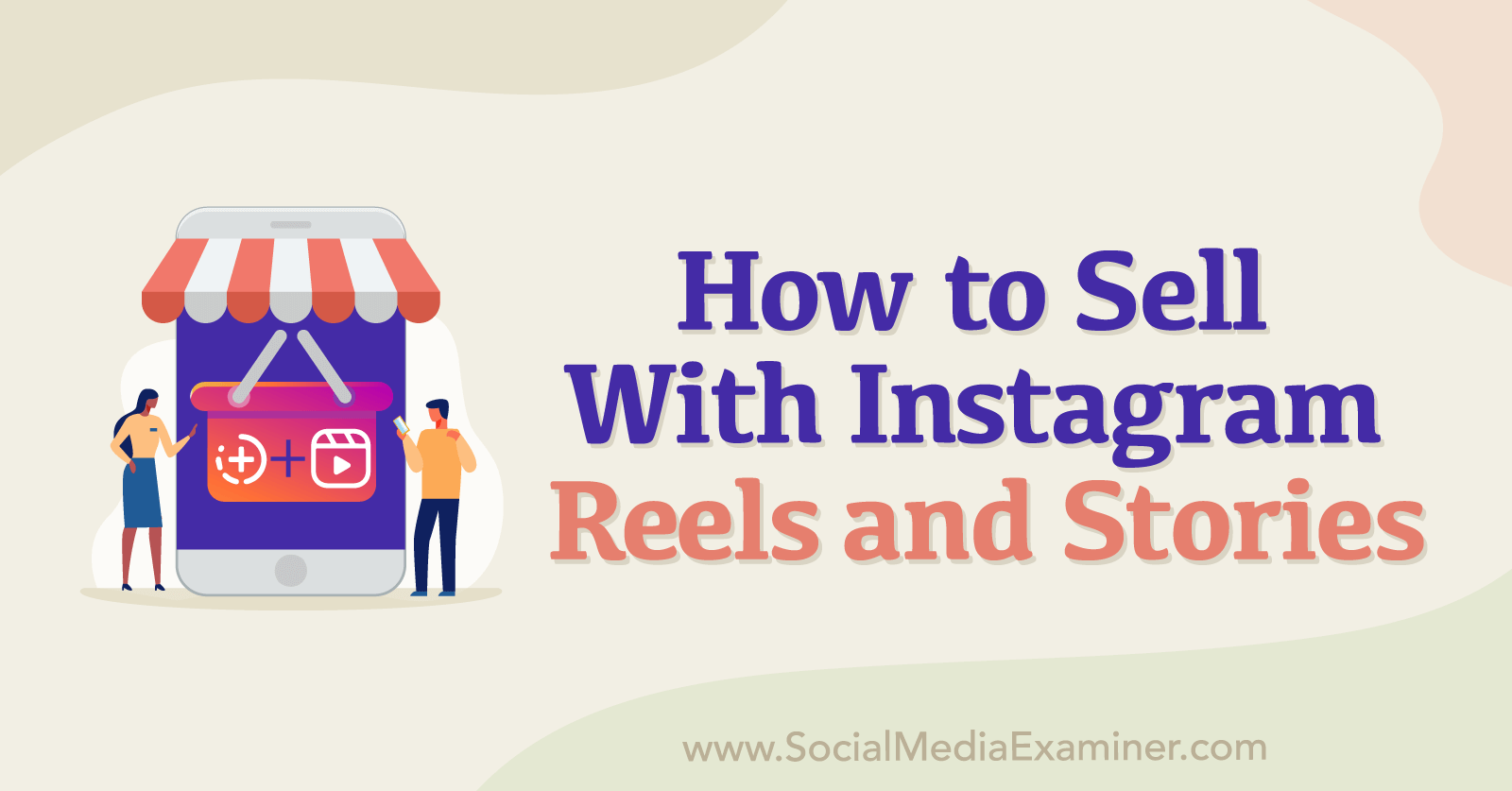 Why Shorter-Form Video Like Instagram Reels and Stories Matters
Let's address the obvious first question: Why do shorter-form videos like Instagram Reels and Instagram Stories matter in marketing today? Probably one of the most important factors is that Instagram is pushing Reels. Instagram reels are heavily favored by the algorithm, which means they're getting more exposure than any other feature on Instagram right now.
And it's not just Instagram. TikTok built its entire platform on short videos. Nearly every other social network now has at least some form of short video—LinkedIn Stories, Pinterest Idea Pins, and Facebook Stories. And just like Instagram, these other platforms are pushing this new content out more.
One of the advantages of having so many platforms focusing on short videos at the same time is that it's easier to repurpose our videos.
In the past, brands and marketers have had to be strategic about making content appear more native to each platform when they wanted to cross-post. This involved creating different-sized graphics, sometimes rewording copy or captions, and spending time on each post. Every platform's stories are all at the same size, meaning that once you create your video, it'll appear native to any platform.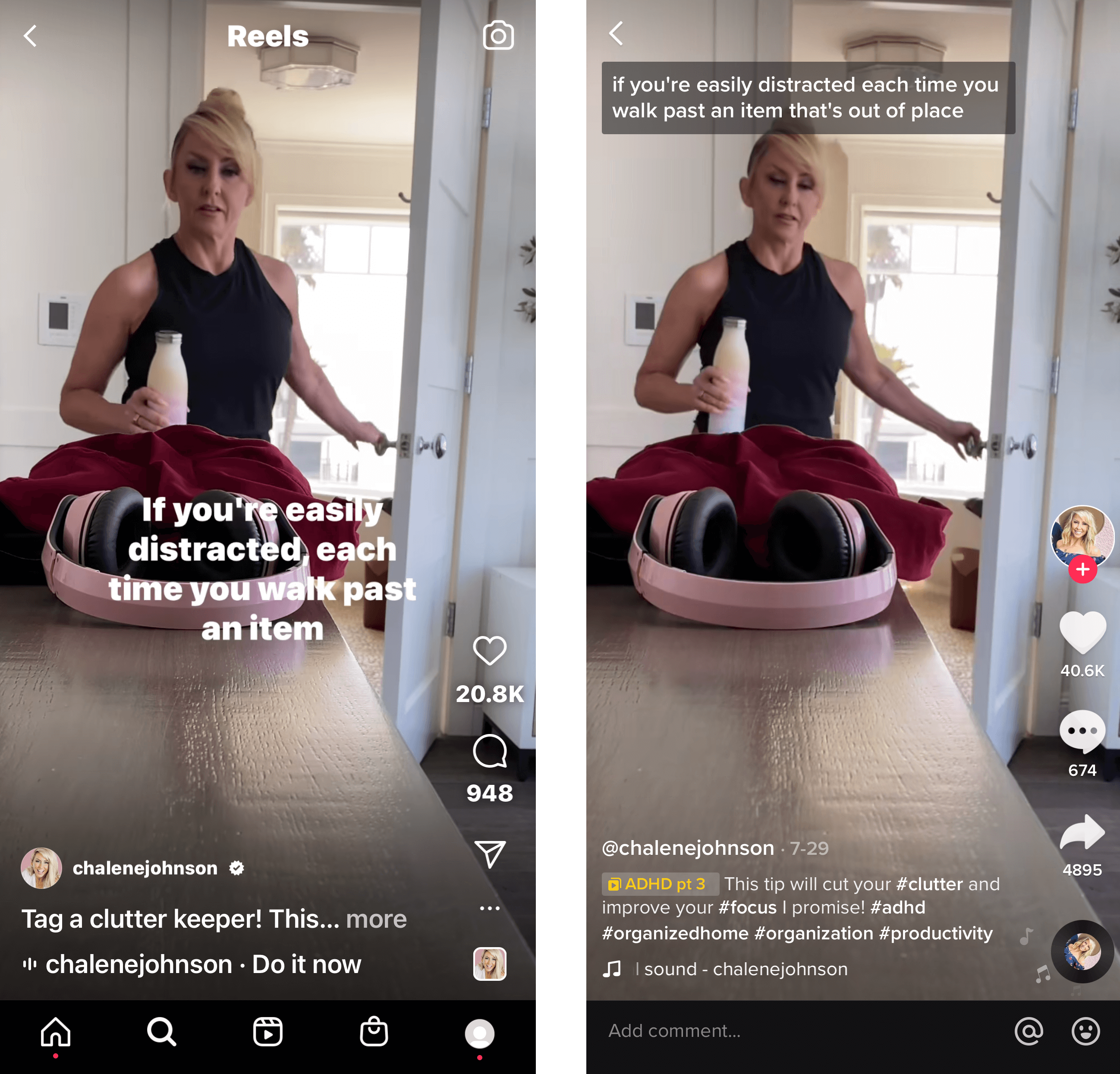 A lot of this new focus on shorter videos is because people's attention spans are shorter. There's more content vying for our attention every day and we have less time to consume it. We want to look, take things in, and glean the message as quickly as possible. And if that message can be conveyed in an entertaining and interesting way, that's all the better.
It's also worth noting that Instagram made the announcement it will no longer be a photography site, which is how it got its start. So while Instagram burst onto the scene as a photo sharing site, we know that this is not its future. Couple that with a push toward Instagram Reels and Instagram Stories, it's much more likely that Instagram will be a video sharing site.
Reels and Stories both offer a full-screen, immersive view. This view is much more personable and allows your brand to be more approachable than your typical produced video. Part of this is because the full-screen vertical video more closely represents a conversational view, one you might associate with a FaceTime call or video chat. It brings you closer to your audience.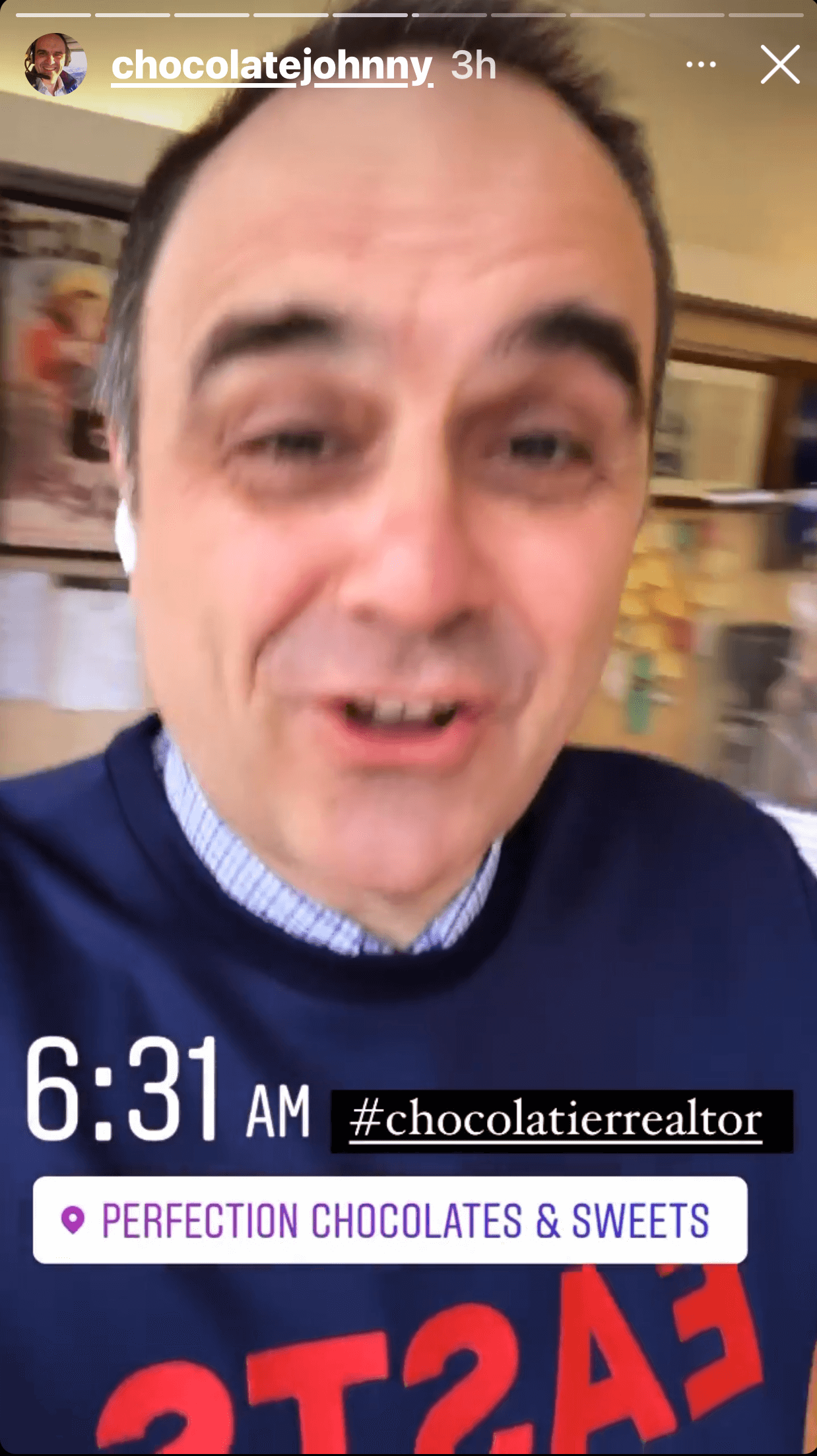 And finally, short videos are easier to make than longer, more produced videos. They require less time and a lot of times businesses don't even have to try to think of something original or innovative to say. In fact, with a lot of short videos, the aim is to hop on a trend. Look for a popular trend and then adapt it to your feed. You don't have to create something completely unique or original; and in fact, it can even be a benefit not to.
Here's how you can start using Instagram Reels along with Instagram Stories to build your audience and your sales on Instagram.
#1: Use Instagram Stories and Instagram Reels to Turn Viewers Into Followers
At first glance, Instagram Reels and Instagram Stories might feel very similar. Both are short content; generally animated or recorded as a video; and can include stickers, text, and music. So other than their placement, what's the biggest difference?
Exposure.
Instagram reels are discoverable through hashtags and the Explore feed. Instagram Stories, on the other hand, are typically shown only to your existing network. There's no way to explore and discover stories the same way you can with Instagram reels.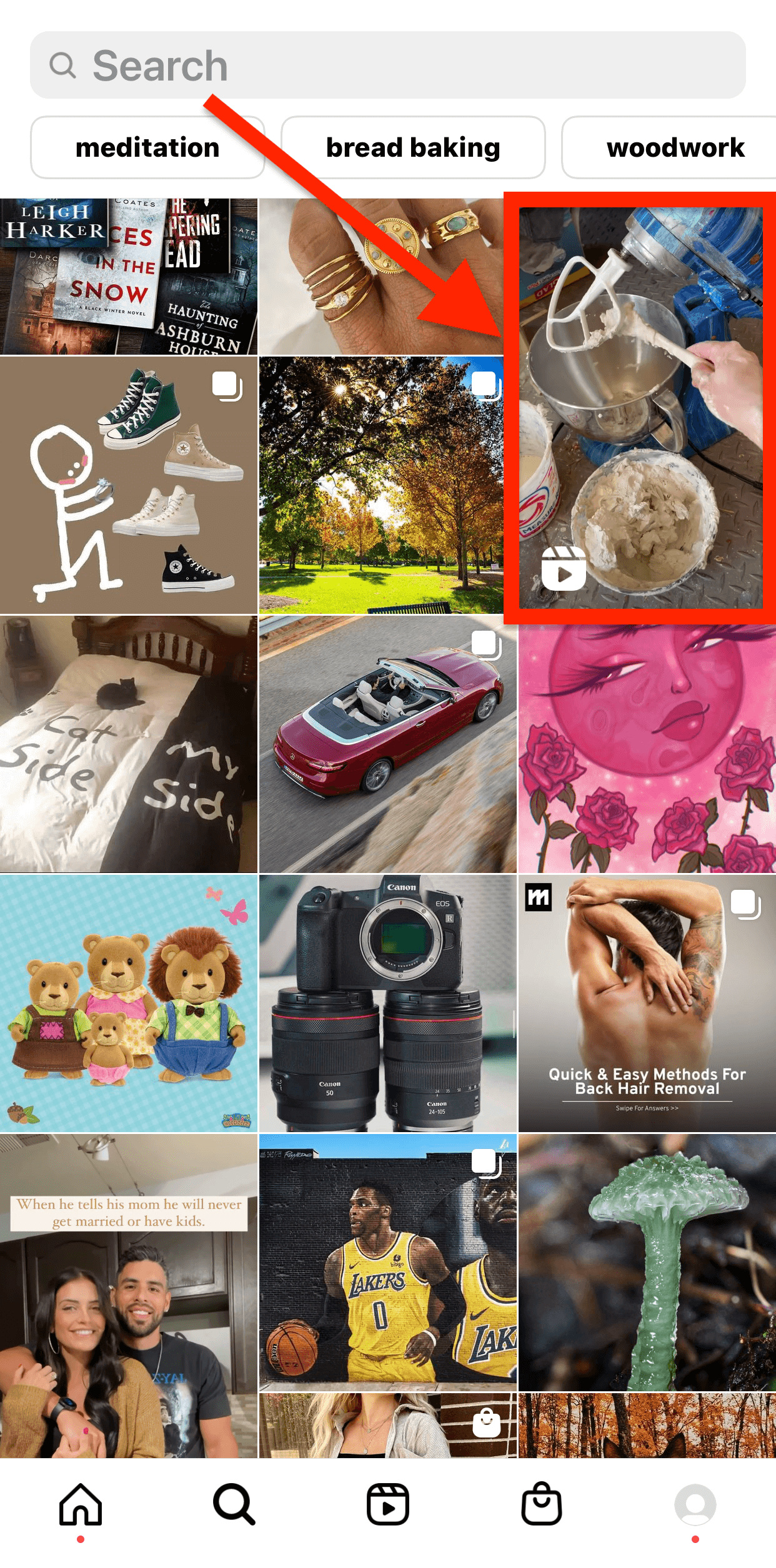 This means that Instagram Reels is what will grow your audience. Posting relevant content and using relevant hashtags will help you get in front of your audience.
Then once your reels draw them in, Instagram Stories is the ideal spot to nurture your audience.
To get these two working together, your Instagram reels should create curiosity and get people over to your profile. You can also add a call to action (CTA) to your caption encouraging people to go watch your story for more information or an extended take on your reel.
Once people are following you, you can keep your Instagram story top of mind by posting regularly and frequently. The more often you can post in a day, the better.
Can This Strategy Work With an Existing Instagram Account?
A common question whenever we're discussing a change in content strategy such as niching down or posting more lifestyle content is, "Should I start my Instagram account all over again before implementing this new strategy?"
The short answer is no.
If you've already got a good following for your brand or business, and your plan is to start narrowing your content down into a niche to better serve your audience and grow, your audience will start to filter itself out. The people who followed you for those posts that weren't relevant to your business will simply unfollow you. And at that point, because they were never really interested in your business anyway, you won't have lost anything except a vanity metric.
Meanwhile, the solutions you give and the value you offer through your niche content will attract more followers who are looking for the solutions you're offering and are potentially closer to buying.
#2: Create Instagram Reels to Attract Your Target Audience
The natural order of things on Instagram is that someone will be on their Explore feed or home feed and see a piece of content that catches their eye. Right now, more than likely, that content is going to be a reel. If they interact with that content and find value in it, they'll tap through to learn more about the person who posted it. This is how people are drawn to your Instagram profile.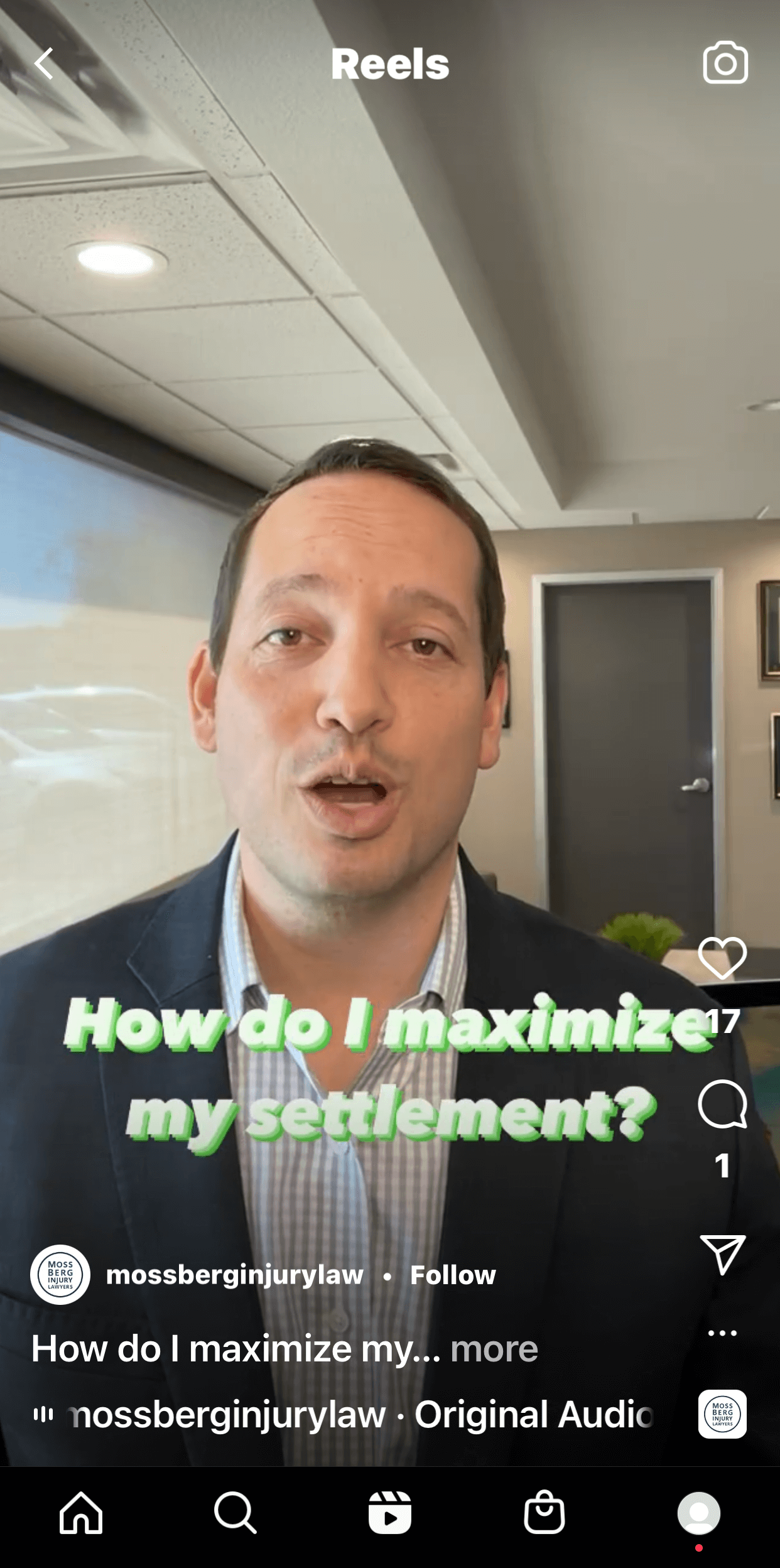 This also is where consistency is going to be very important.
The content on your feed should all relate back to your business or niche. There are some exceptions, especially for larger accounts. But for smaller accounts, it's important to build your audience with your niche first, and then once you have a large audience, you can start branching out.
This is very important, going back to the idea that people are more discerning over who they follow. If you put out a reel about an at-home workout, and someone follows that video back to your profile and checks out the rest of your content, they're probably not going to follow you if that was your one and only video about an at-home workout—especially if they're interested in at-home workouts.
If, on the other hand, you post a video about an at-home workout and someone taps on that video back to your profile where they see several more videos centered around at-home workouts, tips for working out at home, and related messaging, they're much more likely to follow you. And not only that, but they're much more likely to go back to your page over and over again.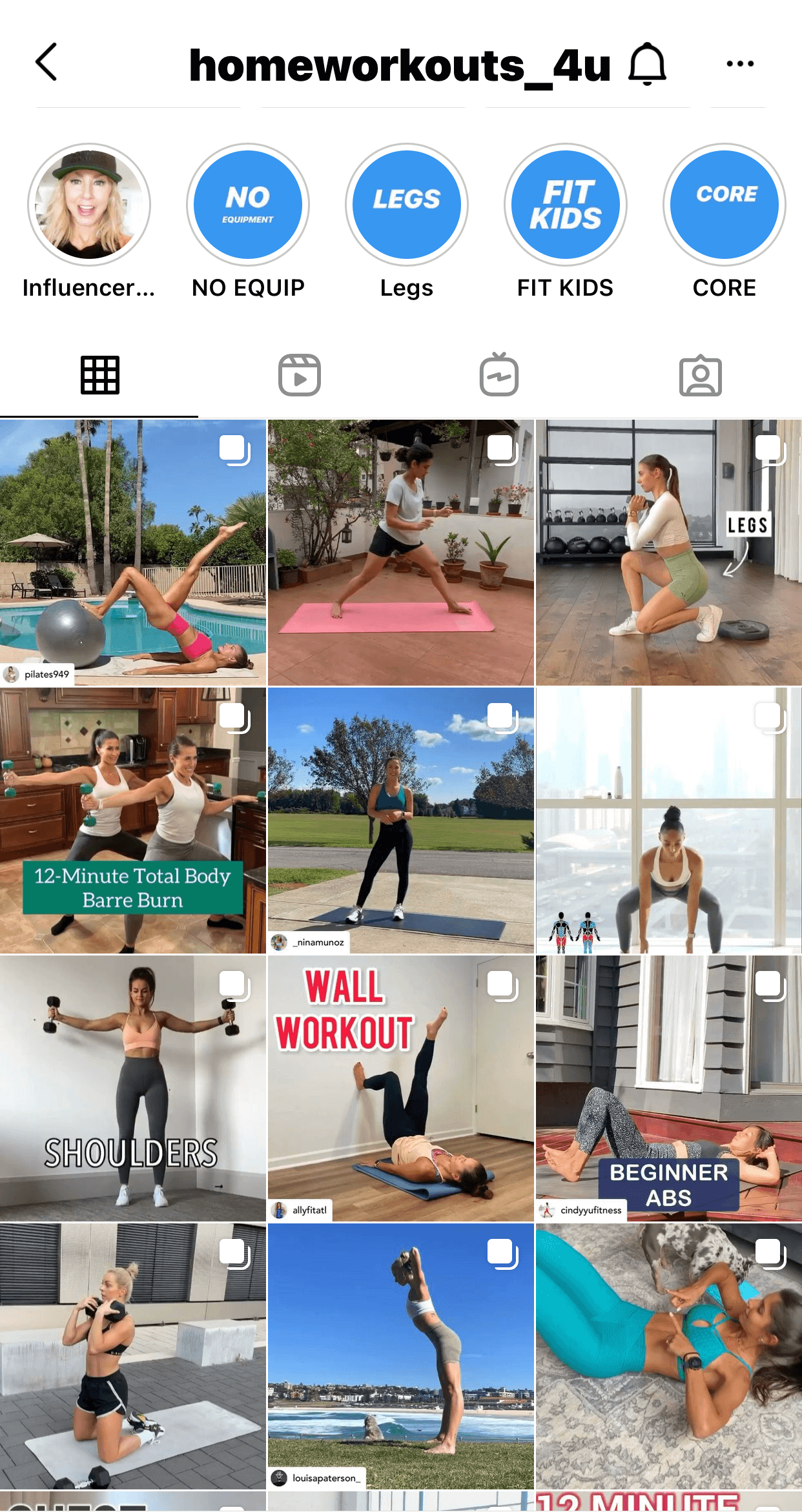 It's also important that your bio accurately describes what someone is going to get out of following you—who you serve and how you serve them. Even if your content is all on-brand, people still need to see what they're going to get out of following you.
Adapt Trends to Your Niche
When it comes to Instagram Reels or even TikTok, trends tend to lead the way. In fact, if you keep an eye on what's happening on TikTok, you can sometimes hit a trend on Instagram before it starts to take off there.
However, you want to avoid just hopping on every trend. Rather than finding a trend and asking whether you can use that trend, you should be asking whether you can relate that trend back to your own niche and put your own spin on it. This will still allow you to catch attention from a trend but you don't risk attracting the wrong people to your Instagram.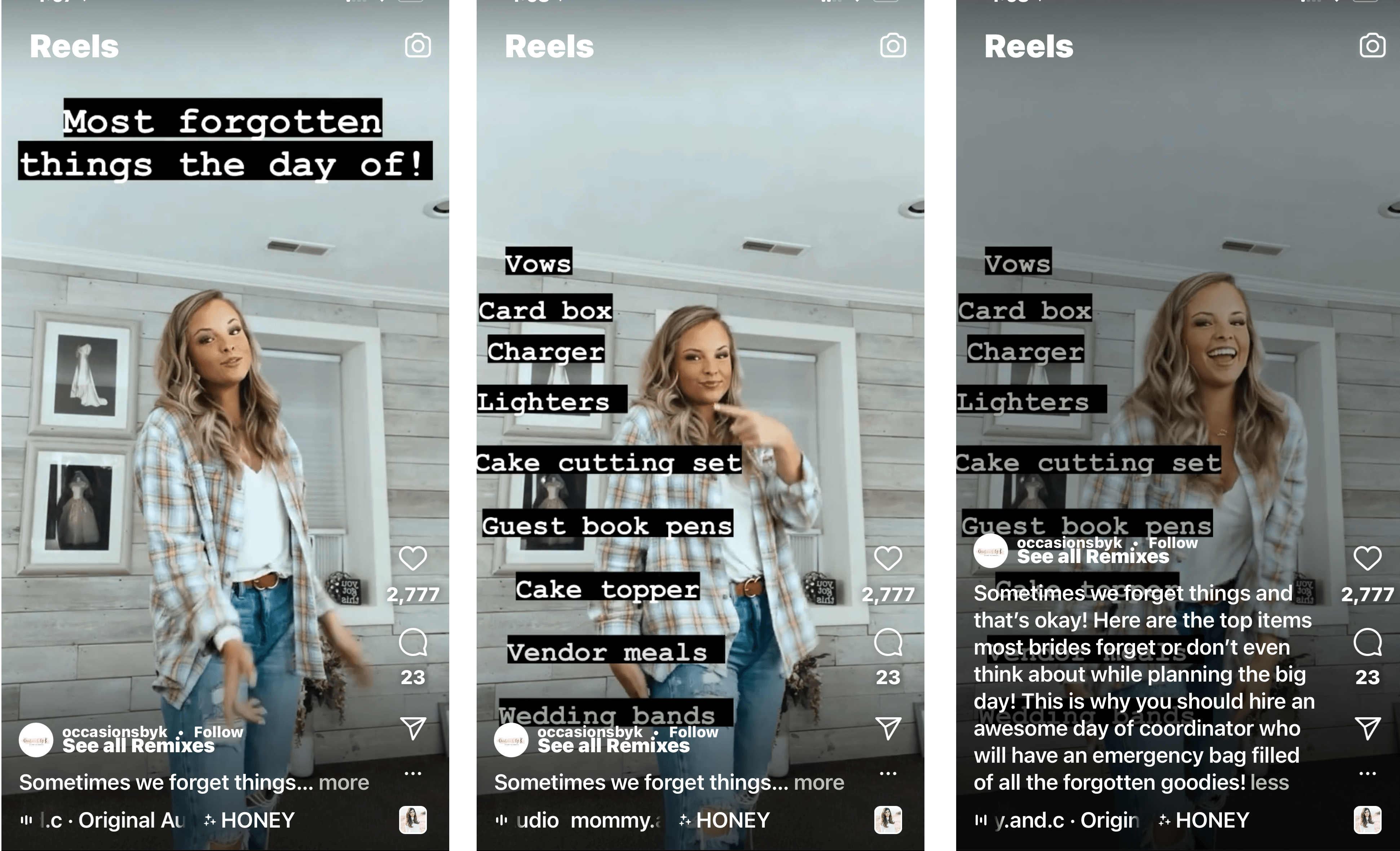 For example, if you find a dance that's trending and you decide to hop on the trend, if that dance video goes viral for you, it could attract a lot of new followers to your Instagram account. However, if that dance video doesn't relate back to your niche, industry, or business in any way, then all of those new followers will quickly lose interest in the rest of your content. They were only there for that one trend video.
A few years ago, as people were finding others to follow on Instagram, those sorts of behind-the-scenes looks at their lives were important. We wanted to see a piece of someone's world, their view, we were interested in their day, the food they ate. That's not the case anymore. People have less time to spend on social media, and what's more, they want to spend less time on social media.
They're becoming more discerning over who they follow, which means they're following brands that serve their purpose. They're no longer going to follow just anybody. They're going to curate their own Explore feed by choosing to follow particular people and brands.
Therefore, you should be creating Instagram Reels content that relates back to your business and niche every time. If you need to create original content to do this, that's great. If you can't or don't have time for all-original content, then adapt a trend as a new way to deliver the same message to help grow your audience.
#3: Nurture Your Audience With Instagram Stories
So as we said, you're going to use Instagram Reels as your introduction to a new audience. In most cases, people who've never heard of you before will find you through your Instagram reel. Given the right content and caption, you'll use your reel to invite these people to view your Instagram story.
But that doesn't mean you have to create new ideas or even new stories every time. You can curate stories that you think your audience will find valuable by sharing someone else's story into your story.
You want to post valuable content—the kind that your audience won't want to miss out on. People tend to check into Instagram several times a day, so by creating content they don't want to miss out on, you increase the likelihood they'll check out your stories every time they log in to check Instagram.
And because Stories is where you're nurturing that relationship with your audience, that's where you've earned the right to sell to them from, and therefore that's where you're going to get your sales from.
Inside your Instagram stories, you can start posting interactive content that'll help filter and qualify your audience.
For example, you can post a poll in which your audience can self-identify with a struggle you're offering a solution to. The people who would answer no to that struggle might skip through the rest of your story or go back to their feed, and the people who say yes will tap into the next story to see what else you have to say about it.
And it doesn't have to be a poll, it can also be a fun fact or a question sticker in which you ask people a question related to your niche and then later post the answers to that question along with your responses.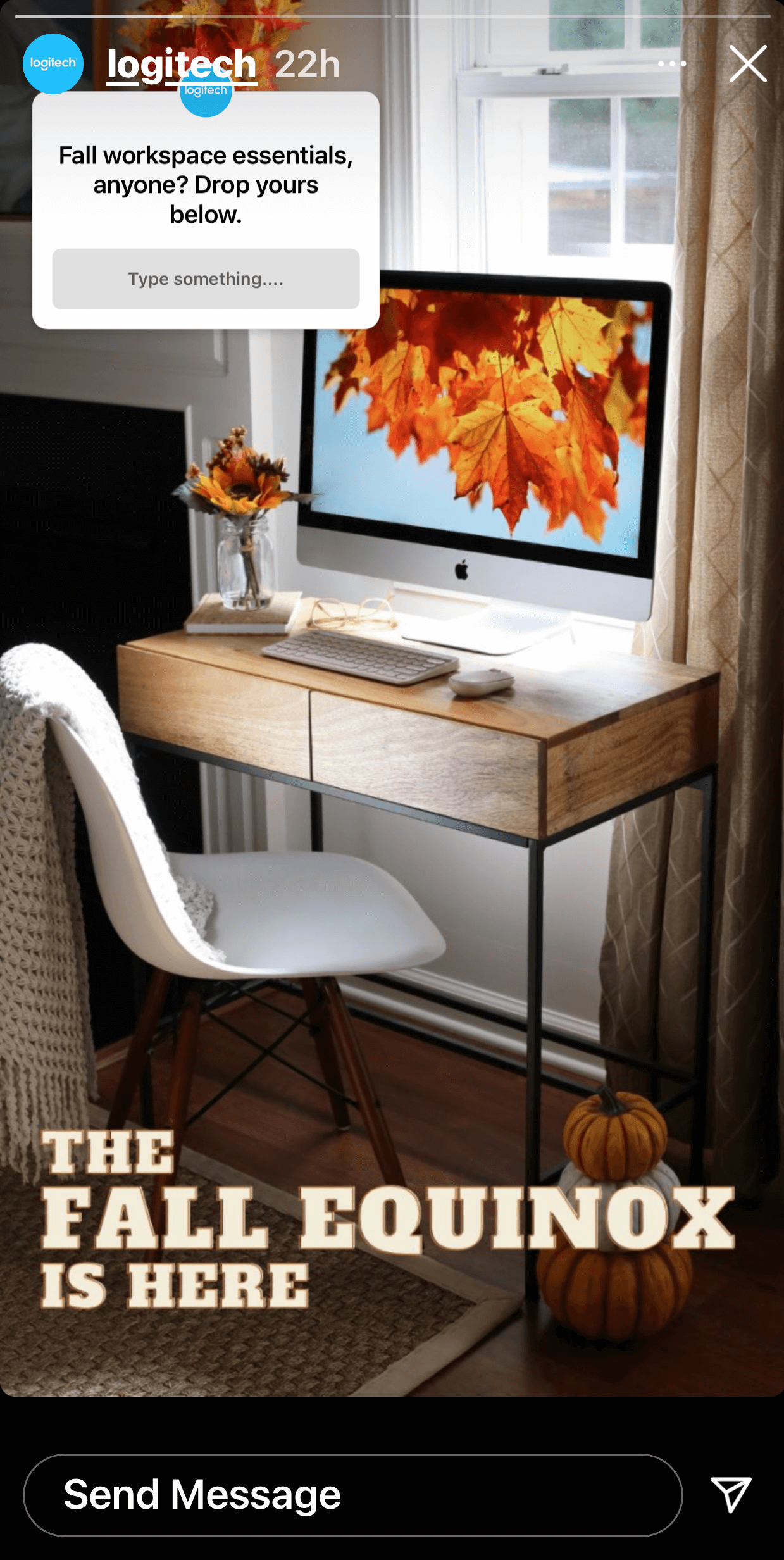 This is also a great way to filter for a future correspondence, as you can go back through those answers to send links and more information to those interested.
Other Notes From This Episode
Episode sponsored by ActiveCampaign. Start your FREE 14-day trial by visiting ActiveCampaign.com/sme to automate your end-to-end customer experience.
Go to instaclubhub.com or send Chalene #instaclubhub to her Instagram DM to see the ManyChat automated process live and in action.
Learn more about Social Media Marketing World 2022 at SocialMediaMarketingWorld.info.
Connect with Michael Stelzner at @Stelzner on Instagram.
Watch exclusive content and original videos from Social Media Examiner on YouTube.
Tune into our weekly Social Media Marketing Talk Show. Watch live on Fridays at noon Pacific on YouTube. Listen to the replay on Apple Podcasts or Google Podcasts.