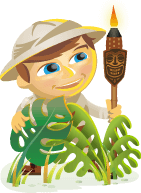 Want to be prepared for problems in your business?
Wondering how to plan a public response to any issue?
To explore when and how businesses should respond publicly to a crisis, I interview Gini Dietrich.
More About This Show
The Social Media Marketing podcast is an on-demand talk radio show from Social Media Examiner. It's designed to help busy marketers, business owners, and creators discover what works with social media marketing.
In this episode, I interview Gini Dietrich, a crisis management professional. She's the founder and CEO of Spin Sucks, a site that helps businesses thrive with their public online communications. She also hosts the brand-new Spin Sucks podcast.
Gini explains how to handle a range of problems from online trolls to crises that threaten your reputation or revenue.
You'll also find tips for preparing company leaders to speak transparently to the public and handling a crisis quickly and effectively.
Share your feedback, read the show notes, and get the links mentioned in this episode below.
Listen Now
Listen now: Play in new window | Download
Subscribe: Apple Podcasts | Android | Google Play | Stitcher | TuneIn | RSS