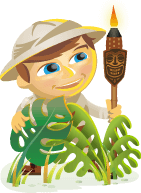 Do you use Google+ for business?
Are you wondering how to promote your content on Google+?
To learn about Google+ tactics that are available to marketers, I interview Lynette Young for this episode of the Social Media Marketing podcast.
More About This Show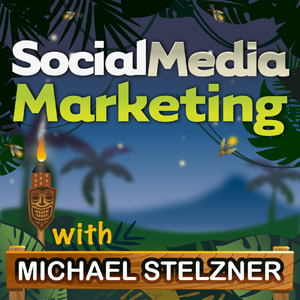 The Social Media Marketing podcast is a show from Social Media Examiner.
It's designed to help busy marketers and business owners discover what works with social media marketing.
The show format is on-demand talk radio (also known as podcasting).
In this episode, I interview Lynette Young, author of Google+ for Small Businesses. Her agency, Purple Stripe, helps businesses thrive with social media. Lynette is a Google+ marketing expert who has more than 1.5 million followers on Google+.
Lynette shares why she got hooked on Google+, and how businesses can use the tools available to succeed on the platform.
You'll discover how to get your content to show up in Google, and how Google+ users are different than Facebook users.
Share your feedback, read the show notes and get the links mentioned in this episode below!
Listen Now
Where to subscribe: Apple Podcasts | Google Podcasts | Spotify | YouTube Music | YouTube | Amazon Music | RSS
Here are some of the things you'll discover in this show:
Google+ Marketing Tactics
How did you get hooked on Google+?
Lynette explains how she is always on the lookout for the next piece of digital publishing software, whether it be blogs in the late 90s or Twitter in 2004/05. She likes to explore what's new and the new places people go online to talk and build communities.
So when the first private beta invites for Google+ started to go out, Lynette spent 4 hours on the platform. She fell in love with it straight away and has stuck with it ever since.

Lynette says that when she started on Google+, she had a little more confidence than with other platforms because it's Google. She soon figured out the set of tools available and what they could offer for her as a person and as a marketer.
Listen to the show to find out why Lynette feels that Google+ is very anti-Apple.
The business benefits of using Google+
Lynette looks at Google+ as the Internet and part of Google. Right now they have about 60 products and Google+ is just one piece of it all. It's a way for Google to link all their products together.
When you are in the Google ecosystem, it's where you live for search, email, videos, etc. Lynette sees Google+ as a platform that touches everything she does on the Internet.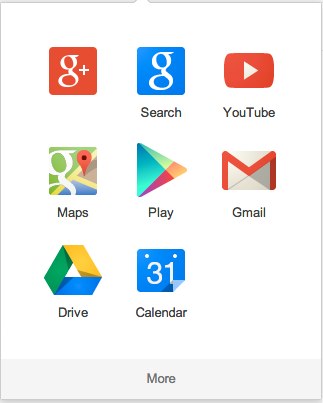 Since the platform launched, it's grown up in many ways and like it or not, Google owns quite a large chunk of the Internet. As marketers, we use a large number of their products in our everyday lives.
When you're signed into Google+, you receive alerts when you get new activity. This appears in the right-hand corner of your screen as a bell icon.

Lynette explains how it's not so much about the numbers you get, but what you do with them. So whenever you go to a Google property, you'll see these alerts. You'll hear why people are drawn into these numbers, even if they aren't on Google+.
Listen to the show to find out how Google attracts you into their ecosystem and tracks your activity.
What Facebook marketers need to know about Google+ users
Google+ is more of an interest-based network, whereas Facebook is the place where people connect with others they already know.
Lynette says that Google+ is more like Twitter or Reddit. Not in the form of how you can publish, but how the communities separate themselves and group together. As a marketer, this is what you want.
If you want to get your message out, you obviously want to gravitate toward people you know will meet your criteria and will hopefully want your product.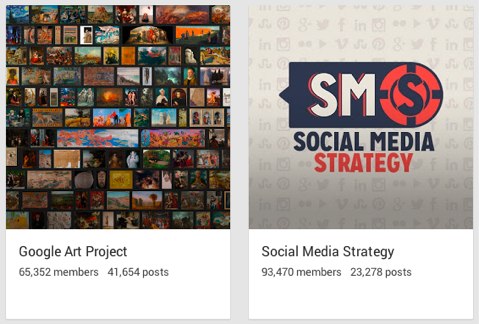 Lynette finds it a lot easier to reach these communities on Google+ than she does on Facebook.
You'll discover why published content on Google+ takes a different path than it does on Facebook, and why marketers need to pay attention to this.
On the surface, these two platforms appear to be similar for updates, but the mechanics are very different.
When it comes to the public finding content, the longer a piece of content exists, the longer it's in the index of Google, Google+ and some of the other products out there. So as people search for this content and interact with it, it will continue to show up near the top of search or conversations.
Listen to the show to hear how many visits a week Lynette gets to her website from a Google+ post she wrote nearly 3 years ago.
How to get your content to show up in search on Google+
In the beginning, Lynette was always hesitant to say search is the leading factor in why you should probably get involved. As search companies have come up to par, they've backed her on this.
The first thing that Lynette would recommend is to make sure that your house is in order. Make sure you know how Google authorship and Google Publisher work and how your data needs to be structured.

As a marketer, you need to understand how the platform works and research how to use Google Analytics, as this enables you to track everything you do.
Another way to get traction quickly in the Google+ ecosystem is to understand what other Google products you use or the ones that you would like to use. Remember that it's a tool that's available for whatever you're marketing or that you've already had success with.
You'll discover why Schema.org might be important to your web publishing efforts.
Google values great content. If you can't construct your content in a way that Google understands, it will pass you by for somebody else who can.
Lynette says that you should start with the basics, which include:
Make sure your website is solid.
Have a working understanding of Schema.org.
So when you post great content, people can find it quickly.
Listen to the show to learn about Google authorship and Google Publisher.
Can marketers post the exact same updates on Facebook and Google+ and expect similar results?
Lynette explains that once people like your page on Facebook, you have to fight to keep their attention. You need high-impact, quick hits and sensationalized content to grab their attention time and again.
It's very hard within Facebook to have content that is storyline-driven because your followers might not see your entire story. They only need to skip one piece and you totally miss the opportunity to lead them to the call to action at the end of the tunnel.
Whereas in Google+, you can totally build a story. It's much easier to build your narrative when each piece of content you put into the system will stay there forever, until you decide to take it down.
You'll find out the benefits you get when you use Google+ to build and grow a sustainable level of engagement compared to Facebook.
Lynette says that when you create content in Google+, you need to include a lot more of everything. Video, large images and GIFs all work great.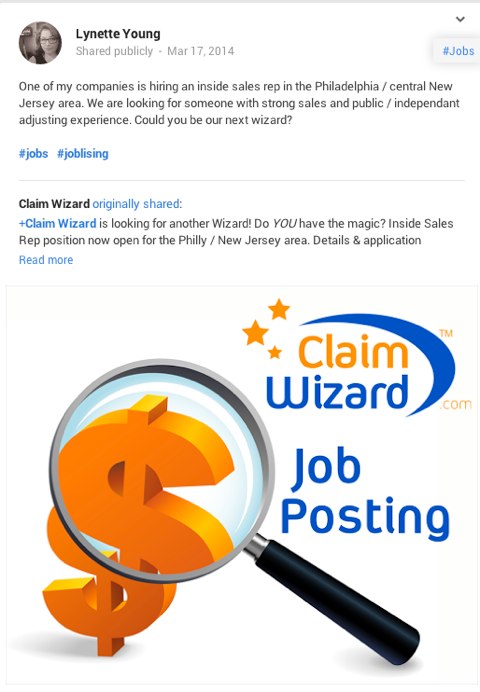 You should consider using media types different from those you would use on other platforms, because you can tell a story differently on the Google+ platform.
Listen to the show to find out the benefits of leading with a graphic on Google+.
Other tips when it comes to using content on Google+
Lynette says that if you have solid content and a solid message, then you should look at different and unique ways to publish that content. For example, it could be an interactive post, which is loosely compared to a Twitter card or Google hangout and live streams.
If you haven't tried video yet, you need to give it a go.
Lynette has even seen Twitter chats scheduled inside Google+ events, as it's a great way to cross-promote.
You'll hear how brick-and-mortar businesses can make use of Google Maps.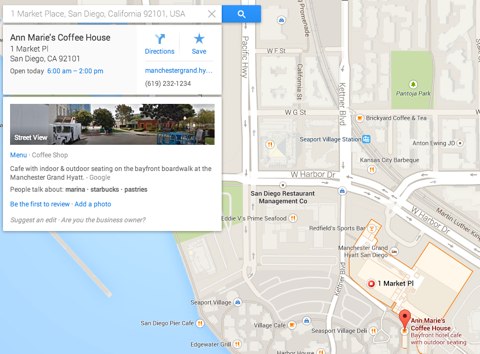 The use of hashtags in Google+ is a really good discovery mechanism. You don't even have to add a hashtag to your post. Google actually chooses one for you.
When you click on the hashtag, you'll find a whole new community that is talking about similar concepts. It's a huge search tool.
Another advantage when you publish on Google+ compared to Facebook is that you can edit a post after it's been published. The only thing that you can't do is go back and change the visibility level.
You'll hear Lynette give a great example of how you can resurrect your one-time evergreen content and reactivate it to all of those people who originally commented on it or gave it a +1.
Listen to the show to discover a new feature coming out called +Post Ads.
A company that's doing it right on Google+
Lynette explains how RedEnvelope promoted a live red carpet event on Google+. They posted content around it, did videos and also held a live Q&A with people from the audience. It was a great use of multimedia that you wouldn't have the ability to do elsewhere.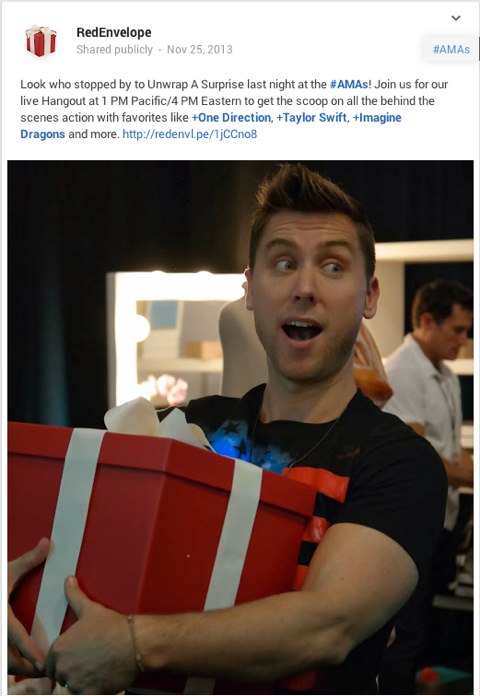 There are many things that Google has to offer that are distinctly different from Facebook.
Marketers definitely need to research what Google+ has to offer because there are so many benefits to the platform.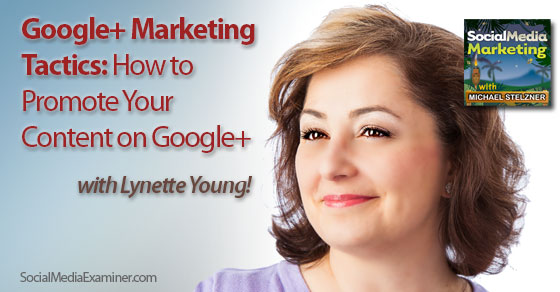 Listen to the show to hear how a bike shop used a hangout to help out parents.
Discovery of the Week
I've recently discovered a really cool plugin called nRelate. If you have a blog or website with lots of content and you are looking for a way to make sure this content is still seen by new visitors to your site, this is the plugin for you.
I installed the plugin on My Kids' Adventures so that I could experiment with it.
When you pull up any particular article on My Kids' Adventures, and you get to the very end of an article, you'll see text that says "More fun activities:" and below, four articles pop up. The way it works is that it pulls in the thumbnail or an image from each of the articles and then the related articles.
This allows people to actually click and discover more content, rather than abandon your page. So far it has worked very well. The analytics that nRelate provide are amazing.
You can see on any given day how many people have clicked on these articles. Over the last month alone, 440 people have clicked through and read another article. I use this as a retention tool and I think it's really cool.

You'll discover what other great options are available with this tool.
I've been impressed with it and I recommend you check it out.
Call in and leave your social media–related questions for us and we may include them in a future show.
Listen to the show to learn more and let us know how this works for you.
Other Show Mentions
You'll probably have noticed that we've had a sponsor for this show and that the sponsor was our conference, Social Media Marketing World. Now that the conference is over, I'm actually considering having show sponsors not related to our company.
I've never done something like this before and I would only be willing to do it for apps, products or services that would be relevant to you.
If this was done in a transparent and tasteful way, would you be all right with me recommending sponsored products on this show?
I would love to hear your thoughts in the comment section below.
If you are considering sponsoring, do me a favor and email [email protected].
This is all very exploratory, but I am definitely willing to entertain it as long as it's a win-win for everyone.
Key takeaways mentioned in this episode:
Ways to subscribe to the Social Media Marketing podcast:

What do you think? What are your thoughts on using Google+ to promote your content? Please leave your comments below.