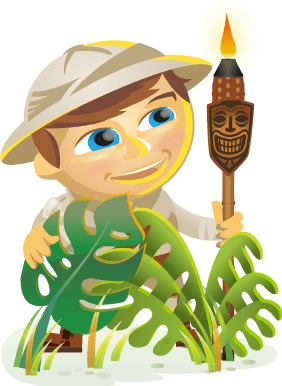 Does your business have an active community?
Would you like to build a community to support your business?
To explore these topics, I interview John Jantsch for this episode of the Social Media Marketing podcast.
More About This Show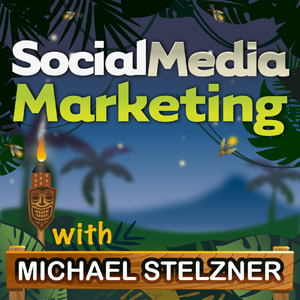 The Social Media Marketing podcast is a show from Social Media Examiner.
It's designed to help busy marketers and business owners discover what works with social media marketing.
The show format is on-demand talk radio (also known as podcasting).
In this episode, I interview John Jantsch, founder of Duct Tape Marketing and author of several books including The Commitment Engine.
John shares insights into how content and community connect. You'll learn what to focus your efforts on and a few simple tactics that work.
Share your feedback, read the show notes and get the links mentioned in this episode below!
Listen Now
Where to subscribe: Apple Podcast | Google Podcasts | Spotify | RSS
Here are some of the things you'll discover in this show:
Community-Building
John explains how building a loyal community can make or break your business. People are drawn to you over time if you provide good, valuable and authentic information.
Listen to the show to hear the example John shares of a woman who created a community before starting a business.
Get Everything You Need to Become A Better Marketer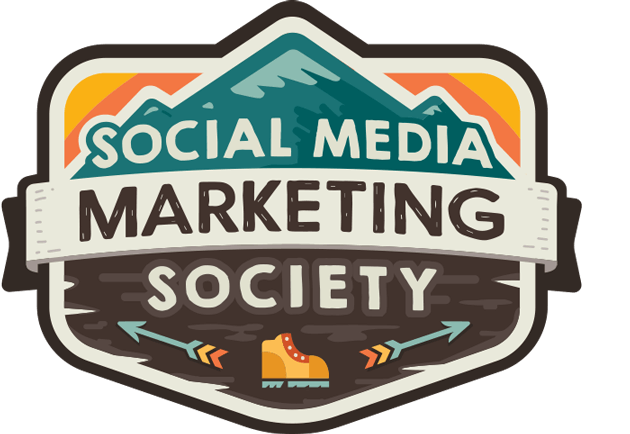 Looking for a one-stop-shop for marketing greatness? Try the Social Media Marketing Society to boost results and become a better marketer through deep-dive training and an always-on community of marketers. The path to better marketing begins in the Society.
START YOUR TRIAL TODAY
What is community? 
John shares how we have always had community. The concept of community is based on how people gather around shared interests or location to give and take mutually. This has not always applied to business.
A lot of the communities in place today have grown through social media. These tools not only allow communities to connect face to face, but also to connect much faster on deeper levels. Social media allows people to gather regardless of geography into a community of shared ideas.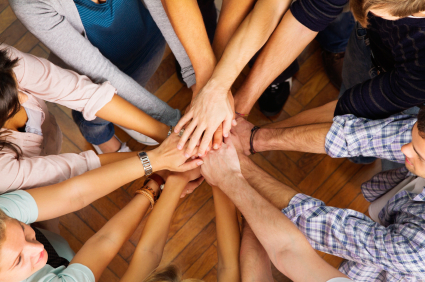 Listen to the show to hear a great example of a company that has a huge online community.
How community-building has changed
John shares how people are now tired of being drawn into a sales funnel with free stuff that's a "crippled version" of the upsell. Although these tactics worked a few years ago, today it's different. John explains how some of the best marketers are now offering free stuff that is better than what others charge for.
Community-building is about building trust and conveying authenticity. John explains how people now want to participate in a community and draw value from it. A percentage of people will ask how they can go deeper into the community. It's now more of a "platform approach" than a ploy to lead customers in.
Listen to the show to hear how Evernote's content is being created by their community.
How to build a committed community
John talks about how communities form around an idea that's worth sharing. You need to have a unique point of view that is different from everyone else's. Start to bring people together and learn everything you can about them. You should aim to provide content that people want to receive and talk about.
Listen to the show to hear how you can find the opportunity to build a community.
What makes a "hero" community member?
John explains that when thinking of building a community, we should look at "Whom do you want to see you as a hero?" You'll learn how this can help you create a successful community.
You need to decide the higher purpose that your business can serve and have your customers' best interests in mind. Getting your customers and community involved in creating content is a really powerful way to generate loyalty and create more value for your community.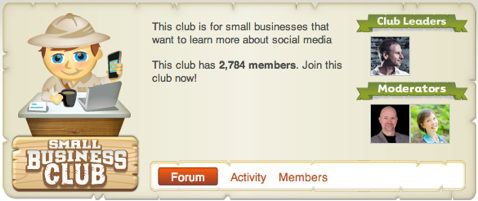 Listen to the show to hear the advantages of having superstar community members.
How content and community connect
John shares the 5 types of content that every business and community need to create:
Put Google Analytics to Work for Your Business (Online Training)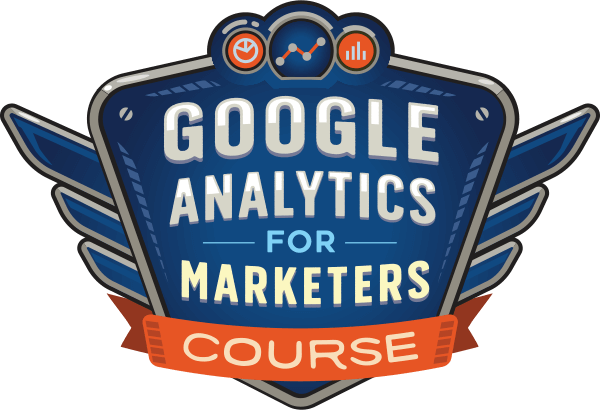 Ever thought, "there's got to be a better way" when it comes to tracking your marketing activities? Are you forced to make decisions based on limited data? With the right training, you can use Google Analytics to measure all of your marketing efforts with certainty.
You'll stop the leaks in your ad spending, justify your marketing spend, gain the confidence you need to make better marketing decisions, and know what's working at every step of the customer journey. Let the world's leading analytics pro show you the way. Check out our new Google Analytics for Marketers course from your friends at Social Media Examiner.
CLICK TO LEARN MORE: ANALYTICS TRAINING
Content that builds trust
Content that educates
User-generated content
Other people's content
Content that converts
The reason for building a community and creating value for the community is to grow your business and these types of content help you to do this.
Listen to the show to hear how your business will benefit from creating a community.
Hot tip
John shares how Facebook's Comments plugin works if you have a product launch or a campaign that you want to extend to your community beyond your email marketing list. He explains how it's a great way to spread the commentary that is going on.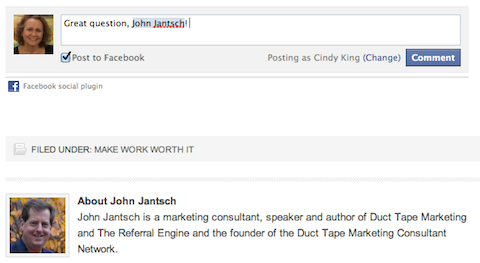 Listen to the show to hear the benefits of using a social plugin for a product.
Discovery of the Week
Fitbit is a cool little device that motivates you to stay active. It tracks your steps, distance and calories burned—and syncs those stats to your computer and select smartphones.
Listen to the show to learn more and let us know if you have tried one.
Other Show Mentions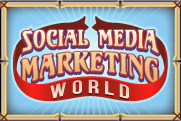 Social Media Marketing World is Social Media Examiner's latest mega-conference—taking place at the waterfront San Diego Marriott Marquis & Marina in San Diego, California on April 7-9, 2013.
As you'd expect, Social Media Examiner recruited the biggest and best names in the world of social media marketing for this conference. Only the best for you! Be sure to check it out.
Key takeaways mentioned in this episode:
Ways to subscribe to the Social Media Marketing podcast:
What do you think? What are your thoughts on building a community? Please leave your comments below.