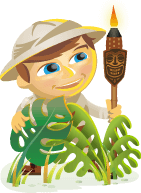 Have you given up on Google+?
Are you wondering whether it is worth managing yet another social network?
To address some of the benefits and misconceptions of Google+ marketing, I interview Jesse Stay for this episode of the Social Media Marketing podcast.
More About This Show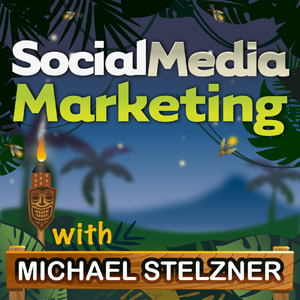 The Social Media Marketing podcast is a show from Social Media Examiner.
It's designed to help busy marketers and business owners discover what works with social media marketing.
The show format is on-demand talk radio (also known as podcasting).
In this episode, I interview Jesse Stay, author of several books including Google+ for Dummies and Google+ Marketing for Dummies. Jesse shares insights into Google's strategy and what this means for your business.
You'll learn what's critical for a successful approach to your Google+ marketing and why Google+ may be essential to your business even if you don't think so now.
Share your feedback, read the show notes and get the links mentioned in this episode below!
Listen Now
Where to subscribe: Apple Podcasts | Google Podcasts | Spotify | YouTube Music | YouTube | Amazon Music | RSS
Here are some of the things you'll discover in this show:
Google+ for Marketers
Here are some interesting Google+ stats:
Jesse explains why you cannot compare Google+ to Facebook and why he thinks Google+ is more comparable to Twitter.
You'll learn why Google+ is more than a destination site. Find out how the Google+ platform is intended to be a layer on top of all other Google products and how Google+ is becoming integrated into the entire Google experience.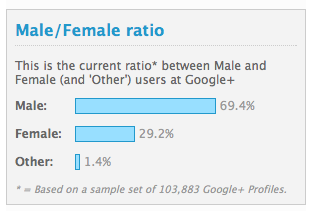 Listen to the show to find out why Google+ is the glue that connects all Google products together socially.
How Google+ can help you
Jesse explains why you first need to look at your Googlestrategy to figure out how your business can use Google+ best.  For example, your Google+ marketing can help you to:
Improve your search results in Google
Bring social connections into your YouTube videos
Add a CRM experience into Gmail and Google Calendar
Build connections through Google Hangouts
When you establish a presence on Google+, build relationships there and get endorsements on the content that you share through Google+, you increase your Google search ranking.

Listen to the show to learn how your Google+ marketing improves your Google strategy.
The future of Google+ 
Jesse talks about how Google has proven rumors wrong. Google+ recently released new capabilities for notifications on the Google+ platform.
Plus Google+ also has a much stronger integration into Google Apps and you're now able to restrict conversations from sharing outside of the domain. This gives Google+ more privacy and makes it more friendly for business use.
Google+ is continuing to grow and add more features. Jesse shares how Google+ can help you gain an edge in Google search engine results.
He explains why there is no easier way to get better ranking in search at the moment than by building a Google+ presence. Learn how to give authority to the content that Google is indexing within Google  search results.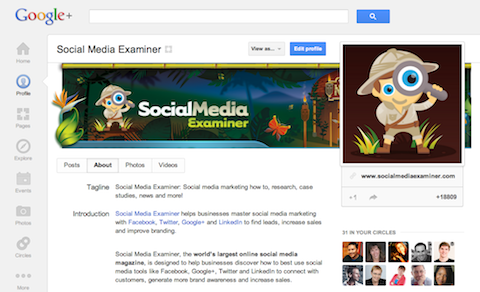 Listen to the show to find out more about the future of Google+ and what this means to you and your business.
Google+ marketing tools 
At this time, most third-party social media tools do not integrate with the Google+ API. This can make it challenging for busy marketers to add yet another social media network to their marketing mix. Jesse says to have patience and anticipates they will be releasing APIs at some time.
You'll hear about Webmaster Tools where you can find, for example, statistics to help you track how your content is affected within search results as a result of people liking it on Google+.
Listen to the show to hear more about how Webmaster Tools work and why Google Analytics is valuable to you.
Google+ tips and advice
Create your own Hangouts and get to know people on Google+. Go to google.com/+/business to learn what Google+ can do for your business.  For instance, you can add social actions to your Adsense ads and you can add +1 buttons to your ads and link those to your Google+ page.
Listen to the show to find out more.
Discovery of the Week
Kred is an interesting free tool to rank your social influence. Kred immediately analyzes your social activity and gives you some easy-to-read statistics on your influence, outreach level and the types of communities you influence and lots more.
Listen to the show to learn more and let us know how Kred works for you.
Other Show Mentions
Social Media Examiner's Networking Clubs are a great place to go if you have any questions about social media. There's a Small Business Club, a Facebook Club and a Blogging Club. Thousands of your peers are interacting in these Clubs on a daily basis.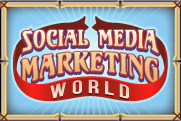 Social Media Marketing World is Social Media Examiner's latest mega-conference—taking place at the waterfront San Diego Marriott Marquis & Marina in San Diego, California on April 7-9, 2013.
As you'd expect, Social Media Examiner recruited the biggest and best names in the world of social media marketing for this conference. Only the best for you!
Be sure to check it out.
Key takeaways mentioned in this episode:
Ways to subscribe to the Social Media Marketing podcast:
What do you think? What are you using Google+? What experiences are you having with Google+?  Please leave your comments below.