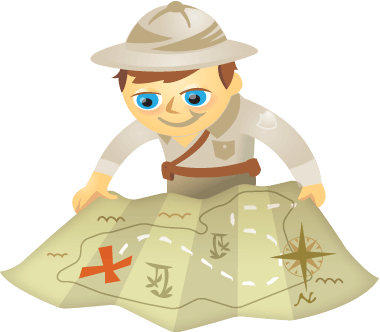 Are you struggling to generate leads on Twitter?
Wondering how to display richer data in a tweet?
In this article, I'll show you four steps to getting more leads with Twitter lead generation cards.
Why Twitter Lead Generation Cards?
There are 500 million tweets sent every day (according to Twitter's recent IPO documentation).
That's a lot of noise to compete with.
Enter Twitter's lead generation cards.
Lead generation cards work directly within your promoted tweet to collect users' contact information in exchange for your offer.
What Are Twitter Lead Generation Cards?
Is your business using promoted tweets on Twitter? Would you like to get more from them?
Twitter lead generation cards increase conversion rates by capturing in-app form-fills from your followers. Think of them as embedded landing pages within your tweets, except they're much more concise and require much less work from your followers.
Here's an example from The Barista Bar.
Social Media Marketing Society (Ongoing Online Training)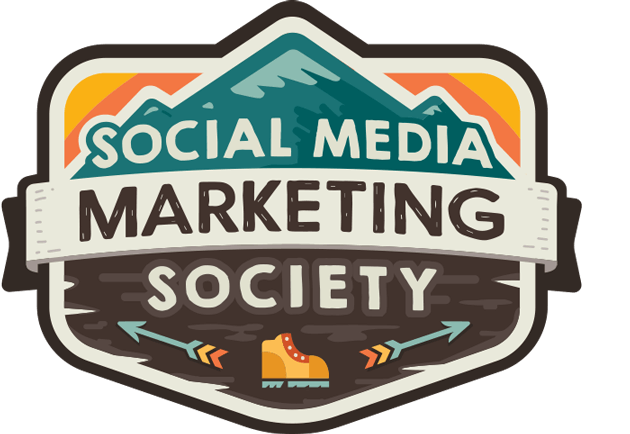 Want to gain marketing confidence and accelerate your career? Try the Society to discover new marketing ideas, improve your results, get support, and become indispensable. Join us for ongoing training, insight from pros, and a community of supportive marketers who understand you.
START YOUR TRIAL MEMBERSHIP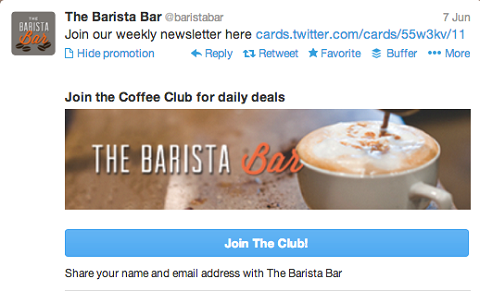 #1: Set Up Your Lead Tracking System
Before you get started with lead generation cards, you'll need to set an endpoint integration, which allows you to track your leads from your cards in whatever CRM (customer relationship management) system you're using.
This is critical. You don't want to go through all the work of perfecting a card only to realize you can't organize and filter the contact information you've collected.
Currently, the following CRM providers integrate with Twitter lead generation cards: Eloqua, ExactTarget, HubSpot, Infusionsoft, LoopFuse, MailChimp, Marketo, Optify, Pardot, Sailthru, Salesforce and Silverpop.
Contact the support team of your chosen CRM provider for assistance with configuring the endpoint. When you're done, Twitter lead generation cards will upload leads directly to your database.
#2: Create Your Lead Generation Card
To create your first Twitter lead generation card, sign up for Twitter Ads and locate the Twitter Ads feature under the drop-down menu in the top right-hand corner of your screen.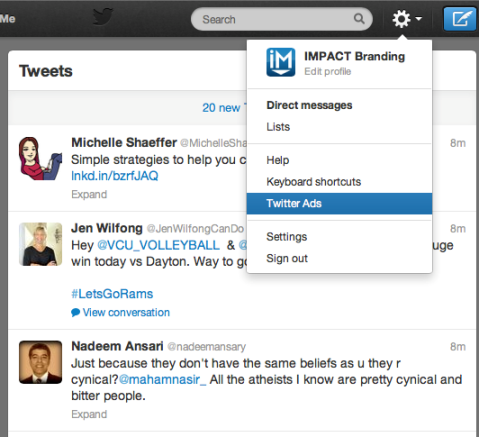 Click on the Cards option on the navigation bar, and on the right you'll find the button for creating your lead generation card.

This will bring you to the card editor, where you'll be asked to provide a short description of your offer, attach an image and choose the call-to-action message that's included on the button.
Put Google Analytics to Work for Your Business (Online Training)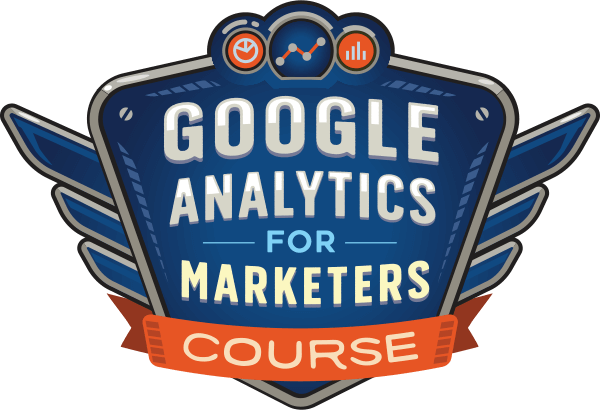 Ever thought, "there's got to be a better way" when it comes to tracking your marketing activities? Are you forced to make decisions based on limited data? With the right training, you can use Google Analytics to measure all of your marketing efforts with certainty.
You'll stop the leaks in your ad spending, justify your marketing spend, gain the confidence you need to make better marketing decisions, and know what's working at every step of the customer journey. Let the world's leading analytics pro show you the way. Check out our new Google Analytics for Marketers course from your friends at Social Media Examiner.
CLICK TO LEARN MORE: ANALYTICS TRAINING
#3: Design Your Card
Here's where the real fun begins; it's time to create the written and visual content that conveys the value of your offer and captures leads.
Because these are also promoted tweets, you'll want to carefully consider the content featured on your cards to avoid wasted dollars and opportunities for conversions.
Think of Twitter lead generation cards as a much more concise version of the corresponding landing page.
To ensure consistency, establish clear goals at the outset of the campaign. Whether your goal is to generate more blog subscribers or club members, or generate a ton of leads from your new ebook, make sure this is reflected in both the strategy and execution of your campaign.
Below are the three main elements of lead generation cards, as well as some tips to help you convey value and attract attention quickly.
Short Description: You're limited to 50 characters. Convey the value of your offer with brief and compelling copy. Focus on informing users about exactly what they're getting and why they need it.
Card Image: Stay away from stock images if you can. Aim for originality and use a remarkable image that ties in the value of your offer to attract users.
Call to Action: This is the copy that will appear on the Submit button. Consider what the user is receiving and craft an actionable message around it. For example, if you're promoting your blog, you might choose "Click to Subscribe" as your CTA.

A Twitter lead generation card awaits customization.
Below are two examples of well-executed Twitter lead generation cards.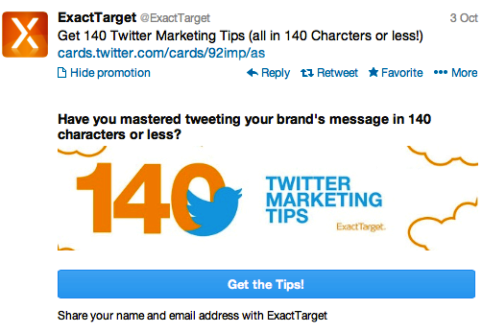 The value ExactTarget created here is one of quantity and sensitivity to your time. They offer 140 tips of 140 characters or fewer!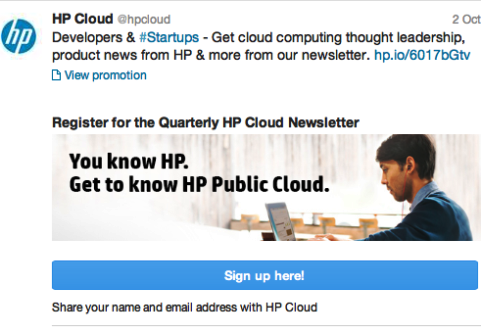 Copy isn't even needed in HP's card. For its newsletter, HP simply let the product and image speak for themselves.
Notice these companies didn't clutter the message. They used very few characters in the actual tweet. This lets users quickly recognize the value of the offer.
Because Twitter is primarily a text-heavy platform, images like the ones you see above stand out significantly. Rely on your image to do most of the talking.
#4: Configure Your Advanced Settings
Once you've perfected the design of your card, you need to ensure its functionality so that everything communicates and works effectively.
Complete the following steps before you launch your campaign:
Submit the URL: This is where your lead information will be directed. It should be the endpoint you set up earlier with your CRM.
Designate a Privacy Policy URL: All cards must include a link to your privacy policy so users see what data is being collected and what's being done with it.
Define a Fallback URL: Just in case a user clicks through on a non-supported platform, this is the backup link they'll be directed to. Ideally you'd want this to be the URL to the corresponding landing page so you still have an opportunity for a conversion.
Rename the Form Fields: For contact information to sync correctly with your CRM, rename any form field to reflect its corresponding field name in your database. For example, if the Name field in your database is "Contact_Name", you'll want to make these changes under Custom Key Names.

Edit your Custom Key Names on the right.
It's critical that these custom fields match, as any inconsistencies will affect whether the leads you generate from your lead generation card sync correctly in your database.
Conclusion
Start integrating Twitter lead generation cards into your social strategy. By shortening your lead conversion path, you'll not only improve the experience for your followers, but also boost your overall conversion rates.
Also, consider taking advantage of everything promoted tweets have to offer. There's no extra cost in adding a card to your promoted tweet, only a bit more effort, and you gain a lot more engagement.
What do you think? Have you seen any success with lead generation cards? What other tips can you share? Please leave your questions and comments in the box below.