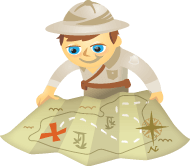 Have you noticed the importance of images in social media?
Do you use images to tell stories about your business?
Keep reading to discover four creative uses of images with social media.
Why Images Now?
The way we use images is changing.
Instead of taking photographs at important life events and sharing them with a few family and friends, we're uploading them to our social media pages, sharing them with companies and broadcasting them to the world.
"Pictures or it didn't happen" is our new mantra. And these days, images aren't just something you look at—they're the center of most of our engagements online as people share, comment and engage with image creators.
"We've now entered a phase in which visual communication is supplanting the written word," says Bob Lisbonne, CEO of Luminate and former SVP of Netscape in the 1990s. "What some are now calling the dawn of the Imagesphere."
On Facebook, up to 250 million photographs are uploaded every day, and those photographs are prominently featured on the social media platform.
A post that includes an album or picture receives 120-180% more engagement from fans than a text-based post.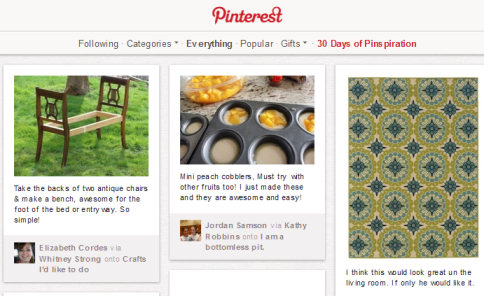 The fact that Pinterest has shot to social media super-stardom thanks to its image-based platform and the surging popularity of infographics (displaying written content in a visual way) both point toward one conclusion—consumers want images, and lots of them.
Digital strategist Justin Goldsborough explains the importance of brands incorporating visual storytelling into their marketing strategy.
"Society responds more to visual stimuli and storytelling than any story we read in a magazine or on a website. And the same goes for status updates and content curation.
It's not enough anymore to live tweet from a conference or corporate event. Customers are now saying: 'Don't just tell me. Show me.' And brands better listen. Or 2012 will be the year they got left behind."
The good news is that visual storytelling isn't a high-cost strategy. Consumers aren't looking for the highest-quality visual content. Consumers want stories told in a visual way that encourage, engage, enlighten and entertain.
Get Your FREE Course: Web3 for Beginners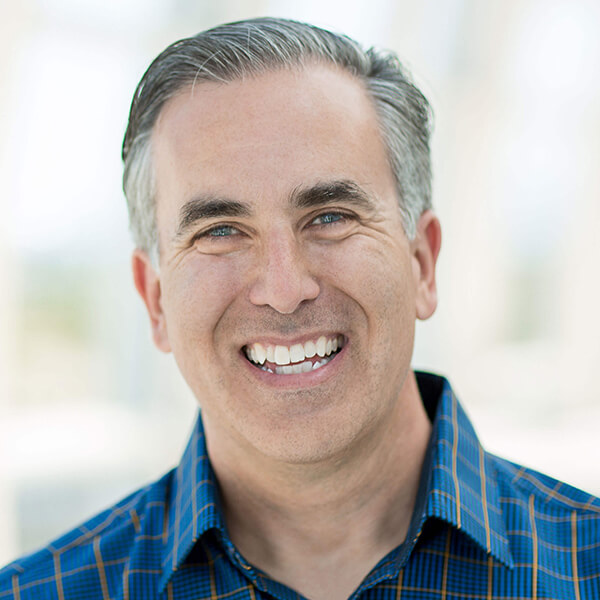 Curious about Web3, but don't know where to start or who to trust?

Introducing Web3 for Beginners, a course taught by Michael Stelzner, the founder of Social Media Examiner.

Learn the basics of Web3 and apply it to your business with this FREE comprehensive course.
CLICK HERE TO GET FREE ACCESS
Here are four businesses using images to show their readers what they do.
#1: The Story of the Future—General Electric
General Electric is one company utilizing the storytelling aspect of visual media. The brand has a thriving Tumblr blog that consists of photographs and video, with short text captions containing the relevant hashtags.
The General Electric images are popular because they tell a story. Each image explores something new or interesting about technology, from parts of prototypes to footage of planes, trains and automobiles.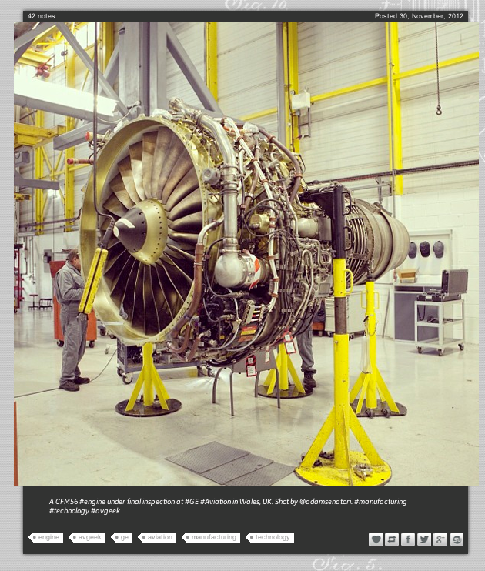 Fans respond to the images because they offer insights into the changing face of technology, while often being humorous or visually stunning.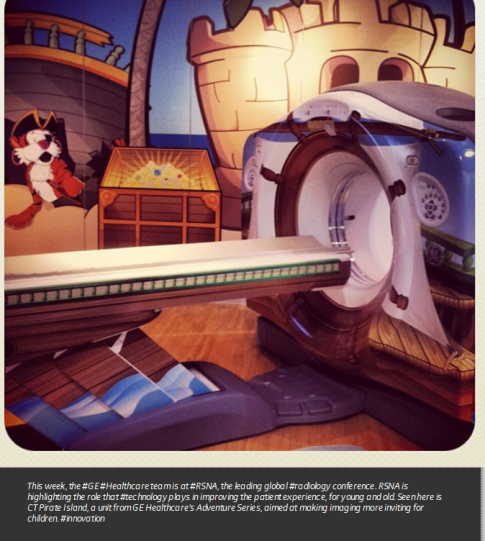 These aren't professionally produced photographs costing thousands of dollars from high-ranking digital agencies, but lo-fi, often fan-produced, point-and-shoot images of engine bits, airplanes, locomotives and other high-tech gadgets.
Throw in an Instagram filter and you've created a series of artistic images that tell a story about innovation in science and technology. You've also got an exciting social platform where fans engage with the brand through commenting and sharing on their own networks.
#2: User-Generated Stories—Target
A recent Target advertising campaign used the same concept, only with video. Target created a commercial from home videos of real students opening their college acceptance letters.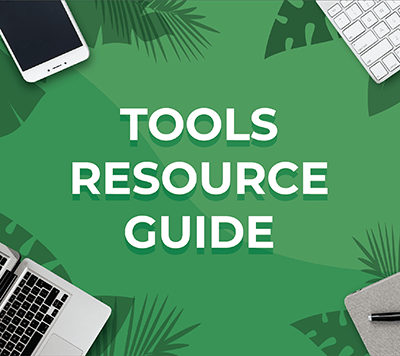 Looking for something to make your life easier?
Discover the tools we recommend to drive engagement, save you time, and boost sales across your entire marketing funnel or business.
Whether you need help planning content, organizing social posts, or developing your strategy, you'll find something for every situation.
FIND YOUR NEXT FAVORITE TOOL
https://www.youtube.com/watch?v=NyDXdHVw-yM
The use of real people telling real stories in a powerful, visual medium meant the campaign resonated with people all over the country, and enabled a mega-company like Target to build that personal relationship with their customers through visual storytelling.
#3: Living Your Target Market—PopCosmo
But mega-companies aren't the only ones benefitting from the trend of visual storytelling.
Louisville resident Kim Gordon and her 15-year-old daughter Chloe created the PopCosmo site in 2011 as a trend-spotting site for teens showing off the latest fashion, beauty, makeup and lifestyle tips.
Immediately they saw the value in Pinterest as a way to generate interest in their site.
Chloe runs the social media platforms for PopCosmo, and her content focuses on providing visual inspiration and useful DIY tutorials—both types of media Pinterest users love.
Her images for the PopCosmo site and social media pages focus on helping teens stay trendy in fun, creative ways.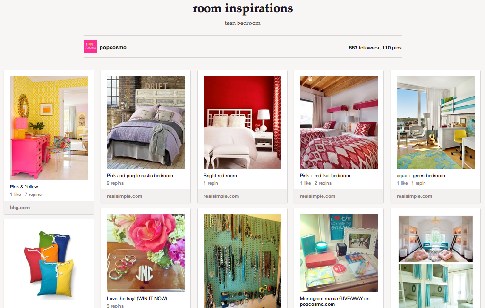 According to Kim, Pinterest accounts for half of the referral traffic to PopCosmo and 20% of the site's overall traffic.
"When a pin goes viral," says Kim, "it can alter our web stats for months."
And Kim and Chloe's visual storytelling savvy doesn't just extend to their own pinboard—they encourage their readers to spread the word about their site through images.
One article on their site, a tutorial on creating French manicures, has been pinned over 380,000 times, and that's not even including likes or re-pins.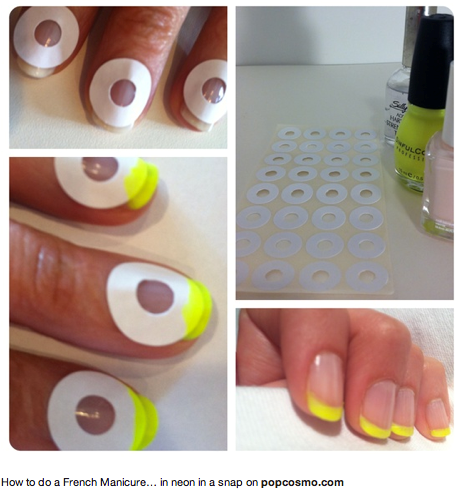 #4: Visual Storytelling and the Personality Brand—Gala Darling
Gala Darling, New Zealand-born-blogger-turned-New-York-maven and digital entrepreneur, is also making a splash with her approach to visual storytelling. Gala's blog, is a combination of fashion and lifestyle inspiration wrapped up in a sexy, sparkly bow, and this branding extends to her visual social media pages.
She has created a brand out of her personality, and every image and video she uploads to her site, Vimeo, Instagram or Pinterest serves to solidify her sparkly personality brand.
Her visuals are a huge part of the brand she's created, and she's not afraid to create a character for herself and express it visually. In her keynote speech at NEPABlogCon, Gala said,
"We create our own fairytales. We write our own epic sagas, we distribute our own fantasies."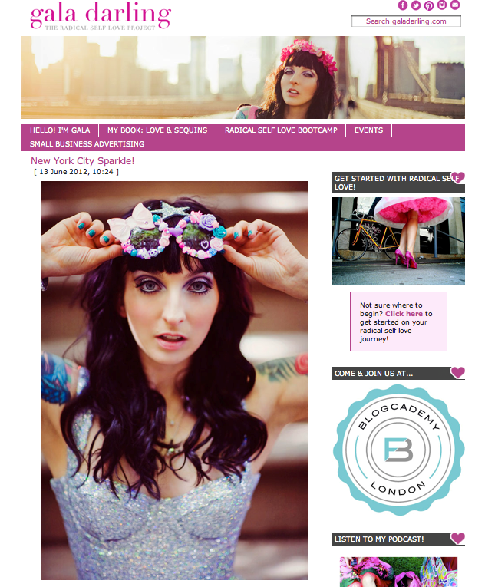 How to Leverage Visual Storytelling
Whatever the size of your business, visual storytelling is a marketing technique that can bring you increased exposure, better customer engagement and retention, and more sales.
The key to success is to create visual features that tell a story about your company, industry or niche. What is interesting or entertaining to you will probably also be enjoyed by your fans and customers.
Kim Gordon's advice for small business owners is to "Pin what you love. People who like the same thing will find you and spread the word."
Here are some of the top tips for creating visual content that tells a story:
Images don't have to be professionally shot, but use images that are colorful, well-balanced and interesting.
Add "Pin it!" and other social sharing buttons to your website, so your fans can spread the word.
Find ways to involve fans—perhaps a competition where fans create their own meme or send in pictures of themselves using your product.
Decide on the story you want to tell with your images.
Focus on your customers. What images would they find useful, entertaining and inspiring?
Focus initially on one visual social media website and learn how to utilize this site before moving to another.
What do you think? How will you incorporate visual storytelling into your marketing strategy? What role do visuals play in your social media campaigns? Leave your questions and comments in the box below.
Get Your FREE Course: Web3 for Beginners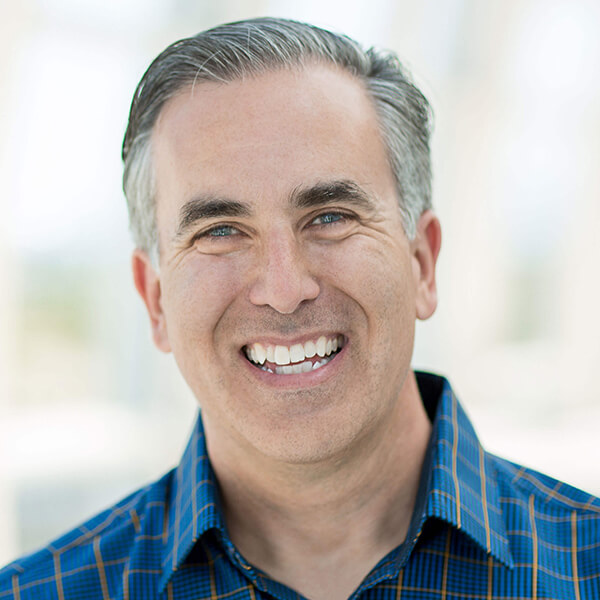 Curious about Web3, but don't know where to start or who to trust?

Introducing Web3 for Beginners, a course taught by Michael Stelzner, the founder of Social Media Examiner.

Learn the basics of Web3 and apply it to your business with this FREE comprehensive course.
CLICK HERE TO GET FREE ACCESS