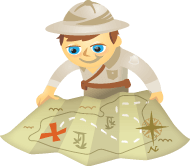 Are you wondering how Pinterest could help your business?
Pinterest is one of the hottest social media sites at the moment. Pinterest was the fastest stand alone site ever to reach 10 million monthly unique visitors.
One study shows how Pinterest has been bringing in more traffic to websites than LinkedIn, Google+ and YouTube put together.
Brands are benefiting with Pinterest in generating traffic and sales.
So if you'd like to attract a lot of traffic to your website using Pinterest, check out these 6 tips.
#1: Use Original Pictures to Drive Traffic
If you visit the Popular Section of Pinterest, you'll see that most of the popular pictures and images in this section are original and unique. The popular images are "repinned," "liked" and commented on the most number of times.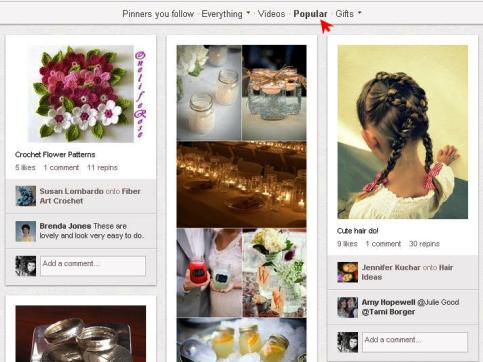 Study the pictures here before you start creating your own pictures.
An example is Ana White's Carpentry Blog. A recent post on Social Media Examiner shows how her blog receives more than 6,000 visitors a day from Pinterest. This is because she focuses on publishing original pictures of her carpentry work on Pinterest.
These include pictures she took of the cupboards, desks and other furniture she created and posted on her blog. Her blog readers then pin Ana's pictures onto their own Pinterest boards where other Pinterest users see them, repin them and like them. The end result is a lot of traffic to her blog.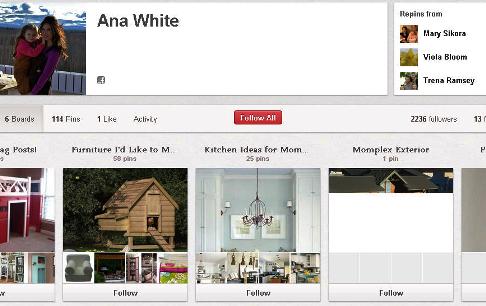 You can check the images that are being repinned from any website by using the link http://pinterest.com/source/domainname.com/.  All you will need to do is replace "domainname" with the website's name.
If you want to be successful in driving traffic from Pinterest to your blog, focus on creating unique pictures and/or images.
#2: Pin Other People's Content to Build a Wider Following
Pinterest isn't all about pinning your own pictures onto your boards. Just like on any other social medium, you need to share other people's content too. So look for others' pictures and content relating to your product or service and pin them onto your boards.
Make sure you stick to a specific topic on each pinboard. A pinboard is a set of pins. You can create different pinboards on different topics. You can add an unlimited number of pins to a pinboard. More definitions about the different components of a Pinterest profile can be found on the Pinterest Help page.
Get Your FREE Course: Web3 for Beginners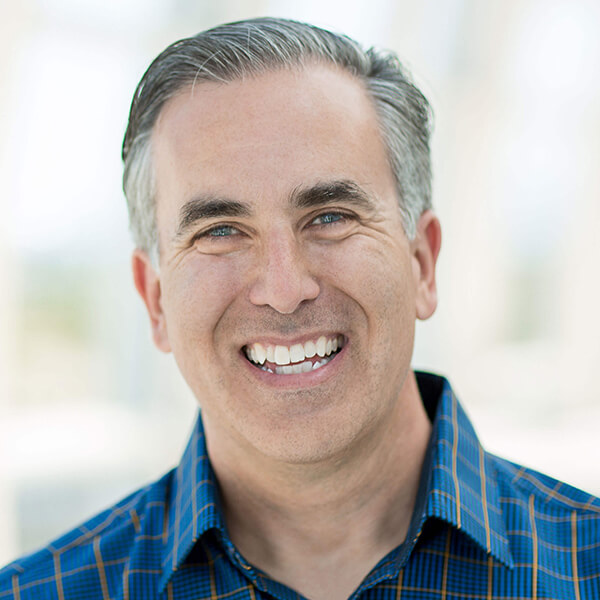 Curious about Web3, but don't know where to start or who to trust?

Introducing Web3 for Beginners, a course taught by Michael Stelzner, the founder of Social Media Examiner.

Learn the basics of Web3 and apply it to your business with this FREE comprehensive course.
CLICK HERE TO GET FREE ACCESS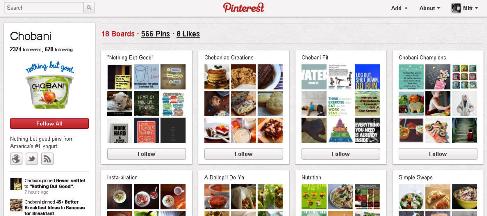 Sticking to a specific topic on each pinboard allows people to follow the ones that interest them. Pinterest gives you the freedom to pin anything you want, but make sure you name a pinboard appropriately and pin pictures related to that topic.
An example of a company doing this well is Chobani, a yogurt company. If you visit their Pinterest profile, you'll see that they not only pin pictures of their products, but also pictures from recipes in which yogurt is an ingredient.
They also have a pinboard where recipes of products that don't have any yogurt in them are pinned. There's also a pinboard on fitness. All of these help promote Chobani's product and brand, as they show the various ways in which their yogurts can be used in recipes and reinforce that yogurt is a healthy food.
Pin other people's content and carefully choose the topics of the pinboards you create to build the following you want for your brand.
#3: Create Catalogs to Bring in Sales
Another fantastic way to display your products on Pinterest is to create catalogs. You can create a pinboard and pin pictures based on one of your collections.
You can also add a price to these pictures. When you want the price to be displayed on the pinboard, all you have to do is add the $ sign followed by the price to the description and the price will be displayed.
Adding the price will make sure you only attract people to your website who are really interested in buying the pinned product.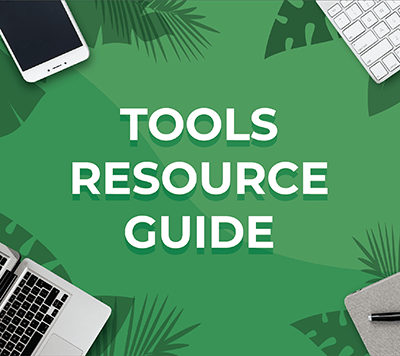 Looking for something to make your life easier?
Discover the tools we recommend to drive engagement, save you time, and boost sales across your entire marketing funnel or business.
Whether you need help planning content, organizing social posts, or developing your strategy, you'll find something for every situation.
FIND YOUR NEXT FAVORITE TOOL
For example, let's say an image of a product like a gold chain that costs hundreds of dollars has been pinned without the price. If it's an attractive image, lots of people are going to visit the site, but many of them will not buy it after they realize it's price.
But if you add the price, there's a greater possibility that people who visit your site from that image will buy it, as they will know the price before they visit your site.
A company using catalogs effectively is Nordstrom. If you visit their Pinterest profile, you'll find pictures from several collections pinned onto many pinboards as catalogs.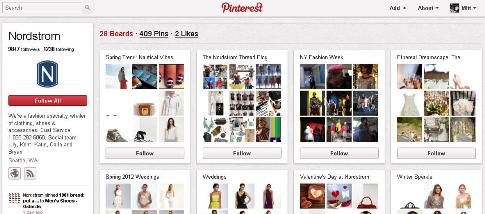 Another company that is making good use of pinboards to display their products on Pinterest is Feather Earrings. If you check out one of their pinboards called "Must Have Products," you will find pins of their products displayed along with their prices.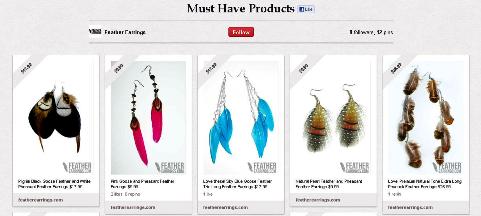 Creating catalogs on Pinterest can be a very effective way to drive traffic to your website and increase sales.
#4: Host Competitions
You can create picture competitions on Pinterest. Let your fans know what the prize is and ask them to take a picture and share it to win the competition.
Ask your fans to pin that picture onto their pinboards. They can then either send you the link to their picture, or you could ask them to use a unique hashtag to enter the competition. Then you'll have to search the hashtag on Pinterest and come up with a means of deciding the best picture.
A company that recently ran a competition was Lands' End Canvas. They ran the "Pin It to Win It" contest. Here the participants needed to create pinboards with their favorite Lands' End products and the person who created the pinboard with the best collection of products won. Details about this expired competition are available on the Lands' End Facebook page.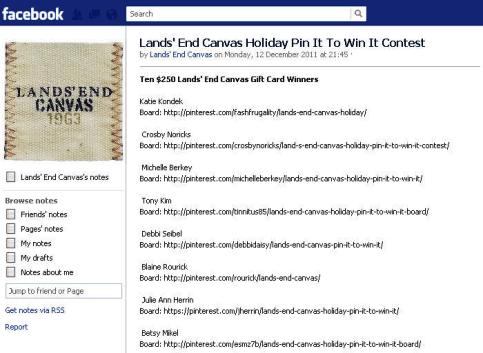 #5: Get Fans Involved to Help Spread the Word
Pinterest gives you the option to allow other contributors to your pinboards. The pinboards you create don't have to contain only your pins—you can select other people and let them pin pictures onto your pinboards too.
Take advantage of this feature. Select some of your favorite or most active fans and ask them to pin pictures onto your pinboards. You could even run a competition where the prize is to be a regular contributor to the pinboard.
Get fans involved to help spread the word about your products.

#6: Pin Offers
Create a unique image about your latest offer and pin it onto one of your pinboards on Pinterest. Create an exclusive pinboard to pin the latest offers for Pinterest users only.
These offers could be exclusively uploaded to your Pinterest pinboards, or they could be pinned from a website page.
When you pin free offers, your fans will definitely repin them and share them with their friends. Everybody loves offers. Make sure you don't put a limit if you want many repins.
The Wall Street Journal is making good use of Pinterest to promote their latest offers. On their Pinterest profile, they have a pinboard where they pin images of daily deals from their promotional service WSJ select. Their pins contain a picture of the product and have a description of how much the deal is worth.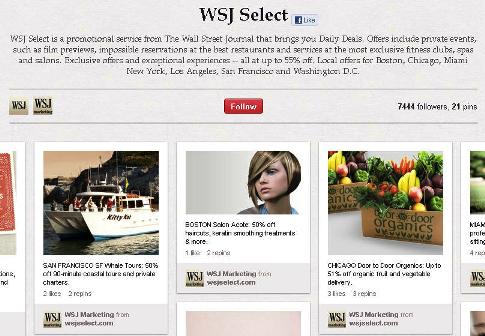 More Possibilities on Pinterest
The above methods are just a few ways you can use Pinterest. If you spend some time and think about it, you can find scores of ways to use Pinterest to promote your business.
What do you think of Pinterest? Are there any other creative ways you have used Pinterest? How has it helped your business? Please leave your comments in the box below.
Get Your FREE Course: Web3 for Beginners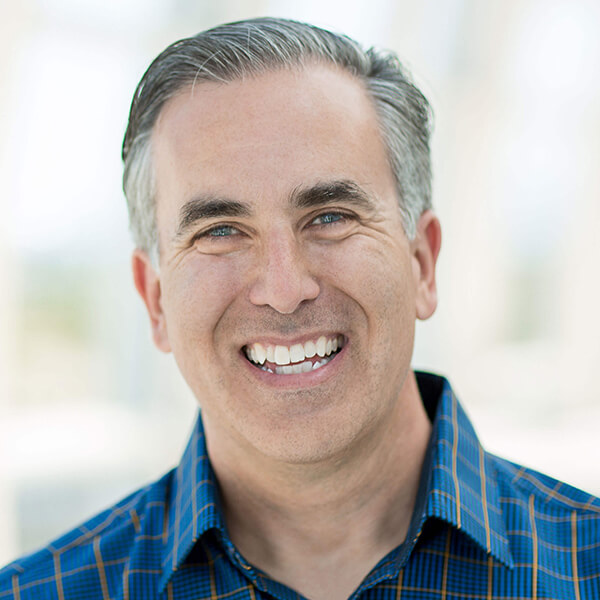 Curious about Web3, but don't know where to start or who to trust?

Introducing Web3 for Beginners, a course taught by Michael Stelzner, the founder of Social Media Examiner.

Learn the basics of Web3 and apply it to your business with this FREE comprehensive course.
CLICK HERE TO GET FREE ACCESS