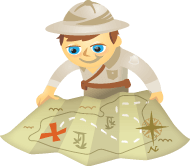 Do you want to know the secrets to successful blogging? Of course the best blogs are built on top of outstanding content. This draws readers in and keeps them engaged.
But the real secret is a little deeper. Successful bloggers also know how to use visuals.
In this article, I'll show you 19 ways to use images that will make your blog appealing to read, keep readers coming back for more and increase your credibility.
Design Essentials
First let's look at how to use images and design for your blog.
#1: Branding
Your blog header is one of the most important design elements of your blog. In addition to having your logo in your blog header, you can use the design to convey the message you want and strengthen your brand.

#2: Easy Reading
Images in your blog posts make your blog appealing and keep visitors on your site.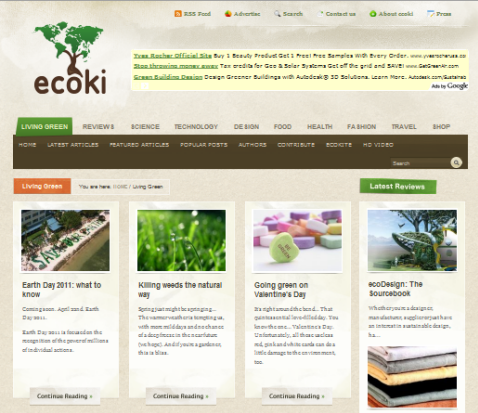 The other key places to use images are in the sidebar and in the footer, depending on your overall blog design. Your readers turn naturally to these areas for useful information. This is why the sidebar and the footer are great places to show your readers what you want them to do next.

Your Primary Call to Action
You probably have a couple of things you want to accomplish with your blog. But you need to be clear about your main objective. What do you want your visitors to do when they come to your blog? Once you've figured that out, use images to direct attention to your primary calls to action.

These images are usually in a very prominent position above the fold on your blog. This means they're always in full view at the top of the page, where readers see them immediately when they come to your website.
The right visuals can incite the interaction you want from your blog visitors and play a key role in helping you reach your primary blog objectives.
#3: Social Media Profiles
A blog is considered a social media platform and you want to make it easy for readers to connect with you on the social platforms they feel most comfortable with. This is why many blogs have easy-to-recognize social icons in a prominent position.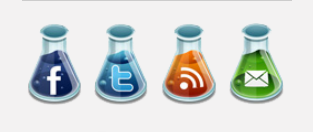 #4: Free Incentives
The primary objective for many bloggers is to increase their list of subscribers. And many bloggers give away a free report or other freebie as an incentive. Use a compelling image of your free incentive to get more readers to sign up.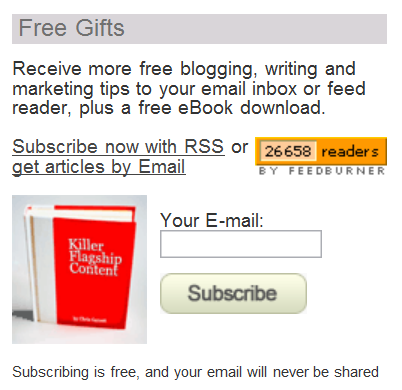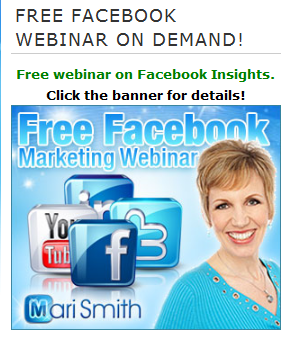 #5: Books
The primary objective for some bloggers is to promote their book. A well-positioned picture of your book is a great way to increase recognition, highlight your expertise and build your credibility.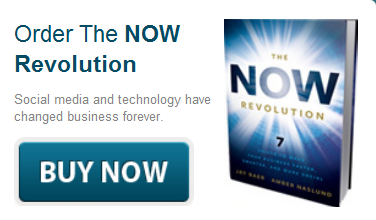 #6: Key Presentations
Many companies choose to embed a key presentation in their sidebar to highlight their particular area of expertise and make a call to action. Pay attention to the visuals you use to make your blog readers want to find out more about what you do.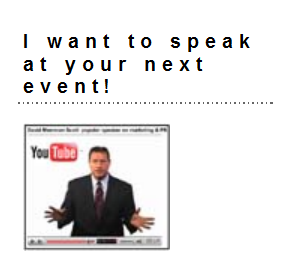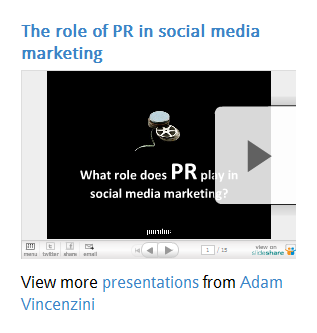 Key Information
Depending on your objectives, you might have more key information about your company to share in your sidebar.
#7: Products
Place visually appealing badges about your products in a prominent position to get more sales.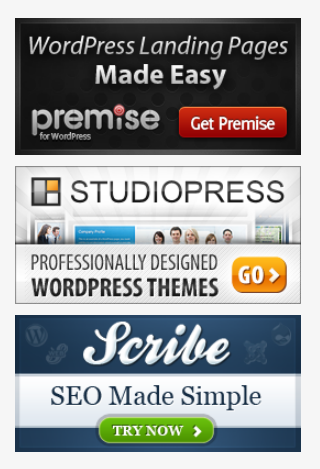 #8: Blog Author Photos
If you don't have a photo of yourself or your team in your header, consider putting one in your sidebar. This shows your readers who you are and can make it easier for them to feel a connection with you.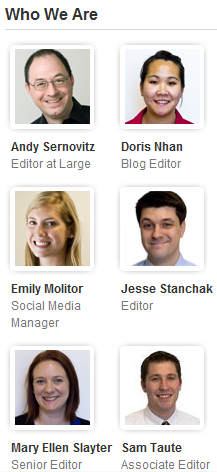 #9: QR Codes
Another type of graphic is a QR code. If this is something your audience can relate to, you might find it useful to have on your blog.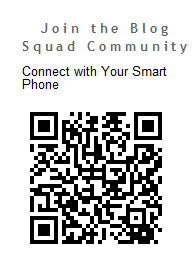 #10: Navigation for Internal Links
You may want to highlight certain information on your blog that readers may otherwise miss.

#11: Navigation for External Links
Is there something else you'd like to share with your readers? Make the link appealing with the right image.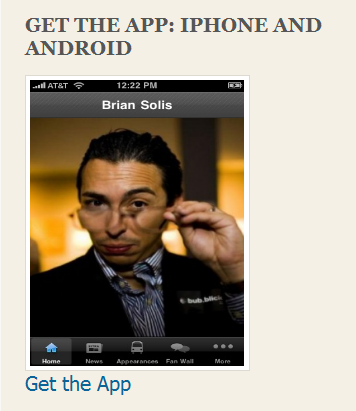 #12: Clients and Sponsors
Consider highlighting the clients you've worked with or your blog sponsors. Be sure to check whether you have the right to publish their logos.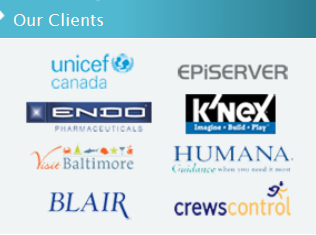 #13: Awards and Prizes
Share badges of awards and prizes you've won.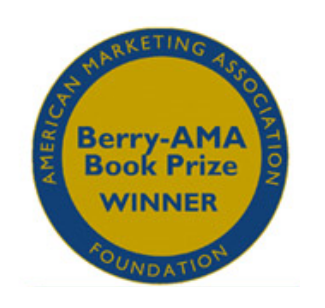 #14: Social Numbers
Display widgets highlighting the size of your communities. Popular widgets on many blogs show the number of your Twitter followers, your blog subscribers and your fans on Facebook.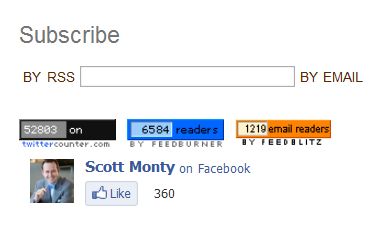 #15: Rating Systems
If there's a widely recognized ranking tool in your industry with a badge, consider placing this on your blog for social recognition.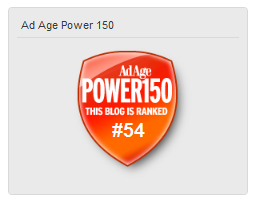 #16: Social Networking Sites
Most social networking sites have widgets you can embed on your blog. This is a great way to grow your communities on social media platforms. It gives your readers the choice of where they want to connect with you. And as the communication styles vary on different social media platforms, it also lets your readers choose how they want to connect with you.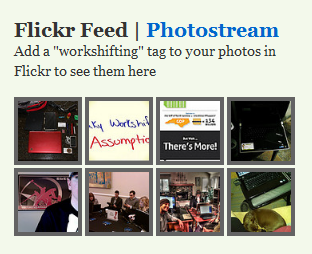 #17: Regular Guest Blogging Sites
Many bloggers also publish articles on other websites and blogs. Badges from these blogs can add credibility and social proof.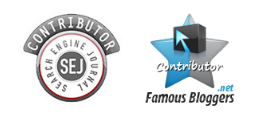 #18: Blog Directories
A number of popular blog directories offer badges and widgets for their community to use.

#19: Community Badges
Blogs with active communities can consider using a badge to incite more interaction within their communities.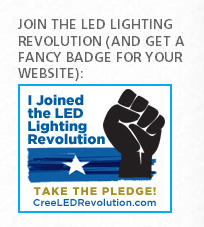 Identify the Images You Need for Your Blog
You'll notice that many blogs use a variety of images. But you don't need to include all of them. Too many images can become a distraction.
Plus, you'll use most of these images with a link and these links are "site-wide links"—they appear on all of the pages of your blog. Choosing which site-wide links to use is a strategic decision. You want to stay focused on where you want to send your readers.
So try to find the right balance you need to make your blog appealing and the right images to use to get what you want out of your blog.
What are the images and badges you have on your blog and why? Please share them in the comments below.