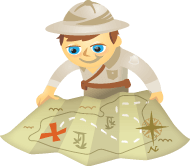 Are you sending out press releases and waiting for the media to write about you?
Are you wondering how you can integrate social media with public relations?
Instead of waiting for the media to write their story, organizations are choosing to share those stories via social media.
In this article I'll share four ways you can use social media to support and enhance your public relations.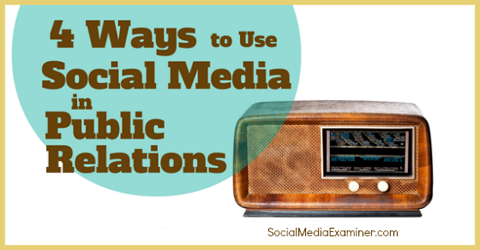 #1: Include Social Sharing With Press Releases
If you need to write a press release, find a way to support and extend the message via social sharing.
Keep in mind that journalists rely heavily on Twitter, Facebook and other platforms to source and research stories. When you share your story socially, you are meeting them where they are instead of interrupting them in their inbox.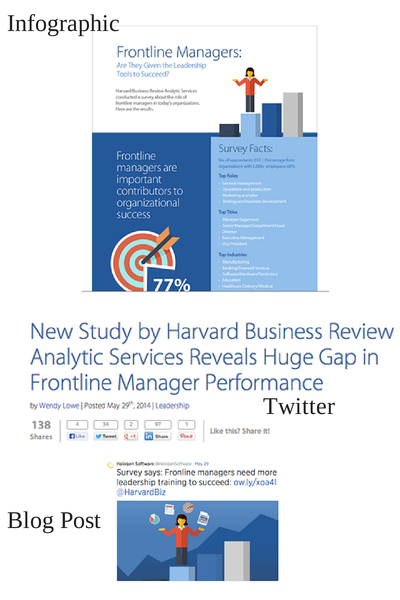 For example, a story about a charitable contribution would translate very well to video (building up your YouTube channel). Or you can share data via an infographic that fans can pin, tweet and share from your blog or Facebook.
The marketing team at Halogen Software tries to make every story visual and social. The company released an industry report in June 2014 and added social components with a Twitter campaign, an infographic and a blog post.
#2: Create Social Campaigns Around Customer Case Studies
Most PR teams create customer case studies to highlight successes and build credibility. While some customer stories make a good write-up, most people aren't willing to invest the time to read long-form articles. Instead of sharing the full case study on social media, pick out the key facts from the client's success story and highlight those across the board.
Many stories are actually more powerful when told through the right social channel. For example, Microsoft used video to share a story about how their technology is making a difference in people's lives.
Thanks to Microsoft technology, Sarah Churman was able to hear for the first time. The company knew showing instead of telling would elicit a stronger emotional response. They gave the story life by sharing a video of Sarah hearing her first sounds.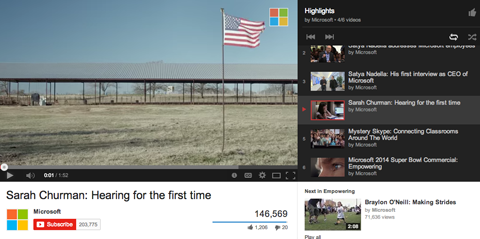 The next time you're gathering customer testimonials and writing case studies, interview your customers on-camera. You can share the video on YouTube and choose the best quotes to share on Twitter or Facebook.
Infographics have become a popular way to share data—people are drawn more to images than text. Take some key metrics from your customer interview and rework them as an infographic others can share on Pinterest, Facebook or Instagram.
Get Expert Social Media Marketing Training from the Pros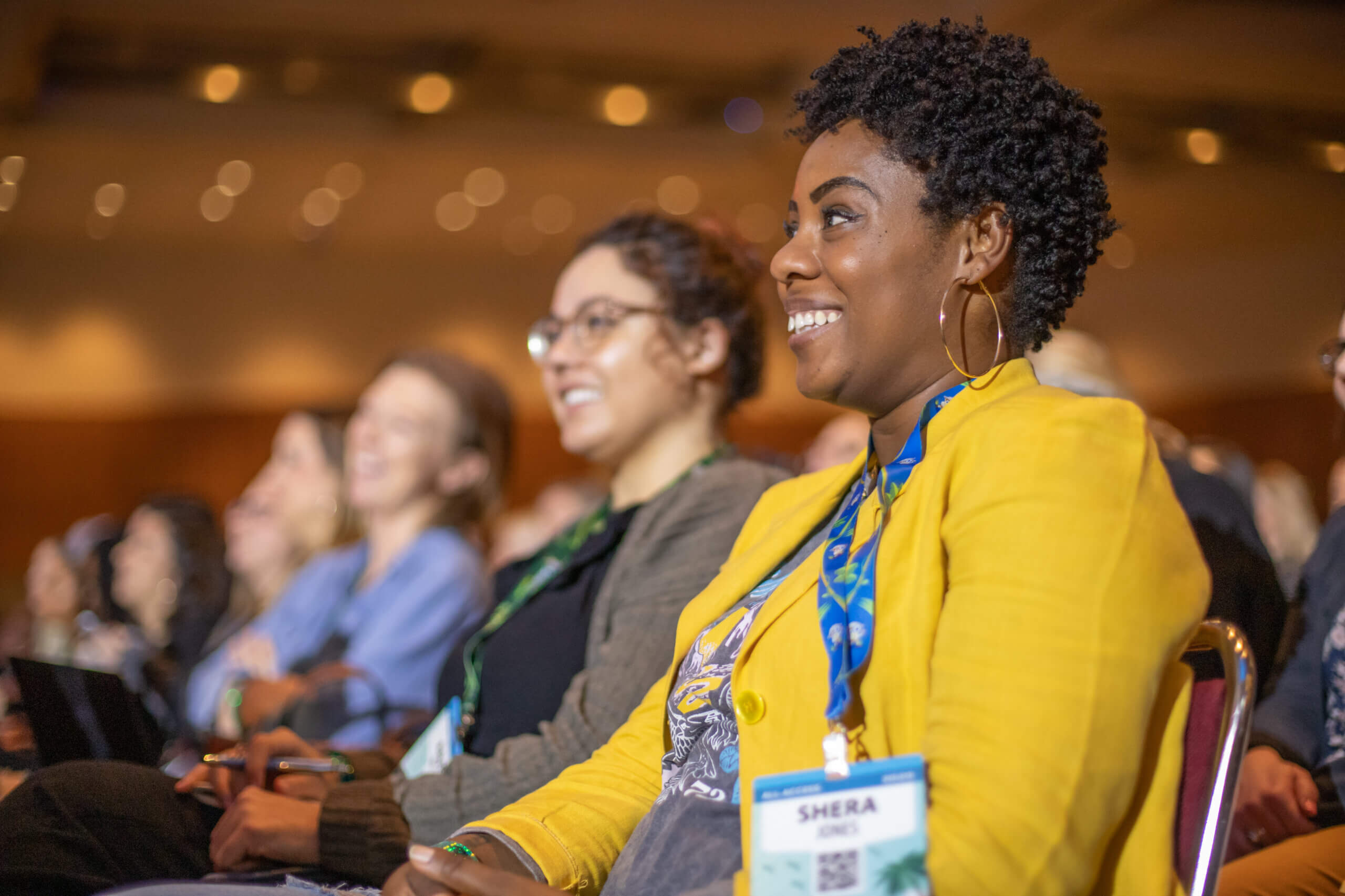 Want to get ahead of the competition or learn how to diversify your strategy?
Learn from dozens of the industry's most trusted experts, rub elbows with other smart marketers, and take your marketing to the next level during this 3-day event in sunny San Diego, CA.
CLICK TO LEARN MORE
Experience Social Media Marketing World Without the Travel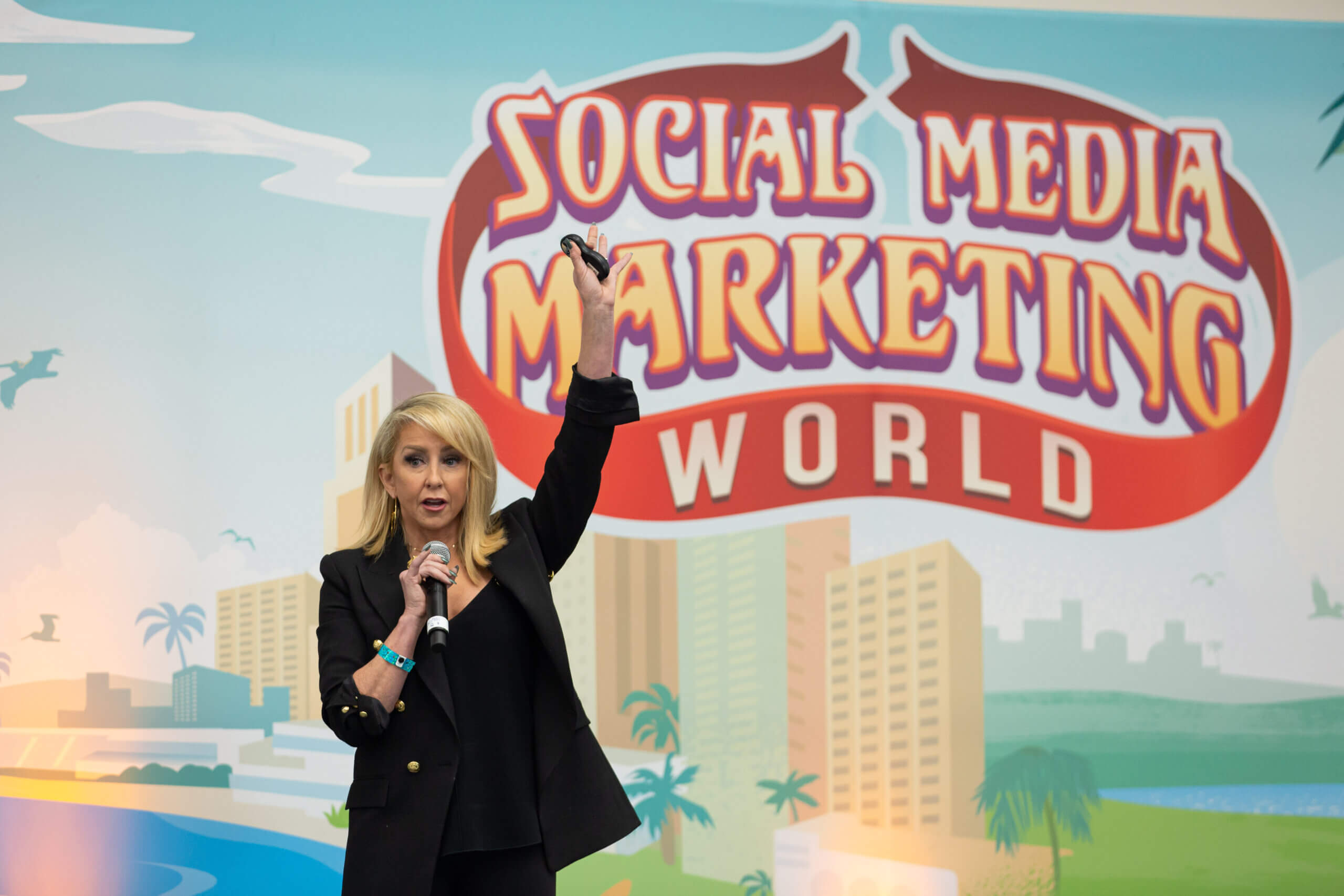 Imagine learning from the world's top social marketing pros without ever leaving your home or office.
Attend Social Media Marketing World virtually with an On-Demand Ticket. Watch all the sessions, keynotes, and workshops when and where you want! You'll walk away with real business-building ideas without having to deal with the stress or expense of travel.
CLICK TO LEARN MORE
To spread the word further, write an article summarizing the case study and addressing any pain points the customer had. These shorter articles are excellent opportunities to reach a wider industry audience, especially when you share them on LinkedIn.
#3: Ask Executives to Publish on LinkedIn
When CEOs or other executives actively engage with professional colleagues and customers, they're playing an important role in building trust with key stakeholders. Yet only a handful of CEOs are active on social platforms. It's time to change that.
LinkedIn is a good place to start because it's the leading social platform for professional networking. Since it now offers a publishing platform, you or your executives can share content quickly and know you're reaching the right audience.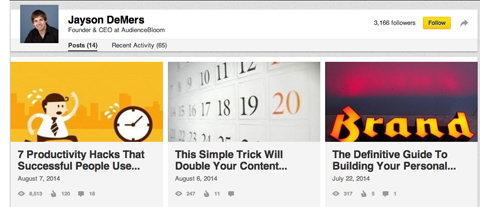 Instead of writing an op-ed for a newspaper or an article for an industry publication, use that content on LinkedIn. Sharing your company updates on LinkedIn is a much faster way to reach your audience than waiting for traditional media to publish your contribution.
You can either create content specifically for LinkedIn or republish from an existing blog or other source.
Jayson DeMers, the CEO of AudienceBloom, is using LinkedIn to republish existing content from his Forbes.com blog with good results. He now has more than 3,000 followers who are receiving this information directly in their LinkedIn feed.
#4: Offer Expert Opinions in Real Time
As industry-related stories break, social media offers the prime way for you to offer expert commentary and make an immediate impact on your audience. If you wait for a press release to make the rounds, you'll likely miss your opportunity.
For example, when a government database is hacked or a major story about stolen credit card numbers breaks, security companies react swiftly on all social fronts. By helping others understand the situation and offering advice, they're positioning themselves as experts, as well as drawing attention to their product or service.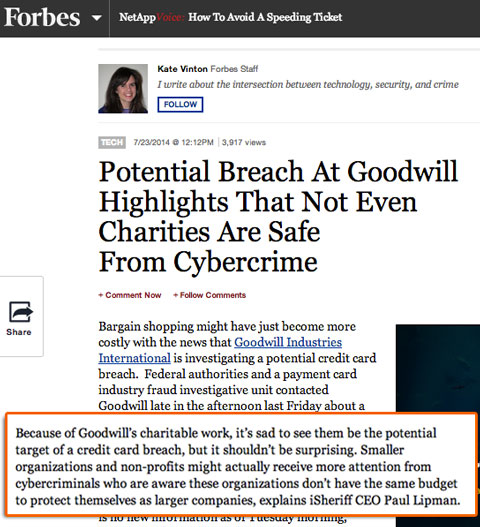 Before you connect yourself with specific events in your industry, assess each opportunity as it arises and have a plan in place for when and how you will respond to certain situations.
In the case of breaking news, proceed with caution to ensure that you are adding value to the conversation and not being completely self-serving or trying to capitalize on a tragedy.
Conclusion
If you've been relying on traditional public relations tactics, it's time to breathe new life into your efforts. By focusing on a social approach, you'll be able to communicate your messages directly with your stakeholders.
Plus, you'll be better able to connect with the media and bloggers where they're proactively looking for news and resources instead of spamming them with information (like press releases) they simply don't want or can't share immediately.
What do you think? Which traditional public relations tactics do you still use? How have you used social media to enhance those tactics? We'd love to hear your ideas and feedback. Please share your comments below.
Experience The World's Largest Social Media Conference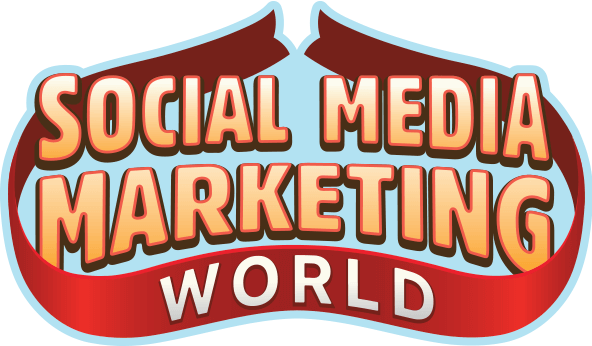 Quality marketing training, actionable takeaways, and beneficial connections—that's just a fraction of what you can expect at Social Media Marketing World! Join thousands of smart marketers in sunny San Diego this spring and level up your marketing.
🔥 Sale ends Tuesday! 🔥
GET TICKETS NOW