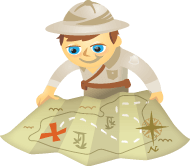 Are you thinking about adding videos to your social media mix?
Do you want to boost your awareness and increase engagement?
Social media networks provide a lot of video options.
From Google+ Hangouts to Twitter's Vine and Facebook's launch of Instagram Video, video is fast becoming an essential part of any business's online marketing strategy.
In this post, I'm going to show you how to incorporate video from 5 platforms into your social media strategy.
#1: Vine Video
For those who aren't into complex video production, Vine lets you create simple, six-second looping videos to share on Twitter and Facebook.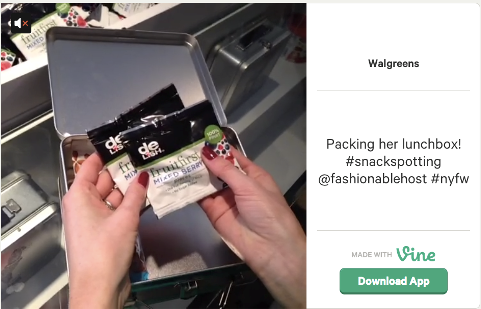 Some brands on Vine include Xbox, HTC, Puma, Urban Outfitters and Walgreens.
Here are some ways businesses can use Vine to support strategic goals.
Tease or Demo a Product
In six seconds, you can show off the best features of your business's products or tease a new product launch.

The Glitch Mob used Vine to tease the preview of their new album.
Preview an Event
Got an upcoming webinar or conference? Give people a quick snippet of what they can expect with a Vine video. Take them behind the scenes of the preparation and make video a part of your event marketing strategy.
The Conference You've Been Waiting For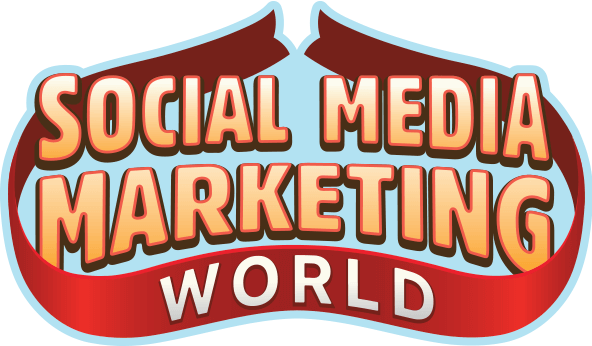 As a small business marketer, you can probably only pick one or two events to attend each year. Get back into the game with an unbeatable conference experience and expert training at Social Media Marketing World in sunny San Diego, California—from your friends at Social Media Examiner.
🔥🔥 As a valued reader, you can save $640 if you act now! Sale Ends Tuesday!
CLICK HERE TO LEARN MORE
Showcase Your Portfolio
Share a six-second video sweep of your latest interior design creations. It's more powerful than a flat photo because potential customers experience your work in context.
Pulp Design Studio used Vine to showcase their new spring line of silk florals.
Take Fans Inside
Take your fans inside your office, your store, your restaurant or any other place they usually can't go to help them get to know your business on a more personal level. Show employees at work, hanging out and having fun. Show that the people inside your company are passionate about what they do and customers will be more confident in your service.
#2: Instagram Video
Instagram recently launched their own 15-second, non-looping video capability.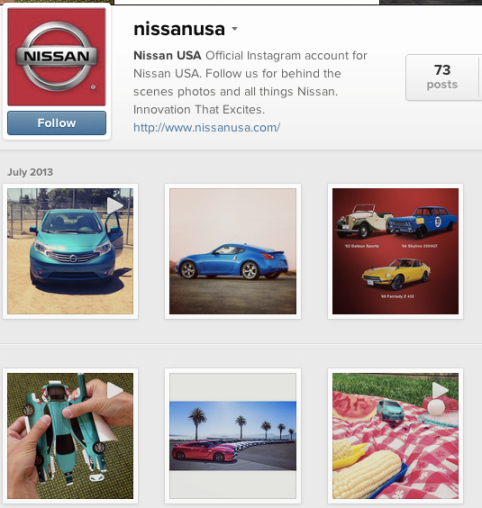 The service has an edge over Vine thanks to the editing capabilities that Instagram has to offer along with the fact that you can share Instagram posts beyond Facebook and Twitter to Tumblr, Flickr, email and Foursquare.
Some brands using Instagram video include Taco Bell, Burberry, Starbucks, Disney, Nissan USA, Topshop and General Electric.
Use Instagram video similar to the way you use Vine, with the added bonus of having almost twice the time to get your message across.

Starbucks shared a video of their flagship store in Pike Place.
#3: Facebook Video
Facebook allows verified users to create or upload up to 20 minutes of HD video. According to a study done by Dan Zarrella on how to get likes and shares on Facebook, video added directly to Facebook outperforms other video linked from networks such as YouTube in likes, comments and shares.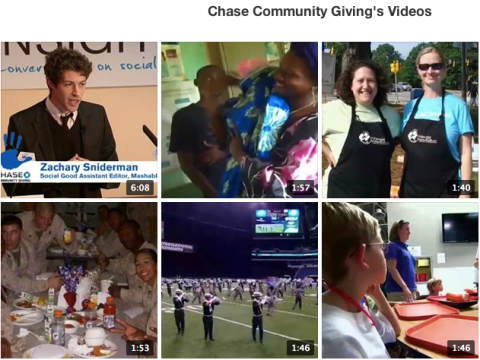 If you want Facebook engagement for your videos, add them directly to your Facebook Page.
Brands using Facebook video include Chase, Coca-Cola, Pepsi, Skittles, Burberry, Hollister, Wildfire and Angry Birds.
Get Expert Social Media Marketing Training from the Pros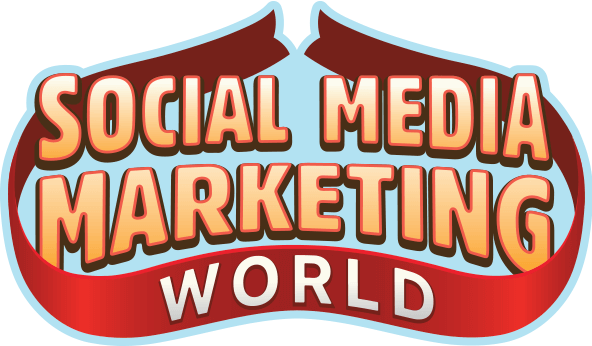 Want to get ahead of the competition and learn how to diversify your social marketing strategy?
Learn from the industry's most trusted experts, rub elbows with other smart marketers, and take your marketing to the next level during this 3-day event in sunny San Diego, California.
CLICK TO LEARN MORE
Here are ways businesses are using Facebook video:
Commercials
Bring your offline marketing online by sharing commercials for your business directly on your Facebook Page to increase engagement and feedback. Better yet, let your fans help you choose the perfect commercial!

Skittles has 25 videos loaded to their Facebook Page.
Encourage Fan Video
Boost the activity level on your Facebook Page (and your EdgeRank score) and ask fans to share their best videos of your product. This is a great way to build up your video content without having to even create a video.
Send Personal Messages
Since you can record video directly from your webcam to your Facebook Page, why not send personal messages to fans? It can be anything from a well-known person in your business addressing current news about your business to employees recording their own tips of the week.
Show Your Caring Side
People love businesses that are involved in their community. Continue offering your fans more of your personal side and show how you help your community through service, donations, or by bringing awareness to important issues.
#4: Google+ Hangouts
If you're looking to incorporate live video into your social media strategy, then Google+ Hangouts are your best bet.

Google+ Hangouts allow you to have up to 10 people (including the host) on webcam. You can also share your screen, YouTube videos and other media during your Hangout.
Since you can record Google+ Hangouts to YouTube, you can easily share them later on other social networks, just like you would any other YouTube video.
Some brands and well-known organizations that have used Google+ Hangouts include Glamour Magazine, NASA, Jaguar USA, Clinique UK, National Geographic, Cadbury UK and Coca-Cola.
Businesses can use Google+ Hangouts to:
Conduct Webinars
Educate your audience using a live stream through YouTube. You can reach an unlimited number of viewers who can watch you speak and share your screen, and you can record the webinar for your video library.
Interview People
If you like to record interviews as a part of your content strategy, you can create the Hangout just for two people, record it and upload it to YouTube after the interview is finished.

National Geographic interviewed Buzz Aldrin and Conrad Anker in the Everest, Mars, and Beyond: Hangout With Risk Takers.
Broadcast Panel Discussions
Your business can be an authoritative source in your industry when you hold regular panel discussions with industry experts. Your viewers can become a part of the discussion by chatting on Google+ beneath the streaming Hangout.
Hold Business Meetings
Need to collaborate with your marketing team and consultants face to face, but they're scattered throughout the country (or even the world)? No problem—just set up a Google+ Hangout and you can get a total of 10 people together to discuss your game plan. You can even record it for future reference or for other members of your team who weren't able to attend.
#5: YouTube
Last but not least is YouTube video. If you have videos on YouTube, you can incorporate them into every part of your social media strategy. On most social networks—Facebook, Google+ and Twitter—you can share a link to any video on YouTube and people can watch your videos directly on those networks.
Distinguish Your Portfolio
Add YouTube videos to various sections of your LinkedIn presence, such as your summary and your individual job listings, to turn it into a more diverse portfolio. Visitors can view your videos without leaving your profile or page.
Your Turn
These are just a few ways you can incorporate video into your marketing strategy. Check them out to see what works best for your business.
What do you think? What types of video do you use in your business strategy? What videos have you received the most engagement from? Please share in the comments!
Curious about Web3?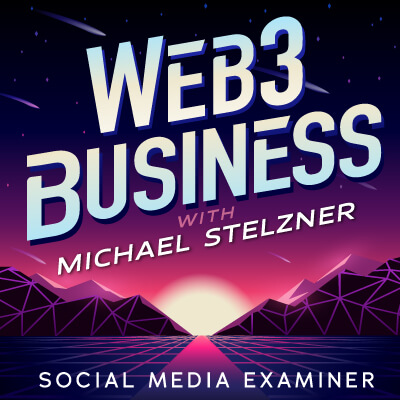 Follow the Web3 Business podcast to find out how Web3 will affect your business in the near future.

Every Friday, host Michael Stelzner interviews leading industry experts about what works right now in Web3 and what to expect in the future, so you can prepare your business for the shift, even if you're a total newbie.
FOLLOW THE SHOW