Are your Facebook ad costs too high or your engagement too low? Wondering how to get your Facebook marketing back on the right track?
In this article, you'll find causes and solutions for common social media marketing problems.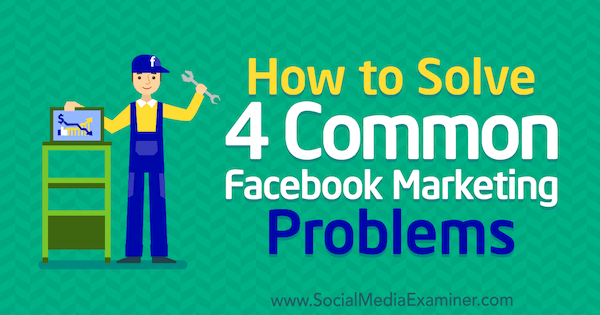 #1: Your Facebook Posts Get Little to Zero Engagement
Despite posting regularly on Facebook, your engagement is low or non-existent. You've tried multiple post types, published at different times of the day and week, and still aren't seeing results.
Possible Causes and Solutions
You don't truly understand your Facebook audience or their behavior.
It's crucial that you understand who your audience is on Facebook and what topics they want to see and hear about, so you can fill those gaps with entertaining or interesting content. Check your Facebook Audience Insights to see exactly who your audience is and what they're interested in, and check what times and days they're online.
To access your Insights, open Ads Manager, hover over All Tools, and select Audience Insights.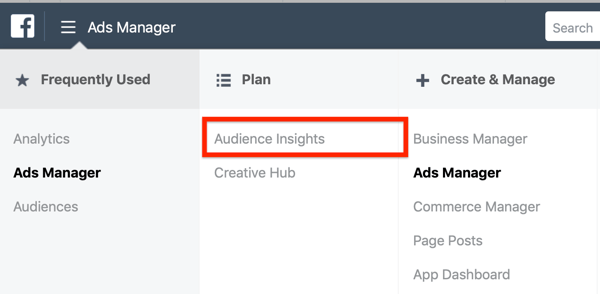 In the pop-up window, select People Connected to Your Page.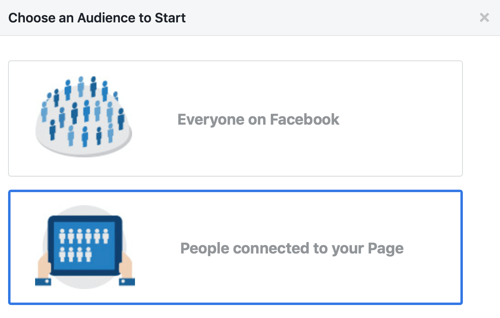 In the left sidebar, select your Facebook page to see detailed information about your followers. Click the tabs on the right to learn more about the demographics of this audience, their interests, geographic locations, and more.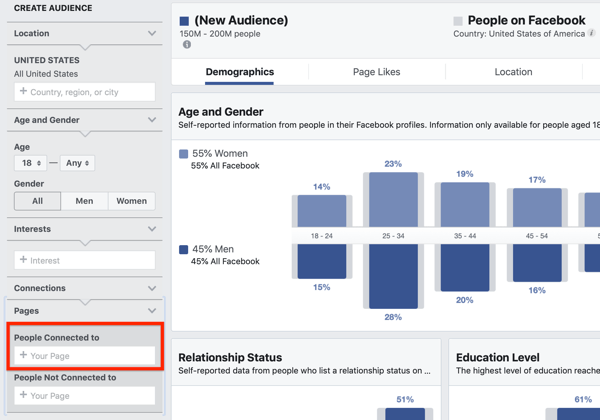 You aren't delivering any new, interesting, or relevant Facebook content.
If you keep creating the same Facebook content or the same kinds of ads, you'll keep seeing the same results—or no results. Social media changes constantly and what works one month may not work the next. To stay ahead of the algorithm, your Facebook marketing strategy and content need to be constantly evolving and changing, or your results will stagnate or decline.
Always aim to deliver content that is helpful, informative, and interesting, rather than content that simply fills your business or personal goals. Keep track of what's working in your Facebook marketing and do more of it. Consistent, regular reporting is a crucial part of understanding what will work next time and what won't.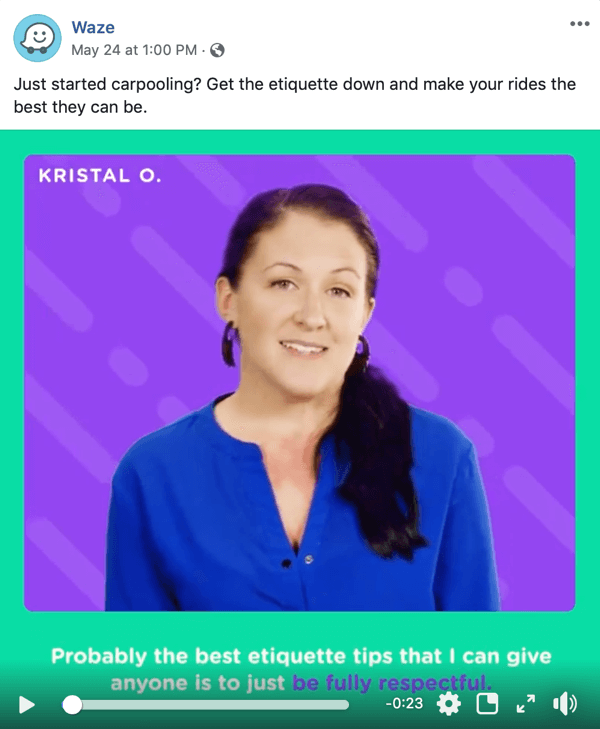 Also look at what's working on your competitors' pages. Don't just copy what they're doing, though; take lessons from it and do it in better and more unique ways.
The Conference You've Been Waiting For
As a small business marketer, you can probably only pick one or two events to attend each year. Get back into the game with an unbeatable conference experience and expert training at Social Media Marketing World in sunny San Diego, California—from your friends at Social Media Examiner.
🔥🔥 As a valued reader, you can save $350 if you act now! Sale Ends Tuesday!
CLICK HERE TO LEARN MORE
If you're not sure what to post, ask your followers what kind of content they're interested in. Run a Facebook poll on your page or ask questions to find out what they want to see.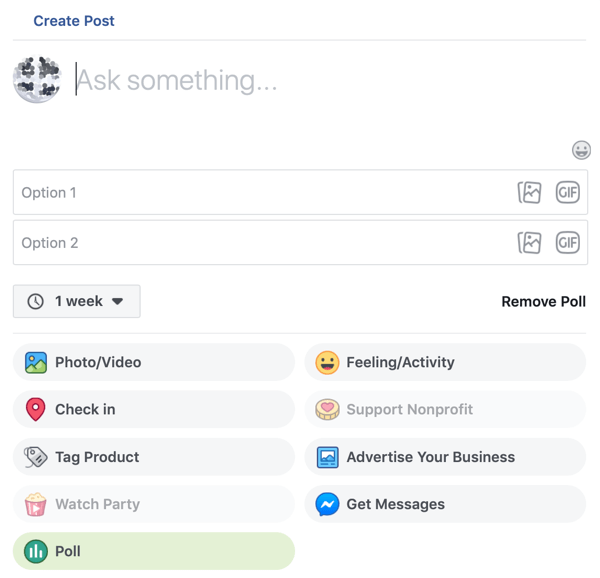 You could also send a direct message to your followers with an incentive (such as a prize or discount) for simply answering questions about the content they're interested in. If you don't get enough responses, ask again or provide a better incentive.
If you have a storefront, ask your current customer base what they're looking for or consider some of the questions they frequently ask you and try to answer these through your content.
Quality, relatable evergreen content will always be popular, but if you occasionally tap into and leverage current trends quickly, your content has the potential to spread to a wider audience. Not everyone is doing it (much less businesses) because fast, on-trend, responsive content takes time and resources to coordinate.
Use tools like Google Trends, BuzzSumo, or Feedly to search for trending content. With Feedly, you can set up Google alerts, follow pages in different categories (or search for trends manually), and save articles to read later.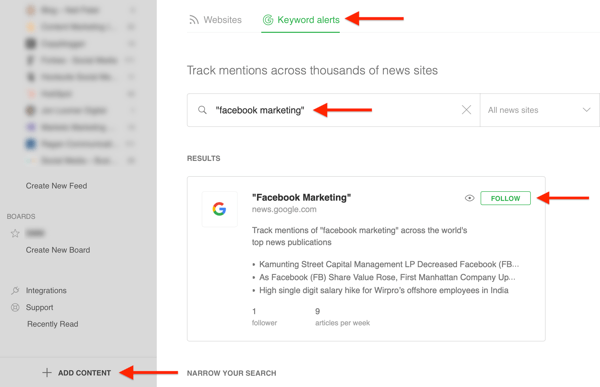 When you plan Facebook posts in your social media content calendar, leave gaps for one or two more timely posts, and add them when you find a relevant cultural trend that works for your Facebook page.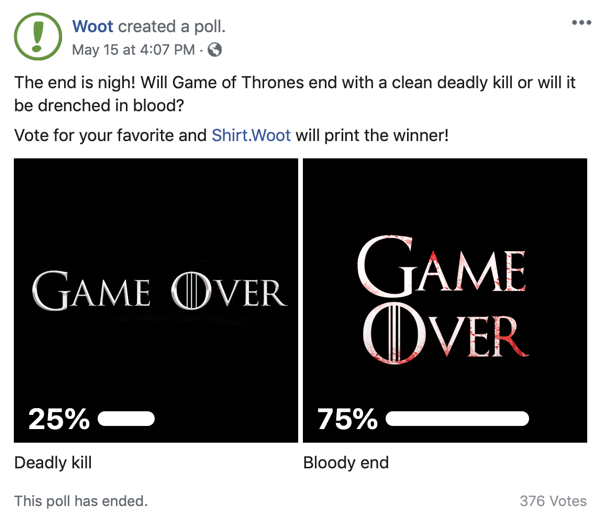 #2: Engagement Is High, But Conversions Are Low
You're getting fantastic engagement on Facebook. Users are liking, commenting on, and sharing your posts. Good for you! The problem is that the engagement simply isn't translating to sales, leads, or whatever your overall goals are.
Possible Causes and Solutions
Your Facebook content performs well but isn't relevant to your products or services.
Facebook users might have some interest in your business or page, but their motivation for following you is the quality content. This isn't great in the long term, particularly if maintaining your current Facebook marketing strategy comes at a high cost to you in terms of time or money.
However, it's not such a bad position to be in for the short term. You clearly understand what your customers like; you just need to consider how you can use Facebook to convert those fans into super fans and customers.
If you're trying to sell a product or service, your Facebook content needs to be relevant not only to your audience but also to your business. Each piece of content should serve a specific goal (even if that goal is purely to entertain), and should sit in that sweet spot somewhere between your audience's needs and your business goals.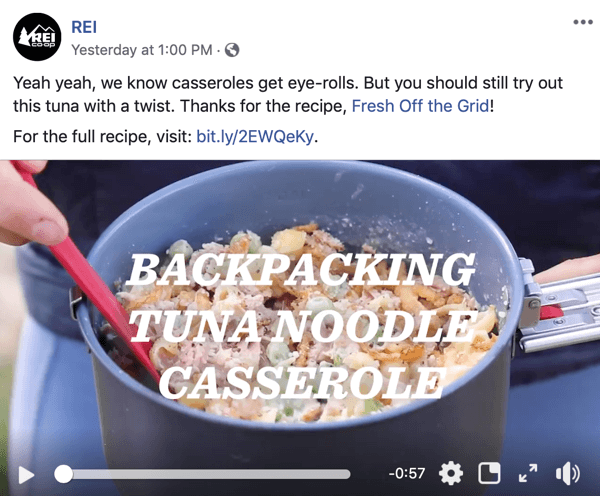 If your content is already great, be careful about changing things too drastically, too quickly. You don't want users to switch off or unfollow your page because you're no longer delivering the kind of content they like.
Try to maintain the integrity and personality of your Facebook presence while also delivering the messages you need to deliver. Does your audience love funny, relatable memes? You might create original memes about your sales, products, or services that speak to customers' pain or passion points, like opening a box of your products, waiting for your products, or having a need for your services.
Weave your business messages into your Facebook content in a way that's relevant without compromising quality.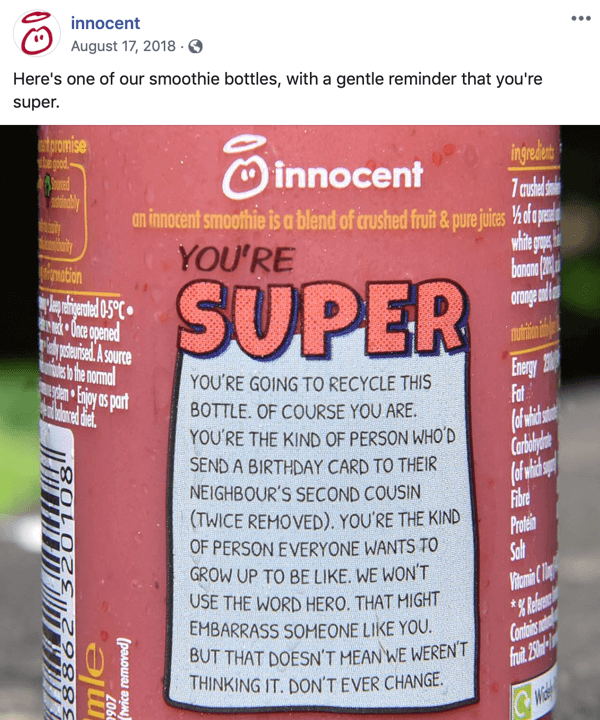 You haven't built an effective Facebook ad funnel.
Your Facebook followers like your content and they may even have the potential to convert, but they're not getting there. This won't necessarily happen unless you have an effective strategy.
Use Facebook ads to target those users along all stages of the funnel, especially in the later phases. At a basic level, if you have a website, you must have the Facebook pixel. You may have already been driving users to your website. Using the Facebook pixel, retarget those users who have already visited your website or even users who have clicked through to specific pages with targeted sales messages.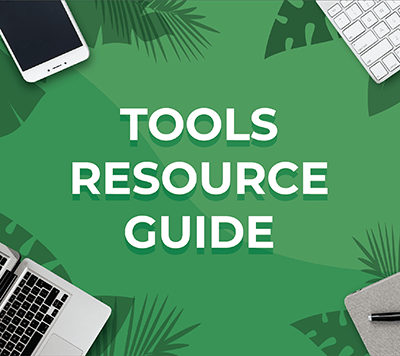 Looking for something to make your life easier?
Discover the tools we recommend to drive engagement, save you time, and boost sales across your entire marketing funnel or business.
Whether you need help planning content, organizing social posts, or developing your strategy, you'll find something for every situation.
FIND YOUR NEXT FAVORITE TOOL
Send them a discount code or limited-time offer. Or with Facebook lead generation ads, offer an e-book containing useful advice in exchange for their information.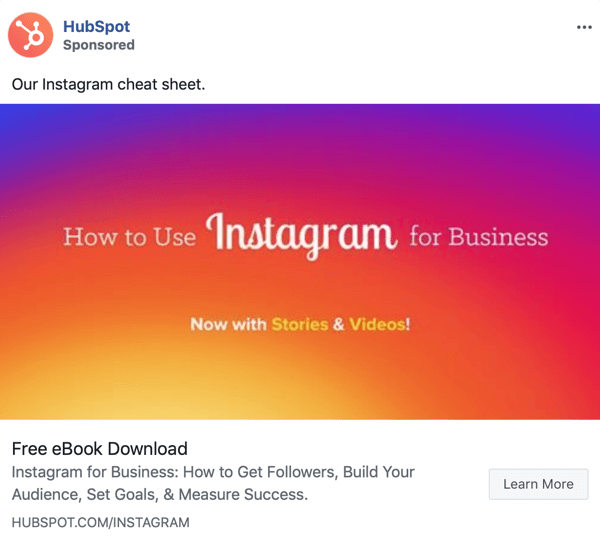 #3: Negative Feedback on Your Facebook Page Is Common
Users are unfollowing or unliking your Facebook page, or you're getting negative reactions, comments, or direct messages to the page. This could be a sign you need to change your Facebook marketing strategy or it could indicate larger problems with your page.
Possible Causes and Solutions
You don't respond to comments and questions on Facebook.
If you aren't acknowledging comments and questions or you're using standard responses for questions that need to be addressed separately or individually tailored to the user, your audience will become more and more frustrated.
A comprehensive community management process will solve many of these issues and is particularly useful if more than one person is helping to manage your Facebook presence. This process should include:
A comprehensive FAQ document you can tweak for individual users and their specific questions and needs
An escalation process to determine what happens with queries that begin to spiral out of control
A dedicated person to manage the page and respond to most queries
Tools such as MavSocial allow you to easily manage your Facebook conversations so no comments are missed. MavSocial plans start at $16/month (for one user), with free trials available. Using this tool, you can assign tags to Facebook comments or posts and sort them accordingly.

For instance, if you've received multiple queries about how a particular product was made, you could tag these queries, tell users you're looking into the issue, and follow up with an answer when you have it. Once tagged, you can search for certain posts or messages using those tags.
When you've dealt with the query, simply click the check box to mark the message as complete.
This tool lets you see conversations from all of your social channels in one place, so you don't need to waste time toggling between platforms answering the same questions in vastly different ways.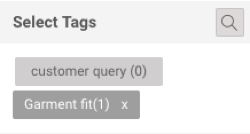 You've been targeted by trolls on Facebook.
It's your responsibility to moderate your Facebook page, hide any inappropriate conversations, and block users who breach the guidelines of the platform.
If you feel you're being targeted by trolls, hackers, or other groups, you do have the right to block users, especially if they're using discriminative, derogatory, or otherwise offensive language. On Facebook, set guidelines on your page and in your group.
Pro Tip: Negative feedback can be a sign of underlying issues with your business, so don't ignore it. Thank your customers for bringing the issue to light, and then use the insight to fix what's broken with your processes or products.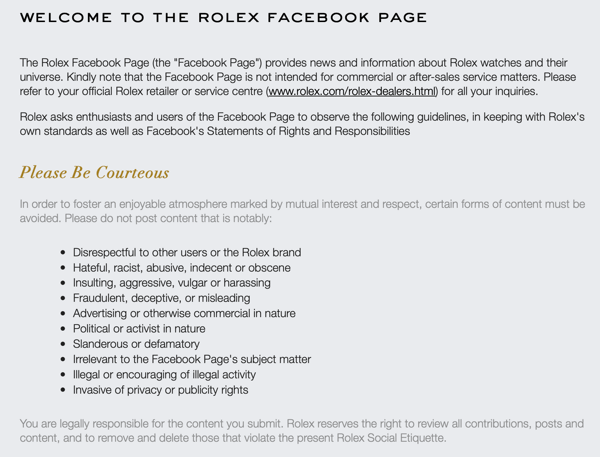 #4: Your Facebook Ad Costs Are Too High
No matter what you do, your Facebook ad costs are well above benchmarks, yet you're not sure how to fix them. You're sinking a lot of money into paid social with minimal results.
Possible Causes and Solutions
Your Facebook ad targeting is off.
Your targeting may be too broad or general, or that audience group may just be very competitive. Fortunately, there are plenty of ways to discover new audiences for your Facebook campaigns. You just need to try different things, test one aspect at a time, and record what is working and when.
Certain targeting might even be competitive only at certain times of the year. To illustrate, if you're a B2C business that sells gifts targeting men before Valentine's Day, this will make that targeting group more competitive, increasing ad costs around that time. Consider these fluctuations when budgeting.
Another possible cause is that your messaging isn't strong enough or relevant for that group. Review your ad copy and creative. Is it compelling enough for your target audience? Here are some tips for writing effective Facebook ad copy:
Tailor your copy to suit your target market. Are you using the correct language? If you're selling luxury men's watches, your ad copy and creative assets should look and sound premium. On the other hand, sometimes noisy, attention-grabbing copy might work for a product with a low price point.
Write short, concise, and catchy copy with no unnecessary words.
Make the copy compelling. Ditto for your headline.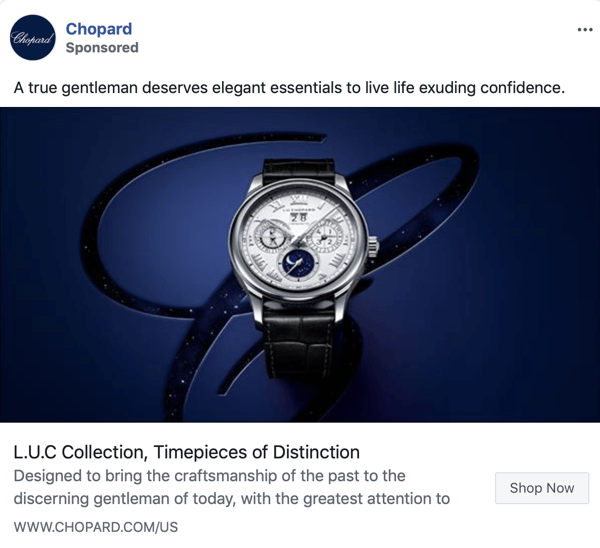 While your ad copy is important, your ad creative is crucial. Try testing different images, videos, carousels, or canvases and always record your results as you go. Test the type of images. Do your ads work if they feature images of people? Does a certain type of visual work better than others?
If a person's eye is going straight to the image rather than the text, it makes sense to have text on the image. If you do have text on your images, keep in mind that Facebook will only allow 20% text for images used in ads.
You're not testing and optimizing your Facebook ads correctly.
With Facebook ads, so much of what we do is learned from split testing. It's important to test only one aspect of your ads at once, so you can understand exactly what's working and optimize correctly. If you're using 20 different interests in your targeting, and changing copy and ad types constantly, you won't be able to gather any definitive insights over the long term.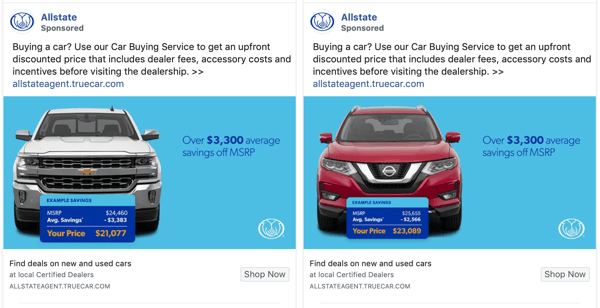 You're not using the right platforms for the right ad types.
Some people will find that certain ad types work better on different platforms. For example, lead generation might work well for Facebook, while promoted content works well on Twitter, and traffic ads might work better on Instagram. Again, testing is a crucial part of the process.
Conclusion
Crafting an effective Facebook marketing strategy that translates into definitive results for your business isn't always easy. The algorithm changes frequently, so your approach needs to be constantly evolving to achieve your goals. This article explores four common problems you'll likely encounter and provides actionable solutions to get your marketing efforts back on track.
What do you think? Which of these common Facebook marketing issues are you facing? How do you plan to change your approach to solve them? Feel free to share your thoughts in the comments section below.
More articles on Facebook marketing:
Get Your FREE Course: Web3 for Beginners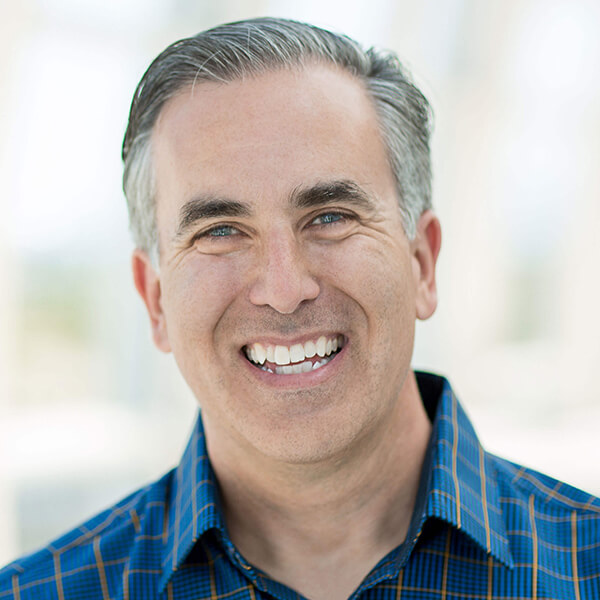 Curious about Web3, but don't know where to start or who to trust?

Introducing Web3 for Beginners, a course taught by Michael Stelzner, the founder of Social Media Examiner.

Learn the basics of Web3 and apply it to your business with this FREE comprehensive course.
CLICK HERE TO GET FREE ACCESS