Wondering if Snapchat ads are right for your business? Need to diversify your advertising?
To explore Snapchat ads, I interview Savannah Sanchez on the Social Media Marketing Podcast.
Savannah is a Snapchat ads pro and founder of The Social Savannah, a consultancy that helps eCommerce brands with paid social media. She also offers a Snapchat ads marketing course.
Savannah explains what types of advertising campaigns you can run on Snapchat and the different ad placement options you can choose from. You'll also learn what types of creative work well on Snapchat.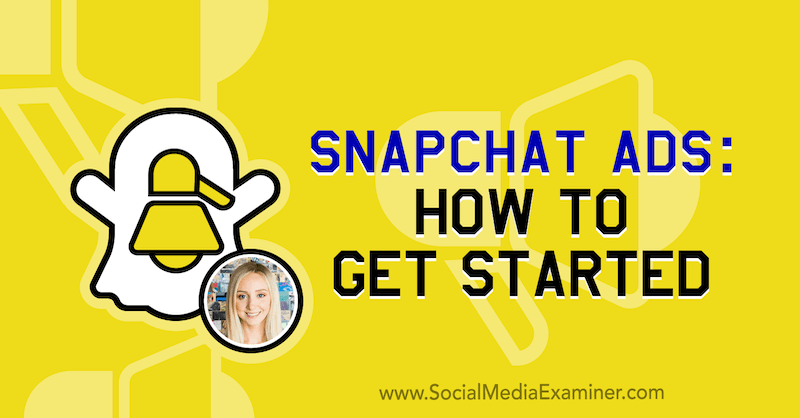 Two and a half years ago, Savannah started the Snapchat department at the large eCommerce advertising agency where she worked. In her role with the agency, she was able to get access to a lot of ad accounts for many big brands.
Nine months ago, she decided to work on her own directly with brands as a consultant.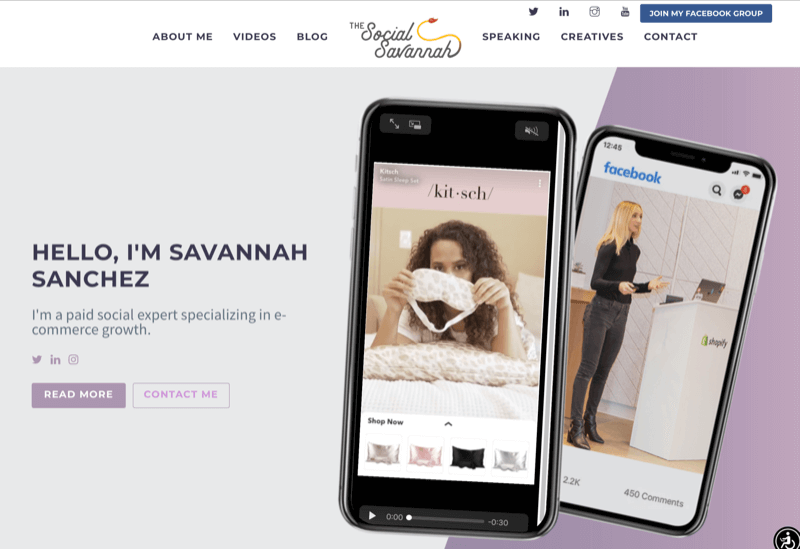 She now works with a handful of eCommerce brands, most of which spend $50,000 to $150,000 on Snapchat ads per month, including Kitsch, Doe Lashes, Our Place, Printy Pets, BlendJet, and more. A lot of the brands she works with started out spending $100 a day and have scaled up from there.
Why Try Snapchat Ads?
Snapchat, which has 230 million active daily users who open the app 30 times per day for 30 minutes a day, is home to an audience that's completely different from Facebook's. Notably, a 13- to 24-year-old segment exclusively uses Snapchat; they don't log into Facebook or Instagram. In the U.S., UK, France, Canada, and Australia, Snapchat reaches more 13- to 24-year-olds than either Facebook or Instagram.
However, the audience isn't limited to the 24 and younger age group. Savannah works with a client who sells baby wearing products to new moms and is getting "insanely high return on ad spend" with moms who are 30 years old and older.
In addition to Snapchat's usefulness in reaching new audiences, Savannah feels channel diversification is important. Rather than relying solely on Facebook advertising where many brands are seeing diminishing returns, she recommends testing additional channels such as Snapchat.
🌟 Ready to Supercharge Your Social Marketing Strategy? 🌟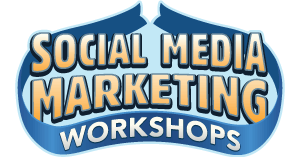 Struggling with your social marketing? You're not alone. The solution? The Social Media Marketing Workshops!

During these live 2 hour deep-dive workshops, you'll discover what's working now on Instagram, Facebook, TikTok, YouTube, and LinkedIn. Skyrocket your engagement, broaden your reach, and amplify your sales.

Become the marketing hero your company and clients need—without leaving your home!
🔥 Save $670 on an All-Access Ticket! Sale Ends Tuesday! 🔥
GET YOUR TICKETS NOW
To that point, Savannah says the platform is often delivering cost per milles (CPMs) that are 5-10 times cheaper than Facebook's. Advertising is cheaper likely because Snapchat isn't overcrowded with advertisers.
Finally, the process of advertising on Snapchat is easy and intuitive—much more so than on Facebook, Savannah says.
Snapchat Ad Campaign Types and Targeting Options
Snapchat campaigns include website conversion campaigns that can be optimized toward a purchase goal or adding to cart, and catalog sales campaigns show dynamic product ads, which are particularly useful to eCommerce brands. Campaigns for awareness, app installs, engagement, lead generation, and video views are useful for non-eCommerce brands, too.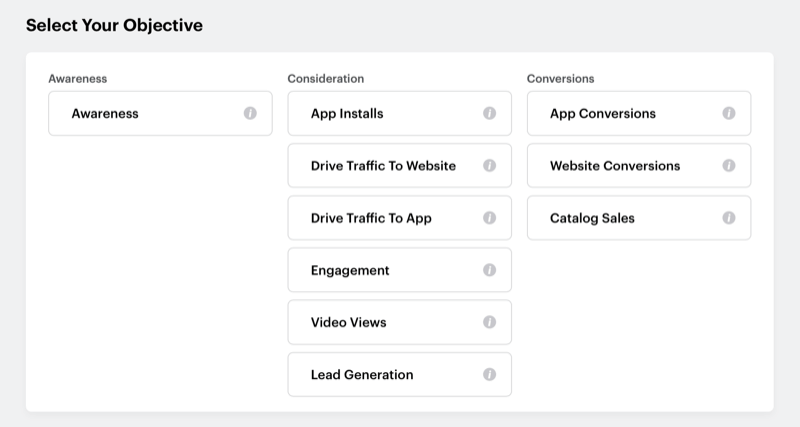 Video views campaigns with a swipe-up call to action (CTA), for example, support brand awareness and can be run as 6-second unskippable commercials served to people watching content in the Discover feed.
Audience targeting options in Snapchat are fairly robust. You can create a custom audience by uploading lists of email addresses or phone numbers, and build three types of lookalike audiences from those customer audiences. A similarity lookalike is akin to a 1% lookalike audience on Facebook, a balanced lookalike is close to a 5% lookalike audience on Facebook, and a reach lookalike is closer to a 10% lookalike on Facebook.
Retargeting audiences can be built by placing the Snap pixel on your website to retarget based on website events or web page visits. You can also retarget based on ad engagement—people who viewed your videos or swiped up on CTA, for example.
Interest targeting on Snapchat is much more granular than on Facebook, Savannah says, and she notes that the platform also supports behavior targeting, which allows you to reach people who recently married and other life events. Snapchat's partnership with Visa even allows advertisers to target people by recent purchases such as baby products or jewelry. This gives you the ability to target people who recently purchased from the same category in which you're selling, and Savannah says these are some of the best audiences she's tested on Snapchat.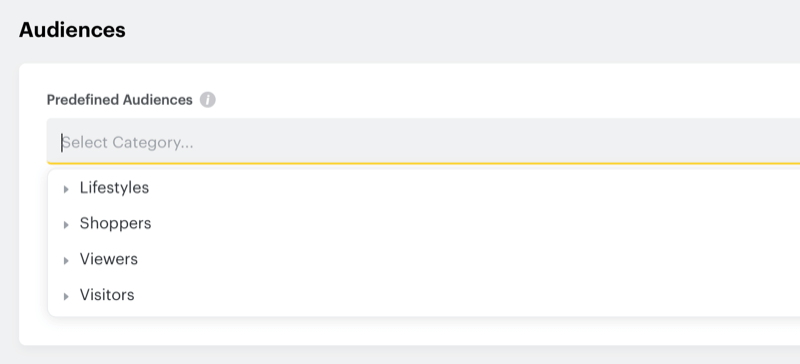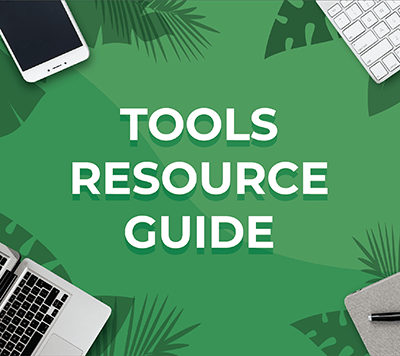 Looking for something to make your life easier?
Discover the tools we recommend to drive engagement, save you time, and boost sales across your entire marketing funnel or business.
Whether you need help planning content, organizing social posts, or developing your strategy, you'll find something for every situation.
FIND YOUR NEXT FAVORITE TOOL
Snapchat Ad Types
Advertisers on Snapchat have a number of different ad types to choose from. Savannah puts 90% of her clients' budgets toward single image or video ads and story ads.
Single image or video ads are served inside a viewer's Stories feed and interrupt the viewer's experience similarly to ads in the Instagram Stories feed. These ads can be anywhere from 6-15 seconds long, with the sweet spot being 10 seconds.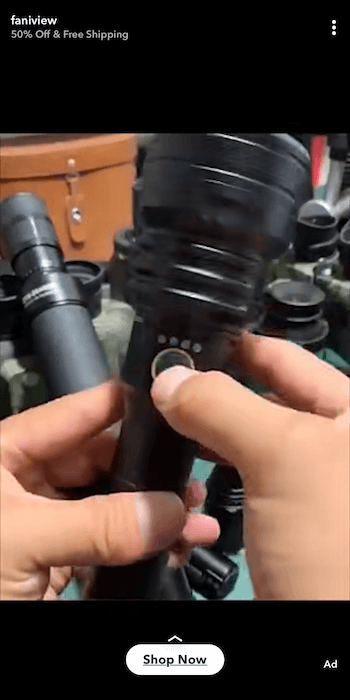 Story ads are served in the Discover feed as a branded tile that sits next to organic content (tiles). Viewers who tap on your story ad tile are served a series of videos or images. These ads can be up to 2 minutes long and are comprised of 15-second segments of images or video.
Because story ads are served on an opt-in basis, they're often very effective. They work really well when they use 1-2 minutes to tell a story, rather than purely pitching a product. For example, Doe Lashes' story ads might include a couple of makeup tutorial videos that show people putting on the lashes.
Collection ads show four tappable product tiles at the bottom of your video and are served in the viewer's Stories feed. They're great for removing the barrier to purchase. These ads can be up to 3 minutes long.
Snapchat also offers unskippable commercials that are served within Snap's curated content. These ads can be anywhere from 6 seconds to 3 minutes long.
Regardless of the ad type, you're charged by CPM and the conversion action is always a swipe up so Savannah always includes overlays with a text or voice CTA that encourages people to "swipe up to shop."
Snapchat Metrics for Ad Reporting
Snapchat's analytics make it easy to report on all of your main metrics within different attribution windows. You can view return on ad spend, click-through rate, cost per click, website purchase conversion value, and CPMs in a 28-day click, 1-day view or look at smaller attribution windows such as 1 day, 7 day, or not included view.
Snapchat Ad Creative
The first thing Savannah does when working with a client on Snapchat ads is to test if what works for them on Instagram Stories or TikTok will work on Snapchat. She's found that successful Snapchat ads focus more on user-generated content (UGC) in terms of ad creative.
People on Snapchat are used to seeing faces of people talking about the food they're eating, where they're visiting, the scenery, and selfies. The ads that work best mimic that style, are typically filmed with an iPhone, and show someone taking a selfie while they're talking about the product. The creative doesn't look like an ad; it looks like a friend snapping you to show you something.
If your creative is overly produced or looks like a TV commercial, people will instantly flip away from it because it looks like what it is… an ad.
If you're using UGC, though, you have a split second when the viewer thinks, "Is this my friend snapping me? Or is this an ad?" That second can make all the difference between someone watching your ad and flicking away from it.
To visualize how this might look, Savanna shares how her client Doe Lashes found success by repurposing UGC from TikTok. When someone posts a TikTok about the brand, they download it and run it as a Snapchat ad, using SnapTik to remove the TikTok watermark.
Tips for Creative
Sound and Captions: Savannah doesn't recommend running any ad without sound but you do have to be aware that some viewers will have sound muted. If an ad won't make sense with the sound off, she adds captions using a Snapchat native font—again, so the content looks as organic as possible.
Images vs. Video: In Savannah's experience, video performs better than images. If you do use a still image, adding a couple of GIFs or slight animations to the ad can bring it to life. That said, she's seen fashion brands with good lifestyle photography do well so it's not a hard-and-fast rule.
Key Takeaways From This Episode:
What do you think? What are your thoughts on advertising on Snapchat? Please share your comments below.
Get Your FREE Course: Web3 for Beginners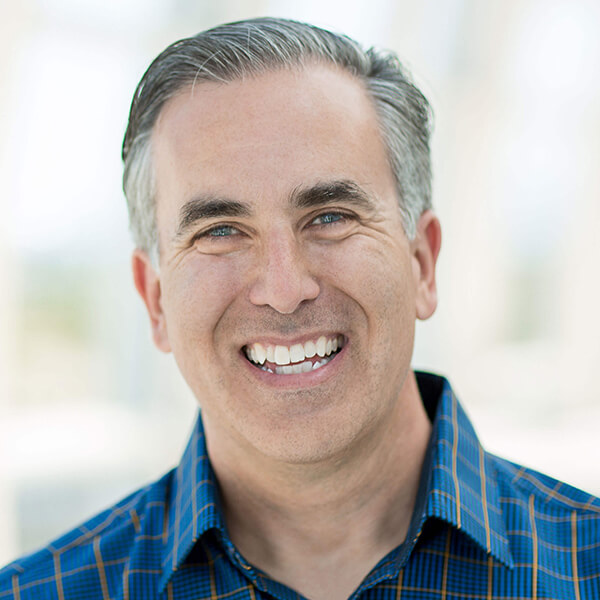 Curious about Web3, but don't know where to start or who to trust?

Introducing Web3 for Beginners, a course taught by Michael Stelzner, the founder of Social Media Examiner.

Learn the basics of Web3 and apply it to your business with this FREE comprehensive course.
CLICK HERE TO GET FREE ACCESS