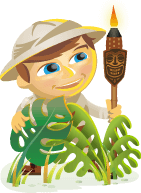 Have you ever wondered how Social Media Examiner started?
Do you want to know the strategy behind this large online publishing platform?
For this episode of the Social Media Marketing podcast I'll share how we built Social Media Examiner into what it is today.
More About This Show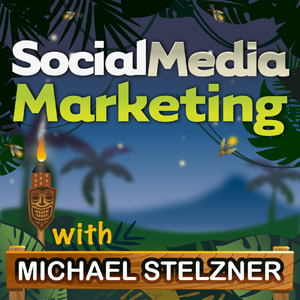 The Social Media Marketing podcast is a show from Social Media Examiner.
It's designed to help busy marketers and business owners discover what works with social media marketing.
The show format is on-demand talk radio (also known as podcasting).
In this episode you'll discover the business strategy behind Social Media Examiner, how we built a larger following and how it has been monetized over the years.
Share your feedback, read the show notes and get the links mentioned in this episode below!
Listen Now
Where to subscribe: Apple Podcasts | Google Podcasts | Spotify | YouTube Music | YouTube | Amazon Music | RSS
Here are some of the things I'll share with you in this show:
Online Publishing
Social Media Examiner back in 2009
In the beginning, I gave it 3 years. First of all, it was a great experiment. I didn't even know if someone like me, who knew absolutely nothing about social media, could even start a blog and become a leader in this space. I actually call Social Media Examiner an online magazine.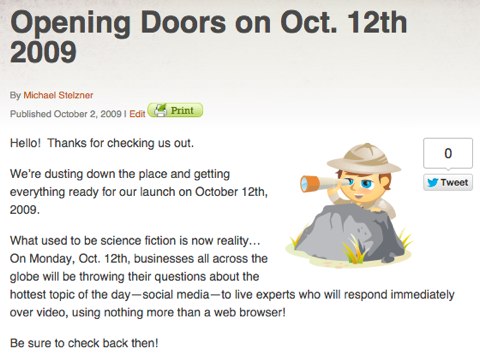 In 2008/2009, when I was exploring this idea, I did notice that not a lot of people were talking about the "how" of social media. It was more about "What's wrong with social media?" or "Why should I consider social media?" It was the "how" stuff that was really popular.
One of the first things I noticed was that the articles detailing the how-to stuff were going crazy-viral on social.
You'll hear two examples of articles that I wrote for Copyblogger and Marketing Profs. Those articles turned out to be two of the most popular articles written on those sites.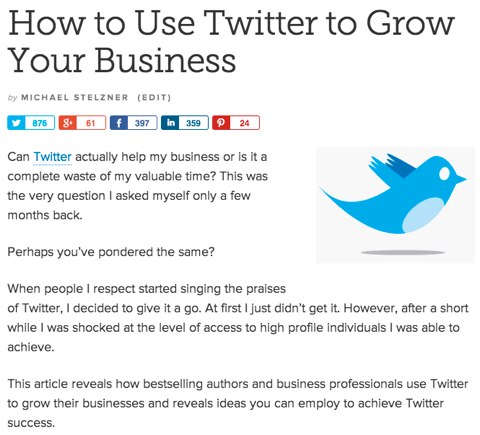 It was the response to those two articles that drove me to start Social Media Examiner almost 5 years ago to the day. Little did I know then that a million+ people a month would consume our content today. It's hard to believe that it's been 5 years.
Listen to the show to find out the type of approach I took when it came to writing the articles for Copyblogger and Marketing Profs.
Where the idea for Social Media Examiner came from
It all started when I contacted Ann Handley, chief content officer at Marketing Profs, to ask if she wanted to connect on LinkedIn. Her response was, "Are you on Facebook?" At that time I thought Facebook was just for college students. This was probably in 2008 or early 2009.
So I opened a Facebook account, and started to notice that there was a whole new community of people, not just students, who were having a great time on there. This opened my eyes to what could possibly happen. It was where it all started, I guess.
Every idea has a genesis point, if you will, and that genesis moment was when Ann said, "How about Facebook?"
Listen to the show to discover how the name Social Media Examiner came about.
The business strategy behind growing Social Media Examiner
Before the launch of Social Media Examiner, I put together an online event under my White Paper Source brand. I called the event Social Media Success Summit. This was to see if a segment of my White Paper Source audience would be interested in social. This month is actually our 6th annual Social Media Success Summit.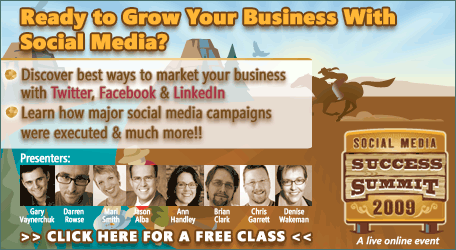 The success of this first summit made me decide to run the idea of Social Media Examiner by several of the presenters.
The first summit included Mari Smith, Denise Wakeman and Chris Garrett, who all helped me put on this online conference.
The idea behind Social Media Examiner was for me to write one article a week. Then I would recruit the others mentioned above to write one article a week. So the plan was to have a spread and hopefully be able to publish on the site three times a week.
This group originally did not think it was a good idea. They felt that too many people were already writing about the topic and they weren't sure that the world had room for another blog on social media.
Listen to the show to find out what eventually spurred the launch of Social Media Examiner and kept people coming back for more. 
Advice to bloggers who want to build a larger following
First you have to take the time to build great relationships and make sure anything you do with anyone is a win all around.
I spend a lot of time building relationships and giving without asking for anything in return. That's what relationships are about. When you help people become superstars, they become friends forever.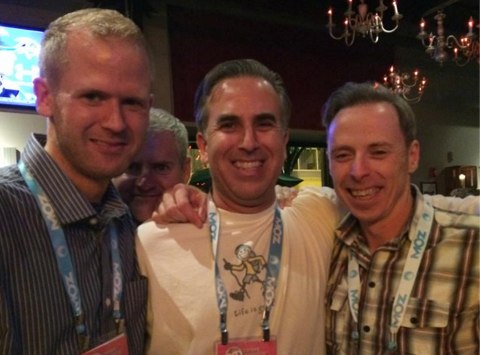 Another component to success is to grow an email list. There are 290,000 people who get a daily email from us and we add around 1,000 more each day.
The point is to have a strategy where you can feed your audience daily, because they will never forget you when you are coming to their inbox every day.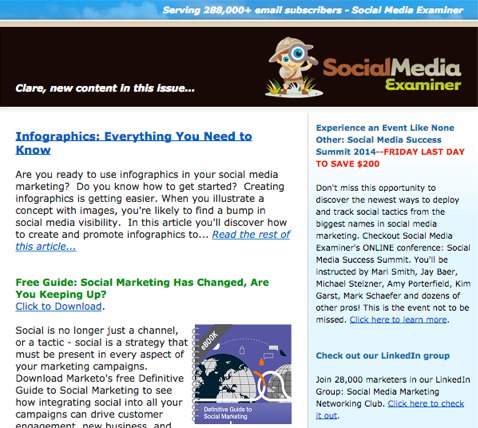 On the content side of things, you attract the right people with the right kind of content.
At Social Media Examiner, we focus a lot on how-to, success stories, research and weekly industry news wrap-ups. The idea here is that we want a marketer in our target audience to say, "Why should I worry about going to any other blog when everything I need is at Social Media Examiner?" That is what we're attempting to do.
Listen to the show to find out what Social Media Examiner does every single day to maintain its quality and editorial integrity.
How Social Media Examiner has been monetized over the years
We did not have advertising on Social Media Examiner until this year, 2014. Now, we only have two little ads on the sidebar. All of the other ads on the site are for our own things. Monetization really began with the summits.
Following the success of the first Social Media Success Summit, we started doing three other summits per year. As we grew, we realized that creating three online events a year was a lot of work. So we started focusing entirely on the biggest one, which is the Social Media Success Summit.

You'll hear about which company approached us to advertise in our newsletter, and why I was willing to work with them.
To have ads in our newsletter was a little less stressful than having them all over our blog. You have to remember that people who have opted into your newsletter are basically giving you permission to send them something to their inbox every single day.
Another source of our revenue is our physical conference, Social Media Marketing World. I would say that it's the biggest portion of revenue for us.

Listen to the show to learn how I incorporated my win-win philosophy into monetizing Social Media Examiner.
What we learned from one of our bigger failures
I have been an entrepreneur for 18 years and I want people to understand that I have failed my way to success.
I noticed about 3 years ago that we were all becoming too reliant on Facebook and that could become a problem if Facebook ever decided to change. Well, they did change, and those who had built really big communities on Facebook were now wondering how to best handle it.
So we decided to build our own social media network on Social Media Examiner, called the Networking Clubs. This was one of our more costly experiments.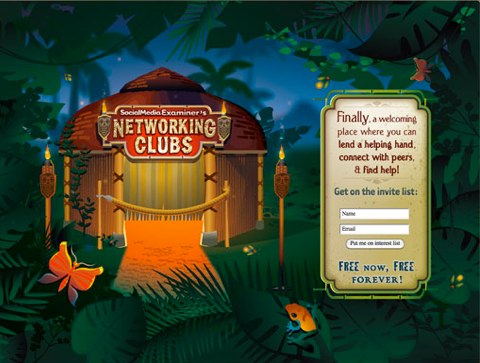 It involved a series of different technologies that allowed people to interact with each other in forums and in groups set up for different kinds of interests. It was going really well until slowly but surely it started being taken over by spammers.
Ultimately, we made the decision to shut down the Networking Clubs and move everything over to LinkedIn. We changed the name to the Social Media Marketing Networking Club. It's since grown to be twice as big as it was before.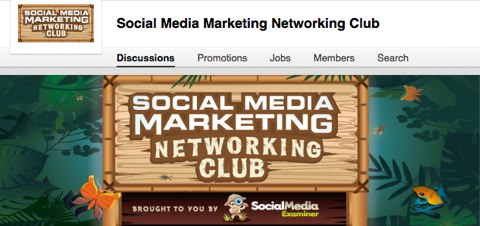 Listen to the show to find out what it takes to build a social networking site from the ground up. 
What impact this podcast has had on Social Media Examiner
The podcast has done amazing things for us. We are typically in the top 5 in the Marketing category and in the top 25 of the Business category on iTunes.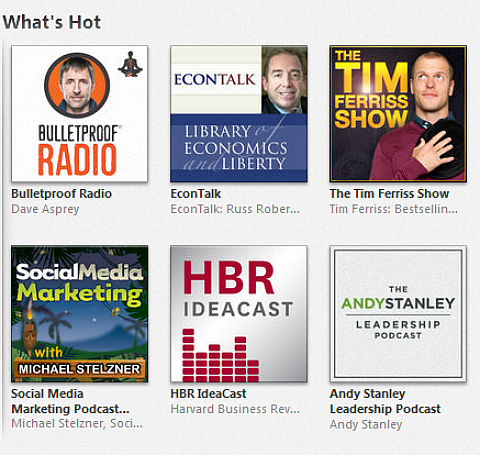 In the beginning, the podcast was supposed to be an experiment (as everything I do was and is) to see whether it could be a promotional tool for Social Media Marketing World. Of course it turned out to be much more than that. Now the podcast is its own little entity and is instrumental in everything we do.
While blogging is essential, podcasting helps us reach a new audience. I've learned that people who listen to podcasts don't necessarily read blogs. So I would say that the podcast is essential too.
Listen to the show to find out how each integral part of the business helps grow the Social Media Examiner brand. 
How our physical conference, Social Media Marketing World, has impacted our brand
This conference has taken our brand to an entirely new level because it has brought something online into physical form. I know how much social media people love to communicate with one another. So I wanted to create an environment that is conducive to the kinds of interactions that social media people love.
Watch this quick video for a recap of our 2014 event.
From previous experiences of attending conferences, meeting people face-to-face and the stronger relationships that came with it, I just knew that if I could bring together thousands of people, the outcome of this could be tremendous. This is indeed what happened, and the conference has now grown significantly.
Listen to the show to discover how Social Media Marketing World has taken our business to an entirely new level.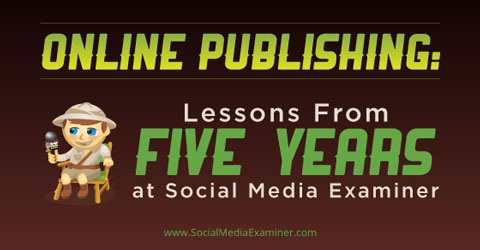 Key takeaways mentioned in this episode:
Ways to subscribe to the Social Media Marketing podcast:

What do you think? What business strategies have helped you grow your business blog or podcast? Please leave your comments below.