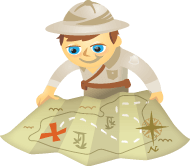 Do you use social media to market a local business? Wondering how to measure the effectiveness of your online efforts?
In this article, you'll learn how to track and report on organic and paid social media marketing for a brick-and-mortar business.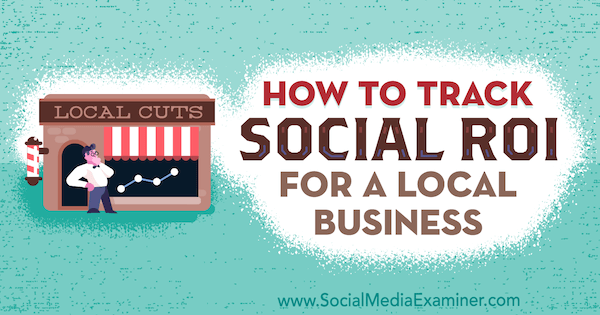 4 Social Media Goals for Local Businesses
While retail marketers are still engaging in an age-old debate—brick-and-mortar vs. eCommerce—the results are that the two can coexist peacefully. However, some local businesses don't have the means to add a digital component beyond social media profiles and a website pointing consumers to their front door. But that doesn't stop them from using these digital channels to drive new revenue. Unsurprisingly, Instagram and Facebook are leading the way.
Yet, as any social media marketer will tell you, it's important to be able to calculate your ROI and the impact of your efforts on your business. Social ROI is essentially what you get back from the time, resources, and effort you've put into your social media marketing.
Before you can measure your social ROI though, you need to set goals for your local business. These might include:
Return on ad spend (ROAS)
Organic ROI
Store visits
Check-ins
All of these are good metrics for assessing the effectiveness of your social media marketing. Here's how to measure each one for your local business.
#1: Assess Return on Ad Spend (ROAS)
Calculating ROAS is at the core of any digital marketing reporting. Knowing your ROAS will help you determine if you should continue, stop, or even double down on certain social media campaigns. To measure ROAS, you simply divide campaign profit (revenue – cost) by campaign cost.
Return on Ad Spend = (Revenue – Cost) / Cost
Suppose you generated $300 from the $100 you spent on Facebook and Instagram ads. Divide your revenue ($200) by your cost ($100), and your ROAS is 2.
If you're running social media ads to drive digital sales, the process for calculating ROAS is simple: You install the Facebook pixel on your website, set up conversion tracking, and voilà.
Offline conversions, however, are a bit more complex. For Facebook and Instagram, offline conversions let you measure conversions that happen at your physical store location. What's more, offline conversions allow you to calculate your ROAS from online campaigns.
To implement an offline event tracking, you need to set up offline conversion measurement on Facebook.
Set Up an Offline Event Set on Facebook
To get started, open Ads Manager and select Events Manager in the Measure & Report column.
3 Days of World-Class Training—Zero Travel!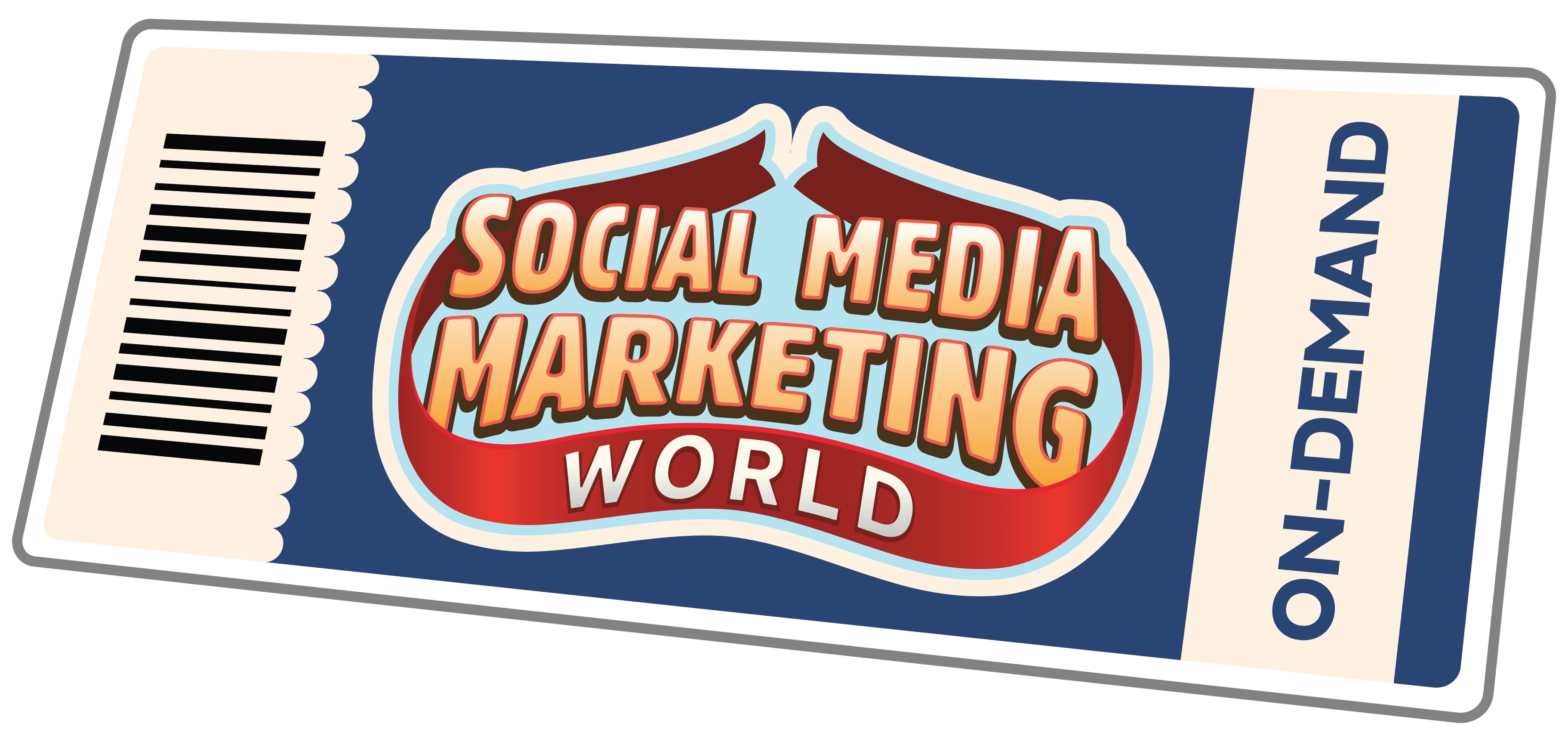 Travel to Social Media Marketing World off the table? Get all of the great content at a fraction of the price with an On-Demand ticket.

That's full access to recordings of every keynote, workshop, and session—the ones people travel thousands of miles to see. Don't wait. Get your On-Demand ticket and enjoy actionable content that you can watch anytime, anywhere.
GET YOUR ON-DEMAND TICKET NOW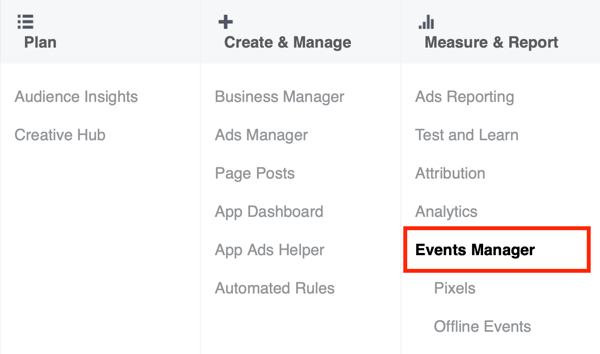 Then click Add Data Source in the upper-right corner of the page and select Offline Event Set from the drop-down menu.

In the Create an Offline Event Set window, enter a name and description for your event set and click Create.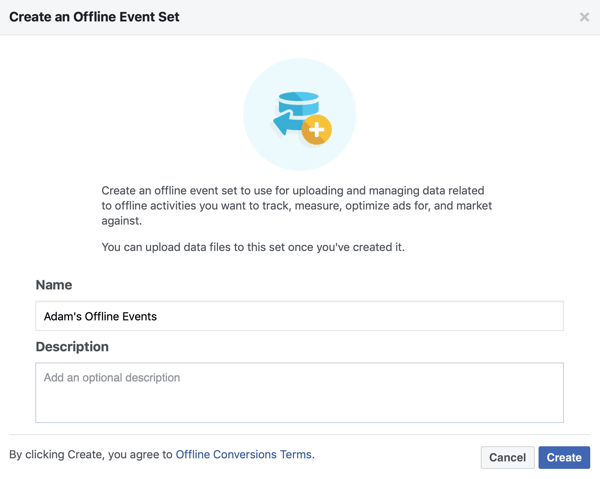 In the next window, select the ad accounts to which you want to assign this offline event set and click Next.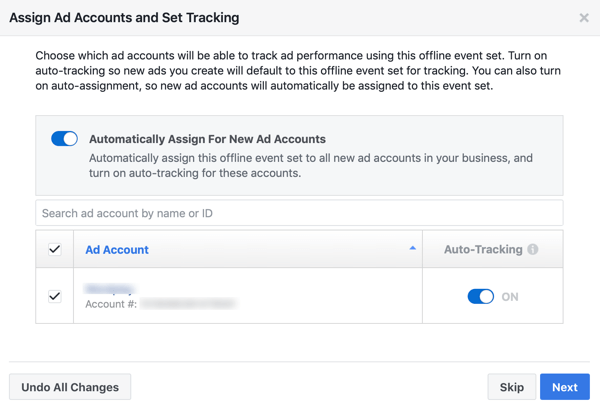 Finally, select the people to whom you want to grant permission to upload data to your offline event set. After you click Next, your offline event set is created.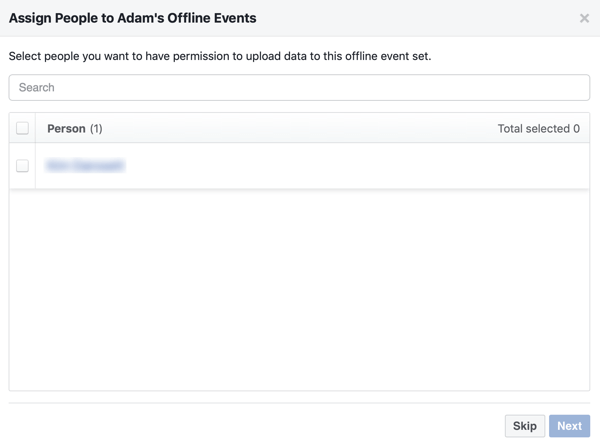 Create an Offline Event Data File
Once you've created your offline event set, you need to create a customer data and transaction event file in CSV format. This is what you'll upload to Facebook.
Be sure to include a variety of data for each transaction, including:
First and last name
Email address
Transaction amount
Timestamp
Event details
Order ID

To map your data correctly, you need to obtain some personal information from customers. Retail stores can do this in a number of ways. Some businesses, like grocers, will use rewards cards that offer discounts with every transaction. Others will go with digital receipts that require the buyer to provide their email address at checkout to receive their receipt via email.
You can also use any combination of:
Coupon signups
Loyalty programs
Click-to-collect
Surveys
Raffles
Whatever tools you use, just make sure you're collecting at least the basic information needed to upload into your data file to track your offline conversions.
Upload Your Data File
After you've created the data file you want to upload, open Business Manager, select your business, and click Offline Events in the Measure & Report column.
Then open the offline event set you created and click the Upload Offline Events button.
When your offline event set page opens, select the CSV file you want to upload. Then click the Map Data button.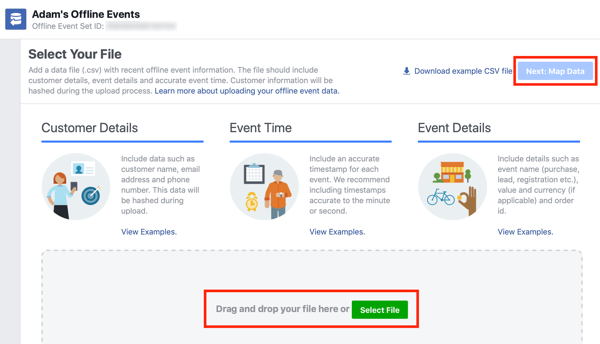 Now review each column and make sure the data is mapped correctly. If you need to change the data type for a column, hover over the column header and click the pencil icon that appears.
When you're finished, click the Review button.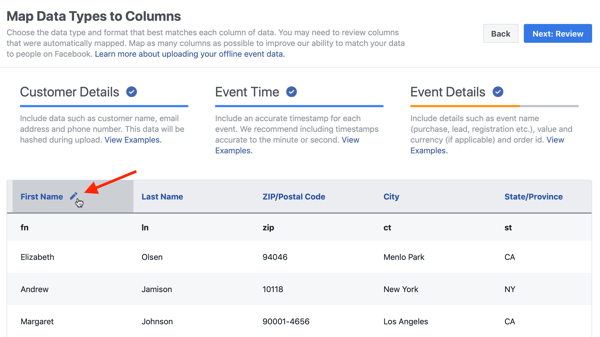 On the next page, resolve any issues with your data and then click Start Upload. It can take up to 15 minutes for your data to upload and display.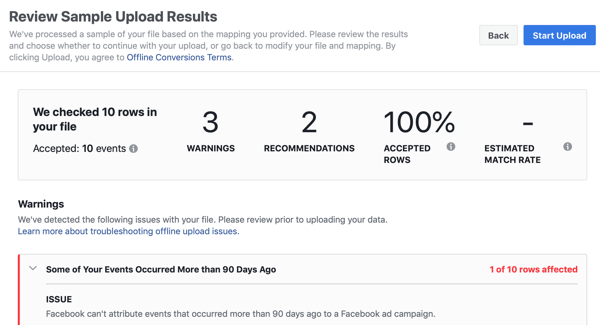 There are more data points you can use to understand your campaign results at a higher level, but these are the basics for finding out each campaign's efficacy in terms of ROAS and lifetime value.
#2: Measure Organic ROI
Organic ROI for social media is your ROI without using any paid advertising. The best way to measure the impact on your store is with discounts, promotions, or coupons used at checkout, or from leads generated specifically through content.
Discounts, Promotions, and Coupons
If you want to measure the organic ROI for each of your social media channels, you can share different promo codes on each channel. To illustrate. you might use a promo code like PROMO1 on your Instagram profile and PROMO9 on Facebook to see which code is used more often at checkout.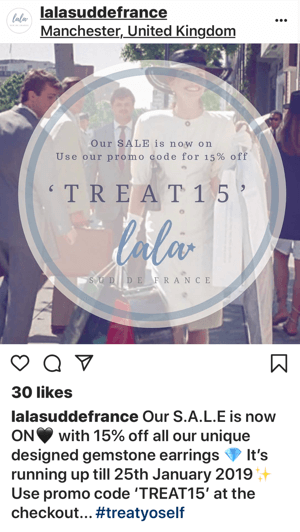 To measure the value of each transaction, take the total revenue generated from customers who used a specific promo code and divide it by the number of followers for that social profile.
If you earned $400 from users using the Instagram promo code and you have 2,000 Instagram followers, you earned $0.20 for each follower.
Revenue Per Follower = Promo Revenue / Followers
It's best to measure these campaigns over time and use multiple promotions to find a definitive number for each social profile.
Content Opt-Ins
While many marketers associate content opt-ins with eCommerce, they can also be a great lead generation tool for brick-and-mortar businesses.
For instance, if you want to generate more leads for your roofing company, you might offer a free eBook or guide on your social media channels in exchange for users' contact information.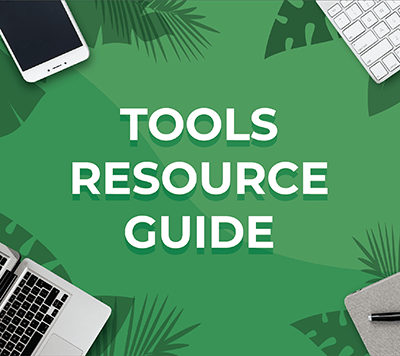 Looking for something to make your life easier?
Discover the tools we recommend to drive engagement, save you time, and boost sales across your entire marketing funnel or business.
Whether you need help planning content, organizing social posts, or developing your strategy, you'll find something for every situation.
FIND YOUR NEXT FAVORITE TOOL
You don't need to make a direct sales pitch in the freebie you provide. Instead, use it to lead to a roofing estimate, or simply brand your company throughout the content so people know you're a local provider.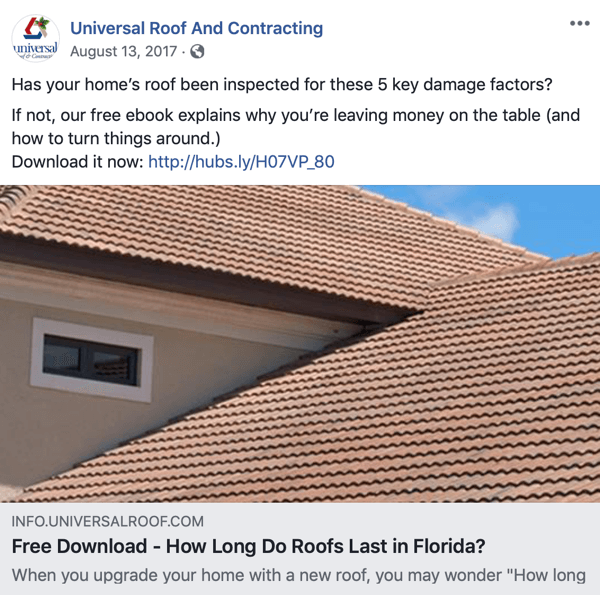 Once someone makes a purchase, you already have their email and information in your CRM to attribute the sale to your organic campaign. This can require a website or you can use a Google Forms add-on that will send the document once people have filled out the opt-in form.
#3: Track In-Store Visits
Another business objective for brick-and-mortar businesses can be store visits. Like online traffic for digital marketing, store visits are the offline result of your social media efforts. Retail businesses can target ads to consumers who are likely to visit a store within a certain distance from where they are.
In addition to boosting transactions, store visits can help your business:
Get reviews.
Drive check-ins.
Optimize experiential shopping.
Identify in-store issues.
Expedite employee training.
As you look to drive in-store visits from social media, you also need to understand the return for these campaigns.
To create a Facebook campaign for store visits, first set up locations for your business on Facebook. After you do that, create a new Facebook campaign and choose Store Visits as the campaign objective.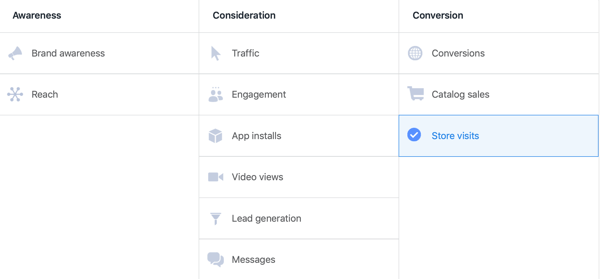 In the Business Locations section, click Create a New Location Set (or select a previously used location set from the drop-down list).

In the Business Location Targeting window, select your store locations, which will be listed by city or town, instead of by business name. Then click Next.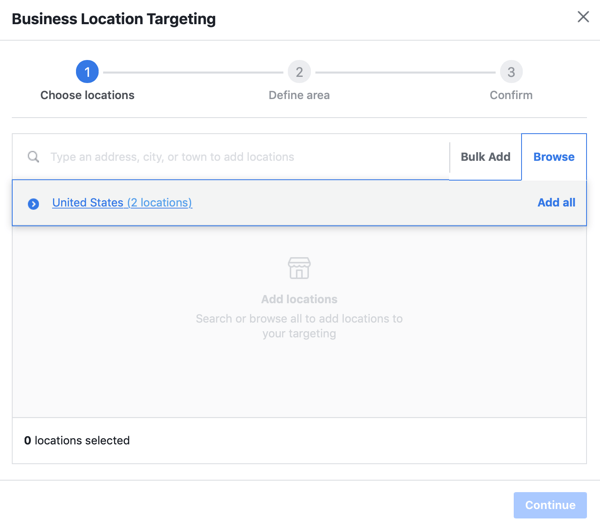 On the next screen, set the radius around your store. What you choose depends on how wide you want to cast your net, the level of local competition, and how accessible the area surrounding your store is. When you're done, click Continue.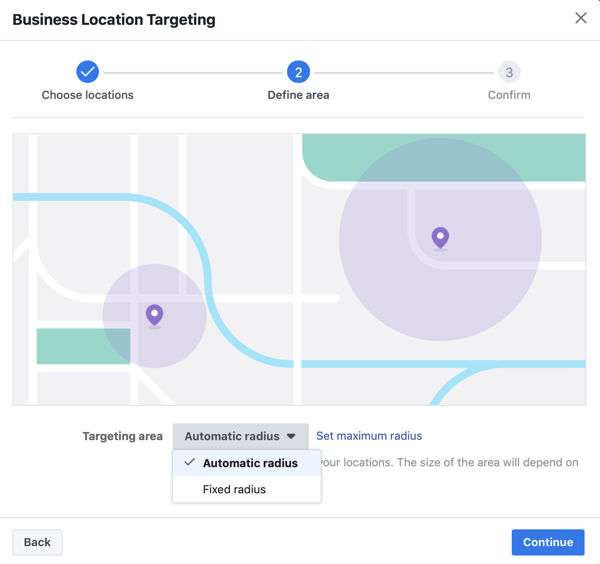 Finally, enter a name for your location set and click Confirm.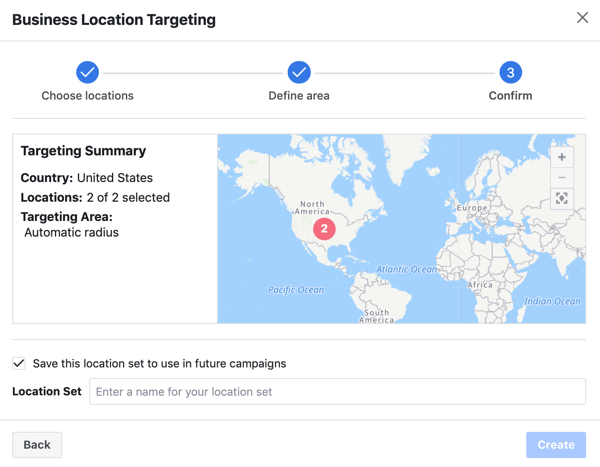 From here, you can create your Facebook ads as usual by defining your audience, setting your budget, and choosing the ad creative. Remember, these ads will be seen only on mobile devices, so carousel images and quick CTAs (such as Get Directions) are recommended.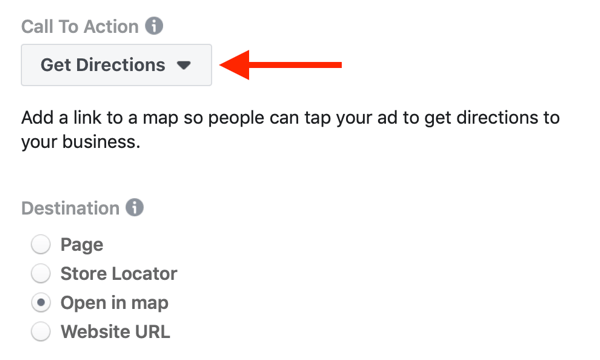 Unlike offline conversions, store visits aggregate data to provide an estimate of the number of people who visited a store after seeing an ad. For Facebook, these results are measured 1, 7, or 28 days after seeing an ad. Also, store visits can only be measured during the duration of the ad itself.
To understand your cost per visit for store visits, divide the number of store visits by the amount you spent on ads. If you spent $100 and received 200 store visits, for instance, each visit cost $0.50.
You can use this data to determine how many store visits equal one transaction and calculate how much you'll need to spend to achieve your target revenue.

You can measure foot traffic using a variety of tools. For example, software providers like RetailNext or Euclid Analytics provide extra layers of analytics for store owners to understand their paid performance.
Measure Foot Traffic for YouTube Ads
Eligible stores can use Google's store visits to measure foot traffic from YouTube ads as well. Eligible stores include those with:
Multiple locations in eligible countries
Stores linked to their respective Google My Business pages
Thousands of ad impressions and clicks
Location extensions available
The correct backend data on purchase transactions
YouTube provides brick-and-mortar businesses with another advertising outlet capable of giving actionable metrics toward their social media advertising campaigns.
#4: Monitor Check-Ins
While store visits are a good metric to measure the effectiveness of your social ads, check-ins push your marketing efforts a step further by acting as a personal referral.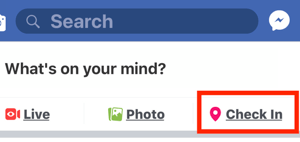 Facebook check-ins are a great objective for local businesses because they can help you organically increase your brand awareness. When people check in to your business, you gain exposure to their network of friends and the referral often includes photos of people they know.
If Facebook users have Location Settings turned on, they can simply tap the Check In option and choose the store from a list of nearby businesses.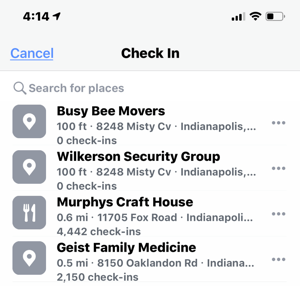 Many times, users will check in at your business without any incentive, simply to promote great service, share a wonderful shopping experience, or to show off the interior of your business.
However, it can be beneficial to incentivize users to check in because it can mean more foot traffic and buzz for your business. Incentives might include:
Participation in raffles
Discounts
Donations for every check-in
You can turn on check-ins in your Facebook page's About section. Furthermore, if your location is turned on for Facebook (as described above), you can add it on Instagram as well.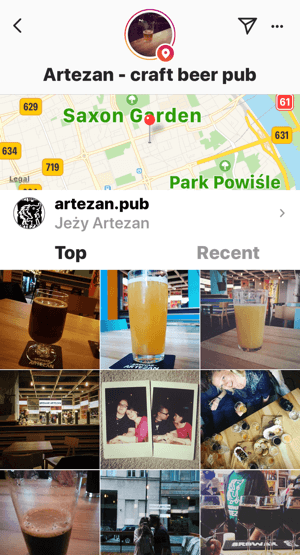 Once turned on, you can monitor recent check-ins in the notifications center or on your business's banner when searching.

You can also measure how many check-ins occurred due to your Facebook ads. If you want to calculate the cost per check-in, just divide the number of check-ins by the campaign cost.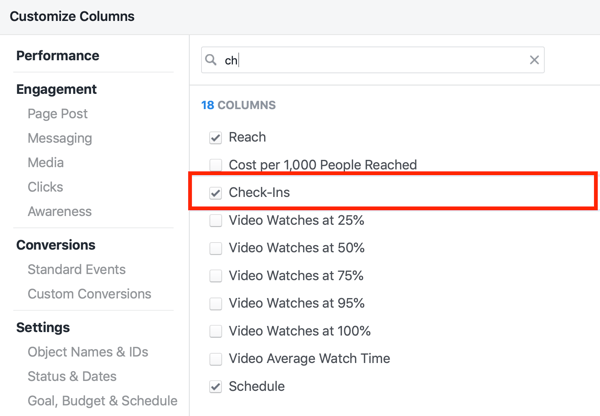 Conclusion
In today's digital world, the chances that someone enters a store without doing any online research about it are shrinking. In fact, more than 65% of shoppers will look online before entering a brick-and-mortar store.
Brick-and-mortar businesses can use social media marketing to help drive foot traffic and revenue. But as any marketer will tell you, it's hard to sleep at night without knowing the ROI and impact of your efforts. Luckily, brick-and-mortar marketers have a variety of ways to calculate their social ROI.
What do you think? Which of these social media goals do you focus on for your local business? What tips can you offer for tracking social ROI for brick-and-mortar businesses? Please share your thoughts in the comments below.
More articles on social media marketing for local businesses:
Get Your FREE Course: Web3 for Beginners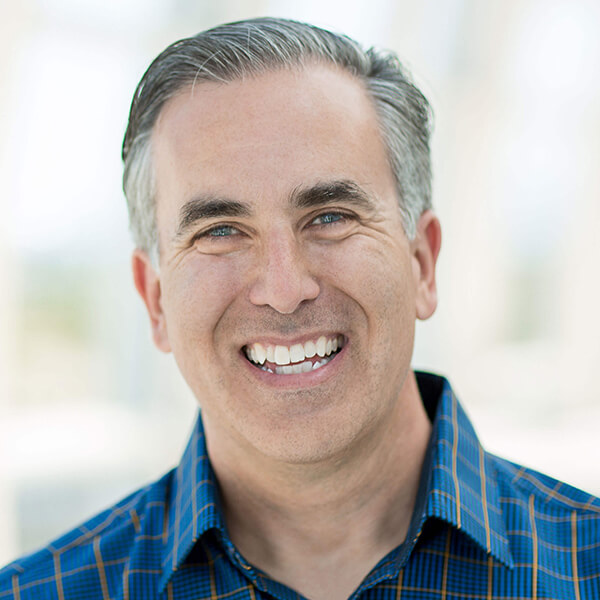 Curious about Web3, but don't know where to start or who to trust?

Introducing Web3 for Beginners, a course taught by Michael Stelzner, the founder of Social Media Examiner.

Learn the basics of Web3 and apply it to your business with this FREE comprehensive course.
CLICK HERE TO GET FREE ACCESS