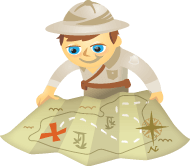 Have you been tasked with generating more awareness, more leads and more advocates?
Need a plan to get you started?
In this article you'll discover how your business can use social media to achieve three of the most common marketing goals.
#1: Increase Brand Awareness
Perhaps your brand isn't a household name and you'd like more prospective customers to know who you are. Social media can help you get there. Here are some ways to jumpstart your brand's presence through social media: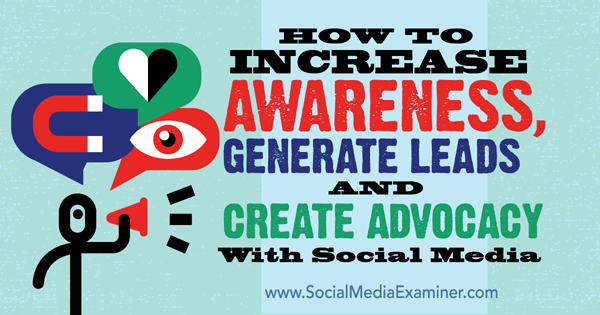 Listen to this article:
Where to subscribe: Apple Podcast | Google Podcasts | Spotify | RSS
Establish fully fleshed-out profiles on the major social networks. Create company profiles on the big four social channels: LinkedIn, Facebook, Google+ and Twitter. Make sure your company logo and bio are consistent across all of your social sites.
Decide which social network you'll spend the most time on. Depending on your market segmentation and customer research, it might make sense to spend more time on one network and less on others. For example, LinkedIn is consistently the best social outlet for B2B lead generation, and Google+ tends to attract professionals in the technology space.
Consider advertising. When you first sign onto a social network, you don't have any connections because no one knows you're there. One way to make yourself known is through advertising. Each social network has intriguing ad options (like media-rich Twitter cards and Facebook sponsored posts) that help you target the prospects who will most likely click through and get to know you.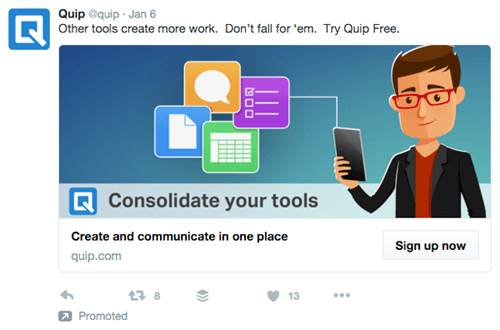 Create a content schedule. Consistency is key in social media. Before you start posting, create a content schedule that allows you to develop your brand story one social post at a time. Give content creators access to the calendar so they know what to contribute and when.
Make connections with others. Depending on the network, start following others in your industry who have important and insightful things to say.
Obviously, you won't follow competitors, but think laterally. Bloggers, thought leaders, academics and companies in related industries might be putting out great content, and be open to socially engaging with you. And that comes with the bonus of a bigger presence for your company.
Track important key performance indicators (KPIs). Only by tracking certain metrics can you know if your social efforts are paying off. Decide which metrics you'll evaluate on a regular basis, ranging from the number of likes and shares of your material, to more telling metrics like web traffic, social media conversion rates and reach. Make sure you have the right social media management tool on hand to walk you through your stats.

Once you've set up a content calendar, perhaps done some advertising and are ready to track predefined KPIs, you'll have a solid foundation for spreading awareness of your brand.
Your audience will then get a chance to see how your products and services can change their business practices. Perhaps they'll see the light through an interesting YouTube video or a report that speaks to a particular problem and your solution for addressing it. However you make your customers' lives better, social media puts you out there and brings your solutions to your prospects' doors.
Get Your FREE Course: Web3 for Beginners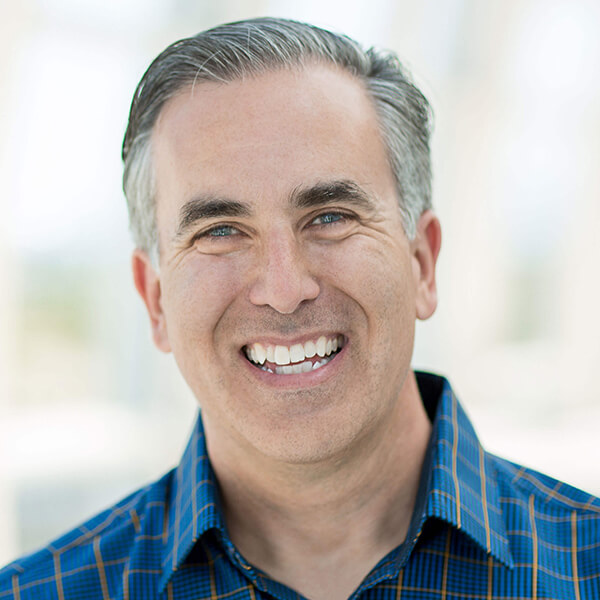 Curious about Web3, but don't know where to start or who to trust?

Introducing Web3 for Beginners, a course taught by Michael Stelzner, the founder of Social Media Examiner.

Learn the basics of Web3 and apply it to your business with this FREE comprehensive course.
CLICK HERE TO GET FREE ACCESS
#2: Generate Leads and Engagement
Now that people are starting to know you exist, it's time to turn people into leads.
As in all content marketing, you'll want to develop social content that speaks to your audience. This is content that your followers will find informative, helpful and even exciting.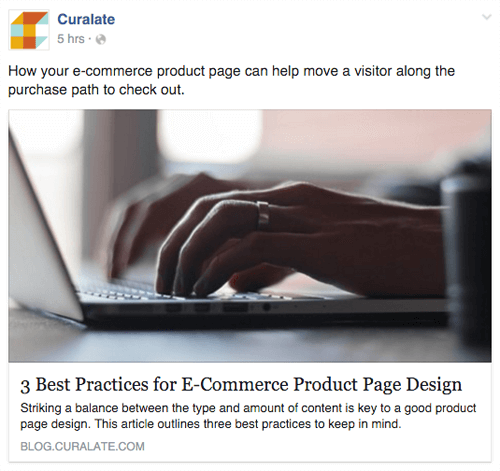 When you've improved things just a little bit for people, they'll come back to you for more of the same, and that's your chance to qualify them as leads.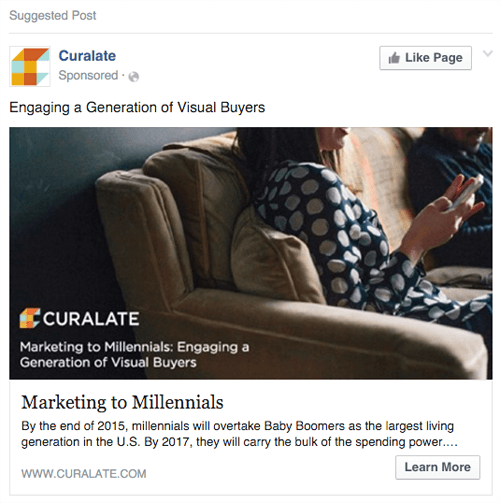 Here's how to put together social content that turns followers into leads:
Create content that inspires conversation. On social media, you can't depend on passive followers to convert themselves. You need to create as many opportunities to engage people as possible, and it all starts with your content. Consider what your prospects and former customers have generally responded to, such as: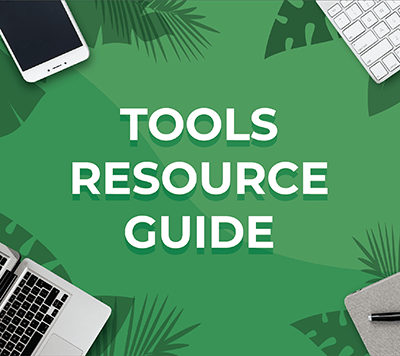 Looking for something to make your life easier?
Discover the tools we recommend to drive engagement, save you time, and boost sales across your entire marketing funnel or business.
Whether you need help planning content, organizing social posts, or developing your strategy, you'll find something for every situation.
FIND YOUR NEXT FAVORITE TOOL
A video about how your products work
Short, interesting insights about the culture of your company
Shocking stats about inefficiency in your industry (for which you then discuss solutions on your blog, with your product in the spotlight)
Whatever the case may be, build social content that gets your prospects talking to you.
Use social best practices for maximum engagement. Several things are always true in social media. Images win out over plain text almost every time, so you should have a good supply of snackable content and video ready to go for your social profiles. Stick to best practices and refine your strategy based on your metrics.
Participate in communities. Private LinkedIn groups, Facebook groups and Google+ communities are conversation hubs that your prospects might be active in. Join the discussion and share some of your expertise when it's relevant.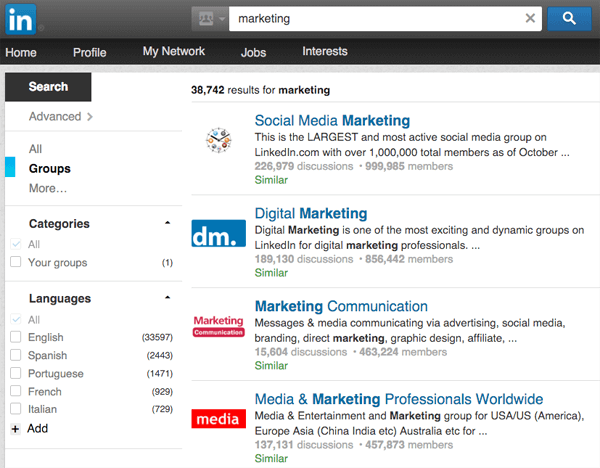 You never want to be promotional in social groups, but if you're consistently helpful and engaged, prospects will likely be interested and click through to your profile. That's where they'll find your posts and click through to your marketing collateral.
Gaining leads and qualifying them via social media is a fine art. To make the most of it, simply be a helpful human presence on social channels.
#3: Create Customer Advocacy Opportunities
Customer advocacy is where your marketing ROI can skyrocket. In such a scenario, you'll be putting in less effort to reach your marketing goals because your customers will sell for you. And it can all start through your social campaigns. Here's how to get a head start on customer advocacy opportunities via social:

Continue to engage qualified leads and customers through informative social content. If they've learned from you before, there's no reason why they should stop learning from you after becoming customers. If they're on an email list or subscribed to your blog, send out reminders to connect with your company on social networks.
You might even offer the occasional incentive for customers to review your services or share certain posts on social media. Coupons or bargains such as free consultations might work, depending on your market. The benefits for you are twofold: You'll get more brand exposure and customers who are becoming your advocates in subtle ways.
Engage customers specifically about your products and services. If your company offers a product with many moving parts or a complex service, it might be a good fit for continued customer support on a social channel. Consider creating a forum on your website or an entirely new "social network" that acts as a hub just for you and your customers to interact around your products.
Externally, LinkedIn showcase pages and Facebook groups might be possible hubs for product-based conversations that build increased trust for your brand and position your company as worth advocating for.
Provide advocacy opportunities that are even more substantial. Over time, you might form mutually beneficial partnerships with repeat customers. Consider inviting these customers to participate in your webinars and at networking events, which can be sources of more compelling content for social distribution.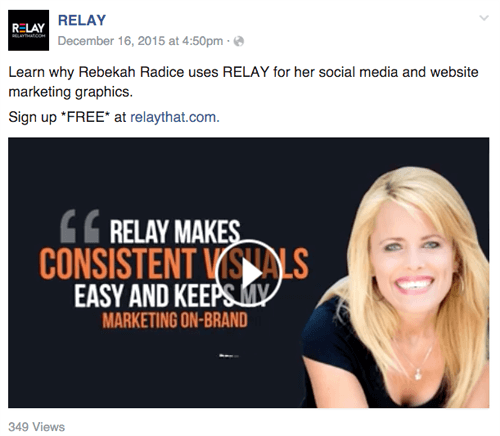 Approach customers directly for case studies. Sometimes you have to ask for what you want, and in the case of happy customers, asking works well. If your customers have transformed their business practices, streamlined processes or increased their profits because of your products, they're great candidates to approach.
B2B consumers are particularly primed to hear from peers about what works and doesn't work in their industry. You can then link to these case studies via social and distribute them as gated content, generating more exposure and leads.
The result of these efforts? Customer advocacy can lead to increased brand recognition, thought leadership and goodwill for your brand in the marketplace. And it all can begin with strong ties forged and reinforced via social.
Conclusion
Social media marketing by itself can serve as an important foundation for the success of any company. While B2C businesses have attributed success to social for some time, 80% of B2B companies also note increased brand presence and 72% gained loyal fans via social, which means social is here to stay.
If your company is a late adopter of social media marketing, now's the time to jump in with both feet.
What do you think? What are your social media marketing goals? Please share your thoughts in the comments below.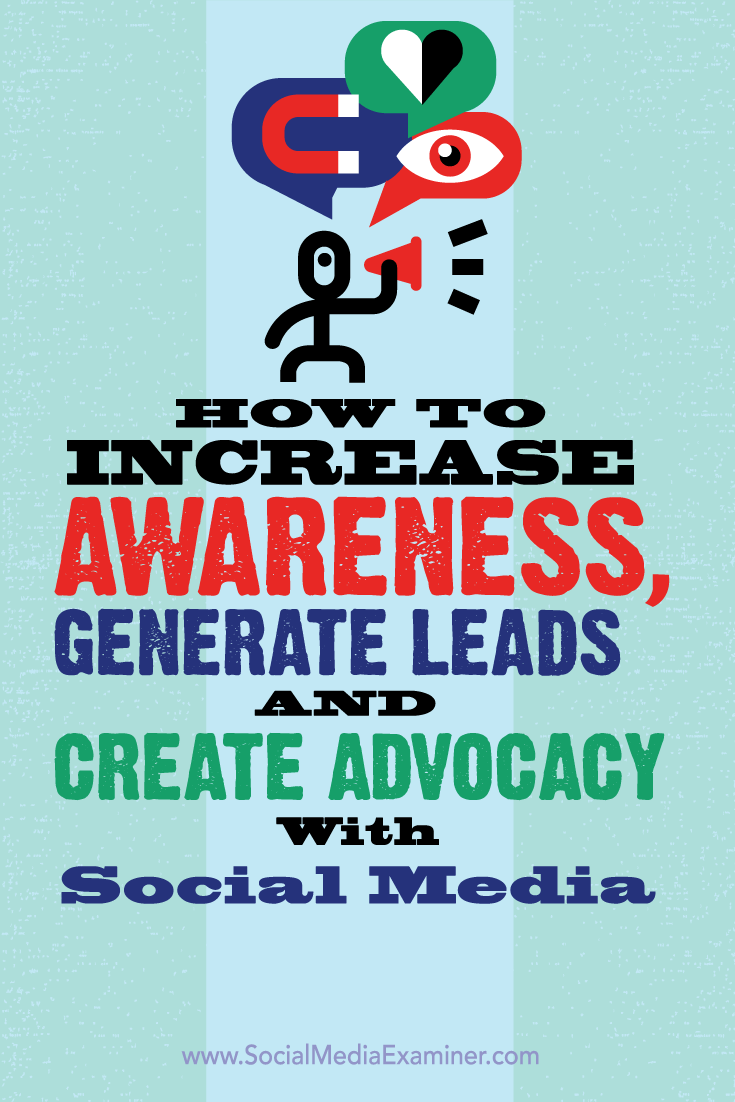 Get Your FREE Course: Web3 for Beginners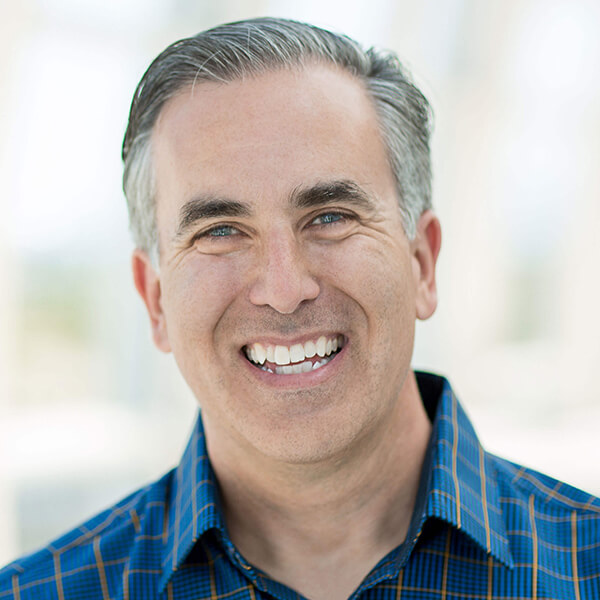 Curious about Web3, but don't know where to start or who to trust?

Introducing Web3 for Beginners, a course taught by Michael Stelzner, the founder of Social Media Examiner.

Learn the basics of Web3 and apply it to your business with this FREE comprehensive course.
CLICK HERE TO GET FREE ACCESS