Is your Instagram marketing underperforming? Want to reach more of the right people on Instagram?
In this article, you'll discover the critical elements of powerful Instagram growth and nurture strategies and when to use each type of strategy.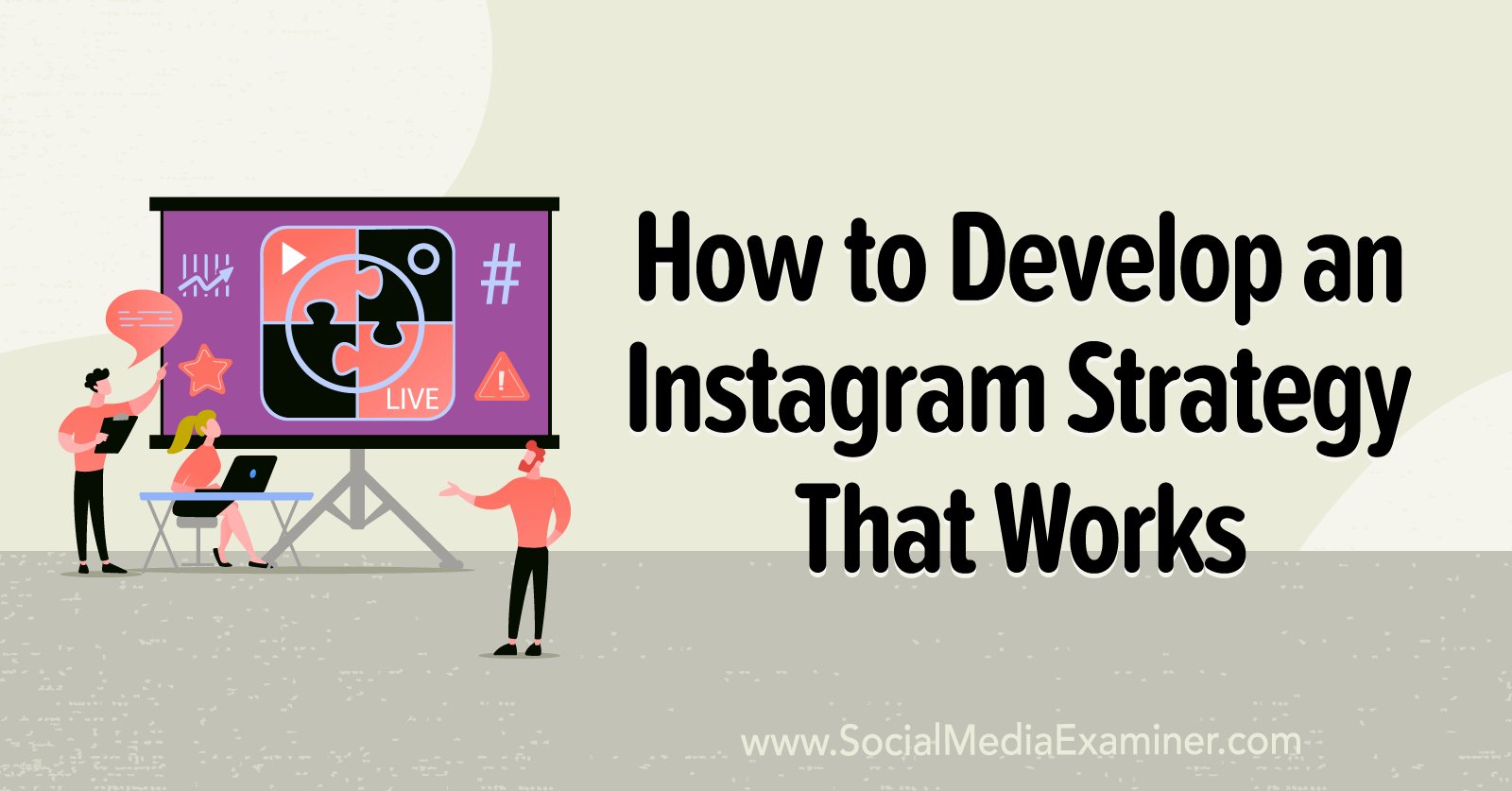 Why Having an Instagram Strategy Is so Important
Let's start at the beginning and talk about why you need a strategy for Instagram. Shouldn't you just be able to post your photos and your stories? Do they really need to have that much forethought and strategy behind them?
The answer, of course, is yes. You absolutely need a strategy before you start marketing successfully on Instagram.
Often, if someone says they post consistently on Instagram but aren't seeing any results, they didn't spend enough time reviewing their goals or setting up a roadmap for how to reach those goals before they started posting content.
The issue with this approach is that no one can really define what "post consistently" means. Subsequently, businesses that are new to Instagram will post every day for a couple of months and when they don't see the return they expect, they're burnt out and upset that Instagram isn't working for them.
This is why having a strategy is so important. You can't expect posts to be effective if you don't put together the strategy.
Here's how to develop an Instagram strategy for your business.
#1: Establish a Goal for Your Instagram Marketing
The first step you need to take when creating your Instagram strategy is to try to reverse-engineer what your strategy is going to look like, starting with your goal.
If your goal on Instagram is to grow your brand, your posts and content will look very different than if your goal is to drive sales. So defining your goal is a very important first step.
Once you determine your goal, start working backward and defining the type of content that will support your progress toward that goal.
If you're just getting started on Instagram, you're likely going to try to focus on growth first—at least at the beginning. A lot of brands try to reach the coveted 10,000-follower mark before they start trying to monetize or work on their sales.
It's important to note here that having 10,000 followers isn't a requirement to see success, nor does it guarantee success. It's a common goal a lot of new businesses try to reach but you can see success before reaching 10,000 followers.
#2: Outline a Successful Growth Strategy for Instagram
Right now, Instagram is one of the best places to grow your brand and introduce your audience to the human side of your business. It allows you to make a more personal connection and build up that all-important know, like, and trust factor.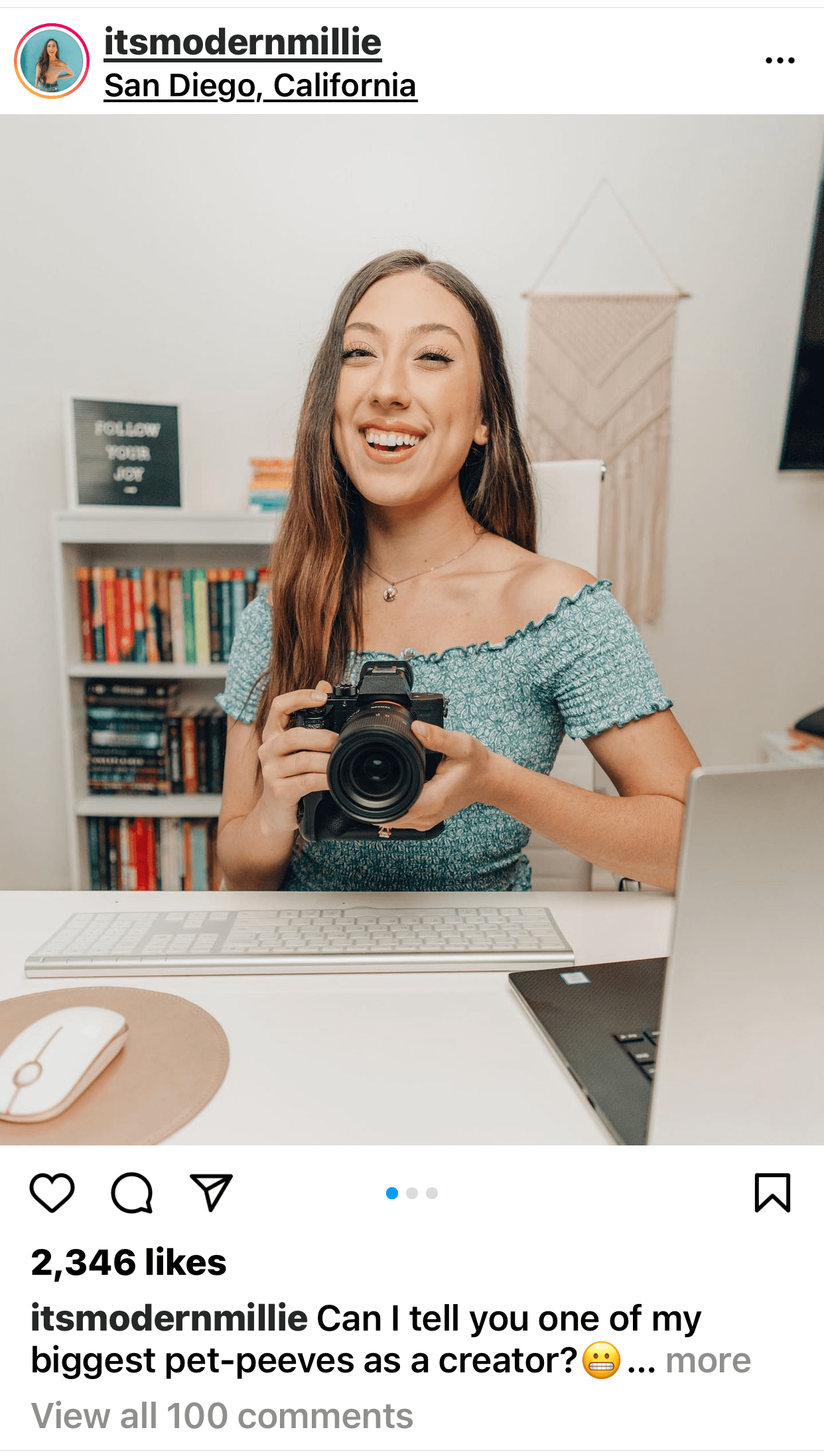 Choosing a face for the brand—someone who shows up in photos and behind the scenes in stories and reels—is a great way to humanize your brand and company and give your audience the connection they crave. Of course, that doesn't mean you should take down your logos and replace everything with that face.
In addition to having a face for your brand, three other key elements make up a successful growth strategy on Instagram: intentional growth actions, consistency, and early adoption.
Intentional Growth Actions
An intentional growth action is any action on Instagram that directly leads to the growth of your account. It's often very easy for people to get distracted and fall down a rabbit hole on Instagram, scrolling endlessly without any intention. That scrolling doesn't help you grow.
To actually grow, you need to replace that scrolling activity with intentional growth actions. This includes posting new Instagram reels and engaging with potential customers who aren't already following you and occasionally posting or engaging on regular Instagram posts.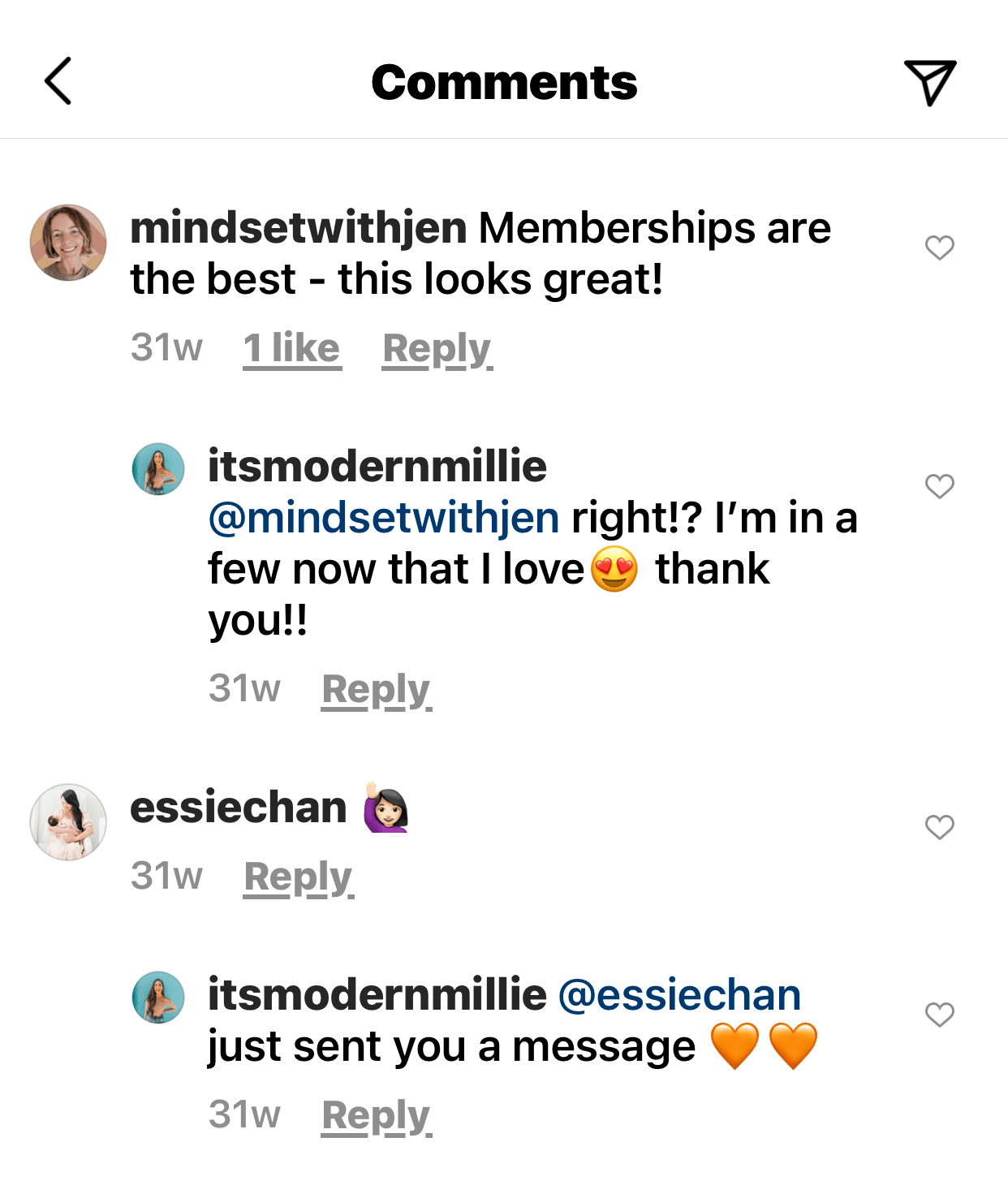 You can also host an Instagram room, which is a form of an Instagram Live that allows you to bring on up to three other people to go live with you. When you do this, Instagram pushes out notifications about the live to all of your collective followers, which helps put you in front of new people.
Most of these activities will help get you and your brand in front of new eyes and introduce you to a new audience.
Consistency
On Instagram, "consistency" doesn't necessarily mean posting every day.
It's much more important to post at regular intervals that your Instagram audience can rely on. This could mean posting a couple of times a day or even a couple of times a week. The schedule that works for one business may not work for another. What's important is creating a posting schedule that works for you, won't feel intimidating or burn you out, you can realistically keep up with, and your audience will be able to trust.
Early Adoption
Instagram has been around for a while now and doesn't show any signs of slowing down or going away. In fact, Instagram is regularly releasing and improving on features to help the platform stay relevant as user demands and needs continue to change.
Historically, businesses and users that adopt these new features early on receive the most benefit from them. Businesses that began posting Instagram stories consistently first got a bigger benefit than those who started posting later. And now with Instagram Reels, early adopters are going to see a larger benefit than those who wait.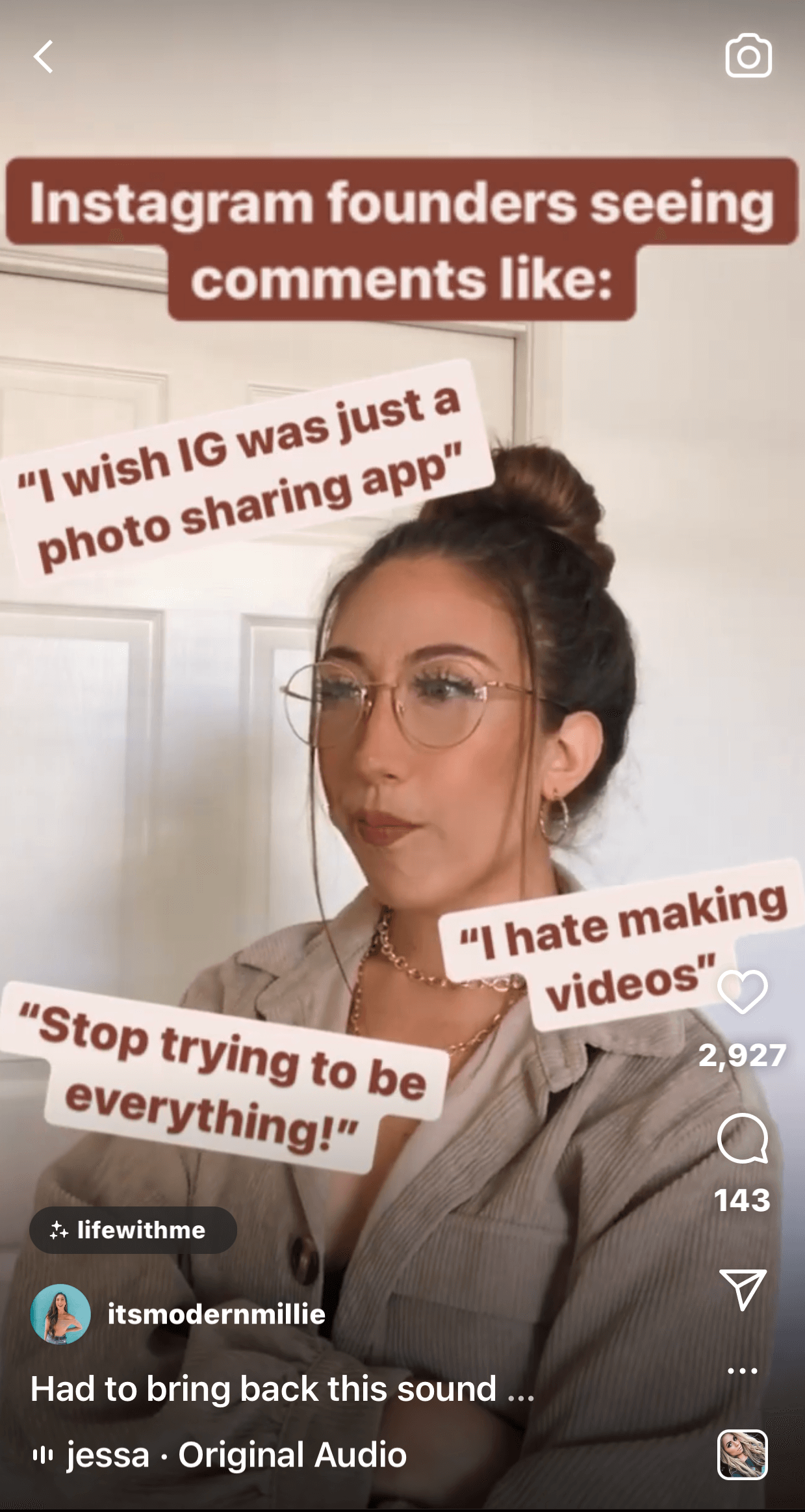 One thing to keep in mind when it comes to early adoption is that going viral, even early on, doesn't necessarily equate to prolonged success. For example, if you adopt Instagram Reels early on and have one of your reels go viral, but then never post another reel, you probably aren't going to enjoy a prolonged success or leads off of that reel.
#3: Develop a Successful Nurture Strategy for Instagram
Instagram growth strategy is based on getting your business out in front of new eyes to grow your presence and brand identity; however, a successful nurture strategy on Instagram focuses on deepening the connection and relationships you have with your existing audience.
There are three key elements to a successful nurture strategy: intentional nurturing actions, consistency, and vulnerability.
Intentional Nurturing Actions
Intentional nurturing actions boil down to the same concept as your intentional growth actions: to replace unproductive scrolling on Instagram with activities intended to nurture an existing audience into a deeper relationship. This may mean posting an Instagram story to your profile, going live, or engaging on posts your followers have published.
Like the Instagram growth strategy, Instagram Live can be used to nurture your audience as well. Instead of inviting other Instagram creators to go live with you, like you would in the growth strategy, you would host the nurturing live yourself. This allows you to have a more intimate conversation with your audience, which helps them build a better connection to you as a person and the face of your brand.
Engagement is also a very important factor when it comes to the Instagram algorithm. The algorithm includes two measurements that determine what Instagram will show you in your feed. One of those elements is your recent interest and relationships. Essentially, Instagram predicts how much you'll care about a particular post based on your past behavior with either similar content or with similar profiles.
If you engage with your audience, sending them private messages on Instagram and they reply to you, that response tells the algorithm that they're close to you and want to see more of your content. Therefore, the algorithm will push your content out to them more. So commenting on their content, especially when they respond to you, will tell Instagram that they want to see more of you.
Consistency
Once again, consistency on Instagram for your nurturing strategy is based on a schedule that you create and can maintain so your audience can come to rely on you. This may mean setting aside time to create and post nurturing content, as well as leaving comments on your followers' posts and responding to comments on your posts.
You can also take advantage of Instagram's story enhancement features such as polls and questions to spark engagement from your following and nurture those relationships.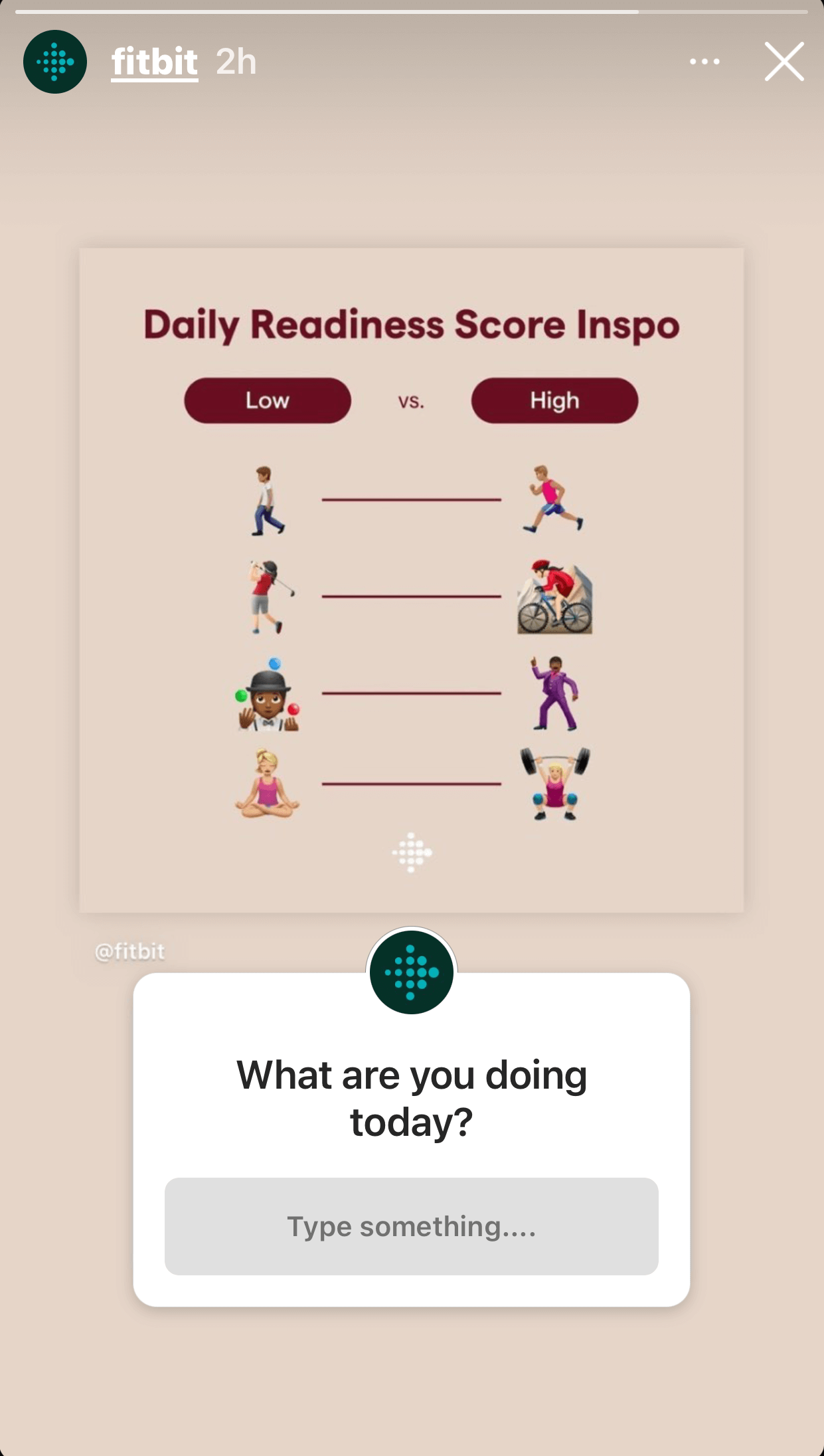 Vulnerability
Finally, the last key element of a successful nurturing strategy on Instagram is to be a little vulnerable in front of your existing audience. This can mean different things to different businesses and brands. For some, it means posting what's going on behind the scenes or inside their personal lives a little bit. For example, if some issues have come up in your life, posting about those on Instagram can help deepen the connection between you and your audience. It also creates a safe space for your audience members to become vulnerable in front of you.
Of course, you don't have to share your deepest, darkest secrets to be vulnerable, and what you share depends on you as a marketer. But anything you share that can create a relatable moment of vulnerability between you as a person and your audience is an opportunity to deepen that relationship.
Other Notes From This Episode