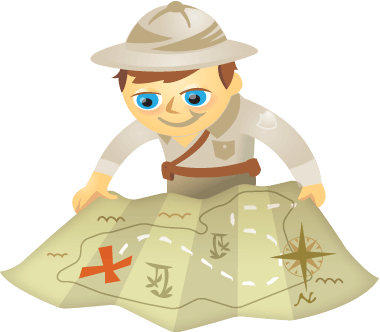 Would you like to use Google+ Hangouts On Air?
Are you worried no one will attend your hangout?
Laying a strong foundation for your Google+ hangout can help you find the audience you need.
In this article you'll discover how to build an audience for your Google+ hangout in four easy steps.
#1: Foster Relationships Before You Broadcast
Don't forget this first step!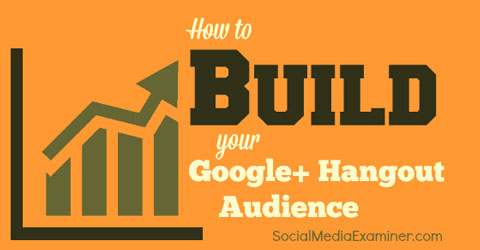 You'll want to make sure your hangout subject is something of interest to your audience. An easy way to do this is to find and talk with the right people to estimate their interest in what you have to say.
Start with keyword research on relevant hashtags. When you've chosen the right hashtags, use them to find relevant communities where your key audiences are active.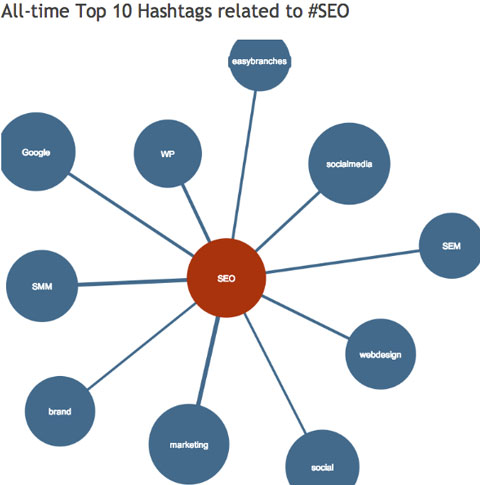 Don't limit yourself to Google+ communities when you search. Participate in tweet chats, Facebook groups and LinkedIn conversations to help cultivate relationships with the right audiences.
When the time is right, you can let them know you've planned a hangout that will interest them.
Social Media Marketing Society (Ongoing Online Training)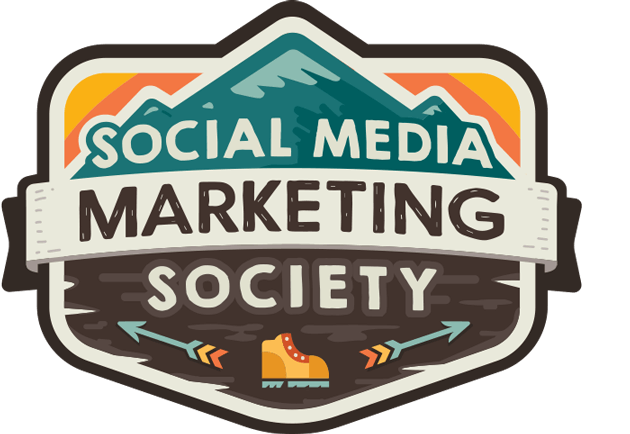 Want to gain marketing confidence and accelerate your career? Try the Society to discover new marketing ideas, improve your results, get support, and become indispensable. Join us for ongoing training, insight from pros, and a community of supportive marketers who understand you.
START YOUR TRIAL MEMBERSHIP
#2: Team Up With Influencers
As you develop relationships on Twitter, Facebook, Google+ or LinkedIn, it'll be easier to identify the influencers in your industry. Collaborate with these other thought leaders and invite one or two to appear as featured guests on your hangouts.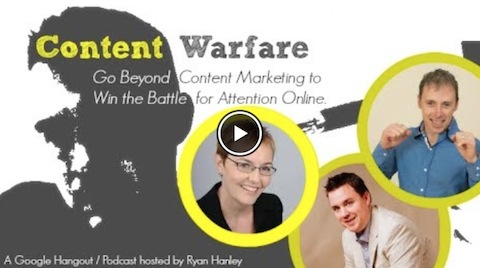 Partnering with relevant speakers or organizations will help amplify your message via cross-promotion.
#3: Get Your Creative in Order
Creating high-quality promotional content is the key to building awareness. Remember, "40% of people will respond better to visual information than plain text."
Have a number of images and at least one teaser video you can use in promotional posts on Facebook, Google+, LinkedIn and Twitter.
Custom-branded graphics create a personalized feel that stands out from other content streaming past your target audiences on social networks.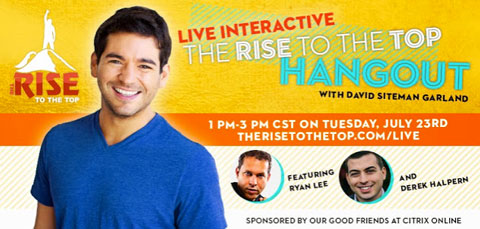 If you don't have a designer on staff, there are a number of tools that can help you create your own professional-looking images and infographics.
Remember, each image should feature a strong call to action that encourages people to attend your hangout.
A promotional teaser video lets you give people a glimpse into what you'll cover during your hangout.
Hype My Hangout makes creating a 10-second promotional video as easy as 1-2-3. When you're finished, your video will automatically be posted on your YouTube channel for easy social sharing.
Put Google Analytics to Work for Your Business (Online Training)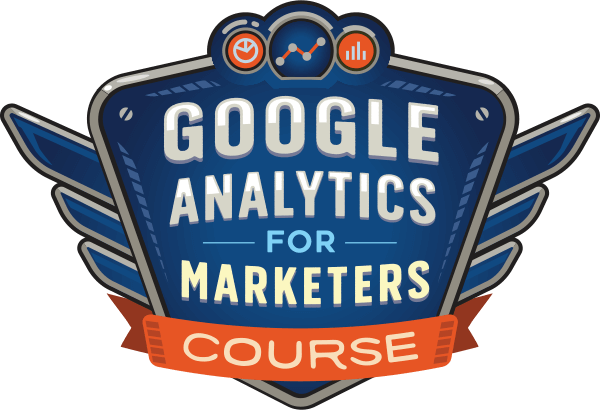 Ever thought, "there's got to be a better way" when it comes to tracking your marketing activities? Are you forced to make decisions based on limited data? With the right training, you can use Google Analytics to measure all of your marketing efforts with certainty.
You'll stop the leaks in your ad spending, justify your marketing spend, gain the confidence you need to make better marketing decisions, and know what's working at every step of the customer journey. Let the world's leading analytics pro show you the way. Check out our new Google Analytics for Marketers course from your friends at Social Media Examiner.
CLICK TO LEARN MORE: ANALYTICS TRAINING
A video teaser delivers a strong call to action because the invitation to attend and participate is personal.
#4: Spread the Word
Once you've got all of your promotional assets together, it's time to get the word out!
If you haven't been very active on Google+ up to this point, now's the perfect time to start! Enhance your Google+ presence by making sure your posts are optimized for engagement.
Share Hangout Highlights
You'll likely want to spread the word about your hangout.
Write a promotional blog post that gives people insight into what information you'll be covering in the hangout and the logistics. This is a great opportunity to showcase guest speakers and partners who might draw new audiences.
Be sure to embed your sharable graphics and teaser video for a content-rich experience.
Socialize Your Hangout Event
A common misconception is that only people on Google+ actively participate in Google+ hangouts. Not true.
Make sure you tap into these other social networks and activate communities to generate buzz for your hangout.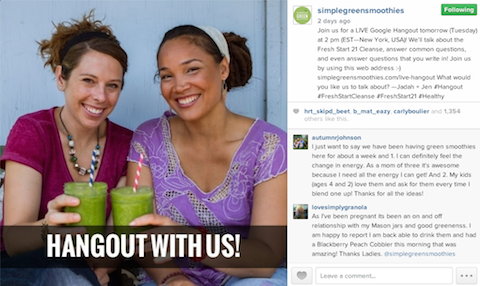 Leverage the Power of Word-of-Mouth Marketing
Your network will spread the word for you if you give them the tools and information they need. Here are some ways to help them.
Create a custom email asking friends and contacts to share your hangout information on their social networks. Use hrefshare.com to generate custom social media posts to let them easily share your details on Facebook, Twitter, LinkedIn and Google+ with the click of a button.
Link to your hangout in your email signature to promote your hangout in day-to-day communications.
Create a notification circle in Google+ for people who indicate interest or sign up for your hangout. Send the circle members periodic reminders and updates leading up to the event.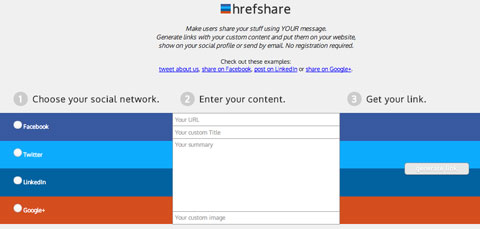 Turn Up the Volume With Paid Social Advertising
Paid social advertising tools are an excellent way to ensure your hangout's promotional content gets maximum visibility. In addition, you can leverage advanced targeting to identify and engage new potential participants for your hangout.
Here are a few social advertising tools to consider:
Facebook ads—turn the Facebook posts you created to promote your hangout into news feed ads.
Promoted tweets—target current followers and non-followers by gender, geography, language, device, interests, keywords, tailored audiences or those who tweet or engage with selected keywords.
LinkedIn sponsored updates—increase the visibility of your promotional posts in people's news feed by sponsoring them on LinkedIn.
Wrapping Up
Here's why Google+ hangouts offer an interesting option for businesses.
Most people retain 95% of the message in a video, compared to only 10% of what they read in text. That means video should be part of your content marketing strategy.
Google+ hangouts have made producing low-cost, easy-to-develop video content possible. So why aren't more people using Google+ hangouts? To put it plainly, nobody wants to get caught talking to an empty room.
Google+ hangouts can help you find and connect with the audience you need. Now that these tips have prepared you to promote your hangout, roll up your sleeves and dive in!
What do you think? Did these steps encourage you to build a Google+ hangout audience? What other approaches and tools have you found most useful? Share your tips in the comments so we can learn together!