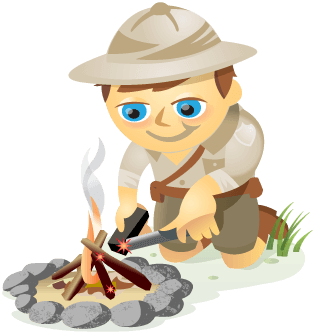 Are you using hashtags in your social media campaigns?
Do you want to find tools to help manage your hashtags?
The right tools can help you launch, track and analyze hashtags across social networks.
In this article, you'll discover five tools that make it easy to track hashtags and their related conversations.
Why Use a Hashtag?
Hashtags make it easier for people to find and follow discussions about brands, events and promotions. They also let brands track the performance of promotions across social media.
Hashtags can determine how easily you can target and track a campaign. You've probably seen many businesses use generic hashtags like #food or #chocolate. While these will get your update into a large conversation, using such broad hashtags is wasting your time.
Can you imagine how many posts (tweets or otherwise) contain #chocolate every minute? Managing the hashtag would be a nightmare. You'd spend weeks sorting through every instance of the hashtag to determine which mentions apply to you.
It's worth the effort (and your sanity) to come up with a unique hashtag that fits with your particular campaign.
A good example is Subway's #januANY campaign. Their hashtag has two key components: it's distinctive enough to track easily and it's simple for fans to remember.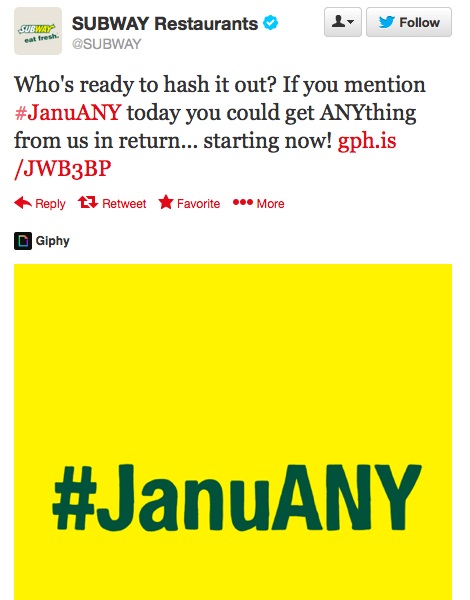 Social Media Marketing Society (Ongoing Online Training)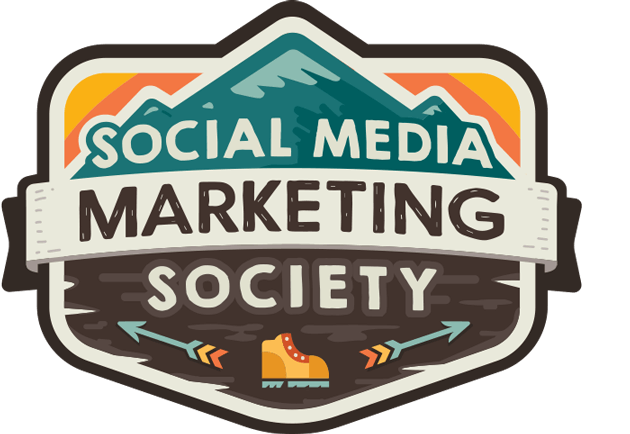 Want to gain marketing confidence and accelerate your career? Try the Society to discover new marketing ideas, improve your results, get support, and become indispensable. Join us for ongoing training, insight from pros, and a community of supportive marketers who understand you.
START YOUR TRIAL MEMBERSHIP
As you're choosing a hashtag, follow Subway's lead. A good hashtag is memorable, unique and relevant to your campaign.
Following those guidelines, you'll find it's much easier to keep track of how many people are participating in your campaign and spreading the word.
Read on to discover five tools that can effectively track, analyze and report how others are using your hashtag.
#1: RebelMouse: Embed Your Campaign on Your Website
RebelMouse is your best friend if you're running a cross-platform campaign.
Not only does it fetch hashtag conversations happening anywhere on social media, it also offers integrated Google Analytics, social sharing, RSS feeds and content moderation.
Add to that a custom domain feature with customizable designs and CSS capabilities that let you embed RebelMouse on your website, and you have a one-stop shop for your social storytelling.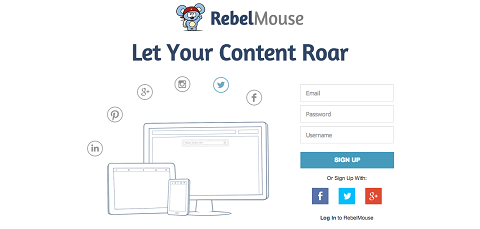 Burger King's #SATISFRIED campaign used RebelMouse to pull hashtagged Instagram photos into their website and show off how fans were being satisfried.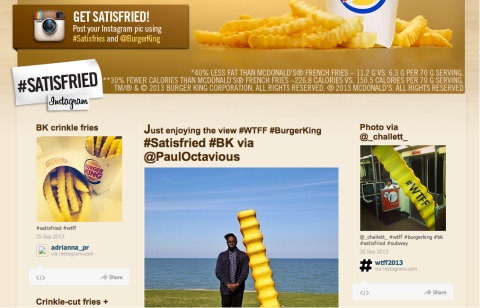 Having people share the hashtag provided social proof for friends of friends and helped Burger King reach a wider audience.
#2: Tagboard: Get the Complete Conversation
Tagboard gathers text, video and image posts to give you an overall picture of what's being said around a hashtag.
After grabbing relevant conversations from Facebook, Twitter, Instagram, Google+ and Vine, Tagboard puts them in a user-friendly interface where you can interact with the results.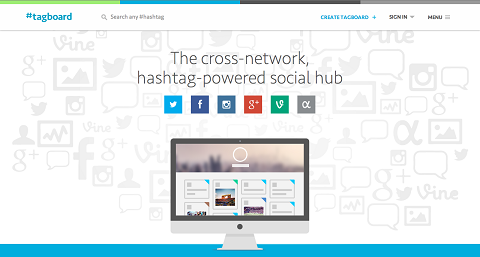 Audi used Tagboard to track their Super Bowl ad for #Bravery in 2013. They were able to pull in tweets, Facebook mentions and Instagram mentions.
Put Google Analytics to Work for Your Business (Online Training)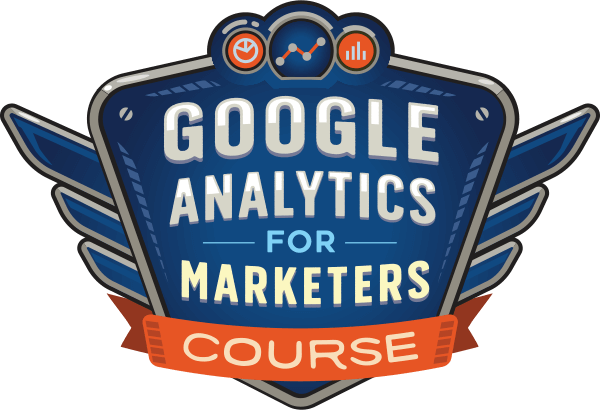 Ever thought, "there's got to be a better way" when it comes to tracking your marketing activities? Are you forced to make decisions based on limited data? With the right training, you can use Google Analytics to measure all of your marketing efforts with certainty.
You'll stop the leaks in your ad spending, justify your marketing spend, gain the confidence you need to make better marketing decisions, and know what's working at every step of the customer journey. Let the world's leading analytics pro show you the way. Check out our new Google Analytics for Marketers course from your friends at Social Media Examiner.
CLICK TO LEARN MORE: ANALYTICS TRAINING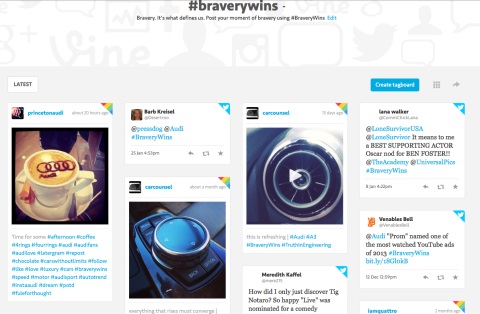 #3: Talkwalker: Analyze Hashtag Campaigns
Talkwalker is more than a hashtag tracking tool. Its capabilities go far beyond letting you listen to and engage with conversations around hashtags.
Talkwalker gives you data for gender distribution, geographic distribution and sentiment analysis on your own hashtags, as well as your competitors' hashtags.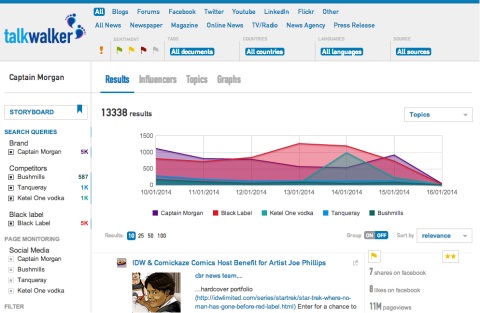 All the data are easily filtered, sorted, analyzed and charted using their tool. The insights can be seamlessly exported into Excel, PowerPoint and Word so you can manage and present results easily.
#4: Bundle Post: Generate Hashtags Automatically
Bundle Post is a very useful content management system that lets you generate, organize, schedule and post content for hashtag campaigns. It also integrates with HootSuite, HubSpot, Buffer and other systems.

This tool has a specialized feature that identifies popular keywords in your content and automatically replaces those words with hashtags. After you type these keywords and phrases into the Bundle Feed feature, it goes out and finds relevant, related content for you!
#5: RiteTag: Find the Perfect Hashtag
RiteTag optimizes updates for Facebook, Twitter and Google+ with the best possible hashtags for your post, then analyzes them to let you create a library of hashtags to use.
To make publishing easier, RiteTag has an extension you can add to your web browser. Use the extension to schedule updates with your optimized hashtags from wherever you are.
Bonus Tools Just for Twitter
Tweet Binder and Twubs are specialized Twitter tools for analytics and filtering conversations, respectively.
Tweet Binder lets you enter a hashtag, then provides an in-depth report of actual conversations, retweets, associated images and links based on your hashtag. Once you get the results, you can categorize your findings by influencers, contributors or other media filters.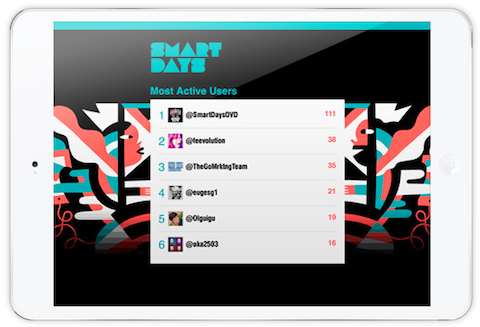 Twubs acts as a live stream for Twitter chats. It has been known to be more real-time than Twitter itself! If a hashtag conversation is moving too quickly for you, just hit the Pause button to catch up.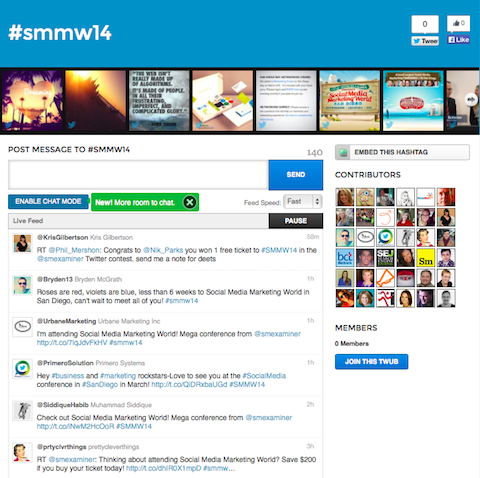 Over to you
From Google+ and Facebook to Pinterest and LinkedIn, hashtags are everywhere these days.
With the right tools, hashtags make it easier for brands to manage and maintain social media campaigns.
The tools above can help you launch, track and analyze hashtags across social networks. You can see what's working and what's not, how big your reach is and even how you compare to your competition. I'd say that's pretty handy.
What do you think? What do you use to keep track of your hashtags? Have you tried any of these tools? How have they worked for you? Share your experiences and opinions in the comments below.