Is your Facebook ad campaign performance declining due to recent privacy restrictions? Do you need a better solution for reaching your target audience and meeting your campaign goals—while working within the platform's new tracking limitations?
In this article, you'll learn the difference between prioritized and non-prioritized events and how to use them in your Facebook ads. You'll also find out why some marketers have already started using this tactic and you'll get insights into whether this approach is ideal for your next campaign.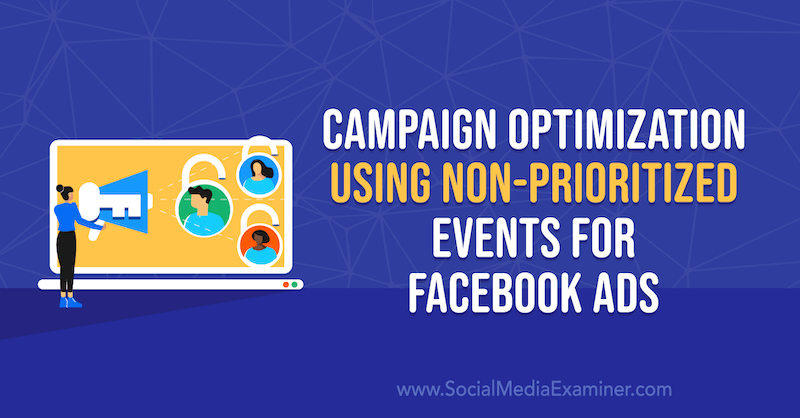 What Is Facebook Campaign Optimization: Prioritized Events vs. Non-Prioritized Events
Facebook ads campaign optimization using non-prioritized events is an optional feature available with the conversions objective. When the feature is available for your account, you'll find it at the ad set level. Facebook gradually began introducing this feature in July 2021, intending to eventually make it available to all Ads Manager accounts.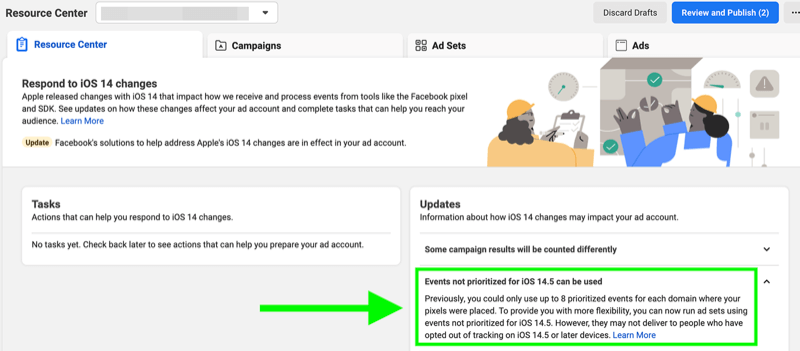 So what does it do? Essentially, when you choose the conversions campaign objective, you can optimize ad sets for an event that you haven't prioritized in Facebook Events Manager.
What Is a Prioritized Event in Facebook Ads?
A prioritized event is a web conversion that you configure using Facebook's Aggregated Event Measurement protocol. You can set it up in the Events Manager linked to your Facebook Ads account.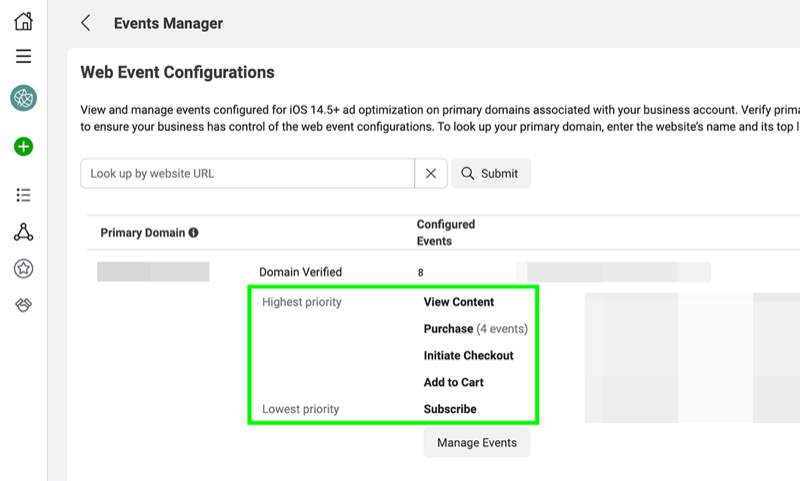 What are the benefits of optimizing an ad set for a prioritized event?
Facebook can deliver ads to your target audience, regardless of whether they opted into Facebook's AppTrackingTransparency prompt. A reported 96% of iOS users have already opted out of Facebook's app tracking, and targeting a prioritized event is the only way to reach them.
You get access to reporting for your entire target audience rather than a partial audience of non-iOS or opted-in users only. But you'll have to wait up to 72 hours for all of the data to be processed and some of the results may be modeled.
What Is a Non-Prioritized Event in Facebook Ads?
A non-prioritized event is any conversion that you haven't added to your web event configuration. If your site has a lot of unique conversion opportunities that don't align with standard events, non-prioritized events could theoretically represent a large percentage of the actions you need to track.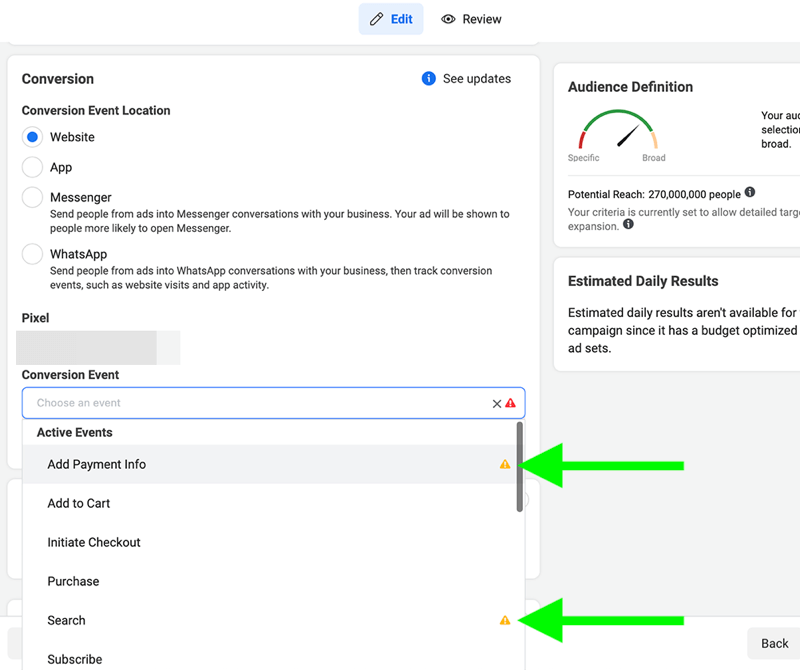 When you optimize an ad set for a non-prioritized event, Facebook can still deliver your ad. However, it only reaches people who opted into app tracking on an iOS 14.5 or anyone using another type of device, such as an Android phone. It won't reach the 96% of iOS users who opted out of app tracking.
5 Reasons to Optimize a Facebook Ads Campaign for Non-Prioritized Events
Optimizing for prioritized events can help you reach far more users and provide more comprehensive reporting. So should you even consider using non-prioritized events? In short, yes. Here are five situations where you may benefit from targeting a non-prioritized event.
You Reached the Prioritized Event Limit
Facebook doesn't allow you to create an unlimited number of prioritized events—far from it. Instead, the platform limits you to only eight prioritized events per website. You can prioritize standard events like:
3 Days of World-Class Training—Zero Travel!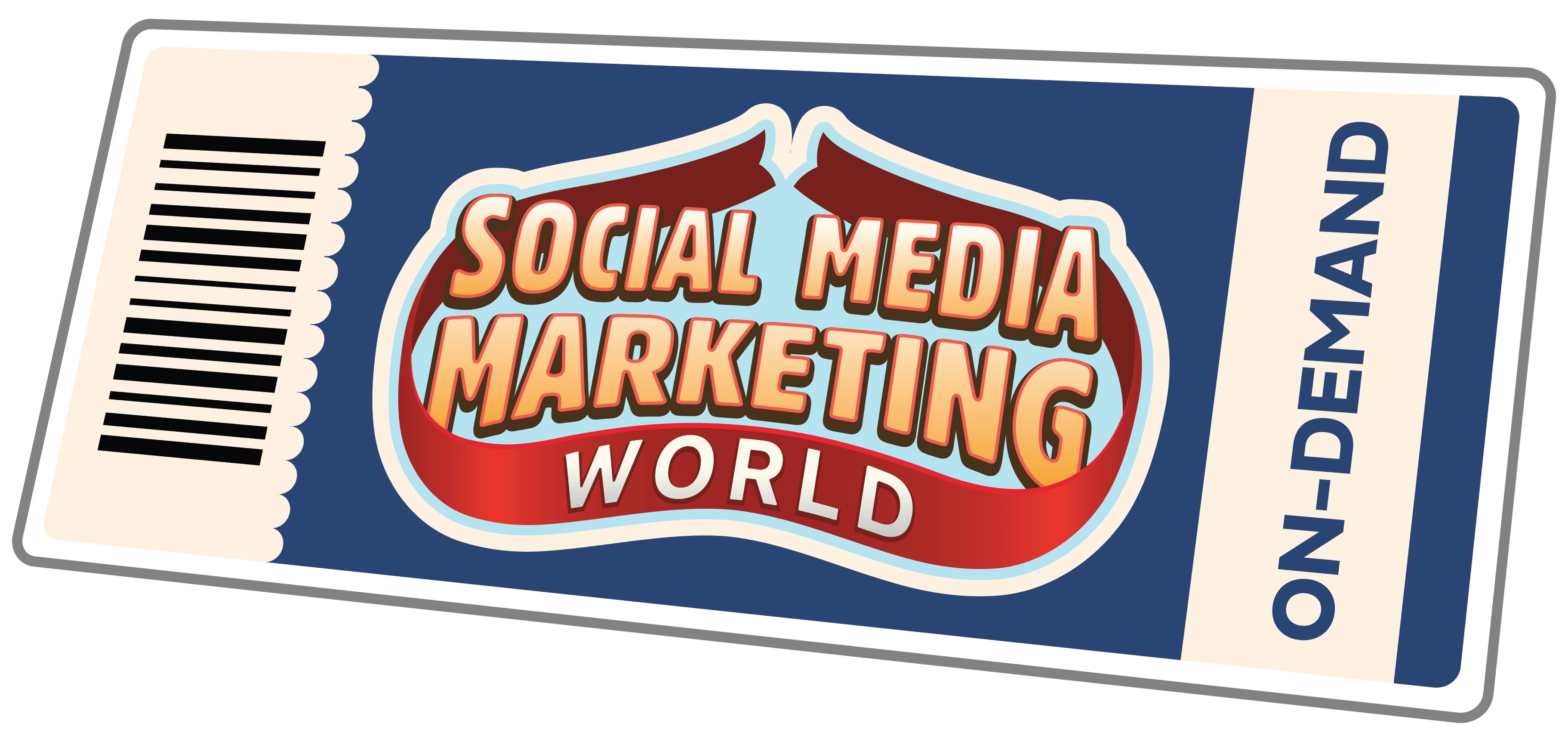 Travel to Social Media Marketing World off the table? Get all of the great content at a fraction of the price with an On-Demand ticket.

That's full access to recordings of every keynote, workshop, and session—the ones people travel thousands of miles to see. Don't wait. Get your On-Demand ticket and enjoy actionable content that you can watch anytime, anywhere.
GET YOUR ON-DEMAND TICKET NOW
Add Payment Info
Add to Cart
Complete Registration
Contact
Find Location
Initiate Checkout
Lead
Purchase
Start Trial
View Content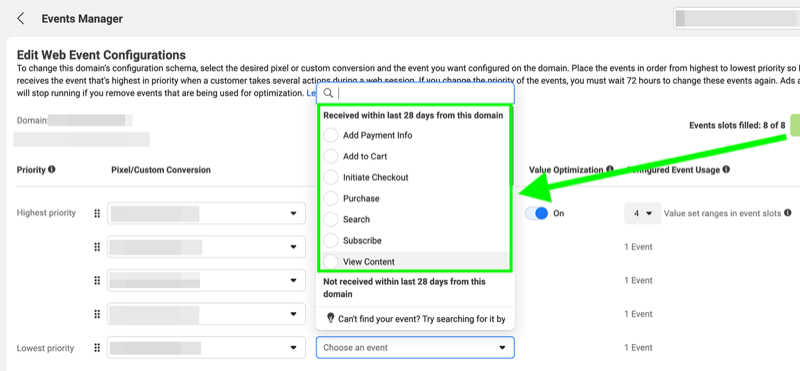 But you may allocate these eight events much quicker than you'd expect. For instance, if you want to take advantage of the value optimization option for Purchase web events, you'll need to allot at least four of the eight available prioritized event slots.
So what if you run out of room? When you want to create a campaign around a conversion that didn't make it onto the list, optimizing for a non-prioritized event may be your best bet.
You can see all of the available non-prioritized events at the ad set level when creating a conversions campaign. If you don't spot the one you want, Facebook's Event Setup Tool is the easiest way to create and track standard events on your website.
You Want to Drive More Specific Conversions
In many cases, Facebook's set of standard events may address all of the conversions you need to set up for your site. But standard events won't meet every advertiser's needs. In some cases, you may need to get more specific.
For example, you may want to set up conversions for individual eCommerce pages so you can fine-tune your optimization efforts. If you have a huge eCommerce catalog, then you could easily create hundreds of web conversion events. After the first eight, all would have to be non-prioritized.
Optimizing for non-prioritized events requires a few minutes to set up. You can create custom events using one of these methods: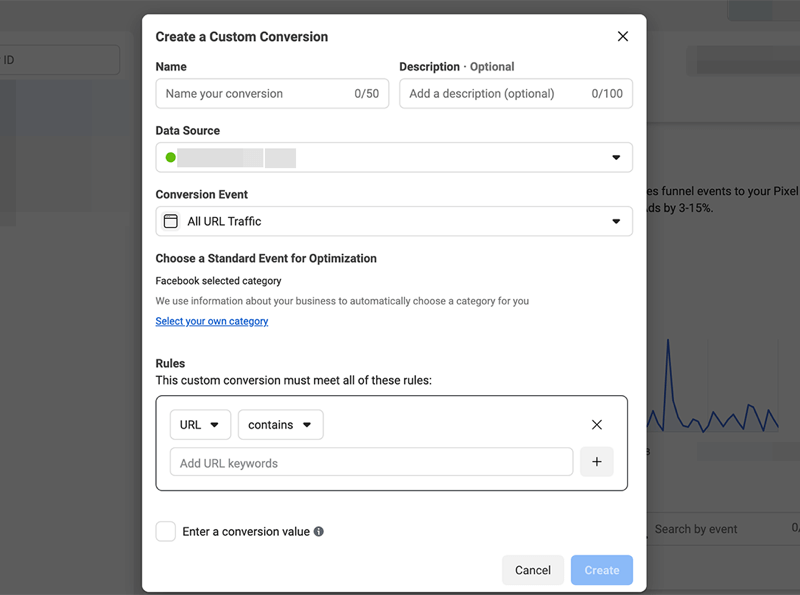 You're Unable to Verify Your Domain
Facebook requires advertisers to verify their domains to edit prioritized events. In many cases, domain verification is easy to do. For example, if you want to optimize for conversion events that happen on a website your business owns, you or your web developer can verify the domain in about a minute.
However, you may run into verification issues if you want to target conversions on a third-party website, such as an eCommerce marketplace. If you can't verify the domain, then you can't configure any prioritized events. That means your only option is to target non-prioritized events.
To optimize for non-prioritized events on another site, you have to add your Facebook pixel to the third-party site. Then you have to use Facebook's Event Setup Tool or Custom Conversion to configure the conversion you want to track.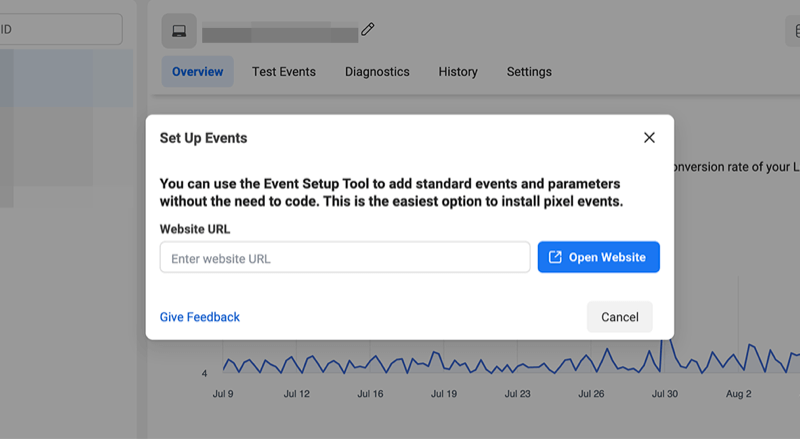 You Want Real-Time Reporting
If you're an experienced digital advertiser, you've likely become accustomed to real-time reporting. Naturally, if you're testing various creatives, audiences, or ad types, then you rely on real-time reporting to optimize efficiently.
In the past, Facebook ads offered this type of reporting for virtually all campaigns, ad sets, and ads. Due to the platform's iOS 14–related updates, however, accessing real-time reporting has become much more difficult.
If you optimize for a prioritized event, you can't expect real-time reporting. Instead, there may be a 72-hour delay before Ads Manager can report data, especially for iOS 14 audiences. In addition, some of the results may be modeled.
When you need real-time reporting, consider optimizing for a non-prioritized event. With this type of conversion optimization, you can test campaign elements and make decisions based on accurate current data.
However, it's important to note that even when you optimize for a non-prioritized event, you'll still encounter some reporting limitations. Facebook does show breakdowns for onsite metrics like impressions and engagement.

But the platform no longer provides breakdowns for conversions that happen on your own website, like purchases and subscriptions. Instead, all results are listed as Uncategorized in the breakdown view. That means you can't see which platforms, placements, or demographic groups generated the most views, sales, or other offsite conversions.
Your Target Audience Is Primarily Android Users
If a large percentage of your target audience uses iOS devices, then optimizing campaigns for prioritized events will probably be necessary. As a result, you'll have to find a workaround for the reporting delays and limited data available for this optimization option.
However, if most of your audience uses Android devices, then optimizing for non-prioritized events may be a smart decision. That means you don't have to spend time configuring web events or finding workarounds for reporting limitations. Instead, you can simply access the same features and capabilities you're used to, while still reaching your target audience and avoiding performance or delivery issues.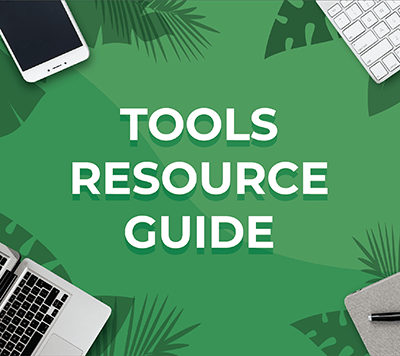 Looking for something to make your life easier?
Discover the tools we recommend to drive engagement, save you time, and boost sales across your entire marketing funnel or business.
Whether you need help planning content, organizing social posts, or developing your strategy, you'll find something for every situation.
FIND YOUR NEXT FAVORITE TOOL
How to Set Up a Facebook Ads Campaign Using Non-Prioritized Events
Creating a Facebook ad campaign that targets a non-optimized event takes just a few minutes. Follow the three steps below to get started.
#1: Configure Web Events
First, navigate to Facebook Events Manager and select the ad account and data source you want to configure. This video explains how to set up your Facebook pixel if you haven't done so yet.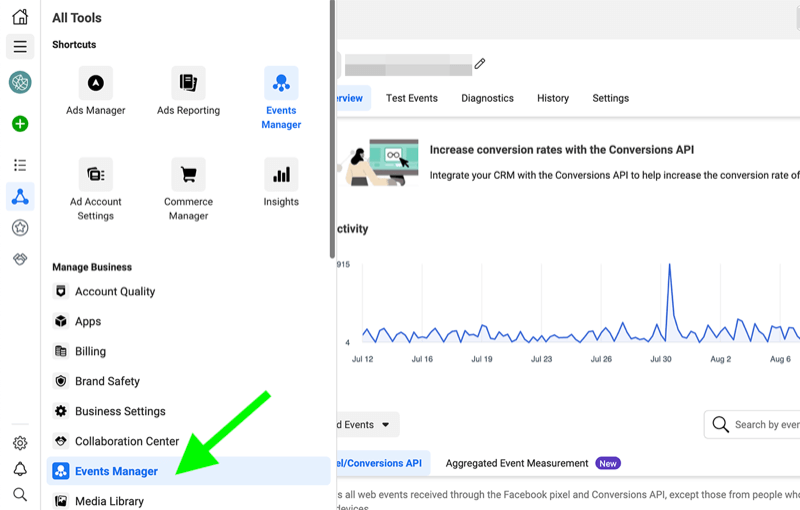 Scroll down to view the list of available conversions and identify the one you want to target. If the conversion you want to optimize for isn't configured yet, scroll up and click the Add Events drop-down menu. You can opt to configure web events by using your current Facebook pixel, adding a new website, or connecting the Conversions API.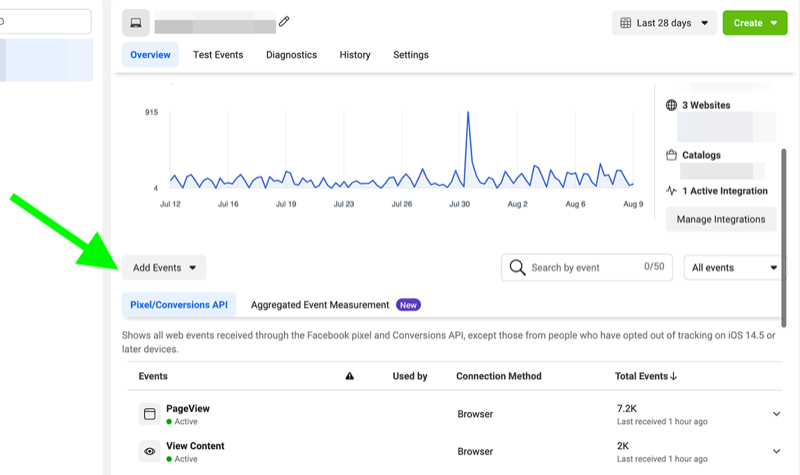 Once you've added the conversion you want to track, navigate to the Aggregated Event Measurement tab and click the Manage Events button to complete setup. Locate the domain where you plan to send traffic and click the Manage Events button.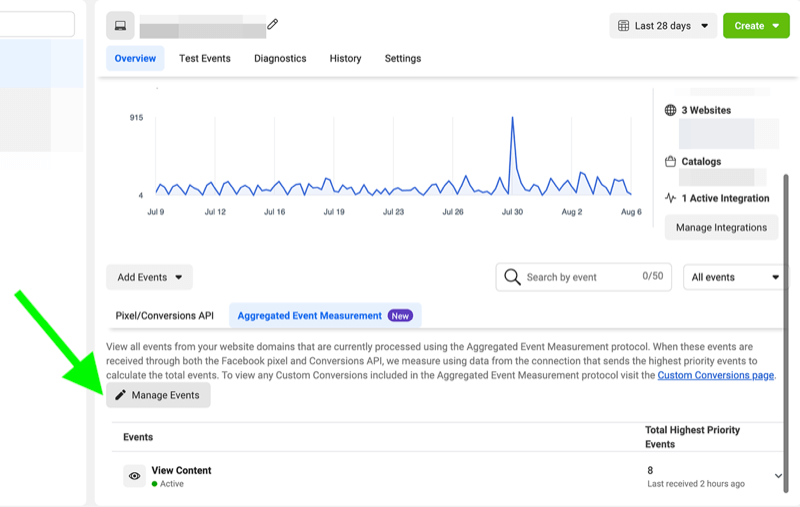 Then review the prioritized events for your domain. If the conversion you want to track isn't listed as a prioritized event, then you don't have to complete any additional setup steps.
If the conversion you want to target is listed as a prioritized event, click the X to remove it. Then click the blue Submit button at the bottom of the page. It automatically becomes a non-prioritized event that you can target with a conversions campaign.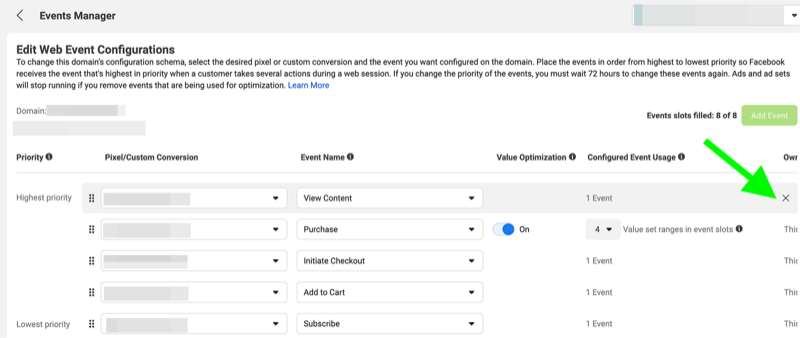 #2: Create a Conversions Campaign
After completing the web event configuration, you're ready to set up a new conversions campaign. Navigate to Facebook Ads Manager and click the green Create button.
Choose the Conversions campaign objective. Then specify campaign-level settings such as budget, bid strategy, and schedule.
Click over to the ad set options and choose the right conversion event location. Then select the conversion event to optimize for. Note that non-prioritized events have yellow warning symbols to alert you to their limitations.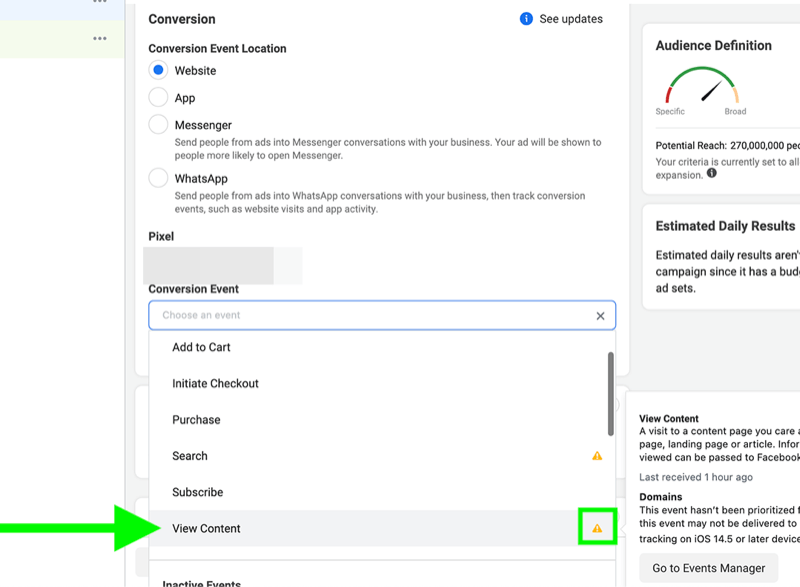 When you select one of these conversions, you'll also see language confirming that it hasn't been configured as a prioritized event.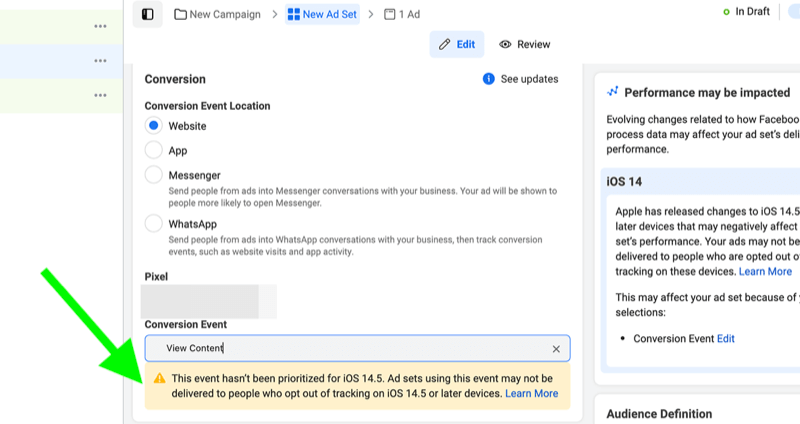 Next, select the right conversion window for your ad set. Note that 7-day click is the default, and alternative options are limited to 1-day click, 1-day click or view, or 7-day click or 1-day view instead. To comply with iOS 14 tracking restrictions, Facebook Ads no longer allows 28-day click or other lengthier conversion windows.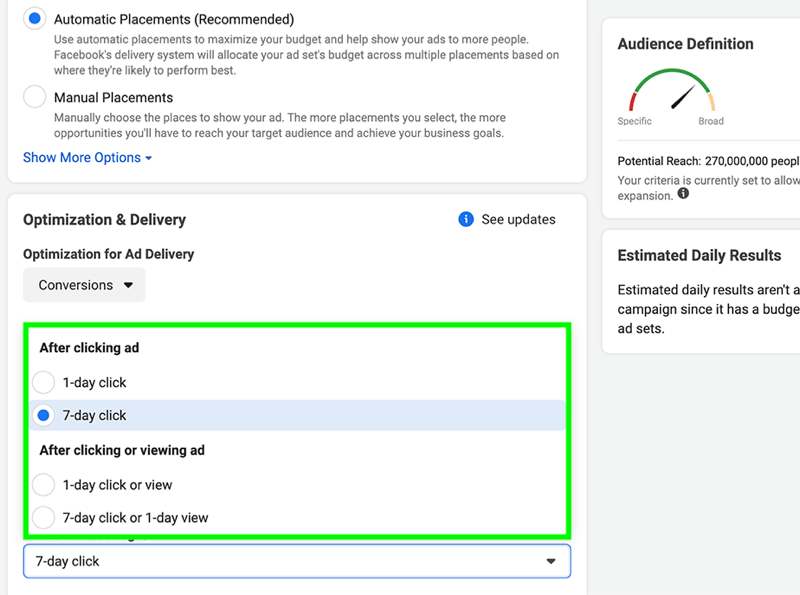 Choose additional ad set–level settings, including a start and end date, target audience, and placements. Then design the ad, including the caption, creative, and call to action. You can create dynamic ads for non-prioritized conversion events, giving you additional opportunities for optimization.
#3: Monitor and Optimize Your Campaign
After launching your campaign, monitor the results closely to ensure you get the results you want to see. Because you've targeted a non-prioritized event, you can access real-time reporting to help you make informed decisions.
Although you can't access detailed breakdowns for devices, platforms, or demographics, your campaign report can help you identify and optimize for actions that take place on Facebook. For example, you can see which placements drove the greatest reach, the most link clicks, or the most engagement.

Keep in mind that your campaign may not deliver the results you expect due to the limitations associated with optimizing for a non-prioritized event. You may run into issues like:
Limited retargeting: Unless your audience has always focused on non-iOS users, your campaigns will likely reach smaller audiences. As iOS users continue to opt out of tracking, you may also have more limited retargeting capabilities, leading to even more restricted audiences.
Declining performance: If your campaigns can only reach part of your entire audience, your ads may experience inefficient delivery and other performance issues. As a result, your campaigns may cost more while delivering less optimal results.
Impaired reporting: Although non-prioritized events can provide real-time data, available reporting covers a limited portion of your potential audience. That means you get insights for just part of your audience, rather than creating a more complete picture.
If your campaign doesn't deliver the results you expect after it leaves the learning phase, optimize it to improve performance. You might consider making adjustments like:
Making the target audience broader: If you suspect your campaign is suffering from inefficient ad delivery, rethink the audience you're targeting. At the ad set level, turn on detailed targeting expansion or select broader targeting parameters to improve performance.

Prioritizing your conversion event: If your domain is verified, consider setting up your conversion as a prioritized event, even if you have to remove one of your existing events to make space for a new conversion. You can change your prioritized events at any time—just make sure that the event you remove isn't tied to another active conversions campaign first.
Testing a traffic or catalog sales campaign: Rather than running a conversions campaign, consider another objective instead. The traffic objective may be a good alternative to the View Content conversion event, and the catalog sales could be a good replacement for the Purchases conversion event.
Conclusion
Facebook's iOS 14–related updates have left many marketers scrambling to recover their campaigns and find alternative approaches. In some cases, targeting non-prioritized events can keep your campaigns running smoothly—but this solution won't work in every situation. Make sure you understand the potential benefits and drawbacks of this feature so you can continue to create successful Facebook ad campaigns.
Get More Advice on Facebook Ads
Get Your FREE Course: Web3 for Beginners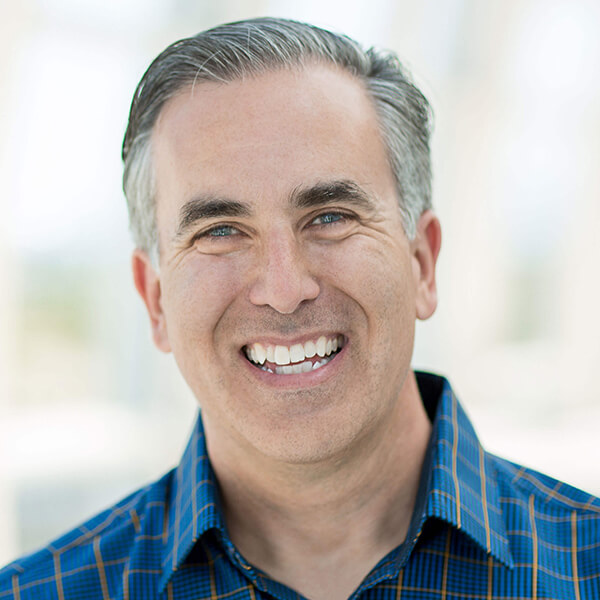 Curious about Web3, but don't know where to start or who to trust?

Introducing Web3 for Beginners, a course taught by Michael Stelzner, the founder of Social Media Examiner.

Learn the basics of Web3 and apply it to your business with this FREE comprehensive course.
CLICK HERE TO GET FREE ACCESS