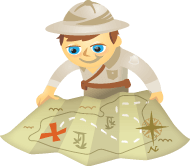 Do you want more from your social media efforts?
Are you ready to try ad targeting?
Using the right tactics to deliver and follow up on social media ad campaigns generates better quality leads.
In this article you'll discover five tips to improve your social media ad campaigns.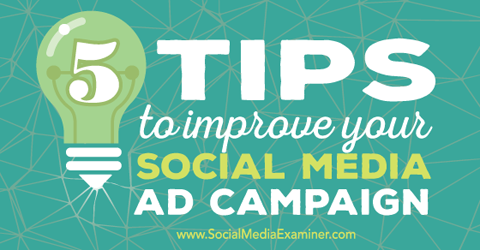 Listen to this article:
Where to subscribe: Apple Podcast | Google Podcasts | Spotify | RSS
#1: Use Keywords in Ads
Before you write the copy for your ads, it's important to know what people are searching for in your industry or area of expertise.
To learn more about how your target audience searches for your products, do a keyword analysis (Google has a great one). To get started, go to Google AdWords and sign in.
Next, hover over Tools and select Keyword Planner from the drop-down menu. Click the Search for Keywords button on the right.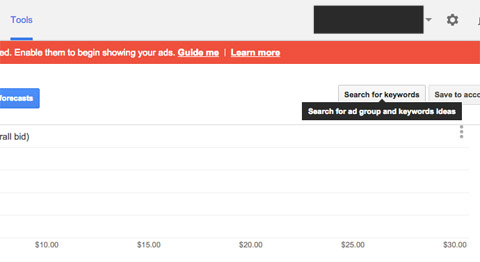 To search for keywords, enter a phrase or website or select a category.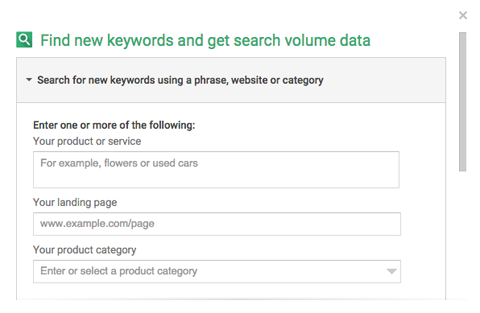 Once you click Get Ideas, you'll watch a list of topics populate.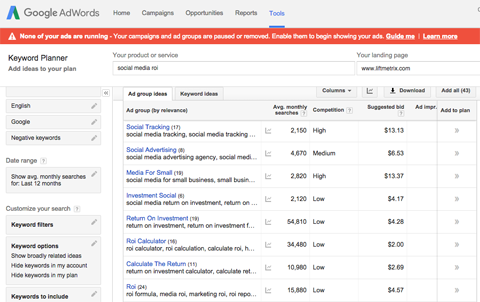 Now you can create an ad campaign around your keywords.
#2: Serve Ads to Current Customers
Many marketers focus heavily on acquiring new customers. But what if all of your current customers bought your product one more time? What if they bought a more expensive service? Think about what that would do for your sales.
Radian6/Salesforce estimates that it costs 5 to 10 times more to bring in a new customer than it does to retain a past customer. That eye-opening number is the reason you want to take steps to retain customers.
An effective way to do that is to create a custom audience by uploading your current list of customer email addresses for use in ads on Facebook, Instagram or Twitter.
Get Expert Social Media Marketing Training from the Pros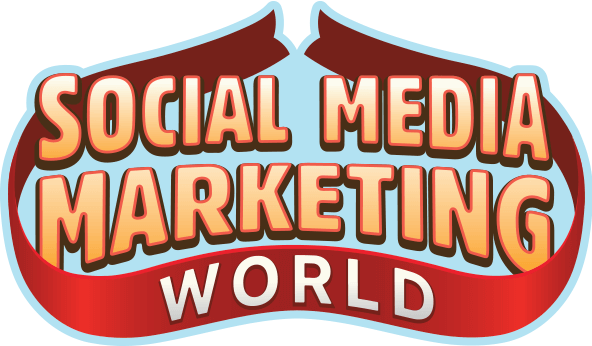 Want to get ahead of the competition or learn how to diversify your strategy?
Learn from dozens of the industry's most trusted experts, rub elbows with other smart marketers, and take your marketing to the next level during this 3-day event in sunny San Diego, CA.
CLICK TO LEARN MORE
To get started on Facebook, open Power Editor and click the Audiences tab at the top of the page.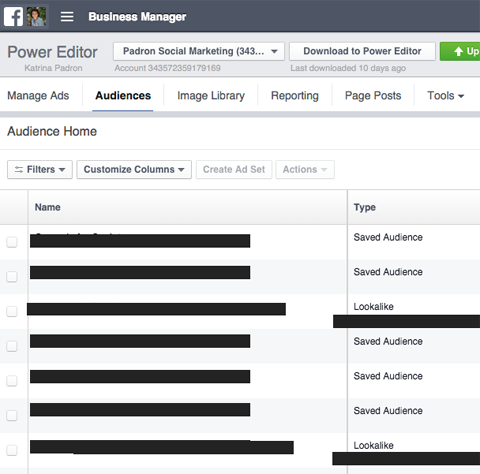 At the top right, click Create Audience and select Custom Audience from the drop-down menu.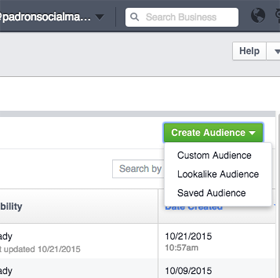 Select the type of audience you want to create.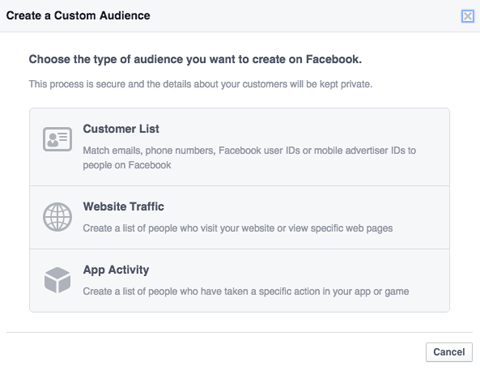 Next, upload a CSV or TXT file with your current customers' email addresses. When you're finished, click Create Audience.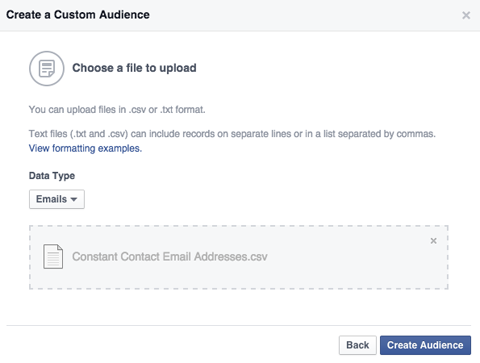 Facebook then matches your email addresses to user login information. When the process is complete, you'll see the following confirmation message.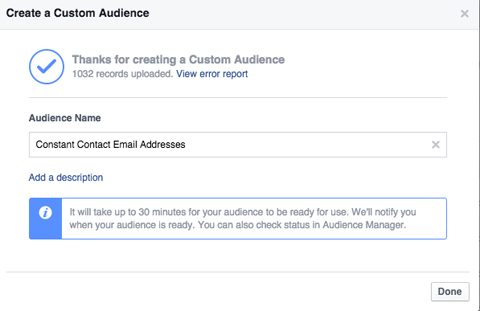 Click Done to save your audience.
Experience Social Media Marketing World Without the Travel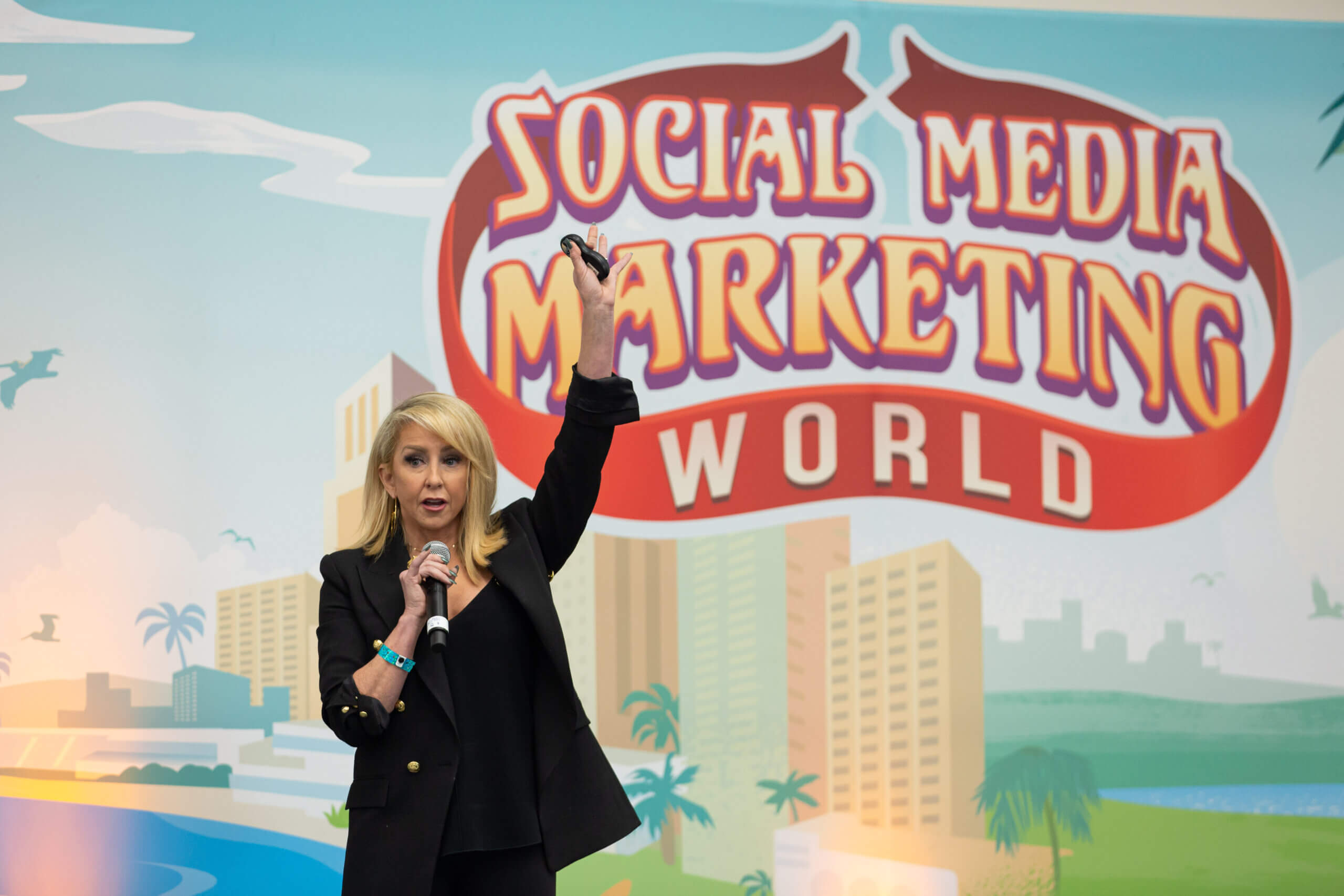 Imagine learning from the world's top social marketing pros, with our new On-Demand Ticket.
You'll get real business-building ideas, without ever leaving your home or office.
Watch all the sessions, keynotes, and workshops when and where you want!
CLICK TO LEARN MORE
You can now select your custom list for your Facebook ads to market directly to people who already know and love your brand. This is a great way to get previous customers to come back more often.
#3: Reach More Prospects With Lookalike Audiences
Similar to custom audiences, lookalike audiences leverage your current customer list to find people who are similar to your current customers. When you create a lookalike audience in Facebook, the platform sources the top 1% of Facebook users who most closely match your established customers' behavior.
This is a little-known way to reach your target market at a lower cost. A lower CPC (cost per click) means your budget will stretch farther.
To create a lookalike audience, go to Power Editor and click the Audiences tab at the top of the page. At the top right, click Create Audience and select Lookalike Audience from the drop-down menu.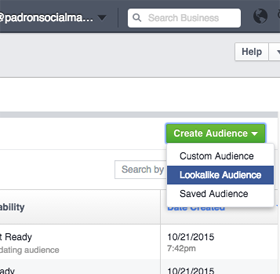 From the Source drop-down list, select a custom audience, conversion pixel or Facebook page. Then select the country where you'd like to find a similar set of people. Finally, use the slider to set your desired audience size.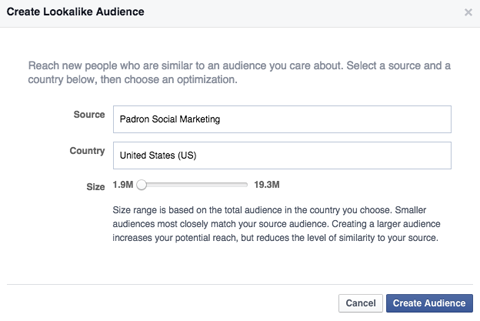 When you're finished, click Create Audience to create your lookalike audience.
#4: Qualify Leads by Connecting on LinkedIn
One of the quickest ways to open doors on social media is to reach out to prospects on LinkedIn. Send messages to their inbox and start building relationships that will help you qualify them as a genuine lead.
Most personal profiles will list an email address and phone number you can use to reach out and make introductions.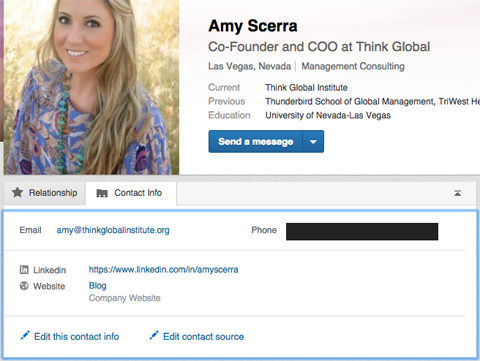 If you upgrade your LinkedIn account, you can filter your searches by industry, years of experience, location, current company, seniority level and more. The key point is to utilize this contact information in a direct sales and relationship manner to find leads or partners.
#5: Track Campaign Results to Verify Success
It's important to track your results to see if your company's social media efforts are working.
Social media platforms are constantly evolving with algorithms that you need to stay ahead of. With a targeted effort, you can effectively learn where to invest your resources to maximize your return on social media marketing.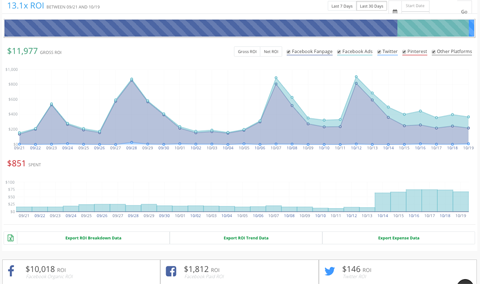 Consider analyzing these common metrics:
Engagement on posts, including likes, comments, shares, retweets and favorites. Tag content types to understand how different content impacts your goals.
Website traffic from social platforms as a referral source.
Conversions through Google Analytics based on traffic that came from social channels. This will help you determine how many sales are being generated from your social media marketing efforts.
Keep tabs on your return on investment with a tool like LiftMetrix. Each like, retweet, photo view, click, comment, favorite or share means something. There's value for the brand, and LiftMetrix tracks that value in an easy-to-read chart.
Conclusion
Social media marketing can feel overwhelming at times. Even if you're consistently creating and scheduling content and monitoring results, you're probably wondering what you need to do to get ahead with social media ads. The tactics in this article will help you get more from your social media marketing efforts.
What do you think? Have you tried these techniques to stand out from the competition? What tactics work best for your business? Please share your thoughts in the comments below.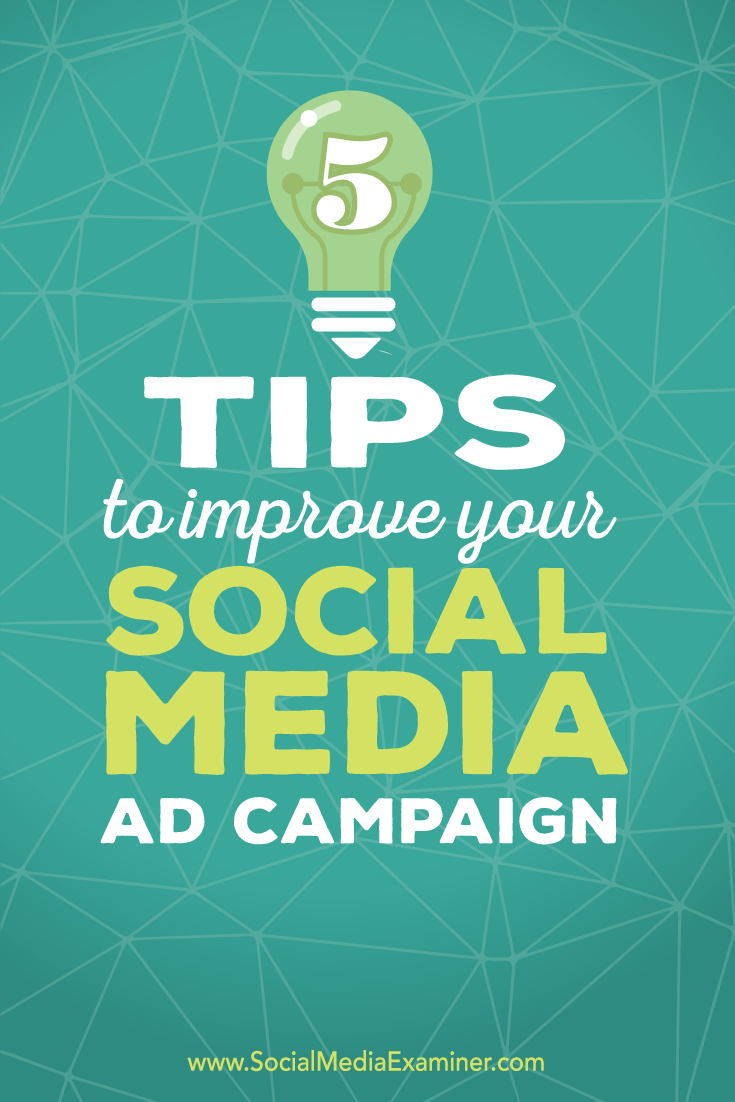 Experience The World's Largest Social Media Conference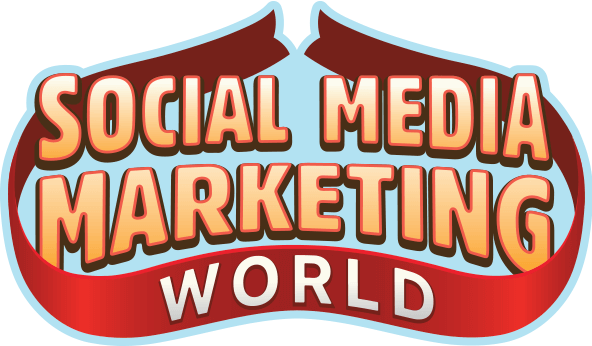 Quality marketing training, actionable takeaways, and beneficial connections—that's just a fraction of what you can expect at Social Media Marketing World! Join thousands of smart marketers in sunny San Diego this spring and level up your marketing.
🔥 Sale ends Tuesday! 🔥
GET TICKETS NOW