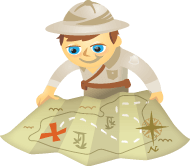 Are you looking for the latest blogging tactics?
Do you want to know what the blogging pros are doing today?
Keeping up with the latest social media changes is not always easy, and your blogging tactics may need to be refreshed.
We asked 39 blogging pros to share the best blogging tips and tactics worth doing today.
Here's what they have to say.
#1: Turn Google Hangouts On Air Into Mini-Courses in a Blog

Since I launched PlusYourBusiness, I've focused on one main tactic: include as rich a multimedia experience on the blog posts as I can, while remaining useful.
One of the best ways I've found to do this is to take an interview and structure it into a mini-course.
So, this is what I do regularly:
Run a Google Hangout On Air. For example, an interview with someone in social media or social SEO.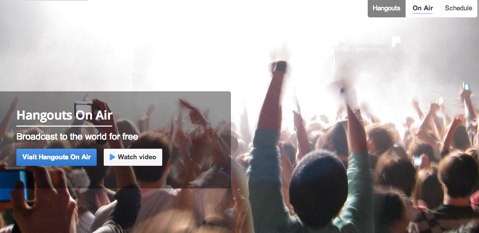 I then take that interview and have it transcribed. I edit it into key sections, maybe five or six, adding in branding on the front- and back ends. This helps create a flow in the blog by embedding the YouTube videos into the blog post.
Then I take the original full version of the hangout video and embed that at the end, adding in the transcript for those who like to skim through.
So what's the main advantage? Well, this way people can structure their own learning experience. They can watch one video at a time instead of risking watching one or two hours of videos.
Google Hangouts On Air can be recorded as live, private events in YouTube as well. So even if you don't want to have one publicly on Google+, you can still achieve the same result. It really is a great way to make your content work a lot harder on your behalf.
The Conference You've Been Waiting For
As a small business marketer, you can probably only pick one or two events to attend each year. Get an unbeatable conference experience and expert training at Social Media Marketing World in sunny San Diego, California—from your friends at Social Media Examiner.
🔥 As a valued reader, you can save $800 if you act now! Sale Ends Wednesday! 🔥
CLICK HERE TO LEARN MORE
Martin Shervington is the author of The Art and Science of Google+ and a marketing consultant.
#2: Make an Audio Version of Your Blog Posts

Recently, my favorite blogging tactic has been to make an audio version of my blog posts to share on my podcast feed. It introduces a whole new set of content to my podcast audience and lets people consume my editorial content in a new, easy and mobile way.
Some bloggers using this tactic are seeing a 2000% increase in exposure. I'm experiencing this on my own site and it's even created more engagement in the Comment section, surprisingly enough.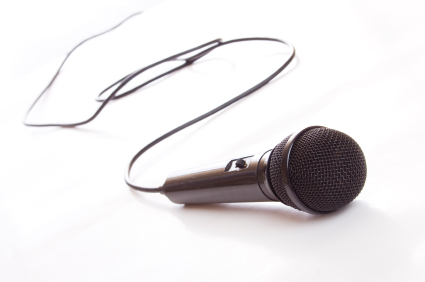 There are a few ways to approach this. One, add the audio blog to your current podcast feed. Two, create a separate feed for the audio blog and capitalize on the New and Noteworthy juice in iTunes.
As a content marketer who wants to get your content out to a larger audience, make an audio blog version of your blog post. It's an extremely powerful way to increase reach and deliver content to your audience on their own terms.
Greg Hickman, founder of Mobile Mixed, a blog and training resource for businesses going mobile.
#3: Brainstorm and Organize Ideas With Mind-Mapping

My favorite blogging tactic for a successful business blog is to use mind-mapping to brainstorm and organize ideas for blog posts.
Mind-mapping is especially helpful for posts that are longer than 1000 words, like 18 Ways to Improve Your Facebook News Feed Performance.
For that article, I used MindMeister to map out an outline, following these steps:
Start with the headline as an anchor. Assuming you've selected a useful topic to write about, write the headline in the center of the mind-map.
Brainstorm sub-ideas related to the headline. In the example below, I drilled down two levels.
Convert the map into a text outline.
Write 2-3 short sentences for each node.
Edit, then add links and images.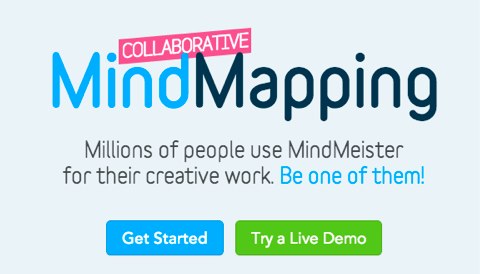 Mind-mapping is a perfect thought organization tool for people who have ADD, or are just very creative.
John Haydon helps nonprofits change the world with smarter marketing.
#4: Include Data in Blog Posts

I find that when I support my blog posts with data, I tend to get better engagement. People stay longer, share more and visit more pages.
Peep Laja from ConversionXL has a good process where he requires guest bloggers to back up every claim in their posts with a link.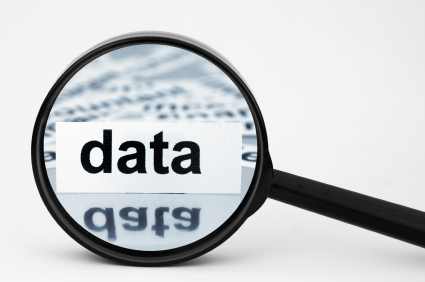 Similarly, Neil Patel is generous with information a lot of people would be hesitant to provide. For example, he talks about how he spent $28,200 on infographics and generated 2,512,596 visitors and 41,142 backlinks. That's what sets his blog apart from all of the other Internet marketing blogs out there.
Use hard data to make your own posts more credible.
Eric Siu, founder of Growth Everywhere and COO at Single Grain, a digital marketing agency.
#5: Make Posts Social

My favorite tactic is to make posts as social as possible by adding embedded social posts and prewritten tweets with ClickToTweet.
This allows you to prompt your reader to share or engage throughout the blog, which helps to ensure that they actually read the entire thing. This also gives you more opportunities to engage with your readers and maximize the conversation around the content.
Mike Bal, director of social media and content at Single Grain and the creator and primary author of Marketing Apocalypse: The Brand Survival Guide.
#6: Integrate Product Messages

My favorite blogging tactic is to cleverly integrate product messages within engaging content. This is the content that gets page views and social shares that introduce your brand to new people.
In many cases, this means creating scannable content that is easy to read (short paragraphs, list posts, etc.) and visually appealing content (stunning imagery, infographics, etc.).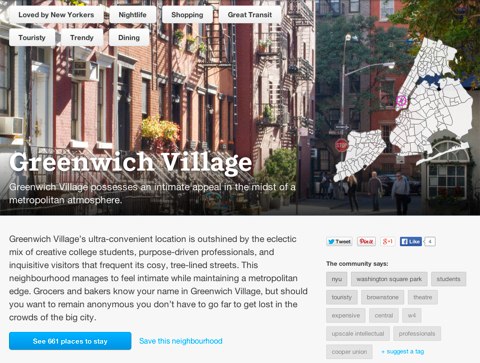 The key is to introduce your product and/or service naturally within the article; for example, as a call to action at the end of the post.
Marko Saric is a blogger at How to Make My Blog.
#7: Grow Your Email List for Increased Reach

Growing a mailing list is possibly the most efficient way we increased the reach of our blog. Without it, you'll have to be meticulous about with whom to share your new articles in the hopes of getting retweets, +1's and backlinks.
This manual outreach process is awfully tiresome and time-consuming. But by growing a mailing list of people who are passionate about the topics you cover on your business's blog, this outreach job will pretty much take care of itself. A blog mailing list is also a great way to nurture relationships with prospective customers.
Here are a few smart keys to growing your list:
Optimize your blog. Add mailing list subscription boxes, pop-ups on scroll and pop-ups on time spent. The basic rule here is there's no overkill until you prove there is. Test the results and fine-tune all of these settings.
Add an opt-in box to any forms you have. Do you sell products online? Add a blog subscription box in the checkout funnel. Do you do consulting online and have a form where prospective clients specify their needs? Add a subscription box here.
Use your existing contacts, but don't just dump your clients' info into your list. Let people opt into your mailing list. You want happy subscribers who voluntarily subscribed for updates. They're the ones who'll engage with your content.
MailChimp is an invaluable source of information when it comes to mailing lists and delivery. Their knowledge base will help even if you use another mail delivery service.
Thibaut Davoult, head of content marketing at Nitrogram.
#8: Make Your Blog Title Eye-Catching

The first thing someone will notice about your blog is the different titles of your posts, but it doesn't mean that needs to be the first part of the blog post you write.
When you start to blog, come up with a working title that will give you enough detail to guide you as you write the post.
When you finish developing your content, you'll have a better understanding of the message and content of your post. You can then head back to the title and make it eye-catching for your readers.
Rachel Sprung is a product marketing associate at HubSpot.
#9: Be Strategic With Your Publications

Rather than focusing on tactics, I prefer to think from a strategic perspective. A successful business blog comes down to three core factors:
Frequency of publications
Quality of publications
Shareability of publications
As long as a business frequently publishes awesome, shareable content, it will be a successful business blog. The tactics involved in doing this are secondary to that simple core strategy.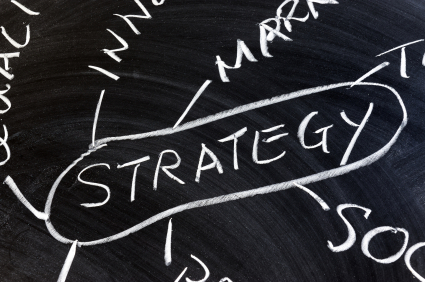 The type of content you publish (text, image, video, audio) doesn't really matter, as long as your audience loves it. However, studies have shown that image-based content tends to get more shares across social media, so images and video can be important components of your content strategy.
Engagement is a very valuable postpublication tactic, but it all begins with a strong foundation of frequency, quality and shareability.
Jayson DeMers is the founder & CEO of AudienceBloom.
#10: Map Every Blog Post to One of Your Buyer Personas

My favorite blogging tactic is ensuring each and every blog post is mapped to one of our buyer personas.
While it sounds simple, it's easy for bloggers to get distracted by views and clicks and forget that not all traffic is the right traffic
Organization is key, and sharing an editorial calendar with my team is important. It not only ensures consistency, but also makes sure everyone is on the same page in terms of whom we're aligning each specific post with.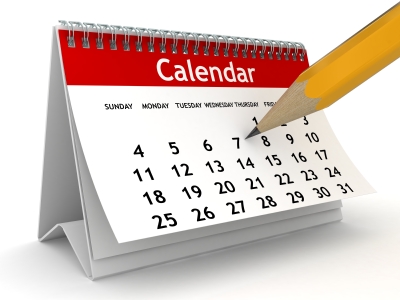 It's an ongoing process that includes customer interviews, crowdsourcing from social media and measuring engagement with past posts. By doing this, we enable ourselves to carry out a smarter strategy going forward. We're answering the right questions. Creating the right content. Even creating the right, resonating title.
John Bonini is the marketing director at IMPACT Branding & Design.
#11: Measure, Adjust and Measure Some More

Let Google Analytics be your best friend.
You probably know measuring the success of your content is important, but it really doesn't do any good to look at the statistics and then do nothing else. Instead, measure the success of individual blog posts and decide whether you need to make improvements.
Once you've identified that something isn't working, there are several tools to help you find out exactly what that is. For instance, use in-page analytics (inside Google Analytics) or install a tool like Crazy Egg heat maps to see where visitors stop scrolling.
Need some evidence that this works? Take the post 5 Movies That Will Inspire You to Get Fit. After being published, it was bringing in a solid amount of unique visitors (more than 400 over a few months). Unfortunately, users were only spending around 30 seconds on the page, which is certainly not long enough for a brand to make much of an impression.

In regard to the aforementioned blog post, it was clear visitors were simply looking at the movie titles and then exiting the page. After adding movie trailers from YouTube for each film, look what's happened over only a month:

This massive jump in time spent on page means visitors are clearly more engaged with your blog's content, giving your company a better chance to make an impression and keep visitors on your website.
Bryden McGrath, social media coordinator at Precor Incorporated.
#12: Host and Highlight Influencers and Thought Leaders

My favorite tactic for a successful blog is hosting and highlighting industry influencers and thought leaders. This can be done in the form of an interview, by covering their work or by reposting their writing combined with your own opinion.
This brings variety to your blog, letting your readers enjoy refreshing high-quality content from a different perspective than they usually consume.
In addition, this tactic helps you maintain good relations with the influencers, as well as showing them your gratitude and appreciation for their work. In return, they may share your content with their own audience.
Lior Degani is the co-founder of Swayy.
#13: Check Out Popular Topics on Other Blogs

I think one of the best blogging tactics is to find a popular topic on a competitor's blog that your business blog hasn't written about yet.
Here's how you're able to gain some insight into what's popular on your competitor's blog. Visit Alexa and type in the website of a competitor. Scroll to "Top Keywords from Search Engines." You'll get an idea of what keywords people are typing to get to their site, and what people have clicked on to visit their site.
Jon Loomer writes amazing articles about Facebook marketing. Alexa shows that "Facebook Power Editor" is a phrase that drives traffic to his site.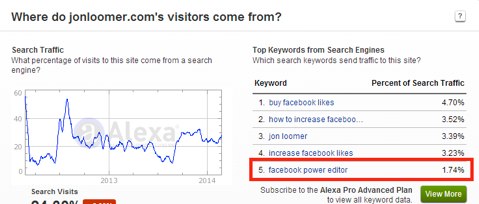 You can click on the keyword and find out what the "engagement" for that post was like. Alexa measures engagement by the amount of time spent on the site compared to the average time spent on sites that have been clicked on for that keyword. Alexa indicates that searchers are spending 2.05 times more time on Jon's site than the average.

Next, you Google the keyword and your competitor's website to find what they've written. Your job is to find a way to make your blog post even better than your competitor's.
Vincent Ng is the founder of MCNG Marketing.
#14: Be Consistent and Give Your Audience What They Want

We used to publish to our blog 2-3 times a week. Once we switched to posting daily, our blog visits increased by 500% within the year! Yes, that's a lot of content, but it's worth it.
Creating content is one thing, but creating content that your visitors actually want to read requires some art and science.
Pay careful attention to your blog's analytics and see what your visitors are reading the most. For a long time we thought we were (and wanted) to be a hub for everything social media. Analytics showed us that our audience was interacting with content about Facebook significantly more than our articles about other social networks. We didn't stop writing articles about other networks, but we did shift our focus to Facebook a bit more.
Listening to the data really helped, and our blog numbers are at all-time highs.
Jim Belosic, CEO of ShortStack.
#15: Be a Guest Blogger

One of my favorite blogging tactics for a business blog is guest blogging.
This tactic helps drive traffic, generate inbound links, increase visibility and create long-term relationships between your blog and other relevant blogs or publications you're contributing to.
Quality and consistency are an important part of guest blogging. You need to ensure that the content brings value to the audiences of the blog you're writing for, matches the blog's current style and is also relevant to your online audience. In terms of online marketers, Kristi Hines, Ann Smarty and Ekaterina Walter are some of the top guest bloggers to watch today.

To see how it's done, keep watch for their byline to see how often they provide quality content to their audiences across dozens of top publications in their industries.
Brian Honigman, freelance writer, content marketer and social media consultant.
#16: Optimize Subheads

If I had to choose just one favorite business blogging tactic, it would be to optimize subheads.
Clearly written, intriguing subheads act as mini-headlines. They help people find your pertinent information in a quick scroll through your article.
If readers see a long, text-heavy blog post, it's likely they'll close your business blog page and read something else. Subheads break up your long piece of content and make it visually appealing. Make your subheads more readable by keeping them short, using questions and using action words such as "Get," "Win" or "Optimize."
Subheads also increase your blog's SEO optimization. Google and other search engines value your HTML coded heads more highly than ordinary text. Take advantage of the opportunity to clearly communicate to these search engine algorithms by coding your subheads with <H2> and your sub-subheads with <H3> or <H4> by including keywords and long-tail keywords, and by avoiding links in your heads.
Krista Bunskoek, content marketer at Wishpond.
#17: Give Customers the Information They Want and Actively Seek

Both B2B and B2C business blogs must give prospects and customers the information they want and actively seek. If you don't provide this information, your audience is on to the next blog or piece of content.
Specifically, your blog needs to supply the following five types of information:
Offer product specifics. Give your readers the details about your offering they need to make a purchase decision.
Answer prospects' questions. Answer every one of them including price. Don't hold back. As Marcus Sheridan preaches, "They ask, you answer." This example from River Pools and Spas generated $2 million. Here's how to do this yourself.

Answer prospects' questions.

Teach your customers how to use your products. Product usage shouldn't be a deep, dark mystery. Include how-to's, videos, patterns and recipes. King Arthur's Flour does a great job of enticing readers into their blog with mouth-watering photos and step-by-step recipes. They take it one step further and link to their product and allow readers to rate the recipes.

Provide your customers with knowledge of how to use your products.

Show prospects how to style your product. This is particularly important for clothing and design products. Include easy-to-consume images in your posts and make them shareable. Target does a great job of this on their On the Dot Tumblr.

Provide easy-to-consume images.

Let them see what other customers think with ratings and reviews. Regardless of what you say about your products, customers want to hear what others say. Understand that ratings and reviews can lend quality to mediocre products. Also, if you don't provide them, your potential customers will seek them elsewhere, including asking their colleagues on social media.
Heidi Cohen, chief content officer and actionable marketing guide.
#18: Write Content That's Not Just About Your Products and Services

One tactic that I really enjoy is getting businesses to write about topics other than their products, services or company news. Very basic, I know, but I find that many B2B businesses still tend to use their blogs primarily to talk about themselves.
The reason that I list this as one of my favorite tactics is because it's simple to implement and yet very effective. Writing content tailored to customers and potential customers helps build a brand's reputation/image, while establishing them as a thought leader within their industry.
People are willing to follow the call to action (whether it's to download a white paper, click a link to a company's product/service page, share via social media, etc.) when businesses create content that promotes ideas and information instead of content that promotes their product or service.
Alon Popilskis is a consultant with Smart SEO Designs.
#19: Use Google Trends to Gain Insight About the Latest Google Search Queries

We've all heard the expression "content is king," but how do you write content that will bring you organic search traffic? Everyone has a site, but what can you do to stand out from the crowd and give you that competitive advantage?
One of the best available tools is Google Trends. Google Trends provides you with insight about the latest Google search queries. Your content strategy should revolve around these Google Trends results since they give you data-backed results on what's being searched.
The two features that I love in Google Trends are Hot Searches and Rising Related Keywords Queries.
Within the Hot Searches feature, you're able to see what's trending on Google search. Most of these items are the top stories in their respective country. There's an option to change the country if your target market spans several countries.
Look through the Hot Searches list and write down a couple of terms that interest you for your site.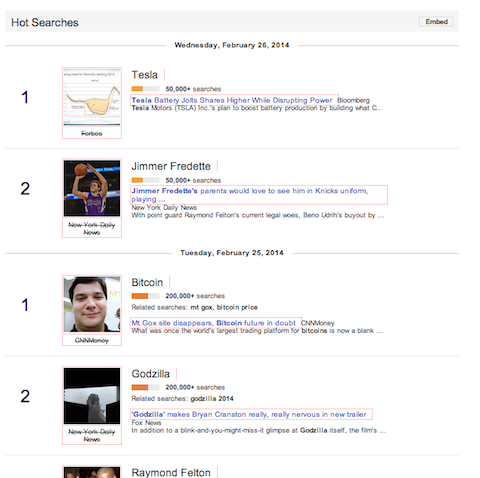 In Google Trends, type your keyword in the search bar. On the bottom right side, you will see the Top Queries, and a tab for the Rising Queries. Click on the Rising Queries. These are golden nuggets of information. You'll see which keywords are increasing in keyword search ranking. Write these keywords on your list and write content pieces around them.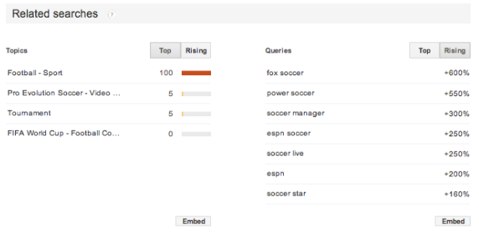 Eric Sornoso is a marketing expert and president of Infographic Seeding.
#20: Write About Your More Profitable Products and Services

The best business blogs are successful because the core contributors are experts in their particular niche, they've engaged with the desired demographic and their content is on target for that particular audience.
Unfortunately, many bloggers are focused solely on the number of page views their content gets. Sometimes this is because they don't know Google Analytics well enough to determine the ROI of their work or they're just trying to keep their boss happy with "popular" content.
Rather than focusing on your most "successful" topics in terms of page views, find some of the more profitable products or services you offer but haven't written much about successfully. To find that hole in your content marketing strategy, do the necessary keyword research for the product/service.
Attention Agency Owners, Brand Marketers, and Consultants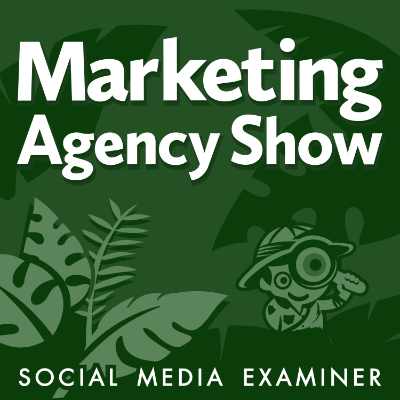 Introducing the Marketing Agency Show–our newest podcast designed to explore the struggles of agency marketers.

Join show host and agency owner, Brooke Sellas, as she interviews agency marketers and digs deep into their biggest challenges. Explore topics like navigating rough economic times, leveraging AI, service diversification, client acquisition, and much more.

Just pull up your favorite podcast app, search for Marketing Agency Show and start listening. Or click the button below for more information.
CLICK HERE FOR THE DETAILS
Spend the time to create quality individual posts, then tie them all together with a larger article or white paper. You'll not only build internal links for SEO value, but you'll create a resource potential customers are willing to sign up for and will likely share with their network of followers.
Brian Milne is the founder of the Hyped Blog Networks and Meadows Interactive.
#21: Conduct Keyword Research When Writing Articles

One smart thing to do in order to improve the search engine traffic for your blog posts is to conduct keyword research while you write them.
It's important to know which main keyword you should target when writing your articles, so you can easily optimize it for that keyword.
The easiest way to do this is by using Google's Keyword Planner.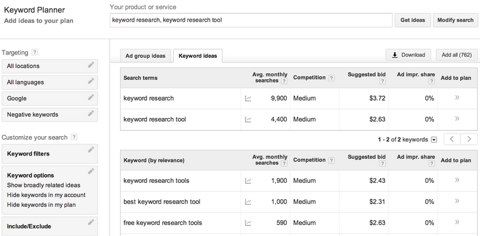 Start by typing the keywords that you have in mind for the topic you are writing about. Then go to the Keyword Ideas tab and look for the best keyword that matches your topic.
Look for the one that has the most Avg. Monthly Searches, but has low competition. If your site has some authority and you're well-known, you can target Medium competition. But if your site doesn't have authority, go for Low competition.
Next, you can look at the Suggested Bid. The higher the bid, the more likely those visitors will convert into email subscribers or customers. But again, keep in mind the competition, as you will not be able to fight with the big guys.
You can also use the tools on the left side of the screen. Targeting and Customize Your Search will narrow down the keywords that are more important for you. You can choose a specific country or language and you can exclude keywords that appear in the suggestion list, but aren't relevant for your topic.
Additionally, you can also filter keywords by search volume, competition or suggested bid and include or exclude keywords containing specific terms.
Plus, there are a couple of other interesting ways to use the Keyword Planner to get even better results.
You should also read Visual Guide to Keyword Targeting and On-Page Optimization to see how you can use your targeted keywords in your articles.
Eugen Oprea helps you convert more traffic into loyal customers using proven techniques that grow your business.
#22: Turn Conference Presentations Into Blog Posts

The biggest challenge I face as a blogger is creating enough content to fill my blog in a reliable and consistent fashion.
One of my favorite tactics to help me create more blog content, as well as create more trackable leads, is to turn my conference presentations into blog posts.
Every time I give a conference presentation, I use ScreenFlow to record that presentation. When I return to my office, I turn the recording into a downloadable movie file. Next, I create a highlight reel version, which is uploaded to YouTube.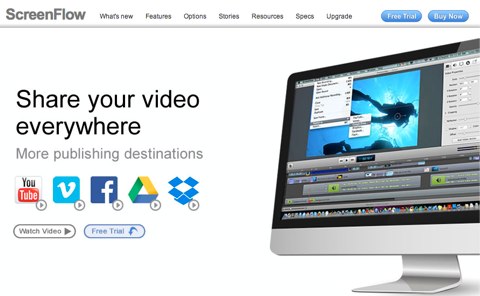 By uploading the audio file from that presentation to a service like SpeechPad, I'm able to convert that audio into text.
The last step is to simply combine that text file with the embedded YouTube video (highlight reel) to create a blog post that contains a call to action inviting the reader to download the entire presentation. You can see an example here.
With this one simple trick and an extra 45 minutes to an hour of work, I'm able to develop great blog content that I can use in my social selling program to generate more leads for my company.
Tom Martin is 20+-year veteran of the marketing industry and author of The Invisible Sale.
#23: Optimize Your Blog for SEO

Blogs can be a huge resource for attracting new clients and readers through using appropriate forms of SEO to make blog posts pop up in Google search results. A few tips for a good company blog:
Identify both your current audience and your desired audience.
Create original content that caters to the interests of your readers.
Use SEO keywords to attract new readers to your work.
Establish yourself as an industry expert.
There's a ton of great content out there, but in order to compete, your blog needs to be optimized for SEO. Use the Google AdWords Keyword Planner to learn how many people are searching for relevant phrases and keywords each month. It also suggests related phrases that could expand and improve your SEO ranking and provides insight into how competitive your search terms are.

Megan Conley is the founder and CEO of Social Tribe.
#24: Tie Your Blog Into Current Events

I am a big believer in tying a business blog into current events at least once or twice a month. This takes the blog out of the sphere of just good business and makes it more current.
For example, for my blog at Entrepreneur.com, I sit down at the beginning of every quarter and look at what world events, holidays, special days and occasions or national occurrences will be happening over the next few months. I then decide which of those events might serve as good topics for a blog post.
I've written about marketing lessons from the Super Bowl, what entrepreneurs can learn about personal branding from the Academy Award nominees, how to handle a PR crisis based on a national news story of a company misdeed and anything and everything related to the Christmas/holiday season.
The idea is that if you write about something that's already in the news or the national consciousness, you know readers will be searching for it. You become more relevant, easier to find based on what they are searching for and can pick up new readers just by putting out a tempting and timely topic.
Karen Leland is the president of Sterling Marketing Group.
#25: Produce Content That Shines

It sounds like a bit of a cop-out, but I think that the most important blogging tactic for business is content that shines. Readability is key, research has shown that people read differently online and while it's often tempting for writers to use long, convoluted words, it's not advisable.
The image below from Jakob Nielsen uses heat-mapping to show how the eye moves across the text on different types of web pages.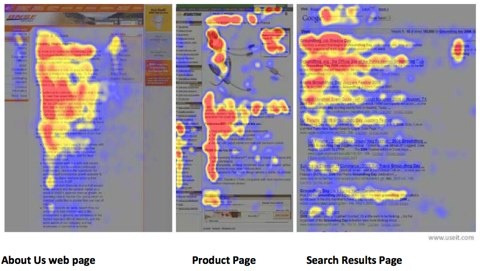 By far the most dominant reading pattern was the center 'F' shape, showing exactly how written content is scanned. Readers don't concentrate the same as they do on print, so it's important that blog owners understand that formatting is as important as content.
This means breaking up text. Keep your paragraphs no more than 6 lines long, create clear white space between paragraphs, write short sentences, include appropriate visuals, use bullet points and publish in an easy-to-read font.
It's also important that businesses understand readability, based on scoring grades like Flesch Kincaid. Most sites should write to high-school level, unless they're very technical and so is the audience. Words or phrases that make the reader stop, interrupting the flow, will lose that visitor and gain little to no engagement.

Understand this and address the audience, add great social sharing and community comments and you have a business blog that sings!
Kerry Butters is a technology author based in the UK. 
#26: Share Content Your Audience Is Looking For

A great blogging tactic is to share, share and share. It's no use writing a blog, and then expecting people to flock to your site to read it with no action on your part.
The best way to get your blog seen by the most relevant people who'll engage with it is to share it in relevant LinkedIn groups, Google+ communities and Twitter chats. This gives your blog the most exposure in front of the people who are most likely to be interested.
Lauren Riley is the social media and marketing manager at Bubble Jobs.
#27: Optimize Each Post With Great Images

You've likely heard it said by Mari Smith, "Content is King, but engagement is Queen and she rules the house."
Well, the king and queen's defining characteristics are their crowns. Royalty without a crown can easily be mistaken for a commoner, and the same is true for content and engagement. Images are the crown that set apart and complete both your content and your engagement potential.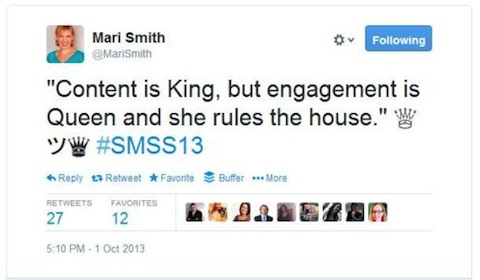 Images act as the hook to bring the viewer in deeper! A post with great content is simply a commoner unless it's completed with value-adding images. Three ways images can be used in blog posts to add value include:
Capture attention—Starting out with an image that draws attention can pull a skimmer deeper into the content itself.

Use an attention-grabbing image.

Summarize—A summary image can be an infographic of the main points or a visual that recaps a key point.

Summarize in an image.

Call to action—An image can be the difference between a sale and simply content on a web page. When images are used in blog posts to encourage the viewer to action, results increase!

Include a call to action.
Do not succumb to the "I'm not a designer" belief. There are online image tools for creating great visuals that give you the head start you need! So be sure to "wear your crown" by completing your blog post with visual images.
Mike Gingerich, co-founder of TabSite.
#28: Address Your Clients' Burning Issues

My favorite blogging tactic for a successful business blog is to publish posts that address the burning issues that keep your ideal clients awake at night.
If you're looking for ideas, just go to your readers and ask them: "What are you anxious about when it comes to XYZ?"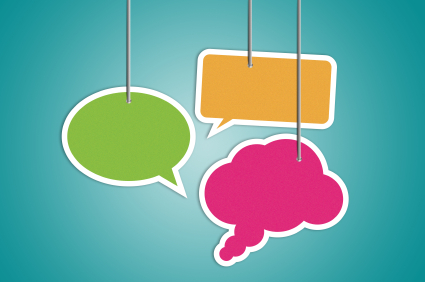 You can also join relevant groups and communities to observe the questions that come up time and again. Make a note of what they're struggling with, annoyed and frustrated by and then formulate posts around those topics.
If you have a reputation for answering prospects' questions, guess who they'll turn to when they need more specific help?
Cas McCullough, founder of Content Marketing Cardiology. 
#29: Write What You Are Passionate About

People love to read passionate writers, even if the topic isn't necessarily something they have an interest in. Write about what you have passion for. Even if you think no one will read it because it's a niche topic, write.
Authenticity and enthusiasm draw in an audience. It's also easy to write, day after day, about something that interests you and gives you reason to continue learning and perfecting your craft.
Sara Hawkins is a lawyer, blogger and doer.
#30: Provide a Series of Articles

My favorite tactic is writing a series of articles—also known as the 26 Tips, A-Z guides, I write for Social Media Examiner.
As a writer, a series becomes a guidepost, a concrete way to conceptualize and plan my article. During the research, writing and editing stages, I have a reliable process, something I know how to approach.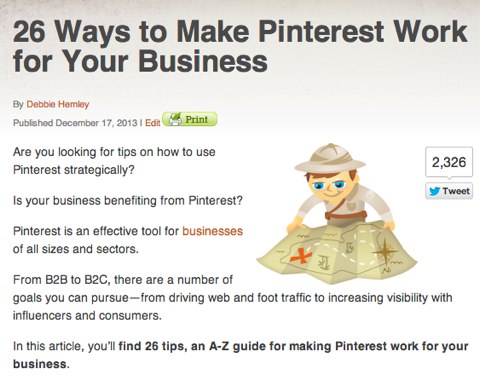 But, here's the rub: people read blog posts to learn and be surprised by something they come across in an article. Robert Frost once said, "No surprise in the writer, no surprise in the reader."
So, as the writer, I need to come across facts, figures, visuals or resources that are revelations to me. Those then drive me to communicate with others. That's when the process feels complete.
Debbie Hemley, freelance writer and social media coach.
#31: Take the Time to Promote Your Content

My favorite blogging tactic is taking the time to promote your content.
Too often we think that we need to create more and more and more content, and this causes us to forget to promote and share what we've already created.
We found at the EntrepreneurOnFire blog that posting twice per week gave us a lot more traffic to our posts, a lot more engagement on our posts and it also allowed us to start creating much higher-quality content. Once we really took the time to share our posts with those we knew would be interested in reading them, we started seeing a lot more repeat traffic to the blog.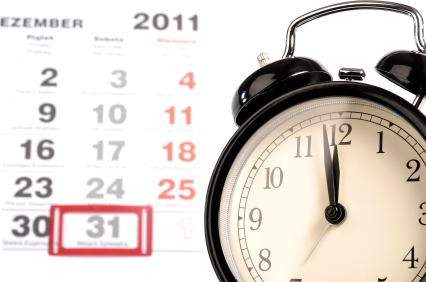 I love this tactic because when you're first starting out, you can write and write and never have anyone visit your blog or engage with your content. But if you take the time to promote your posts to those you know will be interested in reading them, you'll start to gain loyal readers who come back time after time.
John Lee Dumas, founder and host of EntrepreneurOnFire.
#32: Build Controversy Into Your Content
There are innumerable options when it comes to creating content, but there is one tactic that is almost guaranteed to engage users and increase sharing. Whether you produce short-form or long-form content, try building controversy into it.
There's always a second (or third) point of view on any issue or idea. Look at the top stories on any of the major news publications. They all polarize people. As Tim Farris wrote, "If you make [content] threaten people's 3 Bs—behavior, belief or belongings—you get a huge virus-like dispersion."
End your blog asking for readers' thoughts, which will drive great discussion and more opportunity for ideas to be shared in the comments.
Merlin U Ward is an author, marketer, strategist and author of You Get What You Give.
#33: Feature Advice From Industry Experts

One of my favorite blogging tactics out there is to feature advice from other experts in your industry that your audience will find useful.
You can do this via a written interview, guest blog, video interview or roundup post.
Every Tuesday, Marie Forleo comes out with a new MarieTV episode with helpful tips her viewers can apply to their lives and businesses. Sometimes, she does video interviews.
In this video, she interviews Kate Northrup about common money beliefs that entrepreneurs face.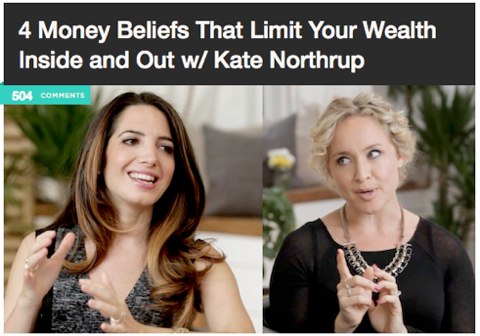 Kate recently wrote the book Money, a Love Story: Untangle Your Financial Woes and Create the Life You Really Want, so Marie's readers can use the principles they talk about in the interview to help them with their money beliefs.
At the end of Marie Forleo's videos, she invites her readers to jump on over to her blog and leave a comment answering specific questions.
Melissa Burkheimer is an award-winning graphic designer and digital strategist who helps entrepreneurs simplify their marketing strategies.
#34: Generate Quality Content on a Consistent Basis

Generating quality content on a consistent basis is one of the biggest challenges all bloggers face. If you leave it all up to one person in your organization, you're not only risking blogger fatigue, you're missing out on a big opportunity: guest blog posts.
The KISSmetrics blog is a great resource for marketers because they tap into the power of many experts in the field.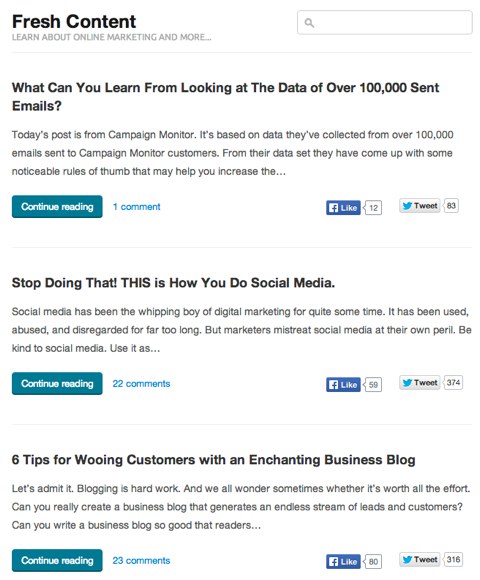 Social Media Examiner is also a wonderful example of leveraging the power of multiple contributors to deliver blog content. Not only can guest bloggers ease the burden on your own marketing team, but they also provide unique perspectives and different voices to keep your blog fresh.
Ben Pickering, a digital marketing executive.
#35: Write About the Questions Your Prospects and Clients Ask

My favorite blogging tactic for a successful business blog is to write about the questions your prospects and clients keep asking you! This is a tip that Marcus Sheridan has been talking about for years now, but it's still very true today and too few blogs seem to leverage the power of the tactic.
It works great for SEO (as these questions get searched every day), it works great for lead generation (if you answer these questions in a meaningful way, they'll be much more likely to buy from you) and it's great for finding content ideas (as you'll always have questions from your audience, it never stops!).
In order to make it work, you need to put a process in place. Have your support or customer care team write down all the questions they get from your prospects or customers. If you get that process in place, I guarantee you'll have an endless source of high-performing content!
Emeric Ernoult, founder of AgoraPulse.
#36: Mix Up the Content That You Post

My favorite blogging tactic is to mix up the content I post. I like to include different types of content to ensure that I am meeting the needs of my target audience, as well as a variety of reader needs (e.g., how-to text-based posts, podcasts, videos and infographics).
Here are some of the different benefits of each of the different types of content:
How-to text-based posts are ideal to teach a skill or strategy to the audience or share a numbered list.
Podcasts are great for interviews and can easily be listened to while driving or waiting in line.
Video posts are best used for topics that require you to show your audience how to do something or to evoke an emotional response from your audience.
Visual content posts (images and infographics) are quick and easy to digest, and are easily shared.

Images and infographics are quick and easy to digest and share, making them a valuable addition to any successful blog.
In mixing up the types of content, you not only ensure that your blog has broad appeal to your target audience, but also that you have content appropriate for sharing on all of the big social media platforms.
Melonie Dodaro is recognized as Canada's #1 LinkedIn expert and is the founder of Top Dog Social Media.
#37: Include an Email Newsletter on Your Blog

One of my favorite blogging tactics is to include an email newsletter on your blog.
Email newsletters are an essential part of any successful blog because they help you find out who's casually browsing your site and who's serious about the content you're sharing.
In order for someone to sign up for your newsletter, they have to give you their email address, and in most cases,  a double opt-in—clicking a link to confirm they're interested. If they don't confirm, then they don't receive your newsletter.
There are many ways to implement this tactic on your business blog, but there are three areas to focus on.
You want to make it easy for readers to sign up for your newsletter. By including a sidebar opt-in, you can get readers to subscribe as they are scrolling down the page of your posts.
If a reader misses your opt-in box in the sidebar, you have another chance to get them to subscribe by including an opt-in form at the end of your post.
One last area to include is a pop-up. I recommend using OptinMonster. Not only do they offer pop-ups, but they also use something called exit intent.
Here's a demo on how it works to help you capture leads and email subscribers.
By implementing email newsletters on your blog, you can expect to increase your page views and generate more quality leads because you will be reaching relevant readers.
Christian Karasiewicz, founder of FB Marketing University.
#38: Use Feedly for Competitive Research

My favorite tactic for any business is to use competitive research when starting a blog or looking for new topic ideas. Even if you have to look to competitors larger than you for inspiration, such as a local natural food store looking to the Whole Foods blog as an example, it can help you gain insight into the types of topics your target audience is interested in.
Look for posts with strong engagement, such as social shares and comments, then figure out ways you can make them unique for your business.
The best way to analyze your competitor's posts is to subscribe to them via RSS using Feedly. Just paste the blog's URL into the Feedly search box to get the RSS feed. When you subscribe, you'll be able to browse through the blog's latest posts quickly, and see which ones have the most social engagement using the number to the left of each topic.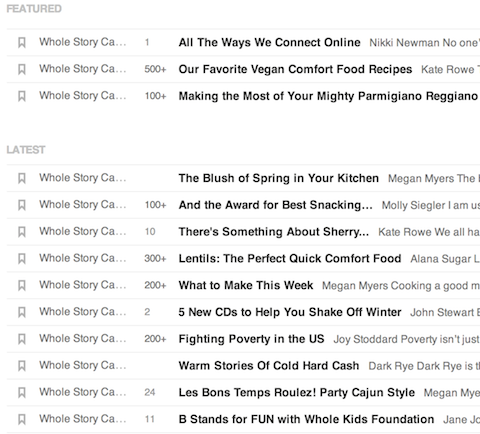 Once you've subscribed to several of your competitors, you'll have an ongoing inspiration base. Again, be sure not to copy any of your competitors. Your job is to use them as inspiration and do something even better for your own audience.
Kristi Hines is a freelance writer and author of Kikolani.
#39: Do a Visual Audit of Your Blog and Optimize Your Visual Content

Traffic is no longer just about who comes to your site. Visual content (just like written articles) can be shared from your website to Pinterest at any time without your input by using the Pin It button or plugins. Up to 85% of visual content shared from websites to Pinterest is actually shared by users, not by brands.
Do a regular "pin" audit to see the visuals that pinners are taking away from your site, and get insight into the products, services and content that are resonating with them.
Start by typing the following URL into your browser: www.pinterest.com/source/url (where url = yourwebsite.com). For example, on my website, this quick check reveals the types of articles being shared via images and infographics. It also shows me the images that are popular. In general, portrait-oriented images are shared more on Pinterest.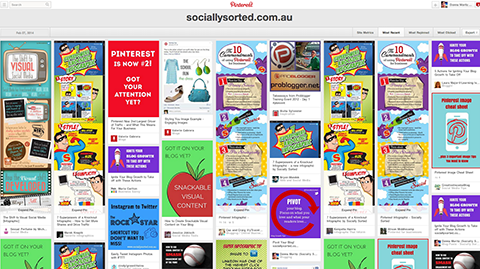 Some Tips for Optimizing Your Visual Content:
Have at least one pinnable image on every blog post. This should be a minimum size of 100 x 200 pixels and preferably portrait orientation (2:3 aspect ratio). And remember that bigger images (in pixels) show up better. The current ideal width is 735 pixels, so use the space you have to work with.
Try to pin your own images. Finished that blog post? Try to pin an image from the post. Have you entered your alt text/image description on the image so that it auto-populates a description when someone pins it? Does it show up as a featured image to pin? Pinners don't always bother with entering their own image description so it's a good idea to give them one just in case!
Think mobile. Ensure that you have a regular Pinterest sharing button on your blog posts and website. Don't just rely on hover buttons on images. These are great for encouraging people to pin from a desktop or laptop, but they won't show up on mobile device. Make it easy for people to share your visual content!
The next time you write a blog post, take a moment to think about how you can help people share your visual content and give them something to pin!
Donna Moritz, founder of Socially Sorted.
What do you think? Do you use any of these blogging tactics? What blogging tips do you have to share? What's working well for you today? Please share your comments below!
3 Days of World-Class Training—Zero Travel!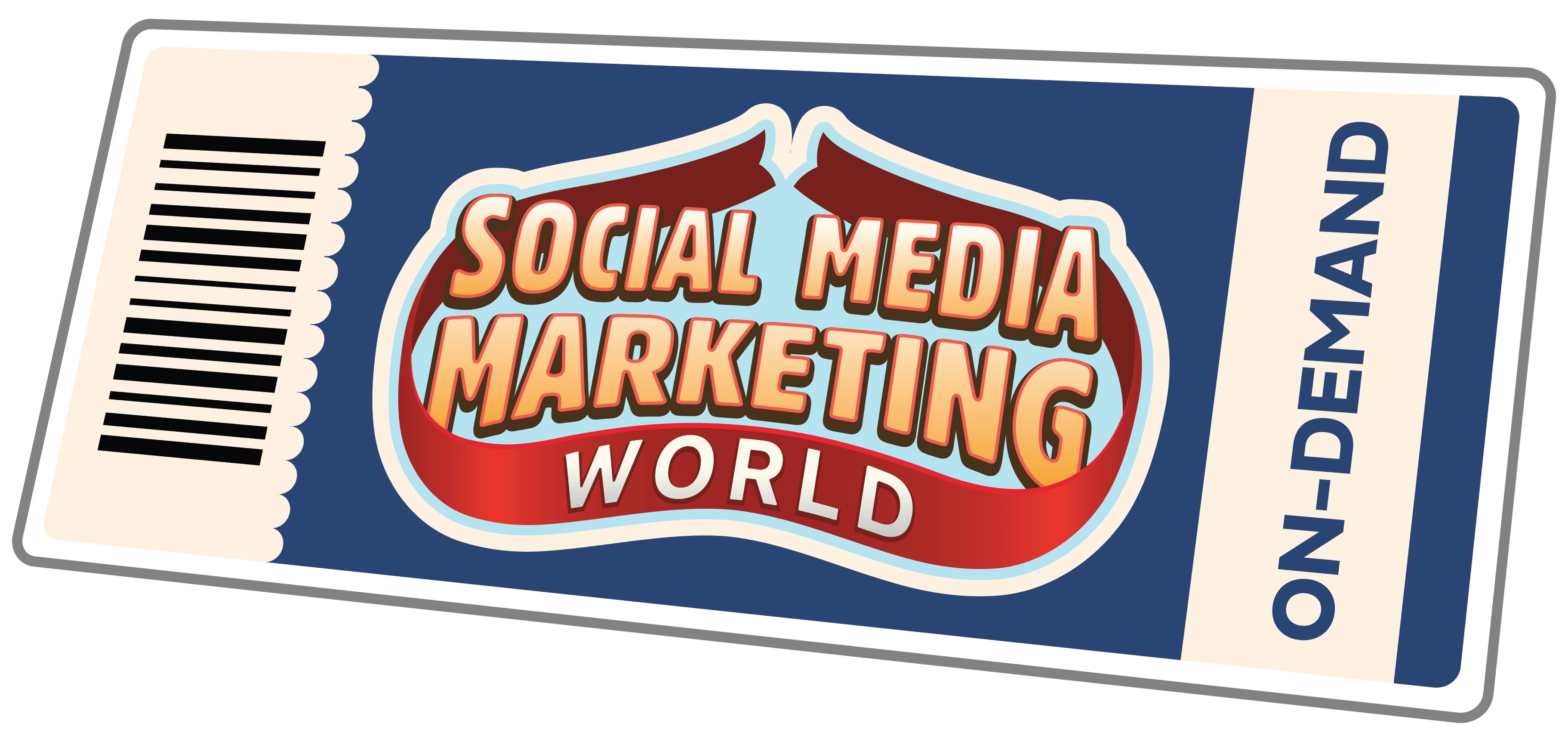 Travel to Social Media Marketing World off the table? Get all of the great content at a fraction of the price with an On-Demand ticket.

That's full access to recordings of every keynote, workshop, and session—the ones people travel thousands of miles to see. Don't wait. Get your On-Demand ticket and enjoy actionable content that you can watch anytime, anywhere.
GET YOUR ON-DEMAND TICKET NOW