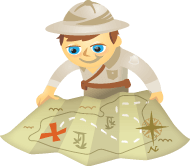 Do you want to add video to your social media marketing?
Looking for ways to increase video views and engagement?
In this article, you'll discover 26 ways to use video to improve your social media marketing.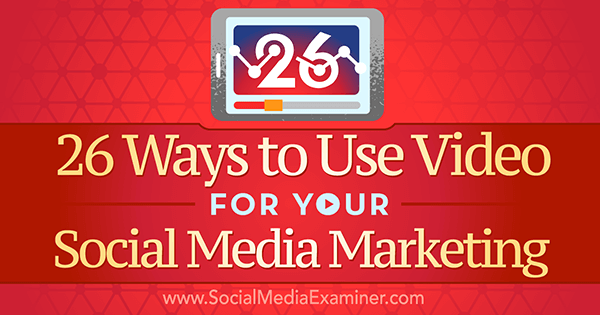 Listen to this article:
Where to subscribe: Apple Podcast | Google Podcasts | Spotify | RSS
#1: Experiment With Video Lengths
When it comes to the ideal video duration, a lot depends on the type of video you want to share with your audience. Testing different video lengths will give you an idea of what works best for you.
Before you get started shooting or editing your video, you should know the maximum video lengths per platform. These include:
Facebook: 120 minutes
Twitter recommends keeping videos under 30 seconds
Instagram: 60 seconds
Snapchat: 10 seconds
Vine: 6 seconds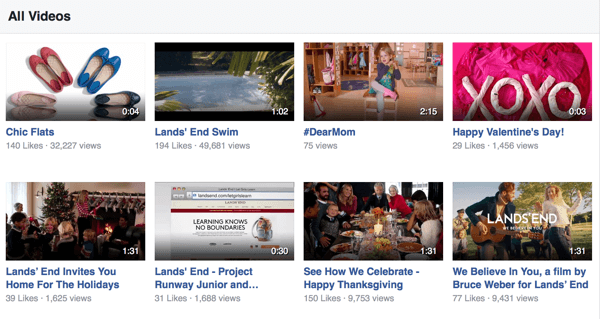 Note: While you don't have to reach the maximum time length, you're not allowed to go over it. If you really want to get around the maximum video duration on social media platforms, you can post a link to a YouTube video, which will allow you to share longer content. Unfortunately, this doesn't work on Instagram, where you can't share links except in ad campaigns.
#2: Optimize for Autoplay
Twitter, Facebook, and Instagram offer Autoplay as a feature. When users scroll through their news feeds, your video automatically plays as it passes over their screen. This encourages users to watch your video, because it's already playing.
Feature movement within the first few frames to enhance the Autoplay feature and grab attention quickly.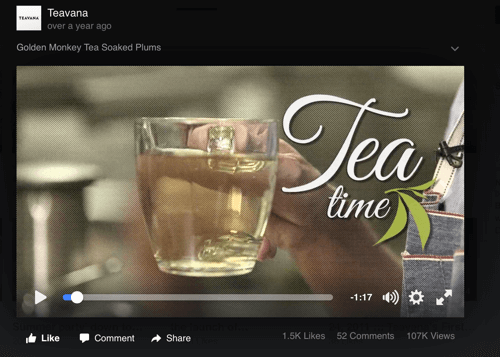 There is a caveat, however. Users are more likely to turn off Autoplay on their mobile devices to reign in unwanted data charges. Alternatively, you can target longer video campaigns to desktop users and see if that increases your views and engagement overall.
Though Autoplay helps increase views when Facebook and Twitter users have it enabled, be careful not to count on it too much.
#3: Add Subtitles
Social media connects us with users whom we may not interact with otherwise, and brands that are as inclusive as possible will have the best results. Adding subtitles to your videos lets users watch them on their mobile devices even if they're in a place where they can't or don't want to play the accompanying sound (like a waiting room or a plane).
More importantly, adding video subtitles will allow those who are hearing-impaired to watch and get all of the information.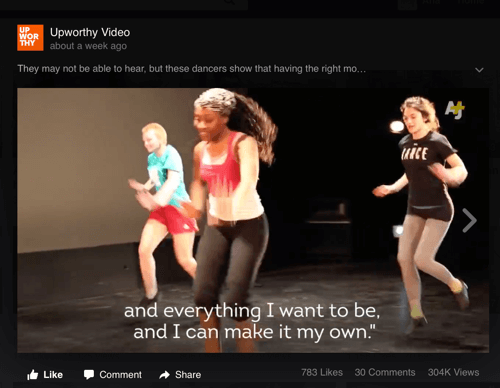 It's easy to add subtitles to your video from your computer with any video editing tools. You can also add subtitles to Facebook videos by uploading SRT files with your video.
The Conference You've Been Waiting For
As a small business marketer, you can probably only pick one or two events to attend each year. Get an unbeatable conference experience and expert training at Social Media Marketing World in sunny San Diego, California—from your friends at Social Media Examiner.
🔥 As a valued reader, you can save $800 if you act now! Sale Ends Tuesday! 🔥
CLICK HERE TO LEARN MORE
#4: Broadcast Live
Facebook Live video lets businesses and users broadcast videos to their audiences in real time from their smartphones. You can see the number of users watching and users can comment on the video in real time. You can also address comments directly as the video plays.
One study found that viewers spend 3x more time watching live videos than videos that aren't broadcasting in real time.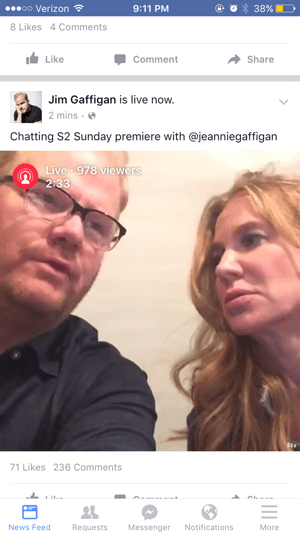 Users automatically opt in to get notifications when someone they follow is "going live," which increases visibility. Once your live video is complete, you can save your live video to your timeline so users who missed it live can watch it later.
Periscope and Blab also provide platforms for live video sharing.
#5: Grab Attention Early
It's vital to grab your audience's attention within the first few seconds of your video. You need to capture viewers' interest within the first 10 seconds (or less) or they'll stop watching and move on to something else. This forces you to be concise and get right to the point. Vine's success with six-second videos proves it's possible to catch a user's interest in 10 seconds or less.
Within the first few seconds, the following video tells viewers what it'll be about, and offers a solution to a problem.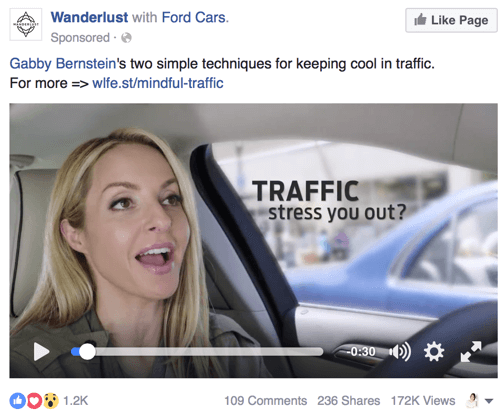 Hooks are an important part of capturing interest, because they explain why viewers should care or be interested. You should place hooks within the first or second frame of the video, before users have a chance to scroll away.
#6: Create How-to Videos
How-to videos are immensely popular across all social media platforms. Whether you're teaching viewers how to make fluffy German pancakes or demonstrating clever life hacks, these videos aren't just for Pinterest.
How-to videos should teach users about concepts, tricks, or lessons that are relatively straightforward and simple. Think seven-layer dip compared to beef Wellington from scratch. These will be easy for users to follow, and the easier they are, the more likely people will try them out later.
You also need your content to fit into a short video, which will perform better. When in doubt, you can use video editing tools to speed up the visual of the video, which fits more content into condensed times.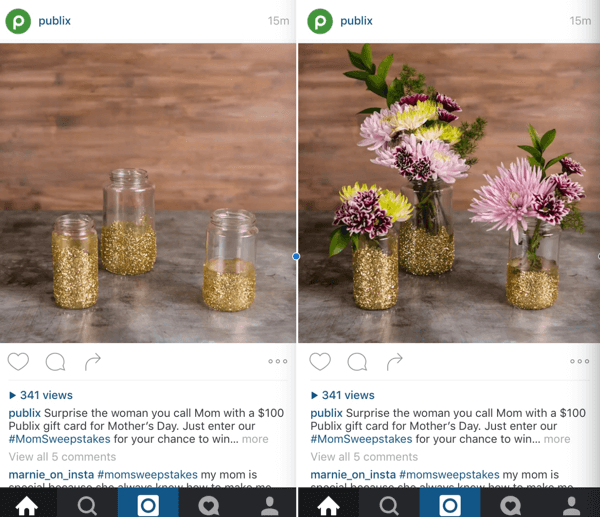 How-to videos are a great opportunity to promote your product without being too heavy-handed. I saw a how-to video where a clothing company posted six different ways to tie one of their scarves. It was incredibly effective, offering value while still promoting the product.
#7: Appeal to Emotion
Emotions can drive people to take action, and videos that appeal to users' emotions can resonate and stick with the people who watch them. Appealing to viewers' emotions also increases the likelihood that people will respond to your well-placed call to action.
Videos are ideal for maximizing the emotional impact of your content. It can make all the difference to use voice inflections or subtle changes in facial expressions. Videos feel more real and alive than other types of media, and they can help you deliver a big emotional punch in a shockingly short time frame.

For emotional appeal, consider all aspects of the video. Choose language, background music, and even fonts so they come together and match the feeling you're trying to evoke. Plus, happiness counts as an emotion you want to evoke in users. Showing uplifting or inspirational content is a great way to leave viewers with a positive association with your brand.
#8: Optimize for Search
Just about everything your business posts on social media should be optimized for search engines. With social media sites becoming increasingly more like search engines themselves, optimization can make all the difference when it comes to relevant users finding you and your video.
While the text that shows up in your video won't register in searches, the headline and descriptions you post with your video will. Add keywords or key phrases to help users find your content on all platforms, and add relevant hashtags on Twitter and Instagram to boost search results.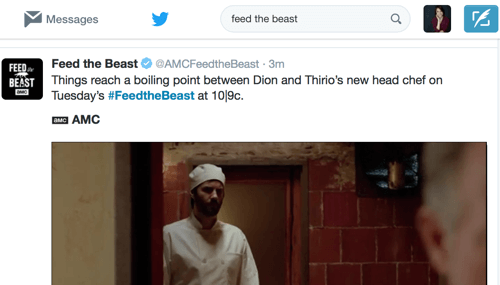 YouTube also allows you to tag your videos, which helps users find your content.
#9: Feature Calls to Action
What is the goal of your video? Goals require some sort of user action, whether that's getting people to visit your site, share your video, or purchase a product. While viewers should get the idea of what you want them to do just from the video, you should always have a clearly stated call to action (CTA).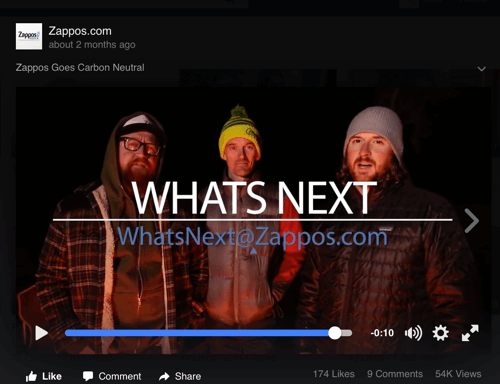 It's most effective to place CTAs at the end of the video. Even just a caption telling users that "you can help the cause by signing up at our site" or that they can "learn more at (insert URL)," may be all that's necessary to motivate them to take your desired action.
The benefit to posting YouTube videos across social media is the clickable annotations, which can turn into clickable CTAs. To date, no other native videos have this feature unless you're running paid ad campaigns.
#10: Answer Questions
Answering viewer questions offers instant value to them. After all, you're providing content and information you know they want. This is a great way to engage with users, and establish your business's expert credibility.
It's best to keep these types of videos short. Offer brief answers to a few questions.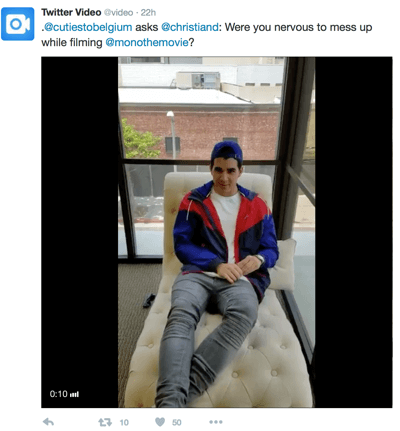 At the end of the video, let viewers know where to go for more great content (your website, for example). This CTA can drive clicks to your site, since you've already proven your value in just a quick video on social media.
#11: Attract Attention Without Sound
When looking to grab user attention in a busy news feed, some businesses rely on audio like dialogue or music to draw viewers in. Alternatively, even without sound you can still attract viewer attention.
When your video autoplays as a user scrolls past, it needs to be visually interesting. One study actually found that 85% of Facebook videos are watched without sound.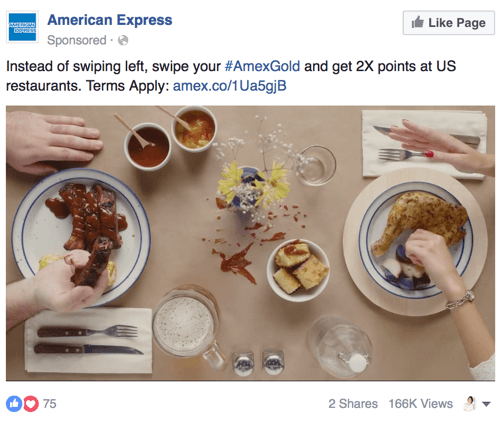 Tips: Use contrasting, bright colors; choose an image for the first frame that your followers will respond to; add captions after the video starts; and don't forget your hooks.
#12: Post Native Video
As social media videos boom in popularity, social platforms are increasingly offering native video uploads. Whereas before you might have posted a video to YouTube and then shared the link on Facebook and Twitter, you can now just drop video to sites like Facebook and Twitter.
Native videos are prioritized in Facebook's algorithm, and seem to perform better on most other platforms than non-native videos. You can also use native videos for on-platform features, like Facebook's Featured Videos.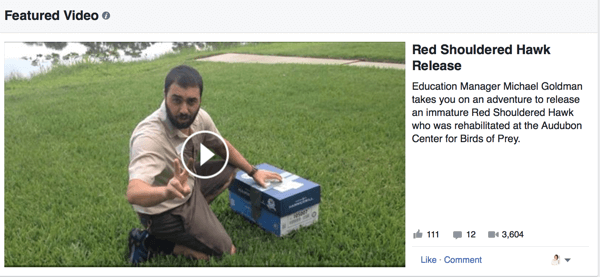 One exception is Pinterest, which doesn't feature native videos (although you can pin YouTube videos to Pinterest for great results). The opposite is true for Instagram, which doesn't allow shared links for regular posts (only native videos can be posted).
#13: Share Breaking News
What's more exciting than breaking news and big updates? Sharing big developments on social media offers value to customers and keeps them in the loop. Whether you introduce a new product or announce a change to your business, sharing this information with your followers via video can have a big impact.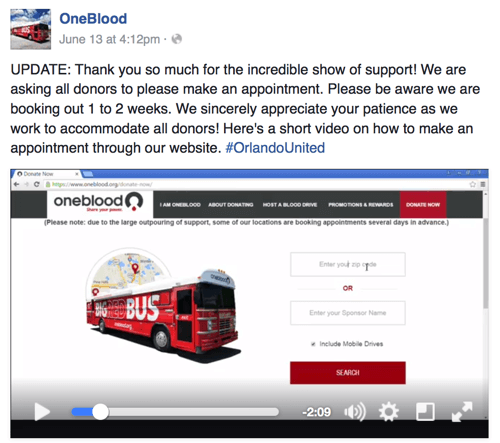 Even if you're not comfortable streaming live videos, you can still use recorded videos to keep your followers up to date about events in real time. Either way, make sure you or your spokesperson has a script nearby and has well-rehearsed talking points. The last thing you want is for your breaking news to be incorrect.
Attention Agency Owners, Brand Marketers, and Consultants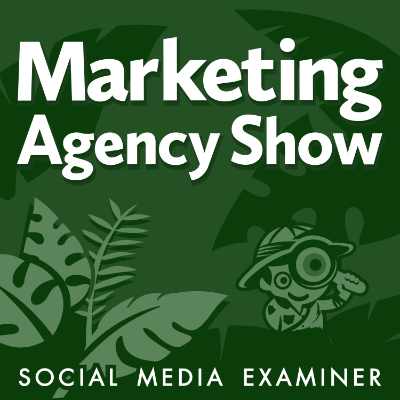 Introducing the Marketing Agency Show–our newest podcast designed to explore the struggles of agency marketers.

Join show host and agency owner, Brooke Sellas, as she interviews agency marketers and digs deep into their biggest challenges. Explore topics like navigating rough economic times, leveraging AI, service diversification, client acquisition, and much more.

Just pull up your favorite podcast app, search for Marketing Agency Show and start listening. Or click the button below for more information.
CLICK HERE FOR THE DETAILS
#14: Add a Featured Video on Facebook
When users visit your Facebook business page, they'll immediately see some of your posts and your About section. In addition, they can see a featured video placed below the profile picture and the "people who like this page" box.
The featured video is a huge opportunity to make a first impression with your business, or at least your Facebook page. Overviews are great, but you might feature a video to highlight a new product, or tell a story that resonates with your audience.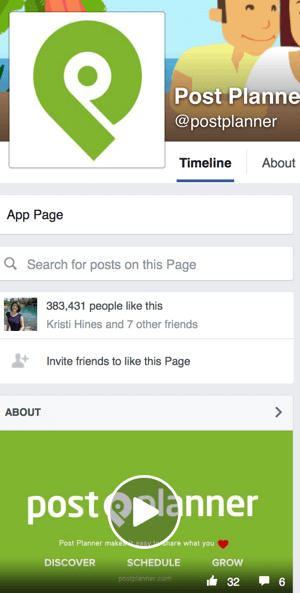 To add a featured video to your page, click on your page's Videos tab. From there, select the option that says Feature a Video on Your Page. Choose a video from your library, press Enter, and you're all set.
#15: Take Viewers Behind the Scenes
One reason users follow brands on social media is the illusion of transparency. People believe they're getting to know what your brand really is and what it stands for. Because of this, videos that take users behind the scenes can be powerful brand-building tools.
Show users how products are made or who makes them, for example, which can lead to major increases in brand loyalty. This follows the same psychology as storytelling, where users can connect to real people.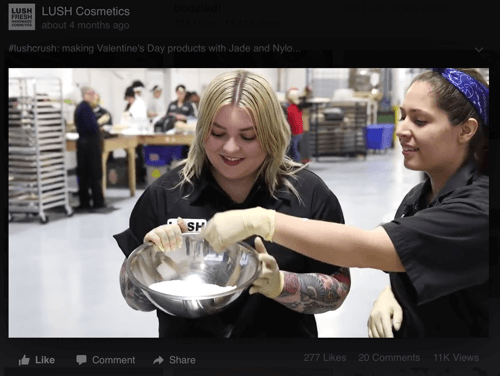 Behind-the-scenes looks can increase brand familiarity and loyalty, which are huge benefits.
#16: Fine-tune Your Video
You can use video editing tools to improve the quality of your video or make it more interesting. Because the competition for video views is stiff, taking advantage of video editing tools can give you an advantage.
Some video editing tools are part of the social media platform. Examples include Snapchat's photo editing features, and the ability to add captions or subtitles on Facebook. Instagram lets you pause and resume while filming, and delete frames of video.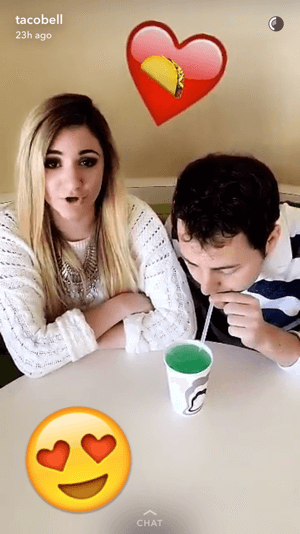 There are also off-platform video editing tools that serve a variety of different purposes. Software like Lightworks lets you add voiceovers and background images or delete sections of video. You can then upload these videos to different platforms. Apps like Lapse It can turn your videos into a time lapse or slow motion clips.
#17: Capitalize on Trending Topics and Hashtags
If there's a relevant trending topic or hashtag, adding a video with your voice to the conversation can result in big view numbers and engagement. One of the main goals in social media marketing is to deliver relevant content to your audience.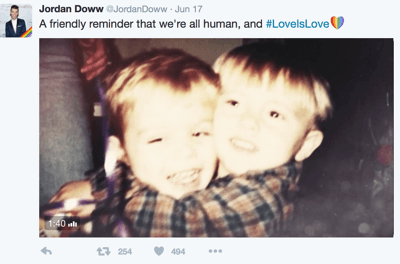 Trending topics can even include popular hashtags like #tbt (Throwback Thursday), which are recurring and can potentially capitalize on emotions like nostalgia.
#18: Run Video Ads
You can share video ads with targeted audiences, including relevant users whom you haven't already connected with on social media. Facebook, Instagram, and Twitter all have ad objectives that focus on increasing video views and engagement.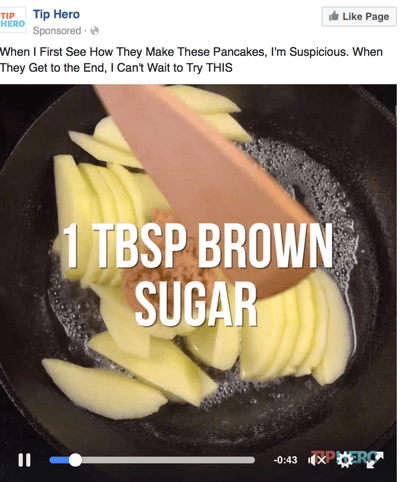 In contrast, Pinterest's promoted pins don't have a Video Views objective, but you can promote a video pin to increase visibility.
You can test your videos on your current audience before you choose to run an ad campaign. If you get positive results after testing, you'll be more likely to get positive results when you turn the video into a video ad campaign. Weeding out videos that may not have performed well can help you save money.
#19: Choose the Right Headline
The video headline may be the first thing followers see. Ideally, write headlines that are specific while still making viewers curious enough to watch your videos.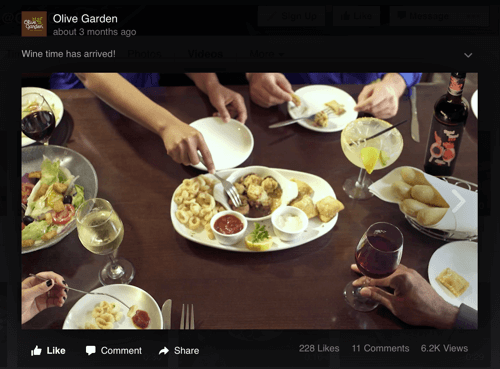 Your headline needs to be interesting and accurate and give users an idea of what the video will be about. When possible, place keywords in the headline to increase rankings in the site's native search engines.
When in doubt, you can A/B test your headlines to see which perform best with your audience.
#20: Feature Fan Content
User-generated content (UGC) is a hot social media marketing topic right now. Sharing UGC across your social networks offers massive benefits, including increased engagement and brand loyalty. For example, in 2014, Crowdsnap found that UGC video content made up almost one-third of video consumption of Millennials.
Good news: UGC is just as valuable in social videos.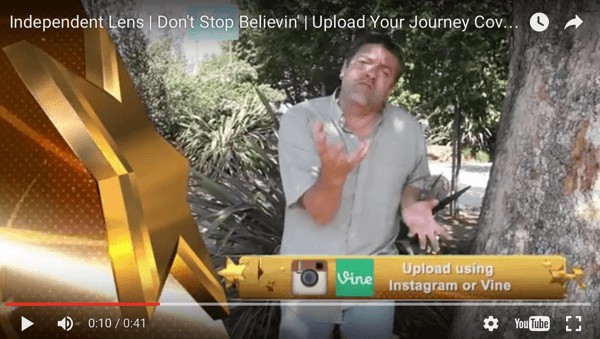 Whether you share an entire video from a loyal customer or compile UGC from different users into one video, you can increase social shares and engagement on your content.
#21: Add a Logo
Most businesses want to promote their brand every chance they get, and social videos are no exception. However, when users share a video from your page or profile, some of their followers may not realize the video is from you.
You'll want to add your logo to your video to provide instant brand recognition and make it easier for users to associate the content with you. Choose a logo that is relatively small and unobtrusive and place it into a corner where it won't impede the rest of the video.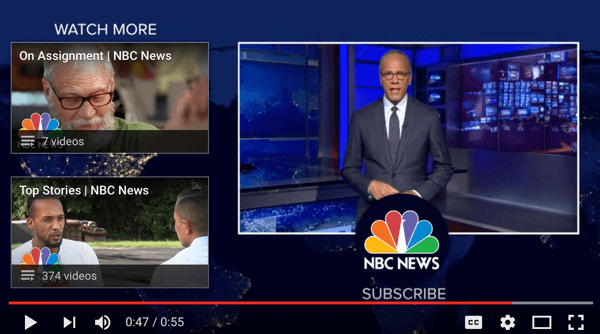 #22: Focus on One Message
Focus on one message or story per video. This helps you keep it simple, and make the video brief enough to perform well on social media. There should be one point to every video, and one point only.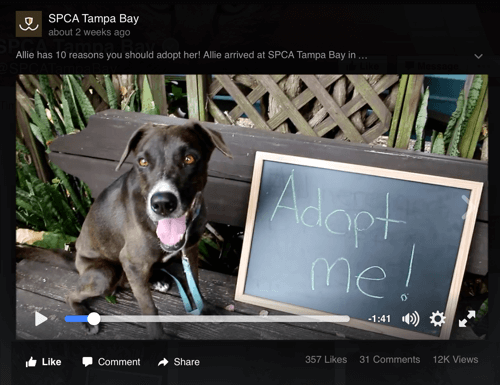 You don't want to clutter your video with too many stories, points of view, or messages. Always remember to include the singular CTA at the end of your video. If you're adding something to the video that doesn't contribute directly to that CTA, delete it and add it to a different video later on.
#23: Ensure Good Sound Quality
Video sound quality needs to be high for the viewers who do listen to the video with sound. Everyone has experienced watching videos where the sound fades in and out, or there's too much distracting background noise. This takes away from the credibility of your video and your brand.
Bad sound quality distracts from your message and usually results in users clicking away.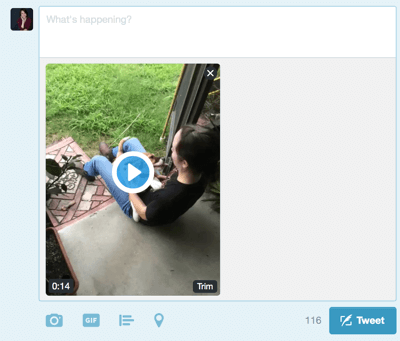 With today's technology, you can create high-quality videos from your smartphone. Make sure your video footage has as little background noise as possible. Eliminate noises that are distracting or out of place. Even small noises, like the air conditioning kicking on or a fan spinning, can result in bad sound quality.
If you're going live on Facebook or Periscope, check the sound quality first. Record a brief video on your smartphone first, and listen to the recording to make sure everything is working well.
#24: Tell Stories
Storytelling is powerful. It allows you to connect with your audience. Stories, especially those about real people, give viewers a concrete message from your business and leave them with something to remember.
Videos are perfect for storytelling on social media. They're the most dynamic form of media we have in our toolbox. Even a 30-second video lets you share a more thorough segment of information than a picture or regular post. Telling stories in videos also gives you more control in choosing what stories represent your business and how those stories get told.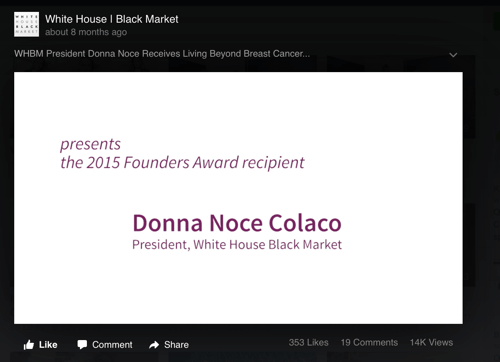 Stories in social videos should have a beginning, middle, and end. You should be able to edit your story enough for all three of these to fit into a 30-second video. This means that you should focus on one message or plot.
This is true whether you're telling stories about your customers, your business, or a cause you want to raise awareness for. Stories are easy to relate to and connect with.
#25: Track Engagement, Views, and Clicks
Tracking video performance across platforms is essential, whether the posted videos are paid campaigns or regular posts. Facebook's Insights has a screen devoted to video analytics, showing you the number of video views your page has had, and the number of 10-second views your video had. You can also see the reach, views, and average view completion rate for individual videos.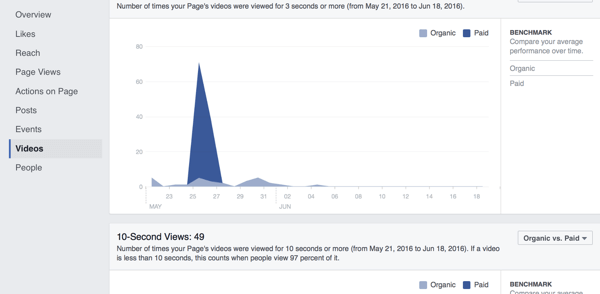 Twitter Analytics shows your total video views for the past 28 days, as well as information on views and completion rate on individual videos and the average number of minutes your viewers watched per day.
YouTube's Analytics has information on number of video views, average view duration, estimated revenue, and specific engagement such as comments or likes/dislikes.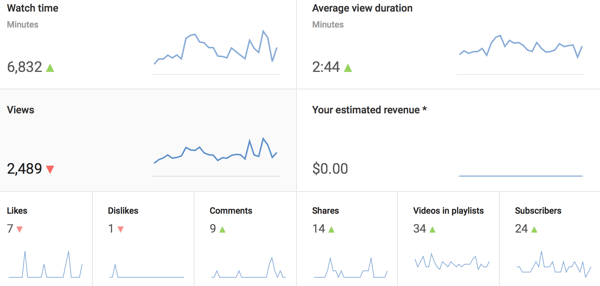 Instagram doesn't currently have an analytics platform, but it's coming soon. I'd be surprised if metrics to evaluate video performance weren't included.
When possible, focus on the number of shares, the amount of engagement, and the number of clicks to your site. Clicks can be measured on video ad campaigns on Facebook, Twitter, Instagram, and Pinterest, and can be evaluated on all YouTube videos if users click on an annotation via Google Analytics.
#26: Choose an Appealing Thumbnail
The thumbnail is the first thing users see when your video shows up in news feeds. The right thumbnail can make a big difference in whether users hit the play button or not.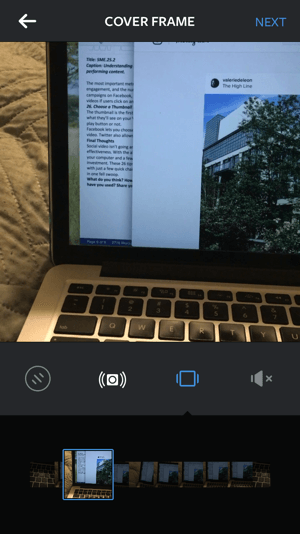 Choose a thumbnail that represents your video and is visually dynamic and interesting. This may be your only chance to get viewers on board, so you don't want to take any chances.
Facebook, Instagram, and YouTube let you choose from several different thumbnail options when you first load your video. You must choose the thumbnail before you post to Facebook or Instagram, but you can edit your thumbnail retroactively in YouTube. Twitter also allows you to choose a high-quality thumbnail to represent your video.
Conclusion
If you aren't using video in your social media marketing yet, you should be. A third of all online activity is spent watching videos. And with 90% of users saying that they found product videos helpful when making buying decisions, you want to make sure your hat is in the social video ring.
These 26 tips can help increase engagement, conversion rates, and brand promotion with just a few quick changes, improving both social video and social media marketing success.
What do you think? How do you get more engagement with social media videos? Which tips have you used? Share your thoughts, knowledge, and experience in the comments below!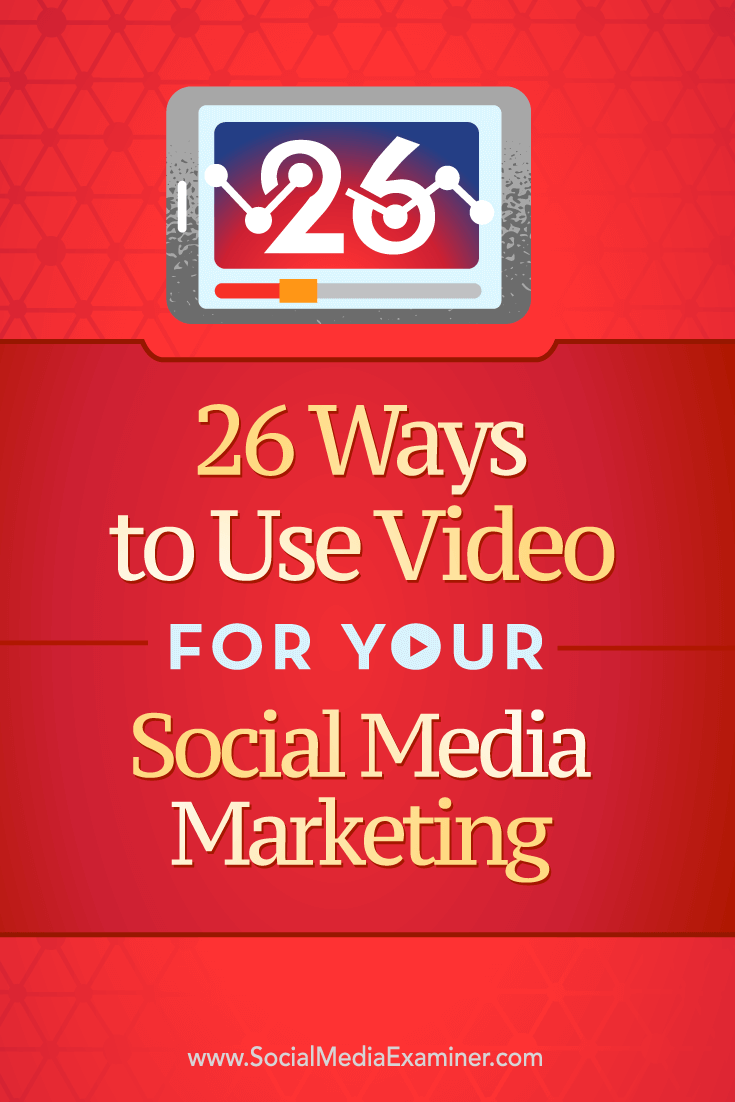 3 Days of World-Class Training—Zero Travel!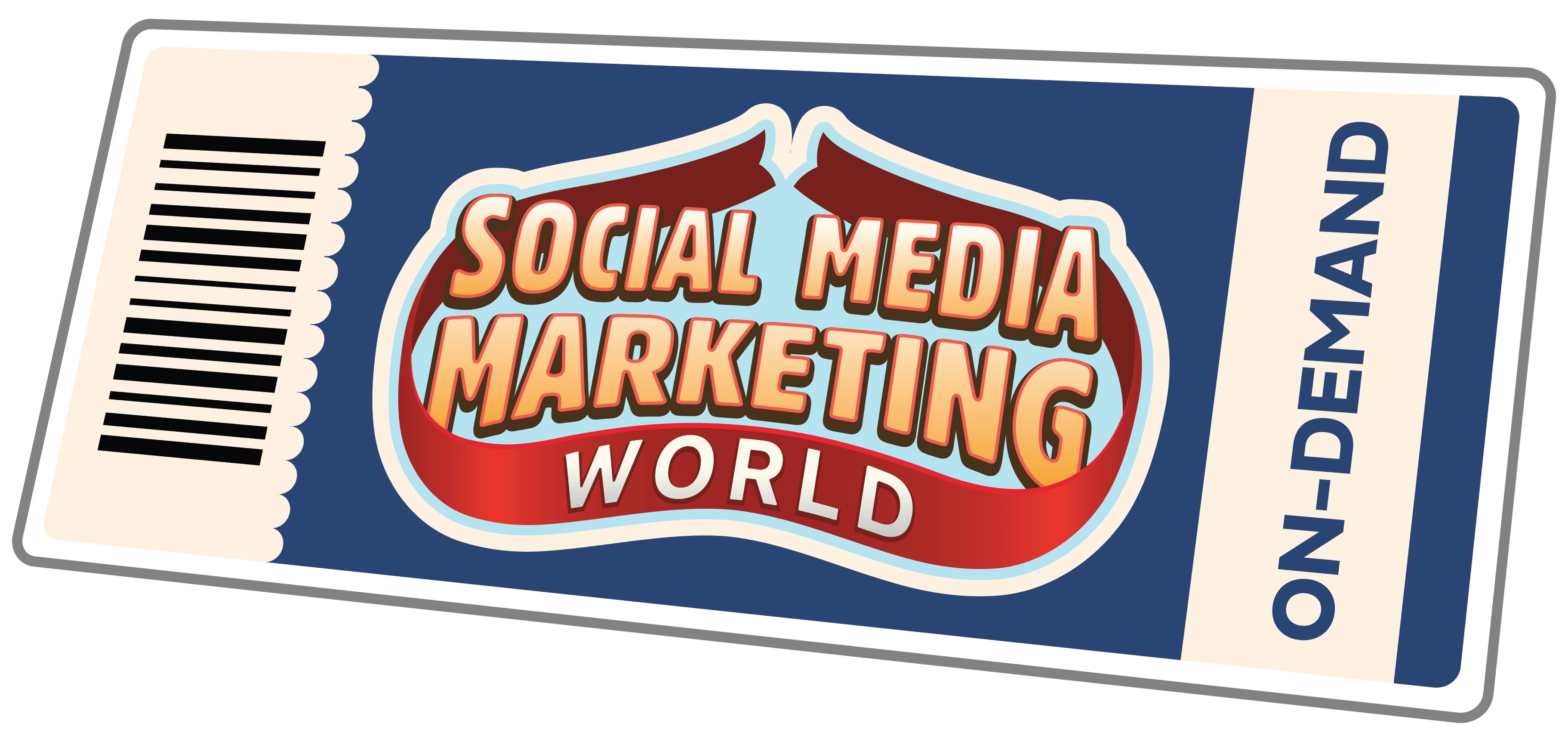 Travel to Social Media Marketing World off the table? Get all of the great content at a fraction of the price with an On-Demand ticket.

That's full access to recordings of every keynote, workshop, and session—the ones people travel thousands of miles to see. Don't wait. Get your On-Demand ticket and enjoy actionable content that you can watch anytime, anywhere.
GET YOUR ON-DEMAND TICKET NOW