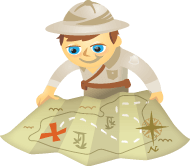 Do you want to attract more followers on Instagram?
Are you using Instagram to its full potential?
Research from Forrester shows Instagram engagement is 58 times higher per follower than Facebook. Don't underestimate its marketing potential.
In this article I'll show you how to make your brand stand out on Instagram to gain more followers and bring better exposure to your business.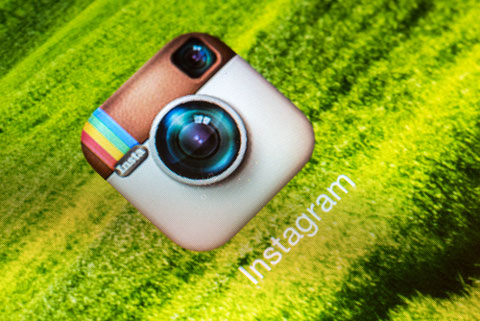 #1: Optimize the Basics
Research shows that people remember 20% of what they read and 80% of what they see. You're probably already using your logo as your profile picture and your company name as your profile name everywhere from Facebook to Twitter to LinkedIn. It makes sense to add Instagram to that list.
Consistency in social media helps people quickly recognize your content no matter where they are.
Whether you already have an Instagram account or are just setting one up, make sure your basic settings are complete and provide as much relevant information as possible. In particular, pay attention to your Instagram bio.
Provide a brief description of what your company does, and inject your company's voice and personality. Include a link to your website so people can find you on the Internet as well.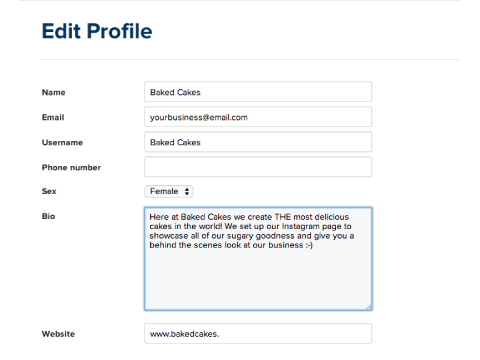 If consistency is key, what happens when you run into a problem—like your company name is already taken? If that happens, try to use something as close to the name as possible. In situations like this, it's even more important to use your logo as your profile picture so your followers will quickly recognize your updates.
#2: Share on Other Social Profiles
Chances are if you have a significant number of followers on other social networks, many of those same fans will be interested in following your Instagram account.
Let them know how to find you and invite them to join you there. Share your Instagram updates to Facebook and Twitter (or wherever you have the most followers).
Your website is also an ideal place to promote your Instagram account and encourage visitors to follow you. Put an Instagram badge in the website sidebar so people can click and follow in seconds.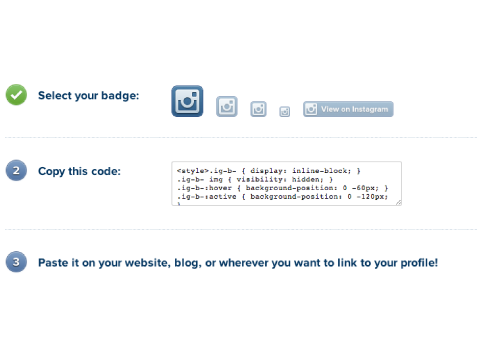 You can create your own badge or choose from a range of badges in your Instagram settings. If you choose a badge via Instagram, just copy the embed code and place it on your website wherever you like.
Get Your FREE Course: Web3 for Beginners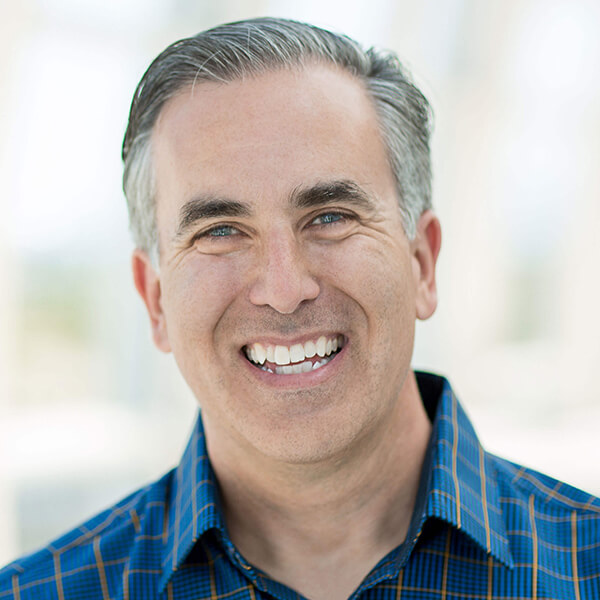 Curious about Web3, but don't know where to start or who to trust?

Introducing Web3 for Beginners, a course taught by Michael Stelzner, the founder of Social Media Examiner.

Learn the basics of Web3 and apply it to your business with this FREE comprehensive course.
CLICK HERE TO GET FREE ACCESS
#3: Get Creative With Product Promotion
With your bio and sharing options ready to go, it's time to start posting attractive photos that draw people in and compel them to follow you. The good news is that you don't need to be Ansel Adams to make your photos look good!
Instagram has plenty of filters to help you enhance your photos. Do a little testing to find the right one that suits individual photos and gets the most audience response. Or, if you prefer to keep a consistent photo stream, choose a single filter to use on all of your shared photos.
As a business, it can be tempting to post basic photos of your product. That's not likely to draw too much attention, though. Think about how you can show off your product in a creative way that holds with your company's established online voice.
Starbucks and Nike are good examples of companies posting pictures that relate directly to their identities and products but in fun ways. Starbucks regularly posts cups of coffee in quirky places, while Nike posts inspirational images aligned with their "Just Do It" slogan.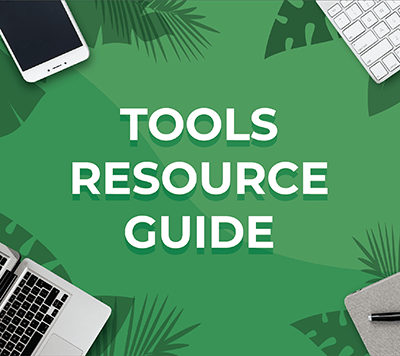 Looking for something to make your life easier?
Discover the tools we recommend to drive engagement, save you time, and boost sales across your entire marketing funnel or business.
Whether you need help planning content, organizing social posts, or developing your strategy, you'll find something for every situation.
FIND YOUR NEXT FAVORITE TOOL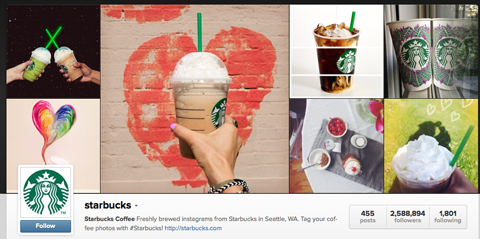 Of course, it's not always about selling something.
Sharing behind-the-scenes photos—maybe a company event or a typical day in the office—is interesting and makes you more accessible to your audience. These personal glimpses help your followers feel connected to you on a different level than the usual business-customer relationship.
Take a look at Warby Parker, which regularly post pictures of daily activities.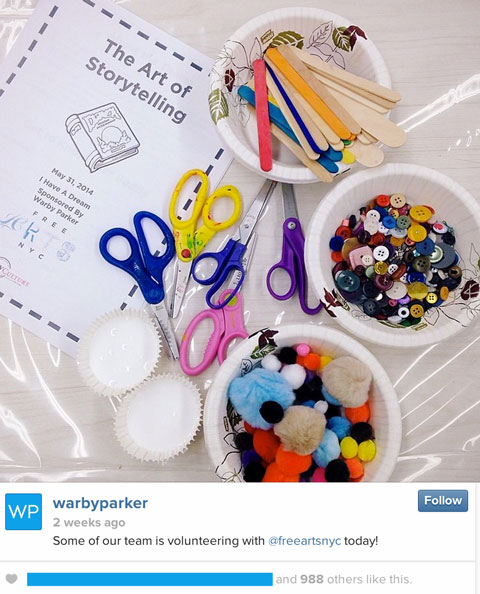 Whether it's your morning coffee, your ping-pong tournament or the latest big project you're working on, the more you show off your personality, the better you'll be received.
#4: Make the Most of Hashtags
Hashtags are a huge contributor to the success of your Instagram efforts. They make it easy to track who's talking about you or participating in a specific campaign. Even better, when you share your photo to Facebook or Twitter, the hashtags show up there as well.
Make sure the hashtags you choose are relevant to your business—do plenty of research to find out what hashtags your customers are using. Researching also ensures you're not using something associated with someone else's campaign.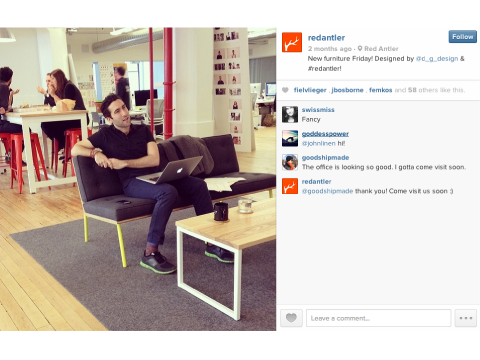 You can use as many hashtags as you like in your photo description. In fact, the more hashtags you put in a post, the more likely it is that your customers will find you.
#5: Take Advantage of Video Posts
Instagram is about visual content. That means you don't have to focus solely on sharing photos. Video is fair game too.
Have you taken advantage of Instagram's option to create 15-second videos? Research by Simply Measured found that videos have twice as much engagement as photos.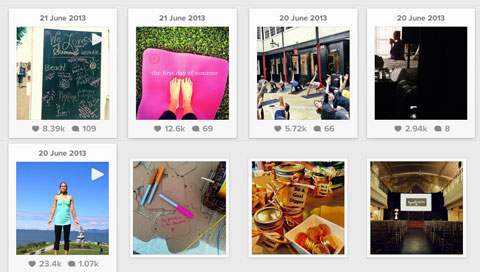 Video showing reactions to your product, more behind-the-scenes content and funny promotions all help bring your brand to life on Instagram.
#6: Host a Giveaway
Instagram contests and giveaways are easy, fun ways to engage your followers and likely reach a larger audience as people share their photo entries with others.
Hosting a contest or giveaway is simple: Just tell your followers what kinds of pictures to post and assign a specific hashtag to the campaign.
People tend to get really creative with their entries, bringing even more attention to your Instagram stream (which will likely result in new followers). When people click on the hashtag, they can see other entries and they may be inspired to join in the fun!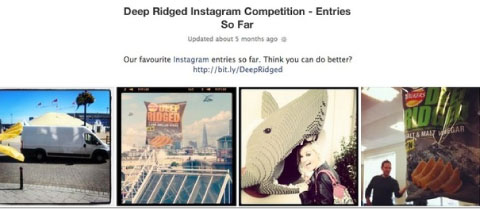 Don't forget to promote your contest or giveaway on your other social networks to create even more buzz with your fans and keep engagement high.
Wrapping Up
The power of visual communication is hard to ignore. Take advantage of Instagram's power by optimizing your Instagram presence and planning creative campaigns that show off your company's personality.
What do you think? Does your company have an Instagram account? How do you get more engagement? Tell us about it in the comments below.
Get Your FREE Course: Web3 for Beginners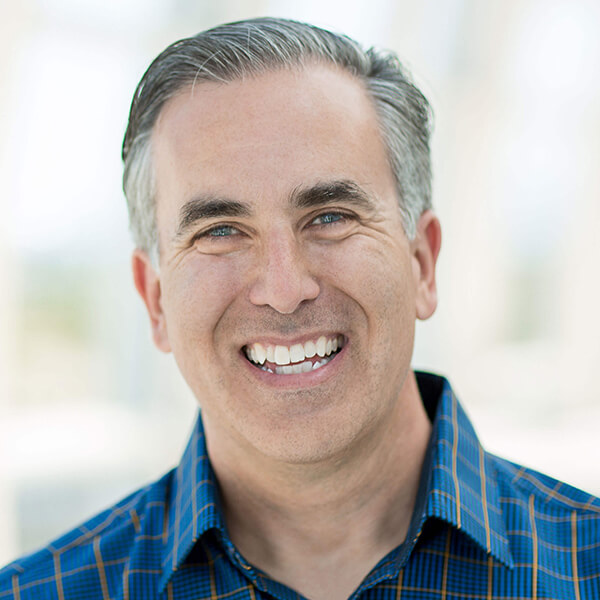 Curious about Web3, but don't know where to start or who to trust?

Introducing Web3 for Beginners, a course taught by Michael Stelzner, the founder of Social Media Examiner.

Learn the basics of Web3 and apply it to your business with this FREE comprehensive course.
CLICK HERE TO GET FREE ACCESS