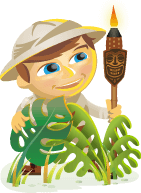 Do you use Pinterest for your business?
Want to know what works on Pinterest?
To learn how to improve your Pinterest marketing, I interview Jeff Sieh.
More About This Show
The Social Media Marketing podcast is an on-demand talk radio show from Social Media Examiner. It's designed to help busy marketers and business owners discover what works with social media marketing.
In this episode I interview Jeff Sieh, the is founder of ManlyPinterestTips.com, a site designed to help guys understand the marketing power of Pinterest. He also hosts the Manly Pinterest podcast where he explores the latest in Pinterest marketing.
Jeff will explore marketing with Pinterest.
You'll discover why your Pinterest following matters, as well as Pinterest posting tips.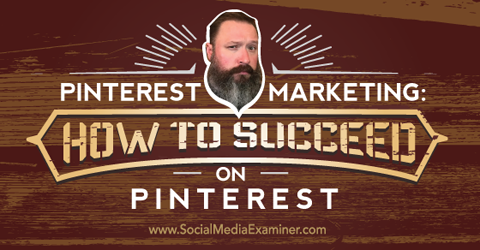 Share your feedback, read the show notes and get the links mentioned in this episode below.
Listen Now
Where to subscribe: Apple Podcasts | Google Podcasts | Spotify | YouTube Music | YouTube | Amazon Music | RSS
Here are some of the things you'll discover in this show:
Pinterest Marketing
Jeff's backstory
Jeff has a digital marketing agency in Longview, Texas, where he builds websites and does video marketing. A couple years ago, he decided it was time to take the plunge into social media.
Driving home from a long road trip, Jeff was listening to the Social Media Marketing Podcast episode with Cynthia Sanchez, and got intrigued by Pinterest. Once he started playing on the platform, Jeff noticed it was driving a lot of traffic to his relatively new blog.
After Jeff's Google+ post, called Manly Pinterest Tip #1, about sharing a secret board with his daughter, did really well, he wrote Manly Pinterest Tips #2-5.  Jeff explains that his concept for Pinterest was a play on the fact that everyone thinks Pinterest is for women. His "manly" version really took off.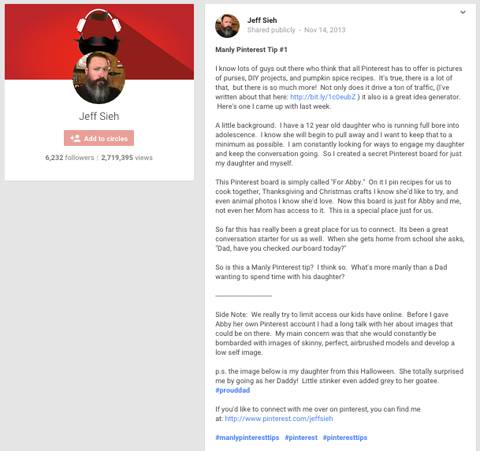 Jeff did an initial version of his podcast with four other guys. They did seven episodes before switching formats. At the beginning of the year, Jeff brought back the Manly Pinterest Tips podcast as a solo, weekly show, and has interviewed Pinterest experts, like Peg Fitzpatrick, Rebekah Radice and Cynthia Sanchez. He's done about 30 episodes.
Since the Manly Pinterest Tips podcast did well, Jeff embarked on an experiment in branding. He figured it took a year to grow a good, manly beard. So he decided he would launch the website and build the brand for a year. "If it doesn't work, I can shave the beard off, it'll be fine," he says. "Well, it worked."
Jeff explains the concept of secret and group boards. A secret board is something that only you or you and other people you designate can see. They are a great way to gather info for yourself or for collaboration. You can also create public group boards. Jeff has a board with Peg Fitzpatrick about bacon and an Instant Instagram Tips.
Listen to the show to hear more about Jeff's secret boards.
Men & Pinterest
Contrary to popular belief, there is tons of stuff for guys on Pinterest. Jeff explains that men are the fastest growing demographic on Pinterest. In 2014 the number of men on Pinterest doubled. In fact more men use Pinterest in the United States every month than read Sports Illustrated and GQ combined.
To make his point about good content for men on Pinterest, Jeff calls out boards from the National Hockey League, the National Football League and Major League Baseball. Jeff also mentions his popular woodworking board, DIY boards (from Lowe's and Home Depot, for example) and more. All of this content appeals to men.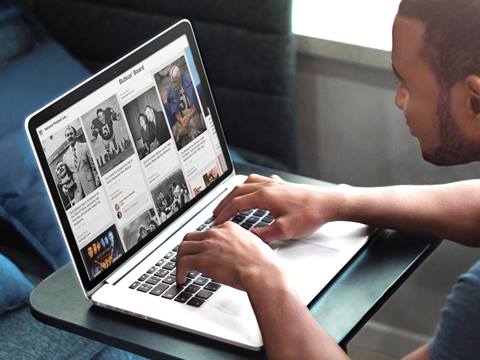 Listen to the show to discover why Jeff finds the stereotype about men and Pinterest funny.
Buyable pins
Buyable pins are a way for people to purchase products through Pinterest. It's rolling out this summer, starting mostly with major brands like Macy's, Neiman Marcus and Nordstrom, and ecommerce platforms Shopify and Demandware.
Buyable pins will be huge for business, especially when it gets closer to holiday time, since people will be able to buy things directly from Pinterest. It's slowly rolling out in the United States, and will likely go to other markets later.
Here's how it works. Right by the red Pin It button, there's a blue Buy It button. Click on it, and it takes you to Apple pay. It's a seamless transaction inside of Pinterest.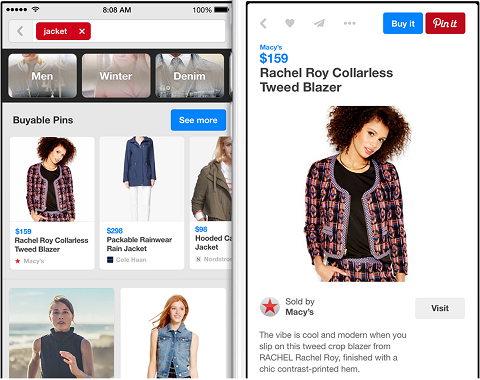 Pinterest plays a huge role in influencing purchases. Most people who use Pinterest bought something because of it. Jeff says 96% have used Pinterest to research and gather information, 93% have used Pinterest to plan for purchases and 87% have purchased something because of Pinterest.
Listen to the show to hear more about Buyable pins.
Your Pinterest following
The thing about Pinterest, Jeff explains, is 80% of all pins are repins. That means, the other 20% on Pinterest are hungry for new Pinterest content. Whenever Jeff posts an image of a blog post, people will take it and pin it to their boards. Each repin is another place that has a link driving traffic back to your site.
Also, Pinterest has the longest shelf-life of any social media network. Twitter is 2.8 hours and Facebook is 3.2 hours. On Pinterest 40% of the clicks happen the first day, 70% happen the first two days and the remaining 30% of the clicks happen 30 days and beyond. Jeff has pins from when he first started on Pinterest that still drive traffic back to his website.
Follower count matters because the more followers you have, the more likely people will see your pins. With Pinterest's new smart feed, it's no longer chronological. Before if you followed someone, you would see their pins. Now Pinterest has a weighted algorithm, so they put related and promoted pins out first, so you don't see everything. A larger audience leads to more opportunities to see content.
Jeff pins in the morning and evening, and has pins scheduled throughout the day. They are saying now to be effective on Pinterest, brands need to have 15 to 20 pins a day, because of all the content going through the smart feed. To grow your following, post quality content frequently.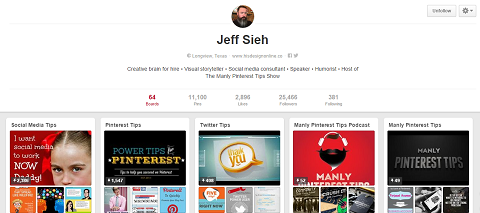 Since you don't see a lot of people comment on Pinterest, Jeff explains, when people do comment on your pins, reply back. It's rare, so it makes a big impact when you engage with them. Jeff notes that making a comment other than "Thank You" goes a long way.
Jeff talks about Ahalogy, one of Pinterest's marketing partners, that release great studies on Pinterest. They weighted the new smart feed with how much you are actually on the platform organically, and determined people need to both pin in real time and schedule pins.
Throughout the day, Jeff finds stuff to pin and adds it to his scheduler. Tailwind lets Jeff schedule pins, and tells him the best times to pin. It even tells him which boards get the most repins, so he know which ones need more content. Tailwind has the Pinterest API.
Buffer, Jeff adds, recently released the ability to schedule pins on Pinterest. Jeff believes Buffer is great for those just getting started on Pinterest. Tailwind with their deep Pinterest analytics is a good investment for power players.
Listen to the show to learn more about the Tailwind and Buffer plans.
Repurposing content
Jeff pins blog posts to multiple boards, including his Pinterest and social media boards, as well as group boards. He talks about Tailwind's interval pinning feature, where you can select a pin and schedule it to go to various boards on different days. It's a great way to use group boards to boost your account.
Whenever Jeff writes a new blog post or has a new podcast, he makes different images and shares them to the different networks.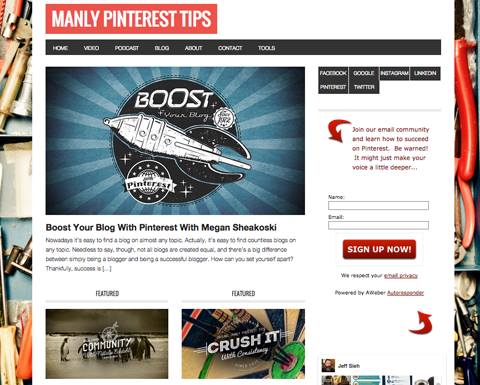 Most of the time he spends repinning other people's content. When you repin, there are two things to keep in mind: always double check the link on a pin before you repin it to make sure it is active. Also, make sure any infographics you repin have relevant data. Don't repin something only because it looks good.
Listen to the show to hear strategies for image creation.
Pinterest for mobile
Jeff suggests when you create great pieces of content, such as blog posts, it's important to take the time to create a great pinnable image to go with it. Also, make sure it's optimized, so the image will look good on a mobile device.
Although people say 80% of all daily traffic from Pinterest comes from a mobile device, Jeff says a source inside Pinterest told him it's actually closer to 90%.
Here are a few things to remember when you make graphics for Pinterest, so they are mobile optimized. Watch your infographics. Even if they look great on your desktop, when they are shrunk down for a mobile device, it's hard to read all the little data. Make the text bold and put them in a bulleted list.
Also, use fonts that are readable. Scripty fonts may look good on a desktop, but, when you shrink them down into mobile, you can't read them at all.
Finally, make sure your top three boards are the ones that are most important to you for your business. When people click on your profile in a mobile device, that's what will show up first.
Listen to the show to discover which boards are on the top of Jeff's Pinterest profile.
Discovery of the Week
World Clock is a Mac app that is much more than just a clock. Select your favorite cities and change the time by clicking and dragging on the screen. The rest of the time zones change in sync, so you can see what time it will be at any given point on the map.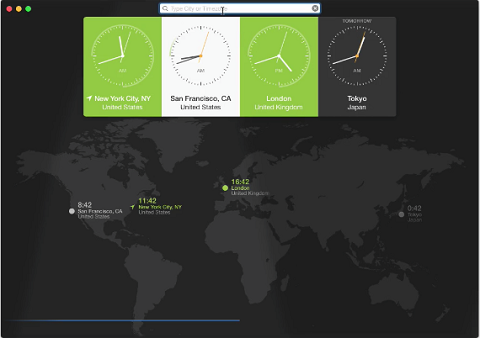 The World Clock app is useful for scheduling meetings. Although our home office is on the west coast, we have Social Media Examiner staff and personnel throughout the country and overseas.
We also use the app as a reference to schedule updates for our global audience. The majority of our audience is from the United States, Canada, the United Kingdom and Australia. Using the World Clock app, we are able to strategically plan our scheduling of tweets.
Since there are certain times in the work day where people are available on Twitter (the beginning of the day, during lunch time), we can map that into the different parts of the world and figure out how to repeat tweets.
It's not just Twitter, it's Facebook and other forms of social media. Use this app across the board to get in front of your different audiences as they come online.
The World Clock app is in the Mac app store for $4.99, and includes a widget for the sidebar of your Mac.
Listen to the show to learn more and let us know how World Clock works for you.
Other Show Mentions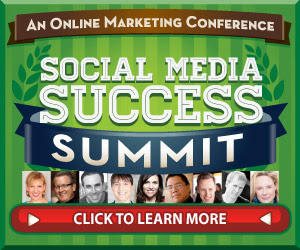 Today's show is sponsored by Social Media Success Summit 2015.
When I started the Social Media Success Summit in May of 2009, there were only 9 speakers, and I was one of them. We had sessions on Facebook, LinkedIn and Twitter, because that's all there was back then. We had 868 attendees to this online conference. It was such a success that in October 2009, I started Social Media Examiner. Last year, 3,400 people attended.
Introducing our 7th annual Social Media Success Summit!
This year, we have 35 social media pros teaching marketers how to take their social media marketing to the next level. These are experts in every major social network, including Facebook, Twitter, Pinterest, YouTube, Instagram, LinkedIn and more.
The Social Media Success Summit is spread over 4 weeks and is fully online. We record the sessions and make them available as videos and audios, and provide transcripts too. It's not to be missed.
If you want a deep immersion and you don't want to travel and you want to fit it into your work schedule, this event is for you. Go to SMSS15.com for really significant early bird discounts.
Listen to the show!


.
Key takeaways mentioned in this episode: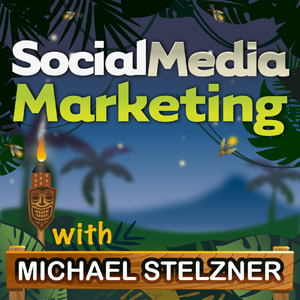 Ways to subscribe to the Social Media Marketing podcast:
How to Subscribe to this Podcast on an iPhone
Watch this quick video to learn how to subscribe on your iPhone:
.
What do you think? What are your thoughts on Pinterest marketing? Please leave your comments below.
NFL Pinterest board image created with Placeit.