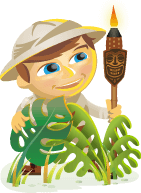 Do you use Pinterest for business?
Are you wondering how your business can benefit from Pinterest?
To learn some creative ways to use Pinterest to help your business, I interview Cynthia Sanchez for this episode of the Social Media Marketing podcast.
More About This Show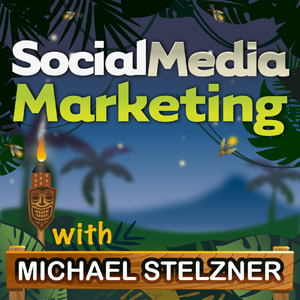 The Social Media Marketing podcast is a show from Social Media Examiner.
It's designed to help busy marketers and business owners discover what works with social media marketing.
The show format is on-demand talk radio (also known as podcasting).
In this episode, I interview Cynthia Sanchez, host of the Oh So Pinteresting Podcast. She freely admits that she's addicted to Pinterest. It's changed her life in a major way and now she helps other businesses figure out how to tap into this growing network.
Cynthia shares how you can use Pinterest for market research and how to get your content seen by more people.
You'll learn about some of the most popular trends on Pinterest and how to create attention-grabbing images.
Share your feedback, read the show notes and get the links mentioned in this episode below!
Listen Now
Where to subscribe: Apple Podcasts | Google Podcasts | Spotify | YouTube Music | YouTube | Amazon Music | RSS
Here are some of the things you'll discover in this show:
Pinterest for Business
How did Pinterest grab you?
When Cynthia was practicing as an oncology nurse, part of her work was to develop a program called Navigation. The role involved a lot of teaching and reaching out.
At the end of 2011, she joined Pinterest to find information not only for herself, but also her patients. It started to take over her life unlike any other social media platform.
She had the entrepreneurial spirit, but in the medical world, the opportunities are very limited.
In February 2012, Cynthia launched her blog Oh So Pinteresting. It evolved from personal use to more business use. A local company noticed she knew a lot about Pinterest and approached her for help. The business grew from there and she said goodbye to the nursing world.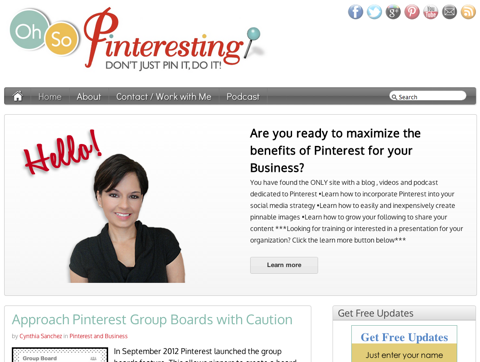 The reason Cynthia started with a blog first was because it seemed less technologically daunting. She used WordPress for her self-hosted site. The podcast started a year later when the time seemed right.
You'll discover what type of people Cynthia interviews for her podcast and the areas discussed, with Pinterest being such a visual platform.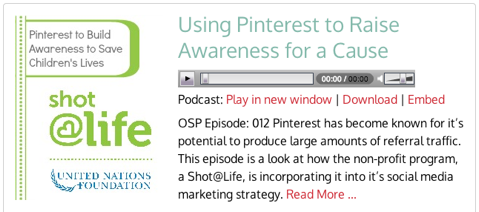 Listen to the show to find out the reaction to Cynthia's blog at the New Media Expo.
How people use Pinterest for market research
Cynthia says there are a lot of ways you can use Pinterest for market research. If you already have a presence on Pinterest, take a look at the people who follow your account.
You can click on the number of followers you have to see a list pop up with all of the people who follow you. From this, you'll see if you have a predominant age group or gender following you. You have to remember that Pinterest is an international type of service.
When you click through your followers, you can see the other boards they're following. You'll find out what you can learn when you click through and how this can help you with some ideas for your business.

There are a few other things to look out for within a Pinterest account, which include people's location and if they link up to their other social networks. You'll learn what benefits there are to people having their Twitter account linked to their Pinterest account.
Cynthia shares the benefits of a free analytic service called PinLeague. The difference with PinLeague and Pinterest's own analytics service is that you can see who your most influential followers are. You'll learn what you can gain when you dig deep into their accounts.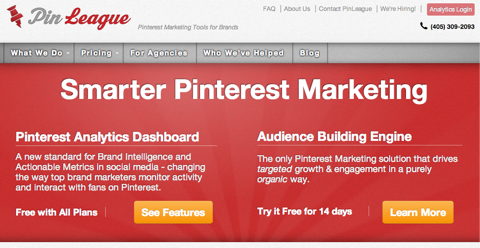 Listen to the show to find out other ways you can check out your competitors and how it can help guide your Pinterest activity.
Some of the more popular trends on Pinterest
Cynthia believes that the most important thing overall, no matter what type of business you're in, is to go tall rather than wide. With Pinterest, everybody gets the same real estate when it comes to width. If you go tall, you can take up more of the feed and your image can grab more attention.
Infographics are really popular on Pinterest—especially in the business and marketing world—because you can get a lot of information in one image. Recently in the main Pinterest feed on the desktop version, they have started to cut off the image at about 1935 pixels. A grey box now shows up within the feed for you to expand the pin. There is no file size limitation on Pinterest.
The tool that Cynthia uses to create infographics is PicMonkey. It's an online image editing service, where you can make a collage of images that are relevant to your business into an infographic (also recently starting to be known as an instructographic).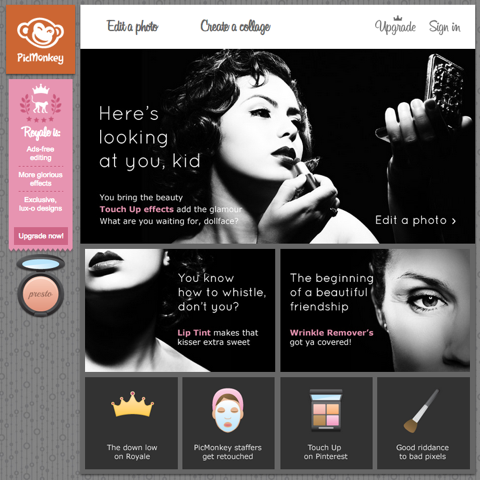 You'll hear Cynthia give an example of an instructographic and how you can use it for your business.
Listen to the show to learn where you can put the call to action and get two opportunities for links back to your site.
How content is seen by users on Pinterest
Cynthia believes that Pinterest is a hybrid of the combined approaches of Twitter and Facebook. On Pinterest, you have a continuous feed of the people whom you follow. You used to be able to scroll down infinitely on Pinterest, but now it seems to be limited to going back a day or two.
The thing that's different about Pinterest is that if you know someone who is really reliable about pinning great stuff, you can go to their account because you know they are a great source. Those pins will be there within that board forever, until they take them down or decide to delete them.
Cynthia believes that Pinterest is more like Twitter than Facebook, because with Facebook you're not likely to see everything that someone posts in a day. It depends on how many accounts you follow and how active they are.
You'll hear how you can select what you can and can't see.
Listen to the show to find out how many accounts Cynthia is following on Pinterest.
Can Pinterest be used to grow email lists?
Cynthia says you want to provide value with your email list. You can offer a freebie with a subscription to your email list, which can be advertised or promoted on Pinterest.
You can easily create a graphic using a service like PicMonkey or PhotoShop so you can show your ebook cover or a PDF download that you have available. Then link it to your landing page, where users can sign up for your email list. It gives you a way to show one specific part of your site.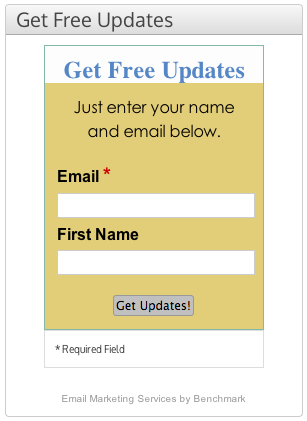 You need to make it enticing, informational and desirable. You can approach this on Pinterest the same way you do it on your site. You can share multiple times. It's not just a one-time deal. You'll hear an example of how this technique can be used across multiple boards.
Another way is to target your email list, especially if you know those Pinterest followers who came through your link on Pinterest to your landing page for email sign-up. You can target those emails to your Pinterest audience.
With Pinterest, you don't know how long your content will be shared or how far it will spread. You can find something that someone pinned a year ago, then repin it on your account and it will spread again.
You'll hear an example of how Cynthia pins her podcast episodes to Pinterest and what you need to do when you launch a new product or service.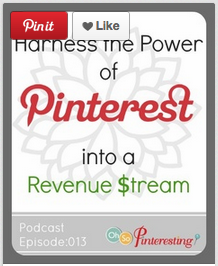 If you want to be active on Pinterest, then the mobile app is a great way to engage and build a following while on the go. Pinterest is looking to make their mobile app a core part of their offering.
Listen to the show to hear how Sephora grew their Pinterest following through email marketing last fall.
Easy tips on creating images for Pinterest
Cynthia knows that it's hard for certain businesses and service industries to represent themselves in a visual way.
One of Cynthia's favorite image sources is morgueFile. They offer royalty-free/attribution-free images that you can use and manipulate however you see fit. You just can't reuse them on their own.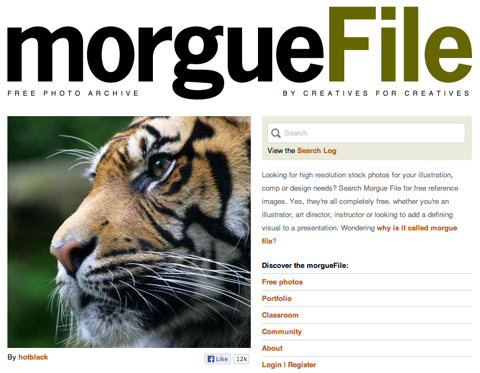 You'll hear what you can do with these images to help bring traffic back to your site.
Another great tool that most of us have today is the built-in camera on our smartphones. There are many apps where you can add filters to create more of an artistic look. Instagram is a great source.
It's really easy to acquire great images at a reasonable cost.
Listen to the show to learn about Pond5, where you can get images for as little as $1.
Other Show Mentions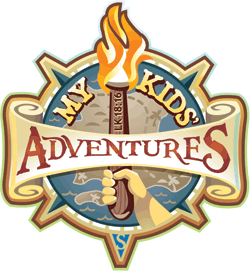 In the last episode, I mentioned My Kids' Adventures, which is a brand-new online magazine that's launching this summer from Social Media Examiner.
Last week I talked about vision. This week I want to let you know how to get people to rally around your vision.
If you have a strong vision for a product, company or new service, you'll discover a great way to get other people involved and how to test to see if there is a demand for your idea.
You'll hear the backstory of a 2-minute video that we created and why I decided to have the video available to show after my opening keynote at Social Media Marketing World.
At the end of the video, I direct people to a special web page, where there are a couple of options available. The first is to sign up for the Founders' List. This is a list of people who want to be notified when we have news related to the launch of My Kids' Adventures. The other option is a form that people can fill out, saying they want to help create content.
This video demonstrated in a multimedia way what the vision was and led us to more than 100 sign-ups.
The take-home lesson here is that normally we're taught to have everything fully baked before we let the world know about it, but I just decided to try something totally different this time and the response was crazy.
In the next podcast, I'll explain what we did with all of those people who signed up and why it's going to allow My Kids' Adventures to be launched in a way I couldn't have ever done without asking people to get involved.
Hopefully you've found a little inspiration. If you want to learn more, click here to watch the video.
Call in and leave your social media–related questions for us and we may include them in a future show.
Listen to the show to learn more and let us know how this works for you.
Key takeaways mentioned in this episode:
Ways to subscribe to the Social Media Marketing podcast:

What do you think? What creative ways have you used Pinterest for business? Please leave your comments below.