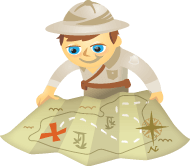 Are you marketing on Pinterest?
Have you considered Pinterest promoted pins?
Pinterest promoted pins (beta version recently opened to everyone) can help you reach more people and drive results.
In this article I'll share five ways businesses can get the most out of Pinterest promoted pins.
About Promoted Pins
While Pinterest is a social sharing community, users visit the site ready to be inspired and/or seek out products to purchase.
Pinterest is an excellent way to promote your brand and drive traffic to your business. Promoted pins take things a step further. They look like regular pins, but have additional capabilities to increase visibility, so you get to the right audience at the right time.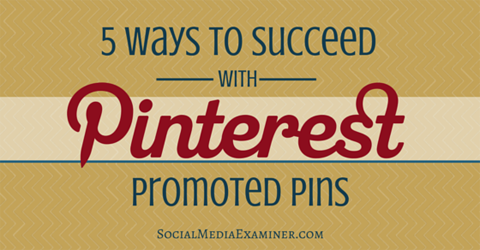 Listen to this article:
Where to subscribe: Apple Podcast | Google Podcasts | Spotify | RSS
To put promoted pins into play, first choose a pin, and then add terms. Then, set up targeting and decide who sees it. Next, set up a CPC bid. Now, choose a campaign and budget. Finally, track and analyze your promoted pins to see how your campaigns are doing and determine what to change to improve results.
Here are five ways to step up your promoted pins.
#1: Adjust Campaigns in Real Time
Since Pinterest is above all a platform for inspiration, creativity plays a huge role in driving click-through rate (CTR), which drives impression volume and in turn CPC.
Find or create images that draw readers' attention. High-quality, vertically oriented images work really well. Pay special attention to image composition and ratio. Color contrasts, like in the example below, also help a pin stand out.

Try to feature images that readers will connect to emotionally, so your audience will share. Be sure to add relevant keywords.
After you start running campaigns, don't keep doing the same thing. Mix up your creative ideas and explore impact with split testing, so you can tweak ads and campaign strategy in real time.
In addition to creative visual elements, promoted pins need to include soft calls to action (CTAs) to increase engagement. Per Pinterest regulations, images in promoted pins cannot feature "commercial and functional calls to action." As such, you may want to feature "soft CTAs" in image overlays, as well as additional "direct CTAs" in the description copy below the image.
🌟 Ready to Supercharge Your Social Marketing Strategy? 🌟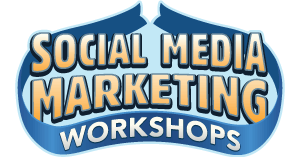 Struggling with your social marketing? You're not alone. The solution? The Social Media Marketing Workshops!

During these live 2 hour deep-dive workshops, you'll discover what's working now on Instagram, Facebook, TikTok, YouTube, and LinkedIn. Skyrocket your engagement, broaden your reach, and amplify your sales.

Become the marketing hero your company and clients need—without leaving your home!
🔥 Save $650 on an All-Access Ticket! Sale Ends Friday! 🔥
GET YOUR TICKETS NOW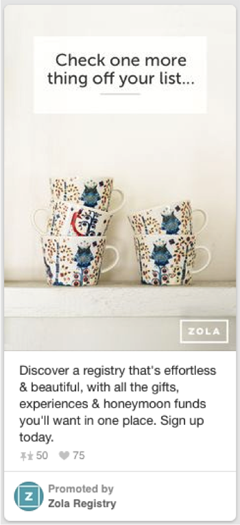 Getting creative can be as simple as developing ads from your preexisting website content and tailoring it for Pinterest.
#2: Use the Right Keywords
One of the most important aspects of Pinterest advertising campaign management is keyword optimization. Per Pinterest guidelines, you can associate around 150 keywords with each promoted pin, so develop and implement a comprehensive keyword strategy.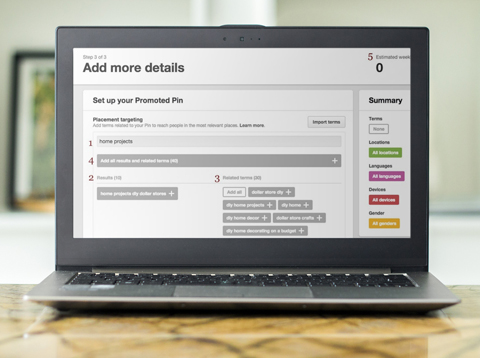 Start by brainstorming creative keywords. It's helpful to think outside the box, since Pinterest users are big-time searchers. The more micro- and macro-relevant your ad is to what people are searching, the higher your CTR will be. However, don't go too keyword-crazy. If you target irrelevant keywords, ads are likely to be denied in the promoted pin approval process.
The following promoted pin came up in a search for "shoes."

When adding keywords, go for specific, broad and general terms. For the LightInTheBox promoted pin featured above, specific keywords include bowknot high heels, bow pumps, bowknot pumps, round toe heels, black stilettos and stiletto heels. Broad keywords are phrases such as beautiful high heels, sophisticated high heels, formal footwear, fashion heels, formal shoes, wedding shoes and prom shoes. General keywords are women's fashion, fashion trends, footwear fashion trends and formal event attire.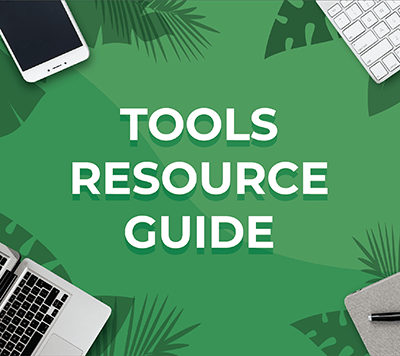 Looking for something to make your life easier?
Discover the tools we recommend to drive engagement, save you time, and boost sales across your entire marketing funnel or business.
Whether you need help planning content, organizing social posts, or developing your strategy, you'll find something for every situation.
FIND YOUR NEXT FAVORITE TOOL
Research and optimize keywords for each ad unit in real time. Also, monitor and optimize keywords by cleaning up or removing irrelevant ones that generate impressions but not clicks. In essence, lots of keywords are good, but make sure they stay as relevant as possible.
#3: Engage Targeted Audiences
For any promoted pin campaign to be successful, a business must understand its primary and secondary audiences.
Once you determine whom you're talking to, break out campaigns to match respective audiences to show customers what they want to see. Remember, Pinterest searchers are already motivated and inspired, so be proactive to engage them.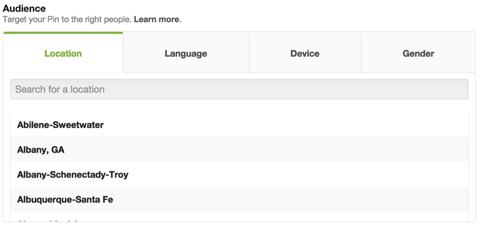 Pinterest targeting enables you to pinpoint audiences by location, language, device and gender. Therefore, it's essential to target the right audience at the right time, based on relevant keywords.
#4: Think Long-Term
Once a campaign is on Pinterest, it lives there forever like a never-ending billboard. So, when considering promoted pins, make sure your pins lend themselves to long-term movement and longevity.
It works like this. First, you advertise your pin to a target audience. Someone who sees the pin (Sally), repins it. Then, 10 of Sally's followers repin it. Plus, seven of those followers click on your promoted pin. Three of them make a purchase.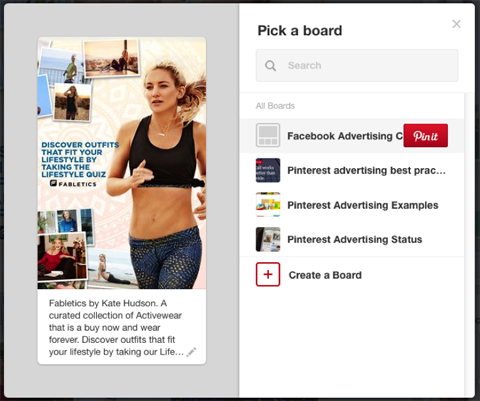 With promoted pins, your brand should achieve significant growth by focusing on initial goal conversion behavior (ecommerce sale or lead) plus customer engagement (repins) that prompt downstream engagement. By thinking ahead, you will be able to maximize and optimize pinned and repinned campaigns, while maintaining cost-per-action (CPA) goals.
#5: Bid Aggressively
With the promoted pins CPC model, you only pay when people click through to your website. So, don't be afraid to start campaigns with aggressive bidding. A speedy, significant increase in spend may enable you to drive lower CPC and higher CTR once your pin has gained traction. Based on setting your max CPC higher, campaigns have an opportunity to drive a higher predicted CTR, thereby becoming more relevant and prevalent in the launch of your new ads.

Once you start to receive conversions, optimize your bids to achieve your ideal CPA and increase your spend to maximize the number of conversions. When creating a bid strategy, be sure to take advantage of Pinterest's capability to set up specific budgets per device (by campaign breakout). This specificity enables you to increase and decrease spend with more speed, precision and efficiency.
Measuring Promoted Pins
Here are a few more things to keep in mind when working with promoted pins as part of your Pinterest marketing.
Target all users and track cross-device conversions: While the majority of Pinterest conversions take place on a computer desktop, be sure to target both desktop and mobile users. Repins (which may lead to subsequent downstream conversions) often occur on mobile, and drive conversions on all devices down the road. Always keep track of cross-device movement and remember that every customer is different.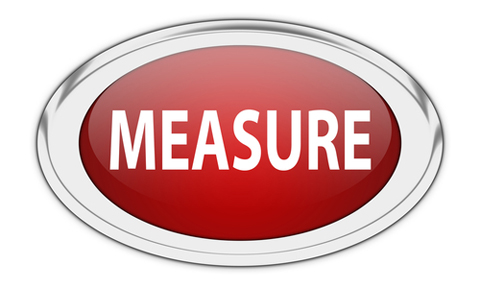 Measure engagement conversions: When someone clicks on a pin, it opens up the image. Count conversions that happen after this type of engagement, even if the person doesn't click from the pin to your website directly. This will offer insight into your customers' behavior.
Conclusion
Succeed with search and social display: Unlike other platforms, Pinterest is both visually and search-driven. So, it's essential to prioritize creative and keyword strategies equally. Pinterest is about sharing and communicating, but it's also about searching and gazing. This is why on Pinterest, both ecommerce and lead generation rule.
Ready to take the plunge? If you haven't already done so and are eligible, sign up for an invitation to promoted pins.
What do you think? Are you using promoted pins? What successes have you achieved? What challenges are you facing? What tips do you have for others? Please share your thoughts, insights and recommendations in the comments.
Promoted pin keyword image from Placeit.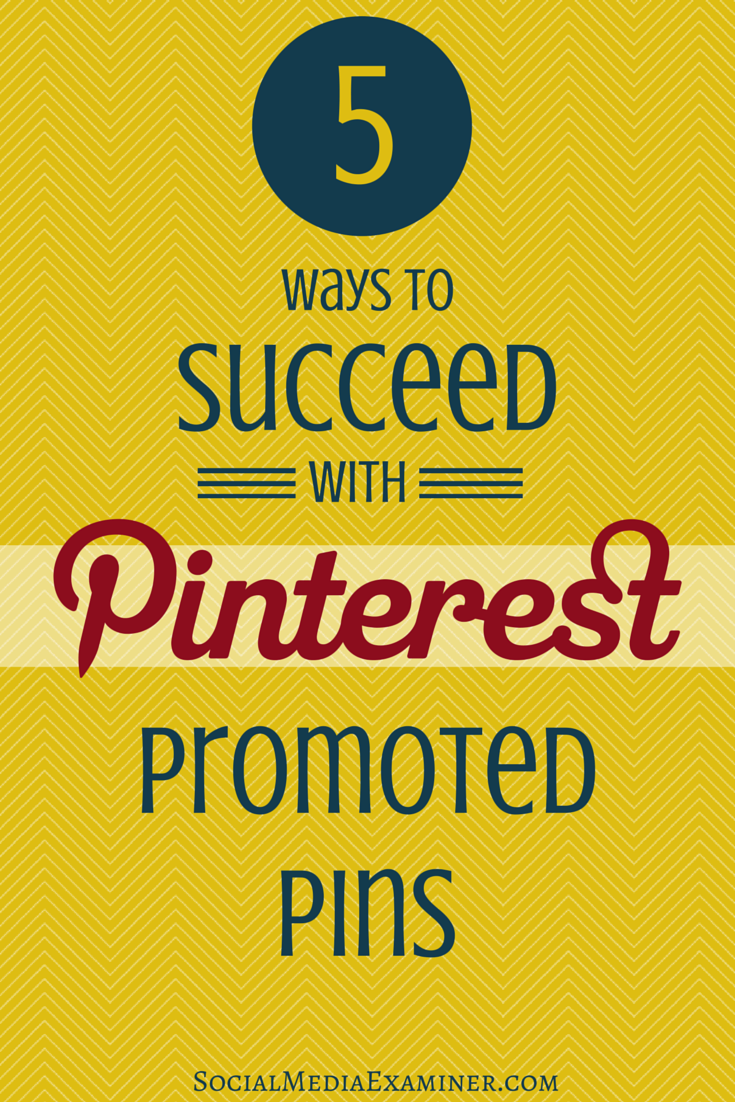 Get Your FREE Course: Web3 for Beginners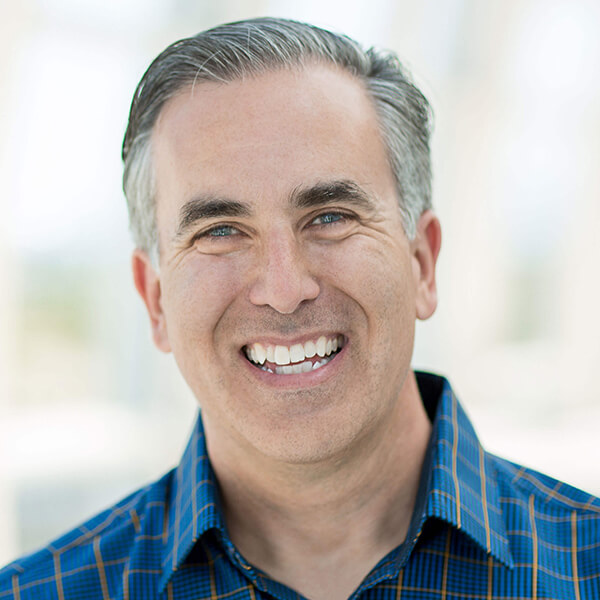 Curious about Web3, but don't know where to start or who to trust?

Introducing Web3 for Beginners, a course taught by Michael Stelzner, the founder of Social Media Examiner.

Learn the basics of Web3 and apply it to your business with this FREE comprehensive course.
CLICK HERE TO GET FREE ACCESS