We all know that short-form video is all the rage on TikTok and Instagram but there's a bigger trend many marketers might be overlooking.
In this analysis, you'll uncover the growing importance of longer videos, which platforms are a sure bet, and why you should start planning your video strategy now.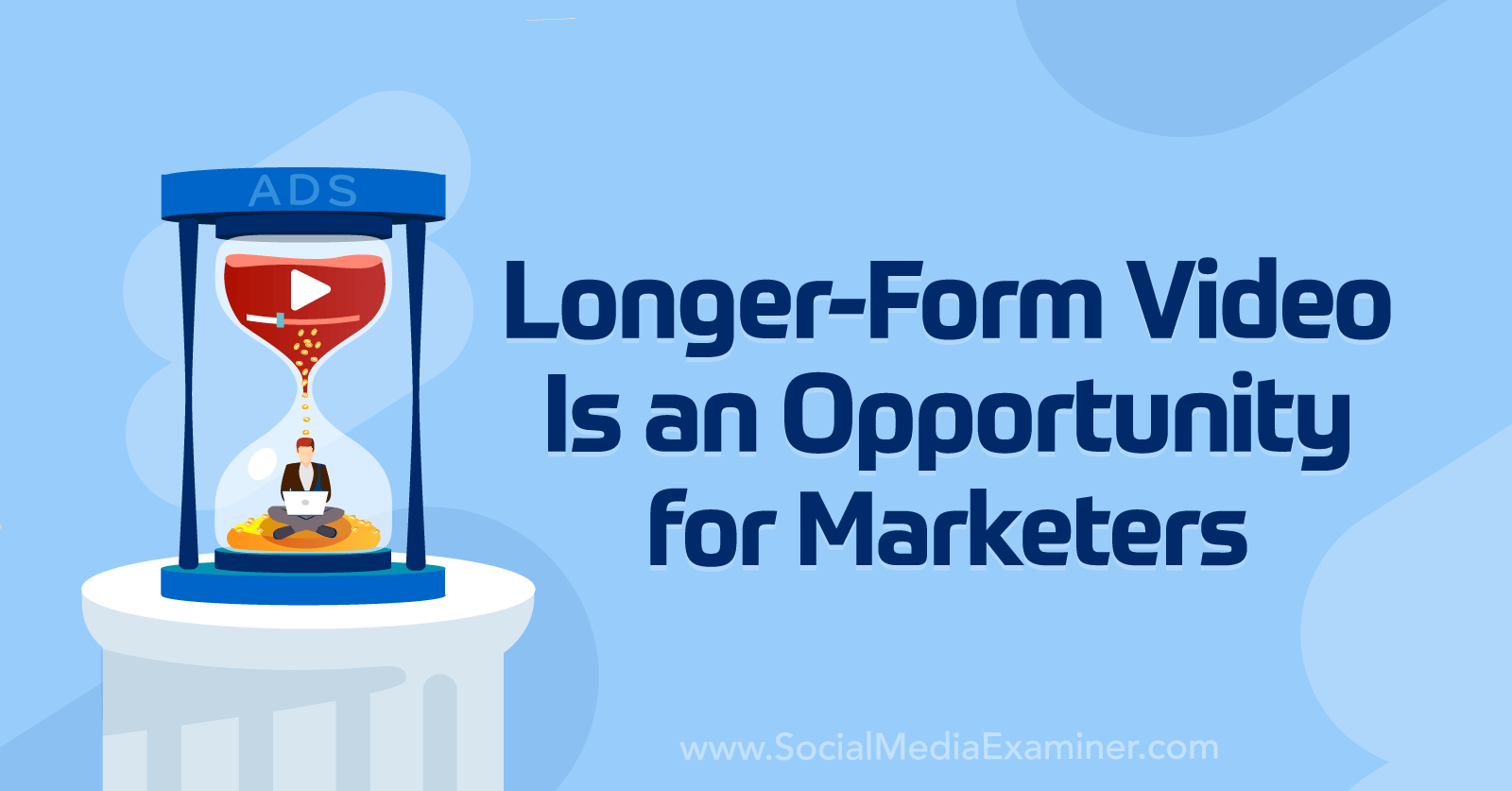 Television-Viewing Trend Data
According to our research, most social marketers aren't using video that's longer than 1 minute. On Facebook, only 44% of marketers are regularly publishing native video and only 6% are on Instagram. And only half of marketers are publishing videos on YouTube.
The data below reveals a macro-trend that could benefit marketers from two different angles: content creation and running ads against longer-form videos.
First, let's explore television-viewing trends.
According to Nielsen, as of June 2021, consumer adoption of streaming services like Netflix, YouTube, and Hulu is slightly more than 1 in 4 people, making it the second-largest category of TV streaming behind cable.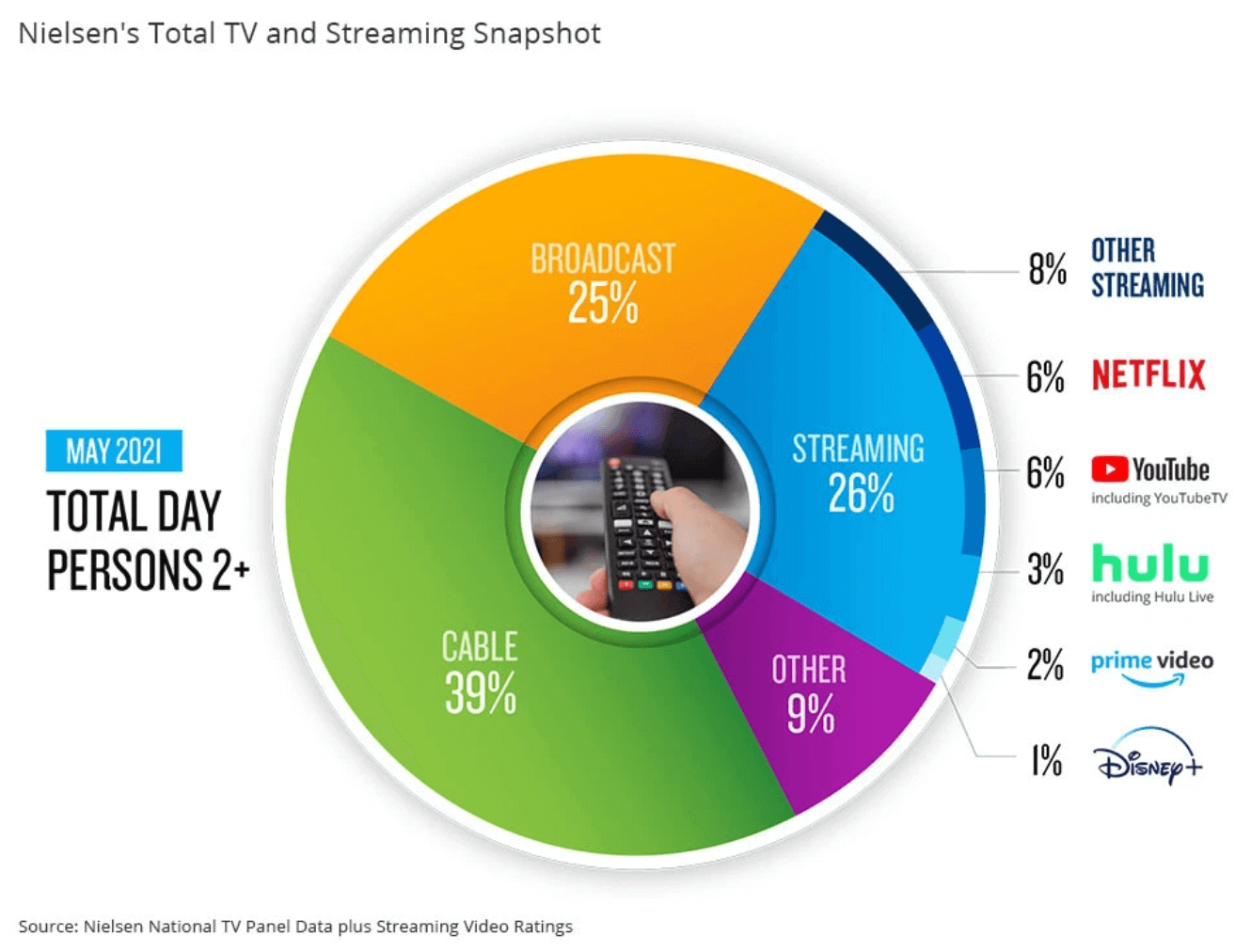 The pandemic has shifted people to streaming content and it's unlikely many will ever go back.
When you wrap your mind around the streaming wars and the companies battling for eyeballs, there's no question that broadcast and cable television will become obsolete over the next few years.
According to eMarketer, people plan to carve out more of their day watching digital video in the coming years. After all, there are only 24 hours in a day, so if the average person sleeps for 8 hours, that leaves only 16 hours for everything else. By 2023, 15% of our waking time will be spent watching digital video!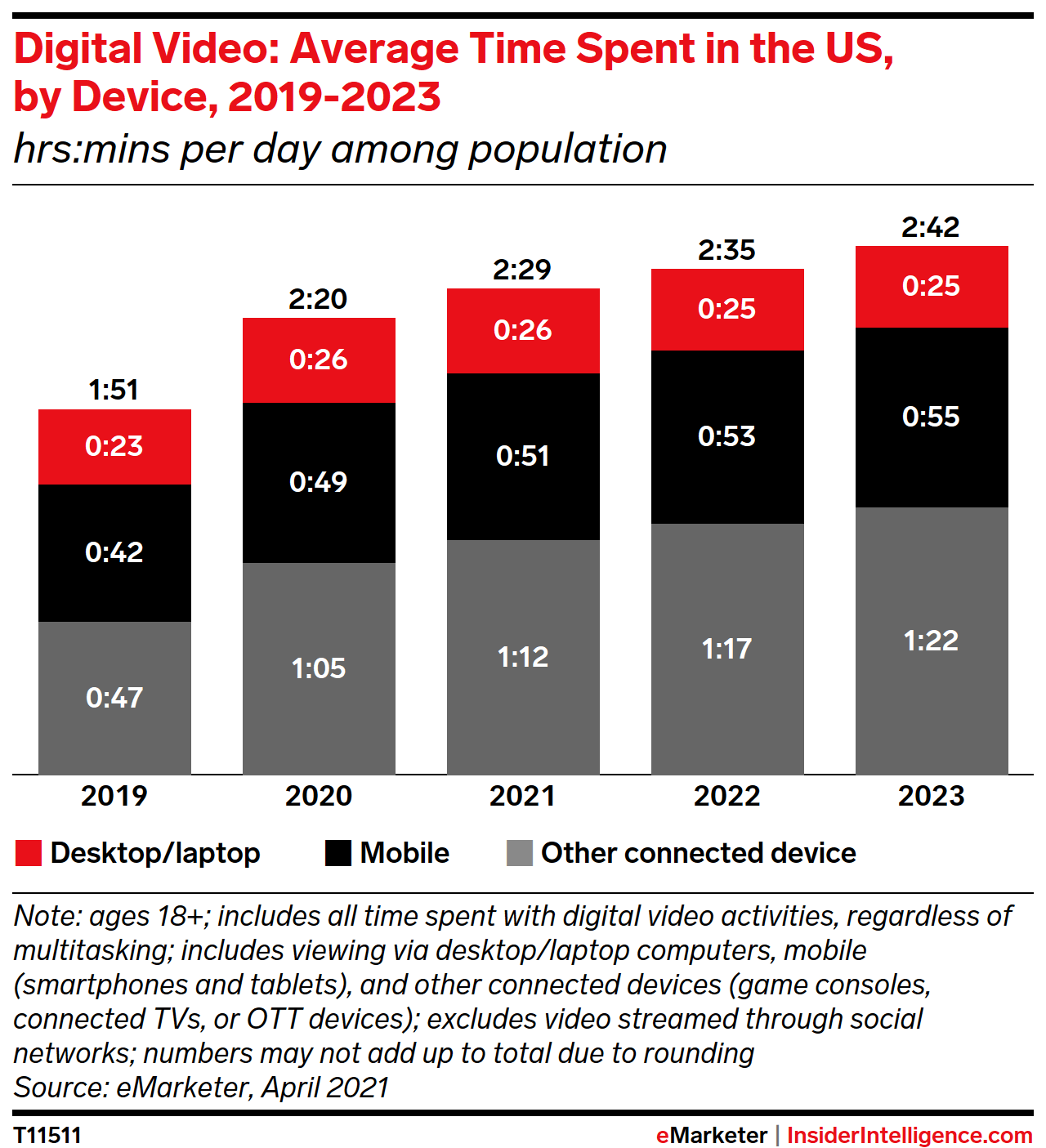 So here's what we know so far—people are watching and will continue to watch more online video content.
Social Media Starts Looking Like Television
The major social media platforms are well aware of this trend and have been leaning into longer-form video.
Snapchat announced scripted, unscripted, and docuseries originals in May 2021. So far, they've created 128 different shows targeting Gen Z.
Launch Social Projects Faster and Easier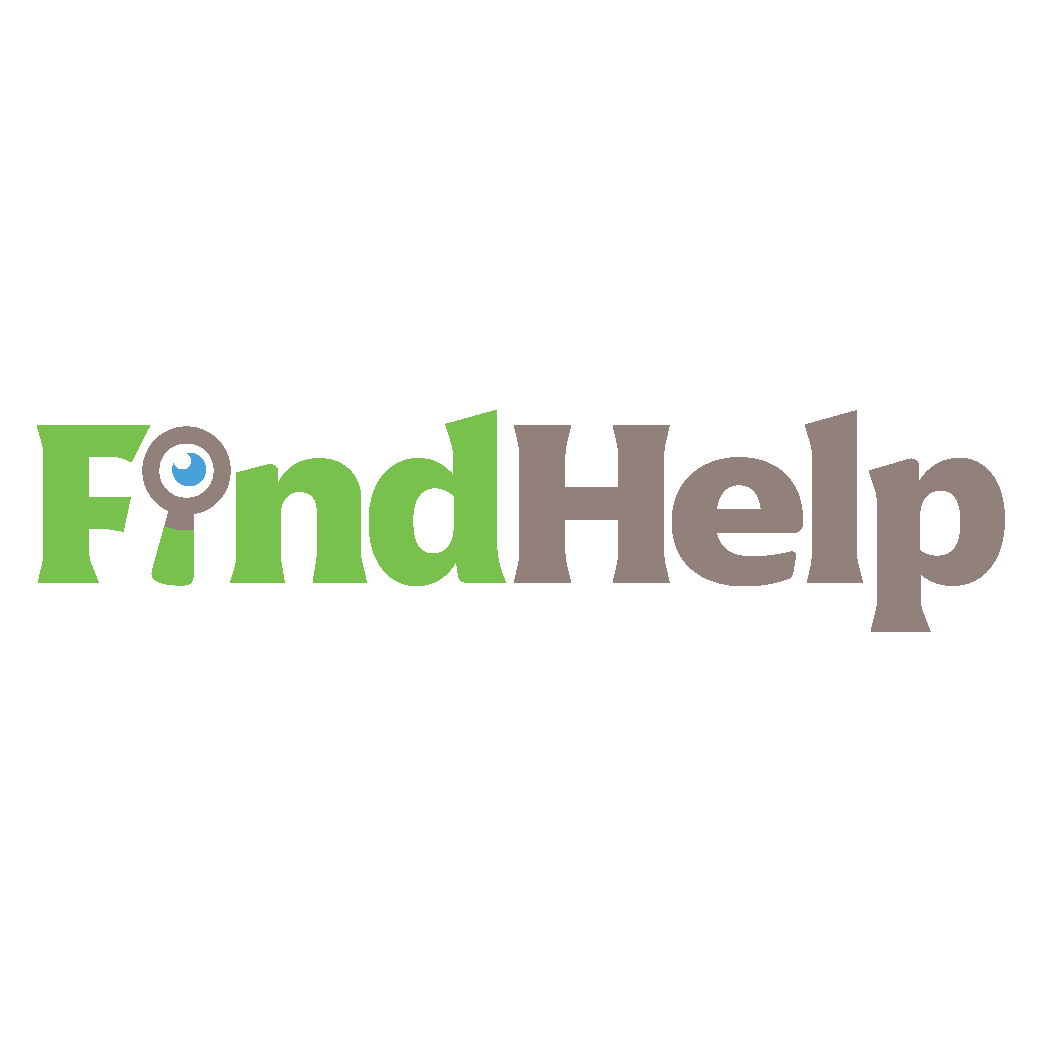 Looking for a content creator, campaign manager, or strategist for your social channels or a special project?

Find the right expert for even the most complicated project or campaign in just a few clicks with our new FindHelp marketplace. You'll have more time to focus on other areas of your business without sacrificing your social presence. Browse highly qualified Facebook and Instagram experts today.
FIND HELP TODAY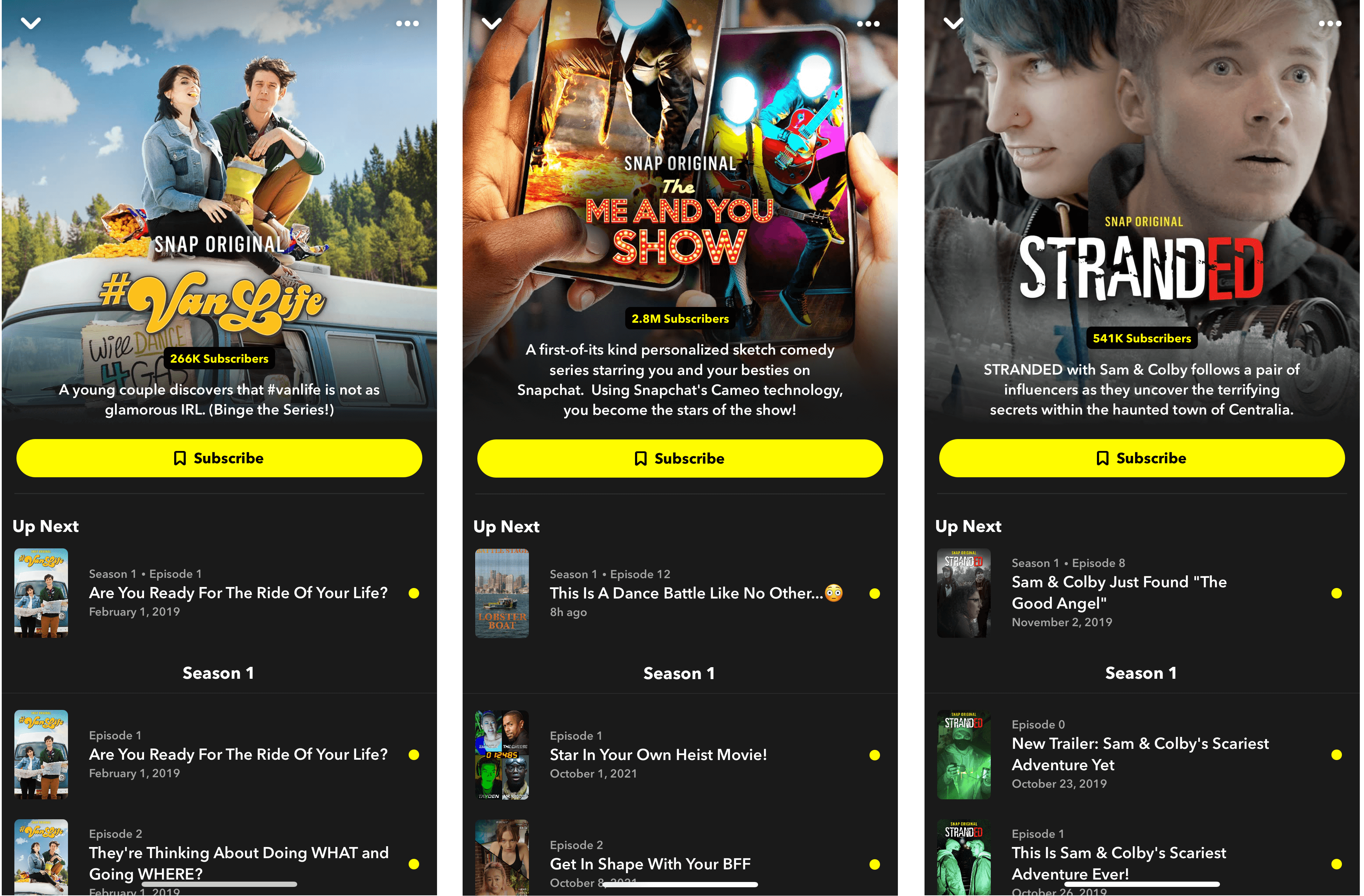 TikTok is investing $1 billion on video creators. The platform recently announced it's supporting 3-minute videos.
Facebook announced a $1 billion creator fund and you can bet they're looking for video creators.
Your Guide to the Future of Business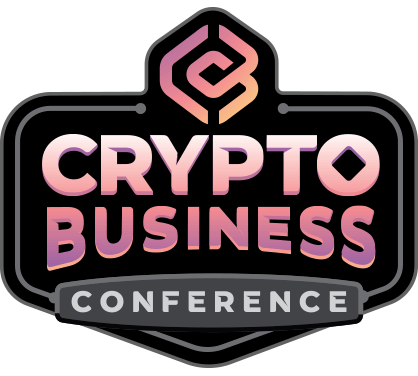 The Web3 renaissance opens up new opportunities for entrepreneurs, creators, and marketers who are ready to embrace the changes. But, who can you trust?

Introducing the Crypto Business Conference; a premium event for anyone who wants to learn how to put Web3 to work for their business.

Join us in sunny San Diego, California, for the first-ever crypto conference for business pioneers…not finance and tech nerds. You'll get actionable, business-building ideas from proven innovators—without all the techie jargon.
CLAIM YOUR SEAT
YouTube is also seeing mass adoption in an unexpected place—television screens. Nearly 40% of YouTube's U.S. ad impressions now occur on TV screens, up from 12% just 2 years ago, according to The Information.
What about streaming on mobile devices? App Annie's recent study on mobile video revealed that YouTube is the top-ranked streaming app by time spent.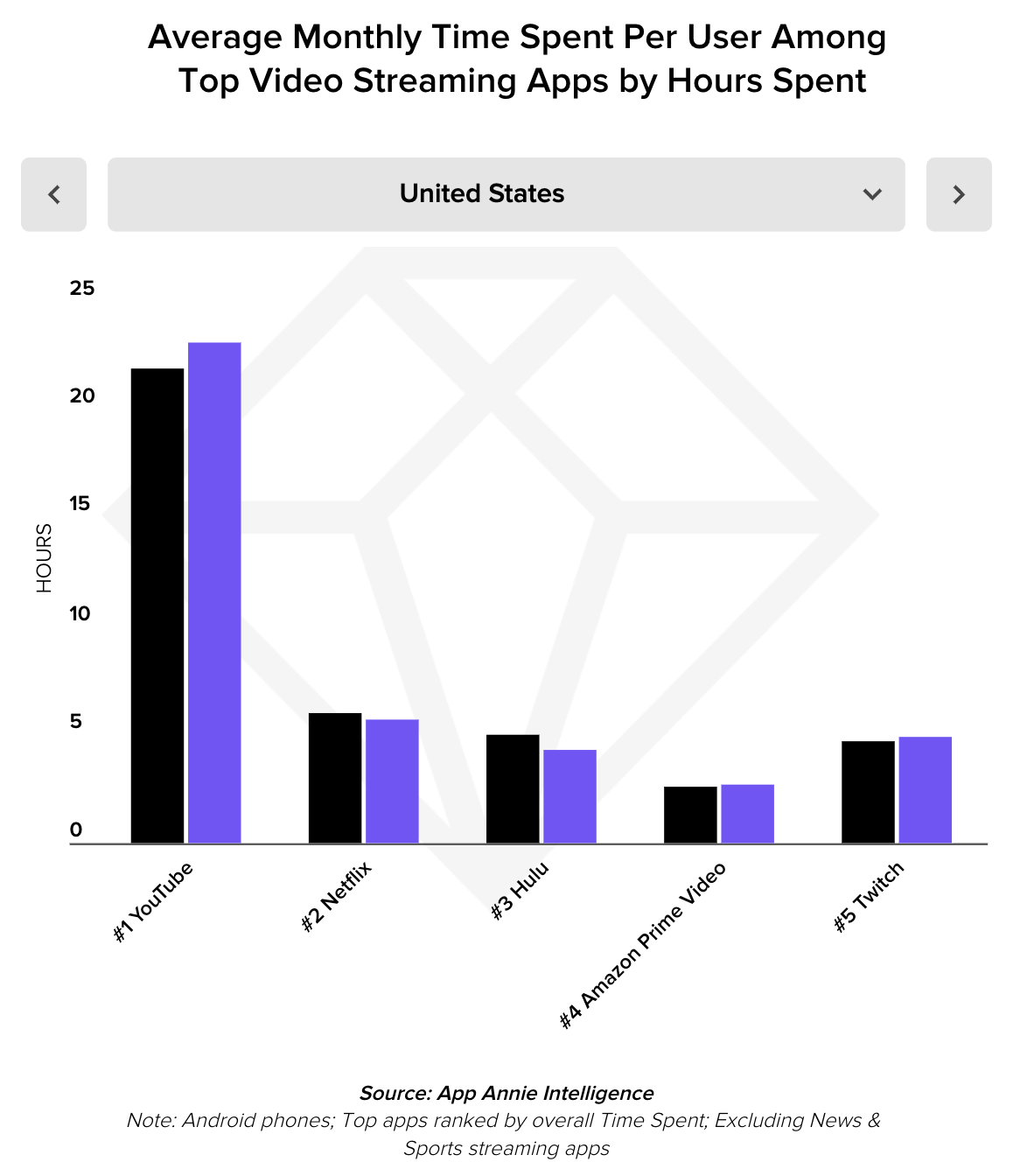 Today, YouTube is the dominant social platform for longer-form video.
Video Adoption by Platform
For more data on marketers' video use, the Sprout Social Index revealed how marketers in 17 different industries are using video on Facebook, Instagram, and Twitter.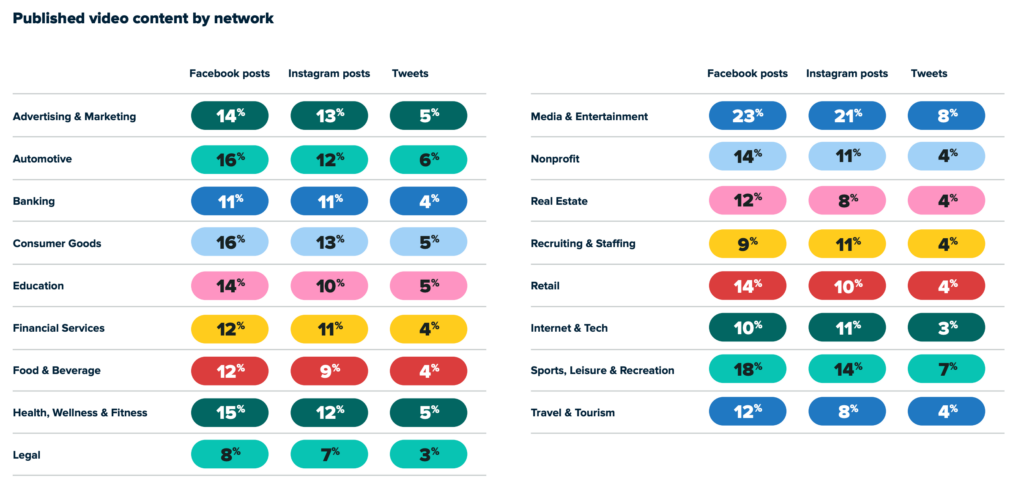 So What Does All This Data Tell Us?
Here are a few take-home points.
1. The social platforms know that longer-form video is a huge opportunity. They're working to attract creators so they can tap into some of the marketing dollars that come from video.
2. YouTube is the frontrunner. They've been doing long-form video the longest and have the best ad platform. You can jump on this trend today by advertising on YouTube.
3. You can start planning a longer-form video strategy with the understanding that the algorithms across social platforms are being tuned to display longer videos.
Get More Advice on Video Marketing
Curious about NFTs, DAOs, and Web3?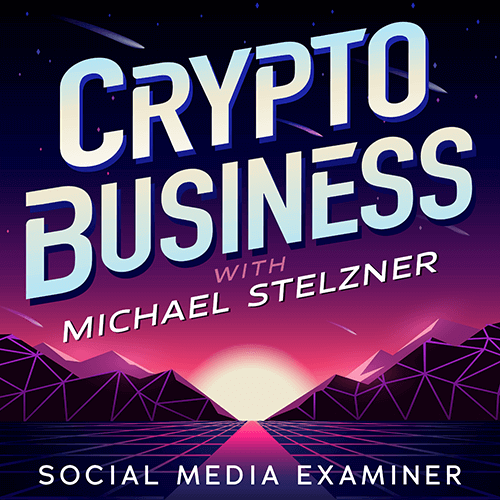 Follow the Crypto Business podcast to find out how NFTs, social tokens, DAOs (and so much more) will affect your business in the near future.

Every Friday, host Michael Stelzner interviews leading industry experts about what works right now in Web3 and what to expect in the future, so you can prepare your business for the shift, even if you're a total newbie.
FOLLOW THE SHOW