Want to market your business or products with video? Looking for a structure that's proven to work?
In this article, you'll discover a format to make a marketing video that achieves your marketing goals.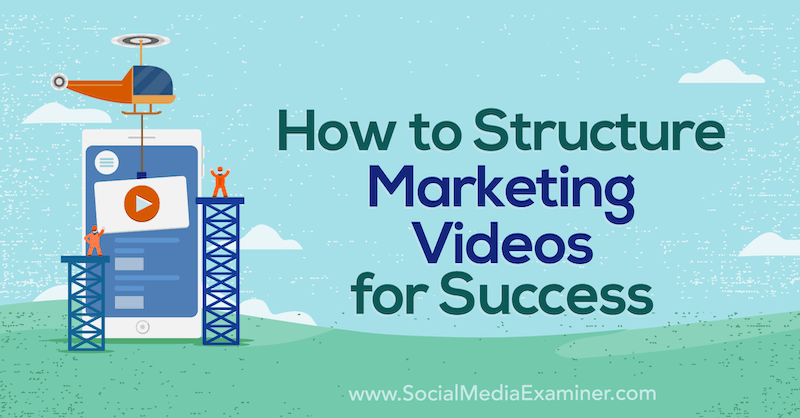 Apply the Seed & Lead method to outline and script the flow of your video, then use the Smile & Hold method to record cuts that are easy to edit. Finally, use the Say-Show-Spell method to publish a video people will watch because it's high on value and low on fluff.
To learn how to structure your marketing videos for success, read the article below for an easy-to-follow walkthrough or watch this video:
#1: Script the Flow of Your Video
Making an effective video for business starts with your script. Here's a structure you can follow to create video content with a marketing intent and serve the audience you want to reach.
Deliver a Compelling Introduction
The first part of the pre-production phase is the intro. It should let people know they're in the right spot and that you're going to help them with the specific reason they clicked on the video.
Pro Tip: Use your target audience's own language in your introduction. Say something that you've heard them say before or the thing that's frustrating them. Directly address the pain point you'll be covering in your video.
Seed & Lead the Audience to Your Other Offerings
When you're thinking about how your business can benefit from somebody watching your video on a platform like YouTube, try using the seed & lead method, which involves "seeding" things you offer.
If you're selling a product or service and giving a tutorial on how to use it, seed it by saying, "In this video, I'll be giving you a walkthrough of how to use [product]. I also have a full quick start guide that can help you get started even faster." Telling viewers you have something to offer beyond this video can help you with customer acquisition and getting people on your email list or buying your product or service.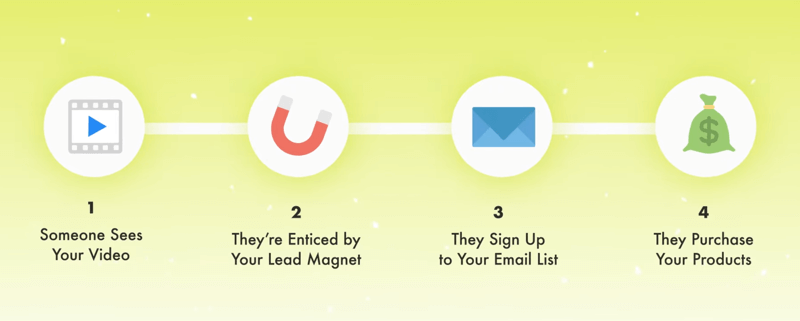 Share a Call to Action
When you're creating videos with a marketing intent, lead with the end in mind. You should lead viewers into the next logical video where their interest lies and their pain points are. Show them how you can help with your playlist of content and be their go-to resource.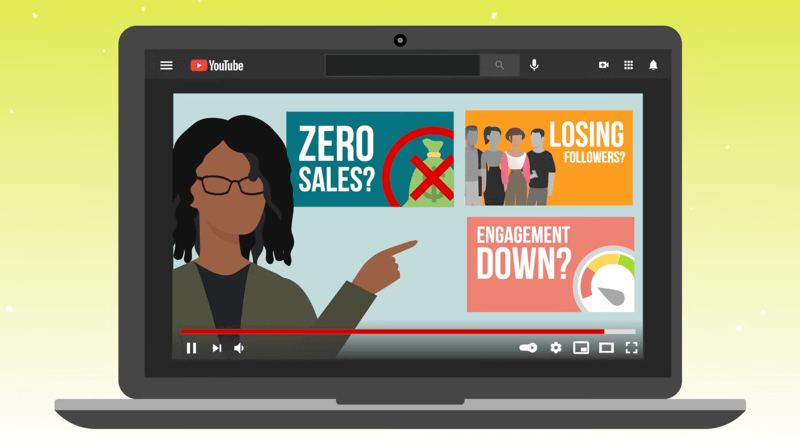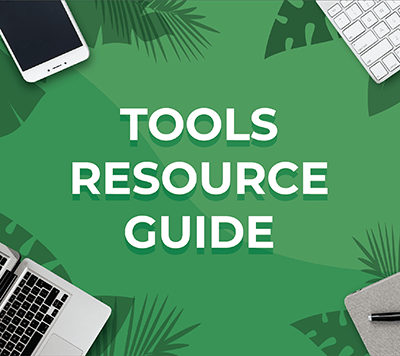 Looking for something to make your life easier?
Discover the tools we recommend to drive engagement, save you time, and boost sales across your entire marketing funnel or business.
Whether you need help planning content, organizing social posts, or developing your strategy, you'll find something for every situation.
FIND YOUR NEXT FAVORITE TOOL
#2: Record Cuts That Are Easy to Edit
When you get to the production phase of your video, take steps to ensure that the video will flow evenly. Something that can break that flow is putting your head down or looking over your notes while you're speaking. This will make it harder to sync cuts and improve the flow of the video during the editing process.
🌟 Ready to Supercharge Your Social Marketing Strategy? 🌟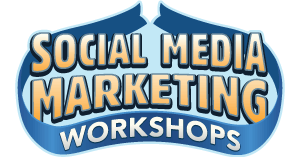 Struggling with your social marketing? You're not alone. The solution? The Social Media Marketing Workshops!

During these live 2 hour deep-dive workshops, you'll discover what's working now on Instagram, Facebook, TikTok, YouTube, and LinkedIn. Skyrocket your engagement, broaden your reach, and amplify your sales.

Become the marketing hero your company and clients need—without leaving your home!
🔥 Save $670 on an All-Access Ticket! Sale Ends Tuesday! 🔥
GET YOUR TICKETS NOW
To help with this, I've developed the "smile & hold" method. Basically, you smile, hold that smile, and say your relevant tip or point. When you're done speaking, smile and hold that smile for 2-3 seconds. It's probably going to feel weird while you're doing it, but when you get to the editing phase, it will make total sense. And if you have an editor, they'll thank you.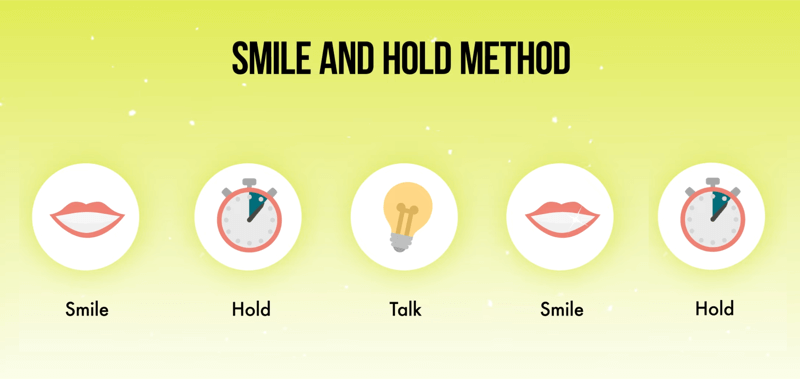 #3: Edit and Publish a Video People Will Watch
Once you have the beginning, middle, and end of your video, you might think you're good to go. But there's one more step—editing it. Here are a few tips that will help you edit your video with a marketing intent.
Use the Say-Show-Spell Method
When it comes to the editing side of things, using the "say-show-spell" method can help you get people to watch longer. How this works is you say something in the video, it pops up on the screen, and maybe it's even spelled out. This tactic will help increase audience retention and keep people watching.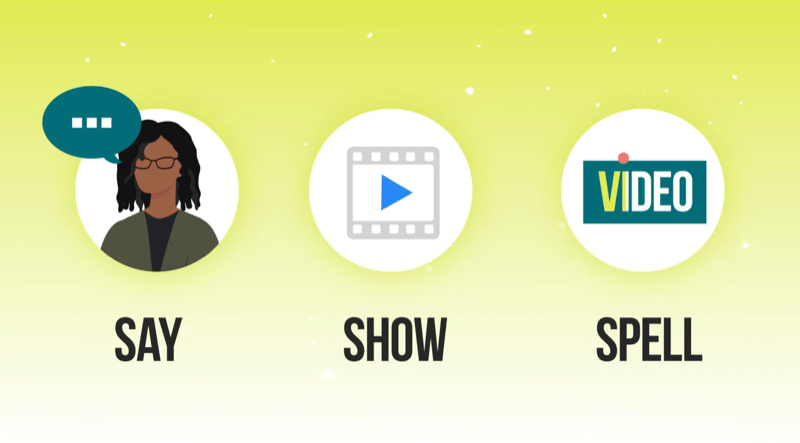 Get to the Point
One of the critical parts of post-production is making sure you get to the point in your video. A lot of marketers make this mistake because they want to give all of their credentials at the beginning. That's where I say, "Cut the fluff."
Cut anything that's not relevant to your audience's pain point and the reason they clicked on your content. When you do this, you'll find your videos perform much better.
Watch the Music
When you're in post-production, also consider the music. Is it distracting? Too loud? If it's background music, make sure it's in the background when you're speaking.
Conclusion
This approach to structuring your marketing videos will allow you to create content that serves your business and the platforms you're posting them to. It starts with taking the time to outline your video, recording cuts that are easy to edit, and fine-tuning your video by cutting the fluff and focusing on the value you're delivering.
Get More Advice on Video Marketing
Get Your FREE Course: Web3 for Beginners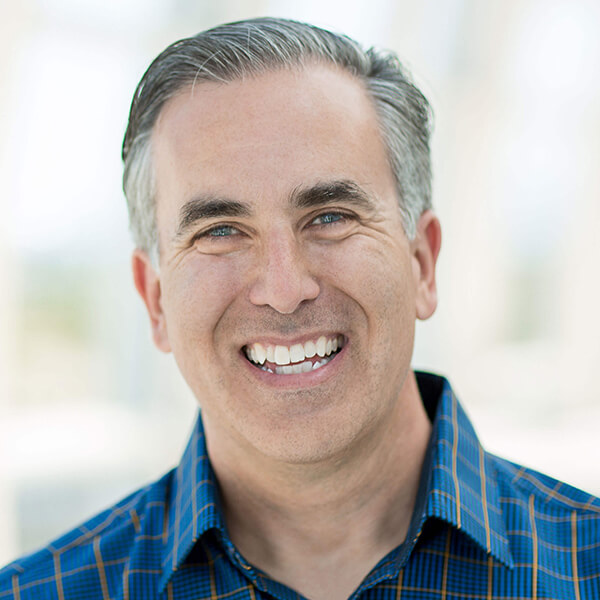 Curious about Web3, but don't know where to start or who to trust?

Introducing Web3 for Beginners, a course taught by Michael Stelzner, the founder of Social Media Examiner.

Learn the basics of Web3 and apply it to your business with this FREE comprehensive course.
CLICK HERE TO GET FREE ACCESS