Using video to attract leads and customers? Wondering how to craft videos that persuade viewers to take action?
In this article, you'll discover how to script and produce social media videos that turn viewers into loyal fans and customers.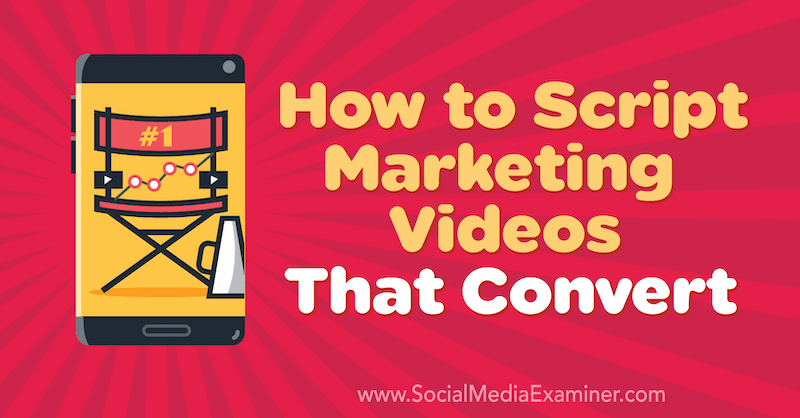 To learn how to optimize video to create emotional connections with your audience, read the article below for an easy-to-follow walkthrough or watch this video:
Why Emotional Triggers Are so Powerful in Marketing
The real reason that anyone buys from you online has very little to do with you and everything to do with them. It's empathy, feeling in others what you've felt yourself. And what's fascinating is humans are biologically wired for this. Mirror neurons are programmed to signal us when we have an emotional identification outside of ourselves.
That emotional identification is crucial because when people see their problems being solved, they can start to grab onto that. So if they think they're going to get value out of your video, they'll click into that content. But if you don't make that value clear in the headline and hook, there will be no empathy and you won't get the click.
Earning a click doesn't happen by talking about how great your business or product is. It happens when you make an emotional connection with your audience. Here are three ways you can inject empathy into your organic and paid content using the power of video.
#1: Focus More on Your Audience's Pain Points Than Features and Benefits
The first step to marketing any business is mapping out a buyer persona. You need to have a clear understanding of the people who engage with you or buy your product. Make a list of what they care about and what keeps them up at night. What are their pain points?
Don't just list their pain points in relation to your product. People have busy lives and concerns that go beyond just the problem your product solves. You need to have a broader understanding of what your audience cares about in their lives.
Once you've identified their pain points, you can start to give your audience value in relation to them. If you're selling a product or service, don't just talk about the amazing features it offers. Instead, start by talking about what customers' problems are, their feelings about those problems, and how those problems impact their lives.
By tapping into what your customers truly care about, they'll identify and connect with you on an emotional level and picture themselves in the story you're telling.
#2: Feature People in Your Videos to Humanize Your Business
Another way to evoke empathy with your target audience is to put humans in your content. When we see humans in situations that we might be in, we automatically relate to them and can start to see ourselves in those situations.
When you're marketing a physical product, if you just feature product shots, all you're doing is focusing on the features and benefits of that product. But if your video shows how humans use and talk about your product, people will start to feel empathy.
In the video below, the narrator walks viewers through how to use color-coding in their planners so they can see at a glance what their top priorities are for the week. People who have trouble prioritizing their tasks despite having diligently listed them in their planner will empathize with the woman in the video and find value in her solution.
The Conference You've Been Waiting For
As a small business marketer, you can probably only pick one or two events to attend each year. Get back into the game with an unbeatable conference experience and expert training at Social Media Marketing World in sunny San Diego, California—from your friends at Social Media Examiner.
🔥🔥 As a valued reader, you can save $300 if you act now! Sale Ends Friday!
CLICK HERE TO LEARN MORE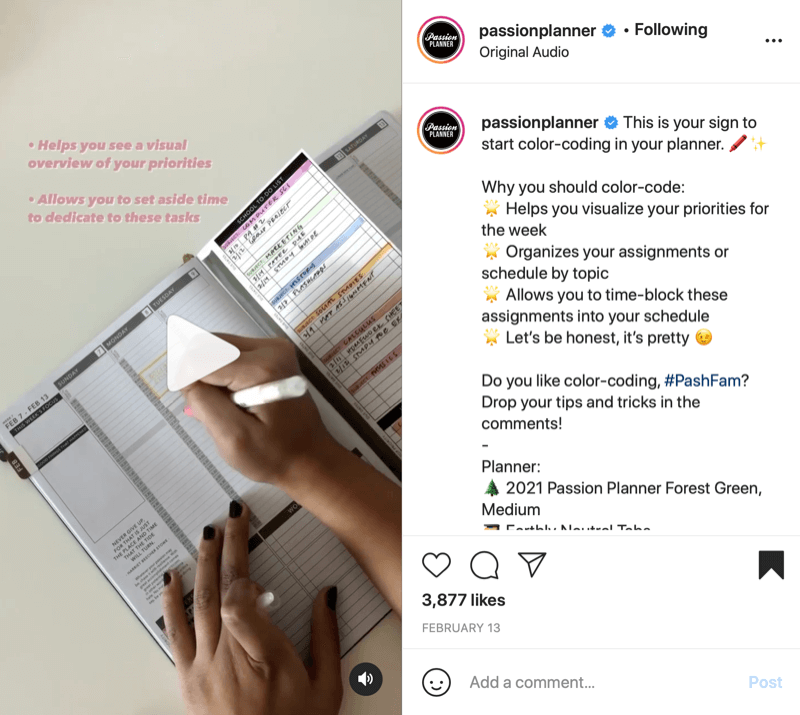 Remember, everything we're discussing about empathy happens on a subconscious level. Emphasizing the humans behind your business will send signals to your audience that you understand them.
#3: Connect Emotionally at Each Stage of the Sales Funnel
The third technique for scripting video that persuades viewers to take action is to respect the customer journey.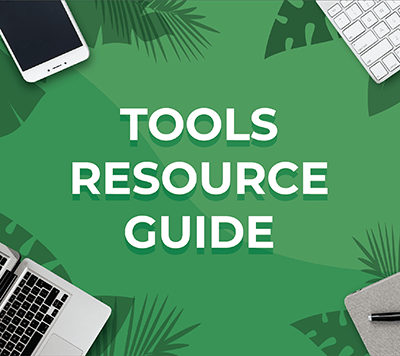 Looking for something to make your life easier?
Discover the tools we recommend to drive engagement, save you time, and boost sales across your entire marketing funnel or business.
Whether you need help planning content, organizing social posts, or developing your strategy, you'll find something for every situation.
FIND YOUR NEXT FAVORITE TOOL
At the top of the funnel, you're marketing to people who don't know about your business, then you retarget them, and hopefully turn them into buyers. But what marketers often forget about the sales funnel is that the empathetic journey is the journey to the end of the buying process.
When you're talking to people who don't know you at all, you need to speak to them in a way that will resonate with them. That means talking about them first—putting their pain points first.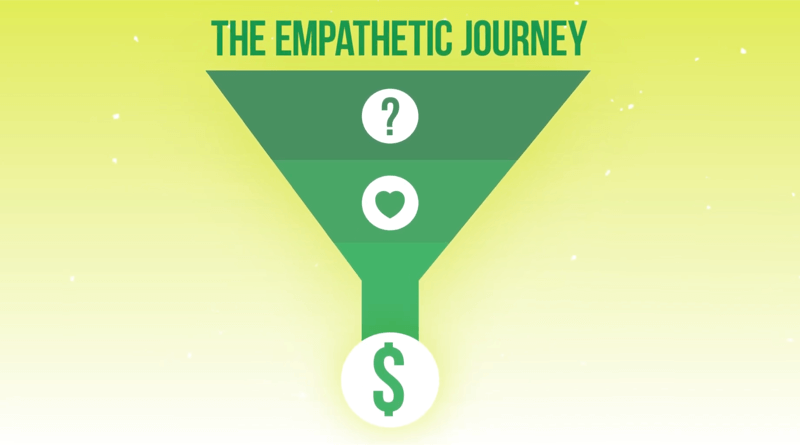 Then as they get closer to the end of the sales cycle, put empathy first again. This time, you want to tip them over the edge to convert so feature humans talking about how great your brand is in your video. When your audience sees people in your content, they'll feel a connection and be more likely to become customers and part of your community.
Bonus Tip: How to Generate Empathetic Story Ideas for Your Video
Now that you understand the importance of empathy in marketing, how do you script videos that evoke it? Here's a tip that will help you come up with story ideas for your organic social content that are linked to empathy by design.
Using Google Ads, which anyone can access for free, go into the Google Keyword Planner and look at what people are searching for around your topic.
To use this tool, open your Google Ads dashboard and click Tools & Settings at the top of the page. Then select Keyword Planner from the pop-up menu.

On the next page, select the Discover New Keywords option.
From here, type in your search term and click Get Results.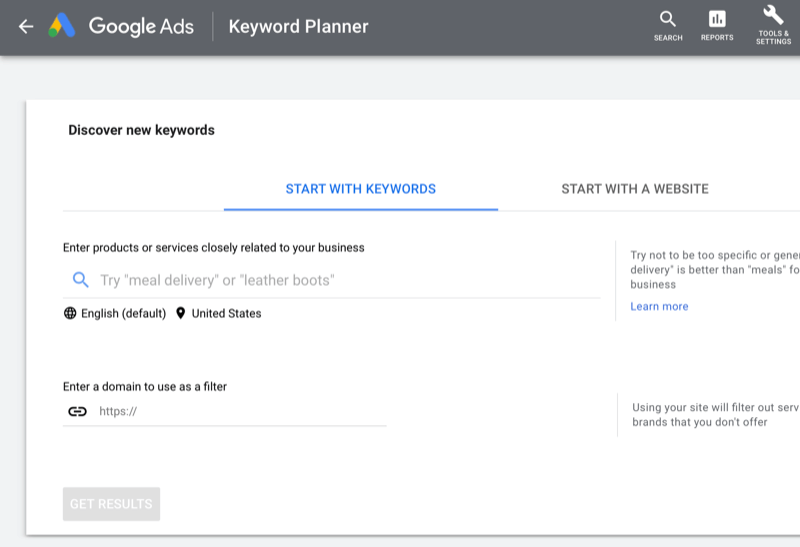 Looking through the search results for your topic will help you discover what content people are looking for. You can then create solutions to those problems by turning those Google search phrases into headlines. So if you discover that people are looking for how to do X, write a headline that says something like, "How to do X easily in 10 minutes" and actually solve their problem.
This technique will help you script empathetic story angles for your social videos on autopilot.
Conclusion
Creating emotional triggers in your marketing is a powerful way to get people to engage with and buy from you. To inject empathy through video, focus more on your customer's pain points than product features and benefits, show people talking about and using your products, and appeal emotionally to your audience at each stage of the buyer journey.
What do you think? Which of these tips will you incorporate in your next video? Share your thoughts in the comments below.
More articles on marketing with video:
Get Your FREE Course: Web3 for Beginners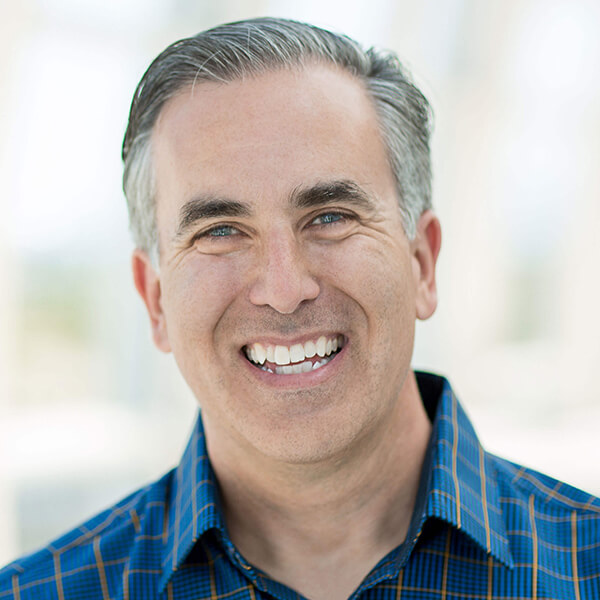 Curious about Web3, but don't know where to start or who to trust?

Introducing Web3 for Beginners, a course taught by Michael Stelzner, the founder of Social Media Examiner.

Learn the basics of Web3 and apply it to your business with this FREE comprehensive course.
CLICK HERE TO GET FREE ACCESS