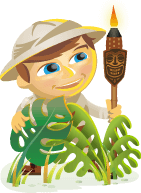 Do you create YouTube videos?
Want to get them seen?
Amy Schmittauer is here to help you discover how to get your videos to rank in search.
More About This Show
The Social Media Marketing podcast is an on-demand talk radio show from Social Media Examiner. It's designed to help busy marketers and business owners discover what works with social media marketing.
In this episode, I interview Amy Schmittauer, a video marketing expert, public speaker, and host of the Savvy Sexy Social YouTube video series. Amy helps marketers with YouTube and social media tips and explores how to get your videos to perform better in search.
You'll discover what goes into creating the headline, description, tags, and thumbnail for your videos.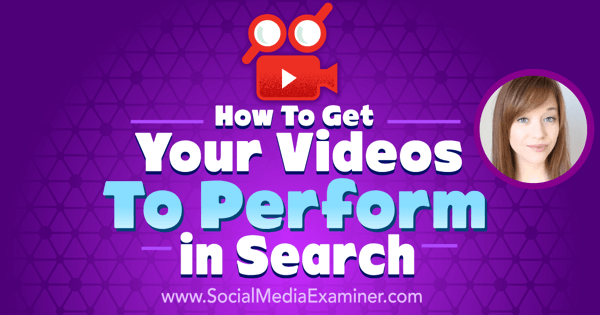 Share your feedback, read the show notes and get the links mentioned in this episode below.
Listen Now
Where to subscribe: Apple Podcasts | Google Podcasts | Spotify | YouTube Music | YouTube | Amazon Music | RSS
Here are some of the things you'll discover in this show:
How to Get Your Videos to Perform in Search
Centralizing video
Amy recommends to always consider the platform before uploading a video. Don't plan to create an awesome Snapchat story with the intent to upload it to YouTube. That derails your focus. The most important thing is to recognize the platform and deliver a product that will be welcomed in the context of that situation, whether it's Snapchat, Instagram, Vine, or YouTube.
How you would present a video on YouTube is very different than how you would present a video on Facebook, especially since you want to create something successful for a specific environment.
There's one exception to keep in mind. An influencer who wants to build a Snapchat portfolio needs to find a way to retain that material (a place to put it to be rewatched), since it will expire in 24 hours.
If you create content on YouTube, it may make sense to edit in footage from Instagram, Snapchat, a live stream, or something else to give a little context. However, a Snapchat story, uploaded in its original form to YouTube, will not do as well as it would on the original platform.

Someone took a bunch of Zach King's Vine videos, strung them together, and put them on Facebook and YouTube, which caused him to explode. So I asked Amy if material from Facebook Live could easily go up on YouTube. She said it could, but the platforms are still different environments.
Facebook Lives aren't always as fun on playback, she explains. Also keep in mind that if you get on Live and are just sitting there, going through some sort of programming or curriculum, and talking to comments, it's going to drag on. It doesn't matter if it's 10 or 30 minutes, it won't be fun for anyone on YouTube to watch in a replay.
If you broadcast with more intention (for example, mention big news that just happened) and possibly reference a couple of comments here and there (but stay focused), that may be a good repurposing opportunity for YouTube. You want the audience to feel like they're having a similar experience to when it was live.
Amy says Facebook and YouTube are about the same in terms of uploading. You take a produced piece of content, upload it, and put it out to the audience subscribing to that channel, whether it's a YouTube page or Facebook page or profile.
However, when people watch a video on YouTube, it's an intentional move. They have to go to a video and click Play. Then the audio and video immediately begin.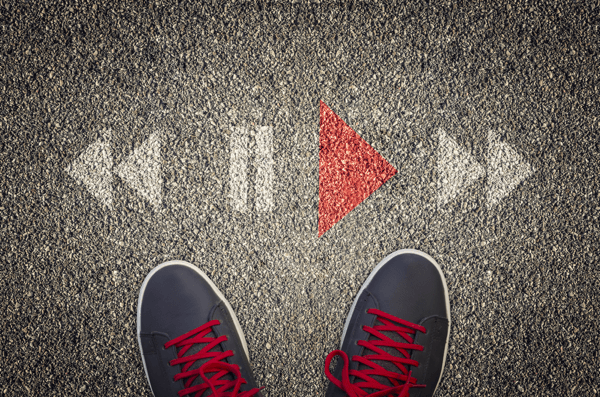 On Facebook, and now on Instagram, posted videos are put in the viewers' faces. When people scroll though their feed, they may or may not see it and they may or may not click the Play or Audio buttons to watch and listen. Plus, the audio on Facebook goes on when the viewer clicks it, so they could start listening at any point in the video.
Viewers go through a different thought process before they decide to watch a video on either one of these platforms.
Listen to the show to learn why you want to put videos of similar lengths up on YouTube.
Why YouTube still matters
YouTube is a time investment. The issue is whether marketers have the patience for it. When you commit to YouTube, you're investing in your archives for the number-two search engine on the planet, Amy says. Videos on YouTube have a long shelf life and could perform very well in the future.
The most viewed video on Amy's channel is from a few years ago, she shares. It's a simple on-demand tutorial on how to embed a YouTube video into a PowerPoint presentation. It took time for the video to pick up, but then it became top of search. It's performing for Amy and sending her new viewers.
Listen to the show to hear more about the effect of Facebook videos.
How to optimize videos for search
To demonstrate how to optimize video for search, Amy talks about the video she created for the release of Adobe Spark, which came out the day we recorded this interview.
Amy explains how Adobe Spark is a great web client people can use to create quick photos for Instagram and quick landing pages for websites (similar to Canva). Plus it has a video component, so you can sit down at your computer and create a video in a matter of minutes, she says. It's a free tool with a mobile app.
Since it was brand new, and the only video was the one Adobe put out that morning, Amy decided to do a first-look video for it.
By getting the video live so quickly after the Adobe Spark release, Amy says she could take advantage of the fact that nobody was ranking in search for it yet. She already has a lot of subscribers and gets great viewership each month. By listing it with the right tags, description, and headlines, she figured she could get to the top of search immediately, stay there, and potentially pull in traffic for that search in the long run.
Amy explains that the first 24- to 48-hour period of the video is key. If you can show momentum in that time and there's no competition in search, your video could be the number-one result. The only video beating Amy on day one was the one from Adobe.
It took Amy about 3 hours total to record this 9-minute video, edit and upload it to YouTube, and do SEO and promotion, which included a Facebook Live post about the news. The reason the Facebook Live was just about the video (and not a repost of the video itself) was that she wanted to drive traffic to YouTube. Anything in that first 48 hours helps her continue to rank in YouTube search. Google search takes a little more time.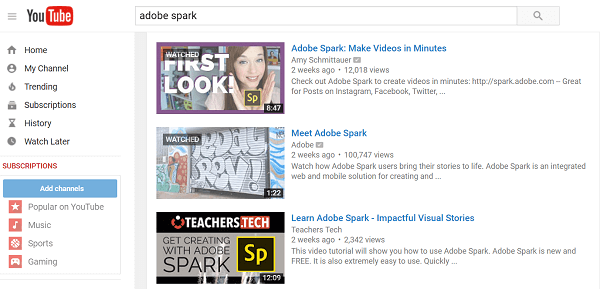 There are ways to get discovered in search, even if you're not the first one there. If you can release a video, tag it, and include all of your copy accordingly, then it will have a chance to be on the front page of search. You just need to show that it's more relevant than what's already there. Newer videos are, by definition, potentially more relevant.
You can also be discovered because of referred content, Amy continues. That comes less from the search component. You don't necessarily need to be on the front page to get traction and you don't have to be there first. Plus, if you have competition, you can look at what they did to get on the front page and try to replicate it.
What indicators help something show up higher in YouTube search? Amy says YouTube really likes videos submitted by channels with high minutes watched, high retention, and high engagement. Someone who has subscribers, viewers, and engagement has a solid chance of going up in search.
For instance, since Amy has done a lot of videos with Instagram expert Sue B. Zimmerman, she's gotten a bump. She now shows up on the front page of search for the keyword "Instagram marketing."
Listen to the show to discover how minutes watched and retention affect your YouTube ranking.
Headlines and description
Ideally even before you make the video, but definitely before you upload it, you need to have the focus keyword. Once you have that nailed down, the rest of the fields will line up. You'll want the phrase or word you're trying to rank for in search (in the case of Amy's example, it was "Adobe Spark") as early in the headline as possible. As long as your headline is short (five to six words), it's okay if it's at the end.
The title Amy used was Adobe Spark: Make Videos in Minutes. Put the reason people will care plus the name you're trying to rank for in the same headline.
The description is also an essential component. In Google search, you can insert a meta description for any blog post. If you don't, the first couple of lines of that blog post will appear as a preview in Google search results. If a YouTube video comes up in search results, the first couple of lines of the description will play that role.
Use your keyword in the description, as well as the headline. YouTube will weigh the entire description equally in its search. However, Google search will highlight the first couple of lines of the description; they'll be less concerned about the later part of your description.
The first couple of lines are also important for the Watch page. You want the most important details (your keyword and call to action) above the fold so people will click the More button and read the rest of the description.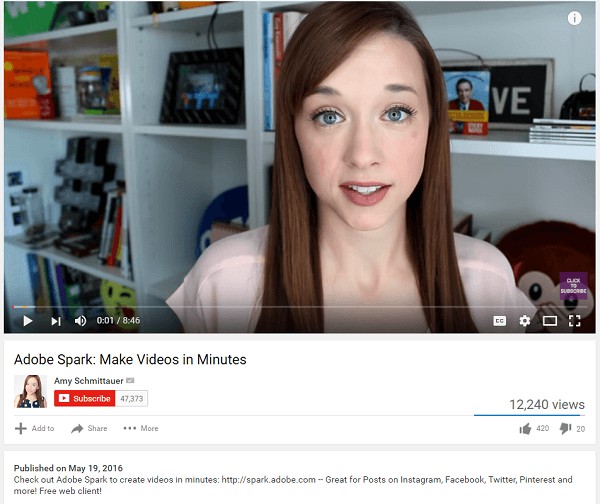 At the start of her description ("Check out Adobe Spark to create videos in minutes"), Amy mostly repeated the headline. People do this a lot on YouTube. Then she posted the link to spark.adobe.com, after which she wrote, "Great for Posts on Instagram, Facebook, Twitter, Pinterest and more! Free web client!"
Amy wanted to have "Adobe Spark," "posts," "Instagram," "Facebook," "Twitter," and "Pinterest" in the description because that makes those keywords fair game. She could have included a link to a call to action there as well, if she wanted someone to sign up for her guide or email list. However, in this case, she was mostly focused on search.
If you refer to something in the description and want to make sure the audience finds the link and the call to action no matter what, Amy says to definitely put it above the fold. You don't want people to get lost. The call to action is whatever you direct the viewer to do.
Listen to the show to hear what Amy thinks is the value of captions.
Video length and tags
Amy says those trying to rank in a search where they already have results should look at timestamps and length of those ranked videos. If the number-one result got its video done in less than five minutes, you should be within that time frame, as well. Looking at the front page of search, when a person sees a six-minute result versus a three-minute result, they will likely go with the shorter video. That's human SEO.
Tags are really important, she adds. You have your focus keyword, which is prominently placed in the headline and the description. The tags are more of an opportunity to cover your bases.
Offer layman's terms for how somebody would actually be searching for something, Amy suggests. Think about all of the ways the video would be relevant to someone who has never met you, doesn't know the terminology, and doesn't know how to do something. Fill in the gaps for the searches you're not trying to rank in, but certainly could if you had the opportunity.
Since you just can't have a slew of keywords in your headline and description, use the tags to bring everything together.
There's a Google Chrome extension called vidIQ, which adds functionality to your browser. Anytime you're on a YouTube Watch page or a search page, you can look at the results and it will pull out the tags for you. That can give you an idea of what the competition on the search page is using in terms of tags that also might help you.
Most of the time you'll find that people aren't doing a very good job with their tags, but it's still very useful.
Also, use the Keyword Planner from Google AdWords to find keyword ideas. This can also help you with planning your headline and keyword description. You want to see how high the competition is for these keywords and if it will really benefit you to get your video in the right spot, Amy explains.
Listen to the show to learn Amy's bonus trick for doing tag and keyword research.
Custom thumbnails
Amy says to use text overlay in YouTube thumbnails, because it's an opportunity to talk to your potential audience and say, "choose me, choose this video." That's where Amy put the words First Look. She wanted to make it obvious that it was a glimpse and not a full tutorial.
Since she didn't have to rank for the words First Look, they were not a priority for the headline. They were, however, important for the thumbnail.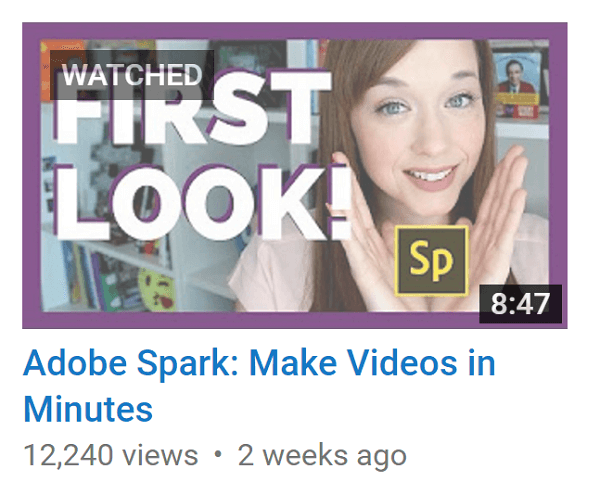 Also incorporated in the thumbnail were Amy's face and the logo for the product. Since it does a lot to pull in viewers, Amy explains, you must have a custom thumbnail before you let a YouTube video go live.
Listen to the show to discover another reason why the thumbnail is so important.
Discovery of the Week
Quitter for Mac saves time and resources by shutting down inactive programs on your computer.
Marketers tend to open a lot of applications and keep them running, which slows down the computer. With Quitter for Mac, you can set certain apps to quit or hide after a certain amount of inactivity. For example, if you have Slack open all day and are about to go to lunch, you can set it to go off after 10 or 15 minutes.

Quitter for Mac is a free app. It runs in the menu bar after you download and install it. To create rules, hit the plus sign, select an app that you run all of the time, and determine whether you want to quit it or hide it. Then type in a number for how many minutes you want it to wait before it shuts down.
Quitter for Mac is made by the same person who created Overcast.
Listen to the show to learn more and let us know how Quitter for Mac works for you.
Listen to the show!

Key takeaways mentioned in this episode: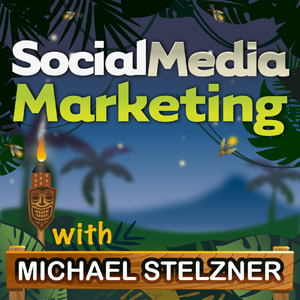 Ways to subscribe to the Social Media Marketing podcast:
What do you think? What are your thoughts on getting your videos to perform in search? Please leave your comments below.