Want to sell more on Instagram without relying on ads? Wondering if organic Instagram content can attract and convert paying customers?
In this guide, you'll find an 11-step process to create an organic Instagram marketing strategy from scratch. Plus, you'll discover exactly how to put that strategy into practice and start selling without the ad spend.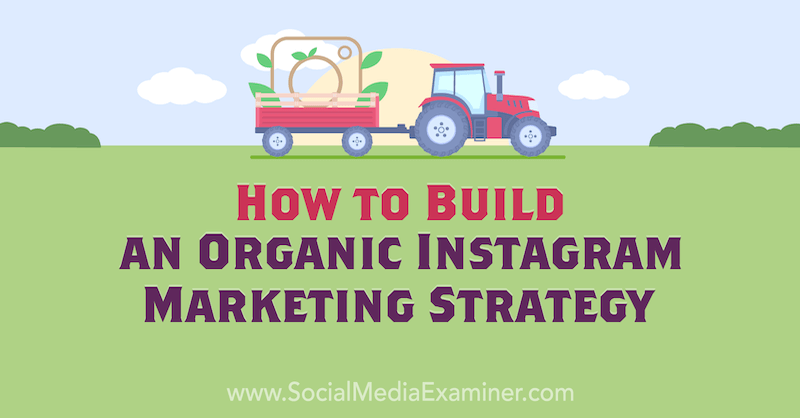 Can You Sell With Organic Content on Instagram?
True or false: It's impossible to sell on Instagram.
Of course, the answer is "false." You can successfully build your business on Instagram. There are direct-to-consumer (DTC) brands worth millions that started on the social network and still use it as their main sales channel. And they did it with an organic Instagram marketing strategy.
I've heard plenty of marketers say that Instagram is fun, or good for customer relations, or an expected part of their brand presence, but it never makes them any money. Well, it doesn't have to be that way. For 61% of DTC brands, social media is their main channel for customer acquisition.
Below are just a few of the most famous DTC brands that got their start on Instagram. Note that they all feature community, people-power, or inclusion on their profiles.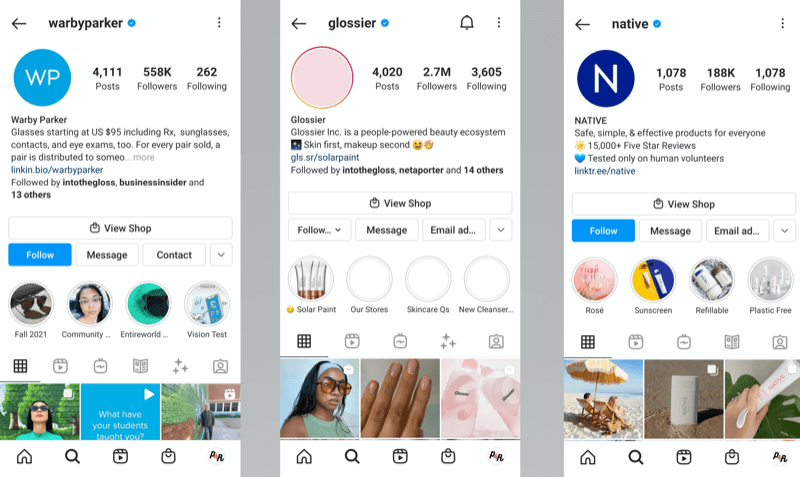 Here's how you can create an organic Instagram marketing strategy for your business.
#1: Get Very Clear About Who Your Audiences Are
Your Instagram profile is nothing without an audience. What's more, it has to be the right kind of audience. Who do you want to speak to?
Start by defining your audience. You'll need to think about:
Demographics. How old is your target customer? Are your products more popular with one gender? Where do your customers live?
Budget and purchase intent. Do you make luxury, one-off purchases, or do you sell everyday essentials? Are you looking for big sales or regular, small subscriptions?
Pain points. What problems are your customers trying to solve? How can you make their lives easier?
Transformation. It's not just who your customers are now, but how your product will transform them. How will your products or services make them feel? Will they act differently after purchase?
Pro Tip: Some large brands like Adidas create multiple Instagram accounts to cater to different audiences; for example, separating men's fashion from women's or running separate accounts for different locations. However, I wouldn't recommend this for a small business because it can be confusing for users to search through different profiles.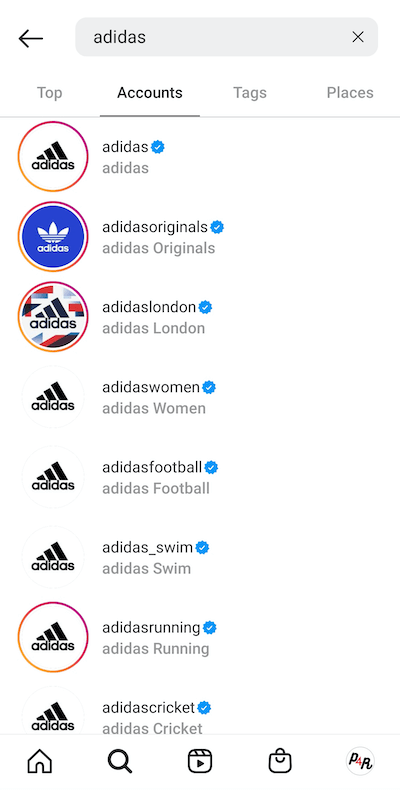 #2: Align Every Instagram Organic Post With a Single Goal
There's a trap in organic Instagram marketing.
🌟 Ready to Supercharge Your Social Marketing Strategy? 🌟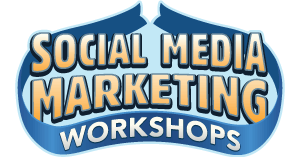 Struggling with your social marketing? You're not alone. The solution? The Social Media Marketing Workshops!

During these live 2 hour deep-dive workshops, you'll discover what's working now on Instagram, Facebook, TikTok, YouTube, and LinkedIn. Skyrocket your engagement, broaden your reach, and amplify your sales.

Become the marketing hero your company and clients need—without leaving your home!
🔥 Save $650 on an All-Access Ticket! Sale Ends Friday! 🔥
GET YOUR TICKETS NOW
Because you're not creating ads—which have their own structured process of choosing a goal, writing a CTA, and adding a link—it's easy to forget your original aim. Suddenly, you're posting infrequently without any sense of purpose or direction. And the rate of conversions on your Instagram business profile is sinking fast.
The way out of this trap is to have very clear aims for every single post. If you can't explain in one sentence what job the post does, you shouldn't publish it.
For example, each of these posts from Rothys has a clear goal: to hire a new colleague, advertise a new product, or start a conversation.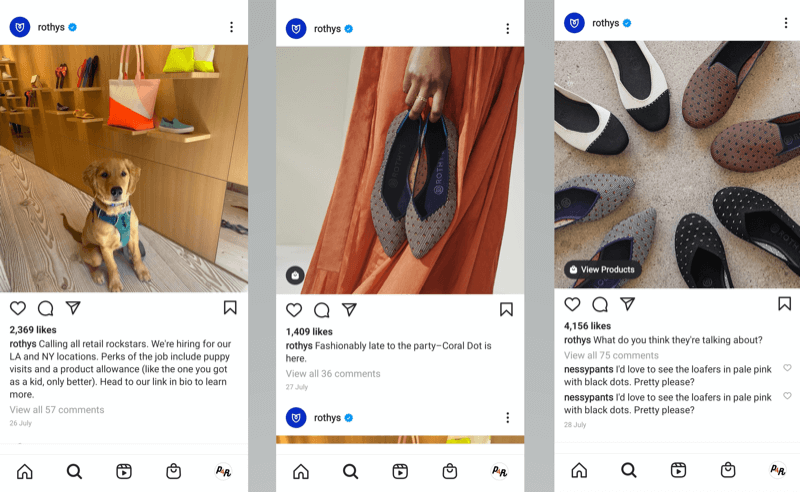 It's fine to have different posts focused on different goals. You just don't want any content floating around without a purpose.
Here are some good reasons for posts in your organic Instagram marketing strategy:
Increase reach with a shareable post that will show up in new followers' feeds.
Grow engagement with an invitation to comment, save, or share.
Support customer service with useful information for customers.
Make sales by highlighting a product or service.
The Hims Instagram profile features a lot of memes but they're all carefully chosen to highlight products, start conversations, or appeal to their target audience.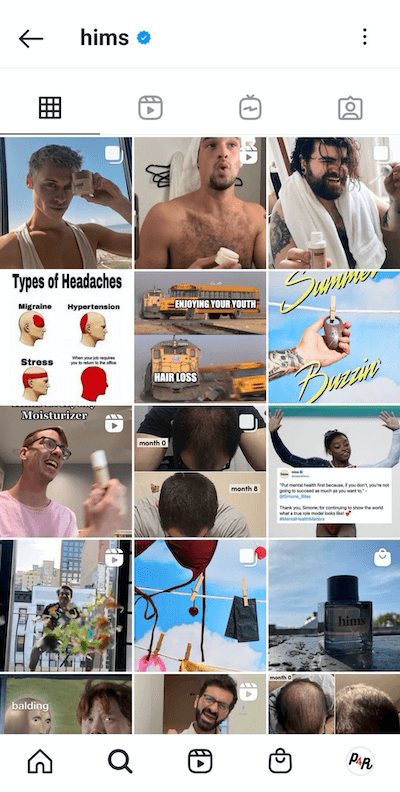 Here are some bad reasons to post:
You haven't posted yet today.
You really like the photo.
You saw another brand post something similar.
One way I like to keep track of posts is by writing up a list of SMART goals for the Instagram account. Then under each goal, I make some quick notes:
Where can we achieve this goal? (For example, you can aim for link clicks on a story or bio, but not a feed post.)
How often should we post to achieve this goal?
Any tactics for this goal that have worked previously. Provide links to especially successful posts.
This list becomes a reference point. You can check back to see the purpose of each new post and get ideas for more content.
#3: Mine Your Competitors' Instagram Content for Inspiration
Research is an underrated element of organic marketing on Instagram. Over 80 million images are uploaded to the social network each day. That, my friends, is over 80 million data points.
Now of course I'm not suggesting that you review every single post on Instagram. Who has the time? But you should absolutely be doing targeted, continuous research.
As you can see below, Glossier follows a lot of other beauty brands. There's a reason for that: competitor research.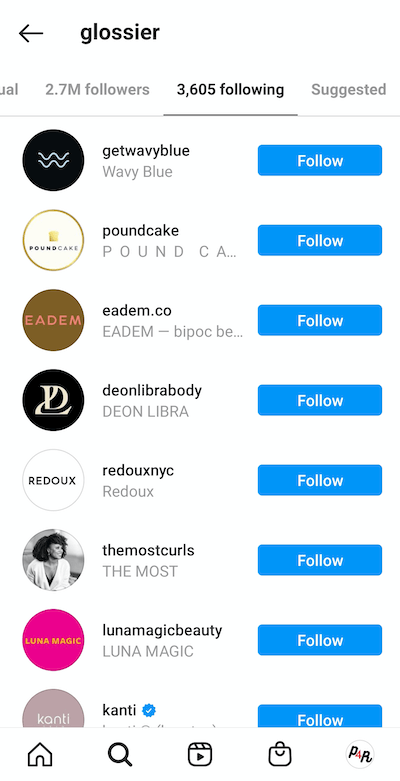 Here are some of the key areas to cover:
Competitor research. Who else is in your space on Instagram? What size is their following? What's their engagement rate? What kinds of content do they post?
Follower research. This starts with the audience research we discussed above but also includes looking at your followers' activity on the platform. When are they active? Who do they follow? What do they post?
Hashtags. Check the Instagram hashtags on your competitors' posts or on posts that come up in your Explore feed. New hashtags appear all the time and you don't want to get left behind.
Social listening. Check through the comments on your own and competitors' posts. What are customers talking about? Look for pain points, requested product features, and frequently asked questions.
Content trends. Is everyone suddenly posting black-and-white photos? Is there a backing track that you hear in every Instagram reel? While you won't want to jump on every single bandwagon, it's useful to have an idea of how content trends are developing.
This research will generate content ideas and help you appeal to your audience. However, you'll need to repeat your research regularly so that the information is up to date.
Pro Tip: Try to schedule regular research sessions. This is also a great way to get a new marketing team member up to speed—ask them to update your research findings and they'll become familiar with your brand aims and audience in the process.
#4: Make Conversions Easy
Conversions on Instagram are hard. Let's not pretend otherwise.
But it's a lot easier to convert customers on the platform than it used to be. There are more ways than ever to share active, clickable links on Instagram:
In your bio
In Instagram stories (if your account is eligible)
As shopping tags
In direct messages (DMs)
In the captions of IGTV or reels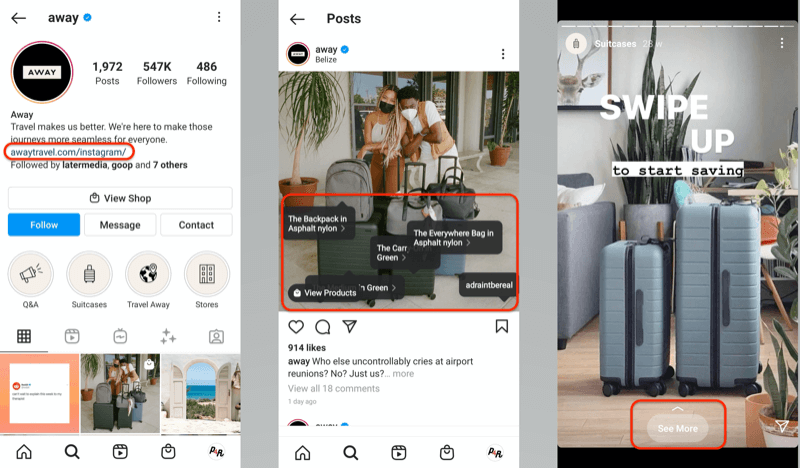 There are also rumors that Instagram plans to roll out story links to more accounts so watch this space.
If you want to get more clicks and conversions, you need to use all of those formats. Make it easy for people to find the links and follow them. Set a regular reminder to check that the links in your bio and shopping tags are working correctly. Always link to a specific page, rather than dropping users on your website home page and expecting them to navigate by themselves.
Most of all, you need to ask for those link clicks. Don't just drop a link—give your followers a specific call to action (CTA).
ThirdLove never misses an opportunity for a CTA.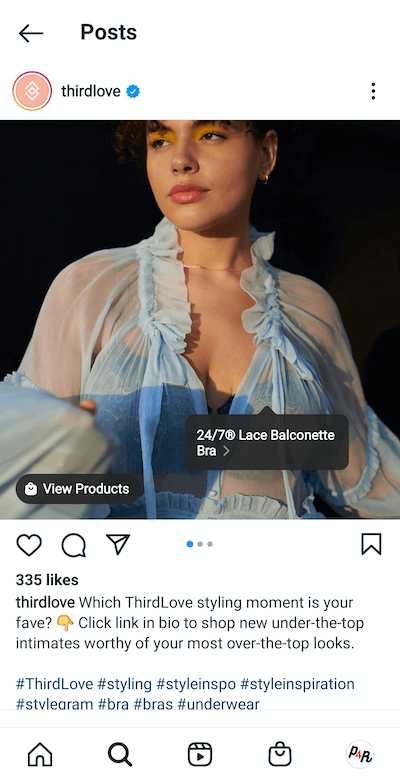 #5: Be Realistic About Your Team and Resources
Some brands struggle on Instagram because they don't commit enough. Others struggle because they try too many things too fast without the resources or skills to support them.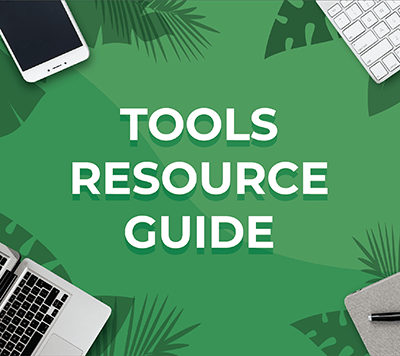 Looking for something to make your life easier?
Discover the tools we recommend to drive engagement, save you time, and boost sales across your entire marketing funnel or business.
Whether you need help planning content, organizing social posts, or developing your strategy, you'll find something for every situation.
FIND YOUR NEXT FAVORITE TOOL
So when you're planning an organic Instagram marketing strategy, start with a realistic assessment of your situation.
Tools. What software do you have in place for design, scheduling, and analytics? What do you need? What can you afford?
Team. How big is your marketing team? What are their strengths and weaknesses? Play to your strengths in the beginning—you can always work on new skills and training later.
Time. Is Instagram your top priority or is it one channel among many? How much time can you sensibly spend working on content and social listening each week?
Remember that you can make the most of your resources by focusing on what followers want. A 2018 survey from Sprout Social found that many social media managers insisted on creating content that worked for them, rather than for their followers. Most notably, Instagram users said that they wanted to see discounts and learn more about new products and services. Those are golden opportunities to make a sale and social media managers were missing them.
#6: Create an Instagram Style Guide
Say it again for the people in the back: You. Need. A. Style. Guide.
Here are just a few reasons why:
It's easier to onboard new team members when you have your rules, regulations, and working processes written down.
You can be more consistent with your brand identity and tone of voice.
You already have a plan in place if something goes wrong—whether that's a dissatisfied customer or a major news story.
You're less likely to overlook important details such as accessibility or legal policy.
Instead of waiting for approval for each bit of media, your team can post with confidence. Social media moves fast; a style guide helps you keep up.
Your style guide should include a summary of what kinds of content you make, how you make content, your goals for organic Instagram marketing, and your process for analyzing and reporting results. It should be updated regularly and shared with everyone on your team.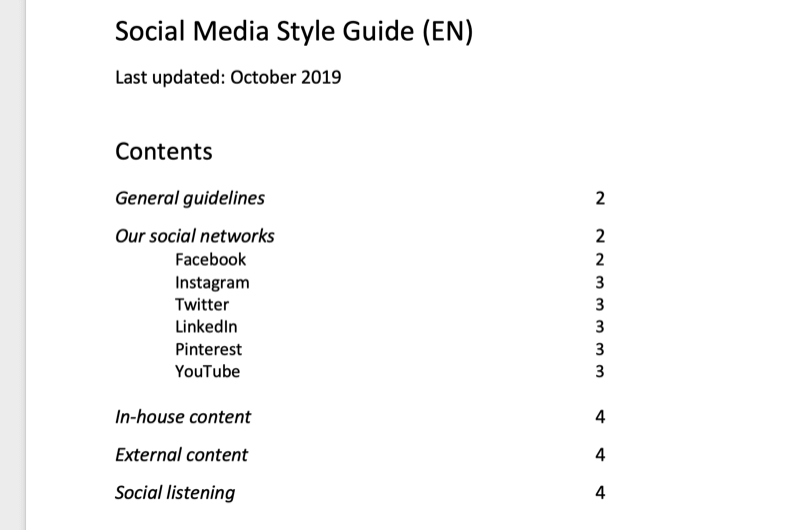 If you don't yet have a style guide for Instagram—or you need a refresher—this article walks you through how to create a social media marketing style guide.
#7: Don't Forget to Write
Instagram is a visual medium. It's all about the photos and videos so you don't need to worry about copywriting… right?
Wrong. The words you use are a key part of your Instagram marketing strategy.
Text and captions provide vital context for the photos and videos you post. The copy in your bio explains what you do and welcomes new followers. And with the right CTAs, you'll see more clicks, saves, shares, and sales.
Instagram gives you a lot of space to write Instagram post captions. You have 2,200 characters to work with, which works out to just over 300 words. That's almost a short blog post.
DTC toothbrush brand Quip uses long captions to describe its charity efforts and support important causes.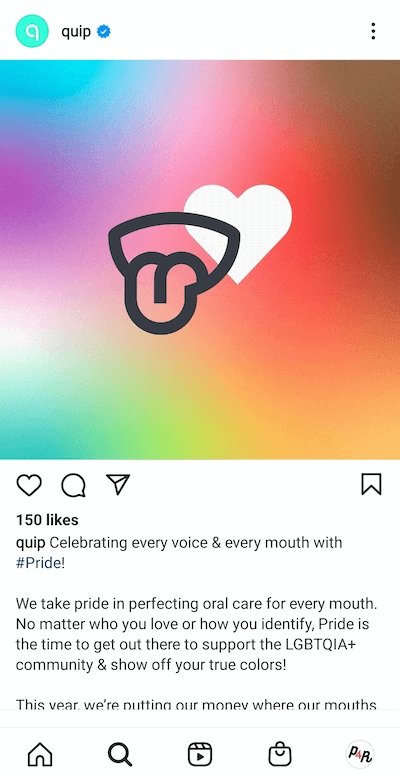 Not every post will need a long, heartfelt caption but if you just caption your posts with a couple of emojis and a hashtag, you're leaving money on the table.
Use the writing opportunities that Instagram gives you to explain, persuade, describe, and convert. If this is something you struggle with, it may even be worth hiring a copywriter to get you started.
#8: Make Your Customers the Stars
There are three big reasons to include user-generated content (UGC) in your organic Instagram marketing strategy:
It saves time and resources on content creation.
It demonstrates that you value your followers and their input.
It's a source of social proof, encouraging more followers to convert to customers.
Collecting UGC on Instagram is as simple as setting up a branded hashtag or checking through your mentions regularly. If you want to collect a lot of content quickly, you could try running an Instagram photo competition.
For instance, Warby Parker runs fun competitions to collect UGC and give away popular products.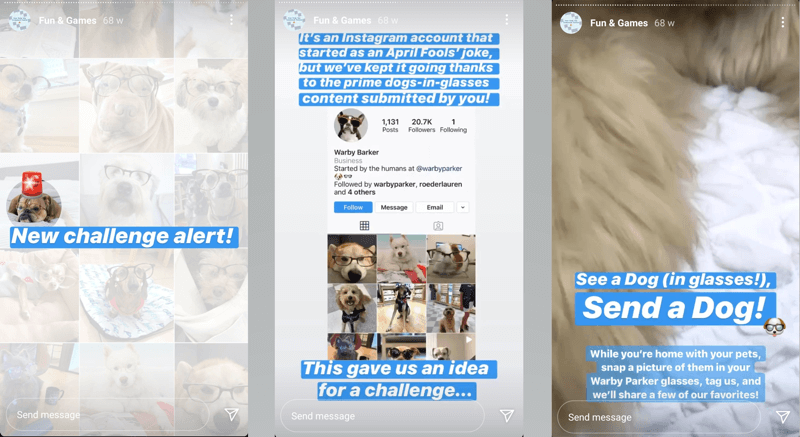 UGC doesn't just consist of feed posts, though. You can also share and interact with comments, DMs, and stories. Make sure you have the user's permission to use their words—then share, share, share.
You can also bring UGC on board by running account takeovers and interviews. These are really fun ways to outsource your content and turn it into an event.
#9: Publish a Varied Instagram Content Mix
We've already discussed how every piece of content on your Instagram profile should serve a purpose. But that doesn't mean that every post should serve the same purpose.
Build variety into your Instagram strategy. Try out different formats. Celebrate holidays and annual events. You could even try changing color palettes with the seasons.
Chubbies does a great job of creating seasonal content with enticing offers.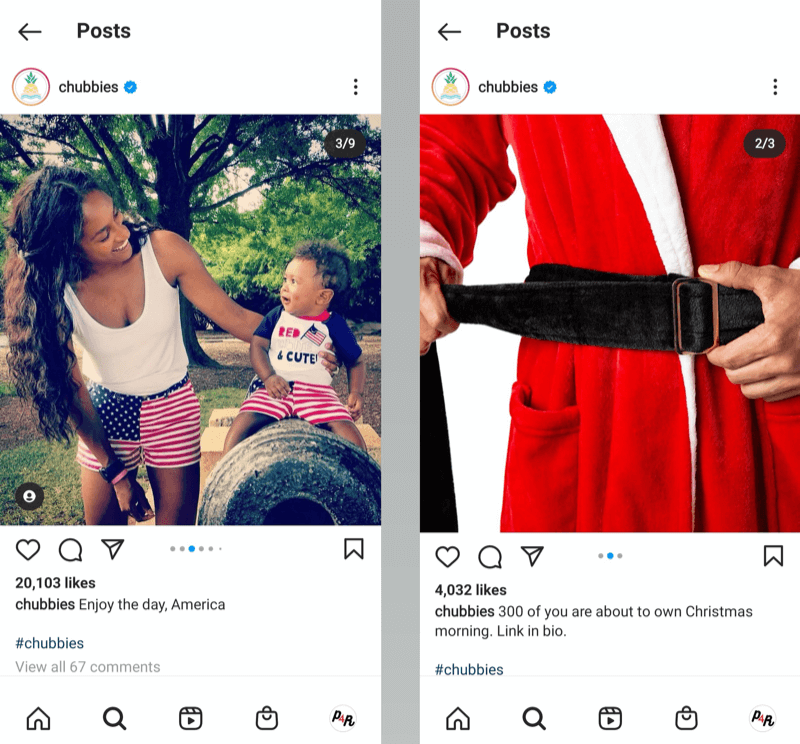 Varying your content has two benefits: It keeps followers interested and it shows that you're not just focused on sales. There should always be space in your content calendar to have fun with your followers or raise awareness of a cause that's important to you.
If you find it difficult to vary your content, then try leaning into your calendar and scheduling. It's much easier to create diverse, engaging content when you have regular reminders. And if your followers know that (for example) you share a puzzle every Saturday, they'll start to watch for your posts.
#10: Plan for Customer Engagement
An organic Instagram marketing strategy doesn't just mean broadcasting to the world. It has to be interactive. It has to benefit both your business and your followers.
Set clear guidelines for customer engagement and include them in your social media style guide or policies. You'll need to include details such as:
Do we respond to every comment or only some of them?
How quickly do we respond to direct messages?
Do we comment on our followers' posts?
Do we comment or react to posts that tag our brand?
How do we respond to negative comments?
Do we follow our followers back?
Interaction is what turns your Instagram profile into a community. Followers will pick up on the fact that you're present, interested, and engaged. Think of it as laying the groundwork for customer loyalty.
For instance, StitchFix responds to its followers with helpful instructions and suggestions.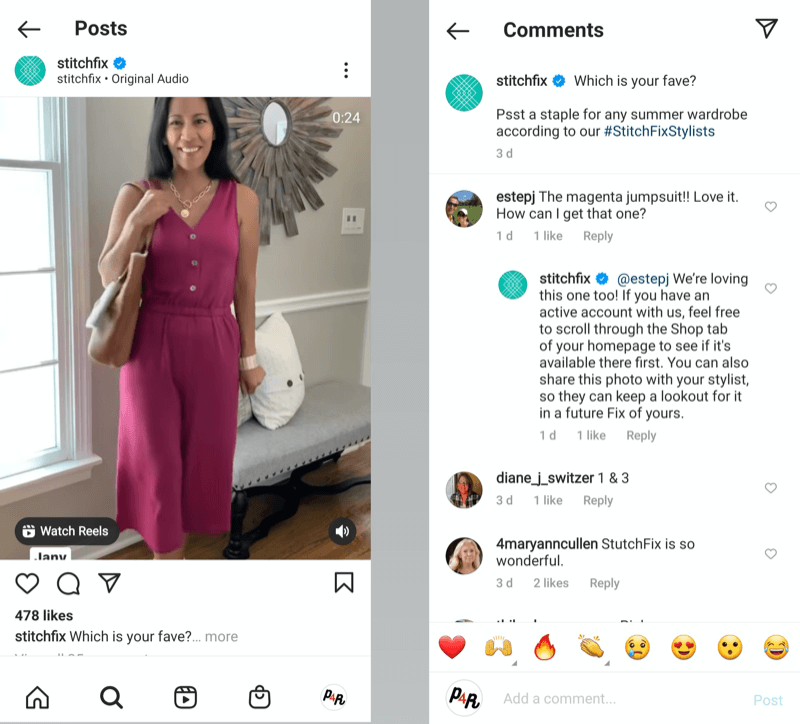 #11: Use Your Insights to Inform Future Organic Content Decisions
Instagram Insights are pretty thorough. You can also access insights and sometimes see them presented in more detail via social media management apps.
But the key question about insights is whether you actually act on them.
Remember when we talked about setting SMART goals for all of your content on Instagram? Well, insights and analytics are how you track your progress toward those goals. You'll need to look into your growth, reach, engagement, and conversion rates.
A word of warning here: Some social media managers make the mistake of overriding the insights. I've seen it happen many times. "Oh yes, that post did get lots more engagement… but our followers don't like that kind of content."
Forget your assumptions about what your followers like or how they behave. What are the numbers actually saying? Be honest with yourself.
DTC personal care brand Billie shares a lot of inspirational and factual content but one of its most popular recent posts is this video of a hedgehog in a pool.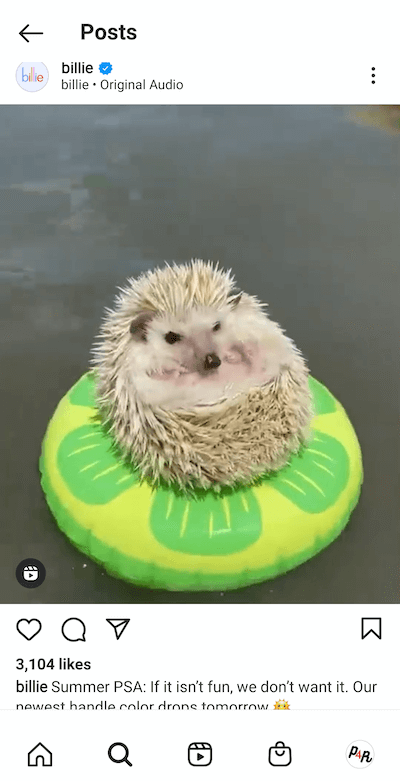 You can add to insights by considering customer feedback, as well. The greatest strength of DTC brands is that they speak directly to their customers. This kind of qualitative feedback should support the raw numbers in your analytics.
Conclusion
If there's one thing I want you to learn from this article, it's to never stop improving.
Your organic Instagram marketing strategy is never finished. There'll always be new post formats to test, trends to try, followers to understand, comments to respond to, and stories to tell.
The word organic means something that grows naturally. The key word there is "grows." If your Instagram strategy doesn't change over time, then it's already dead. You want to keep your presence on the social network fresh, green, and full of new ideas.
Get More Advice on Instagram Marketing
Get Your FREE Course: Web3 for Beginners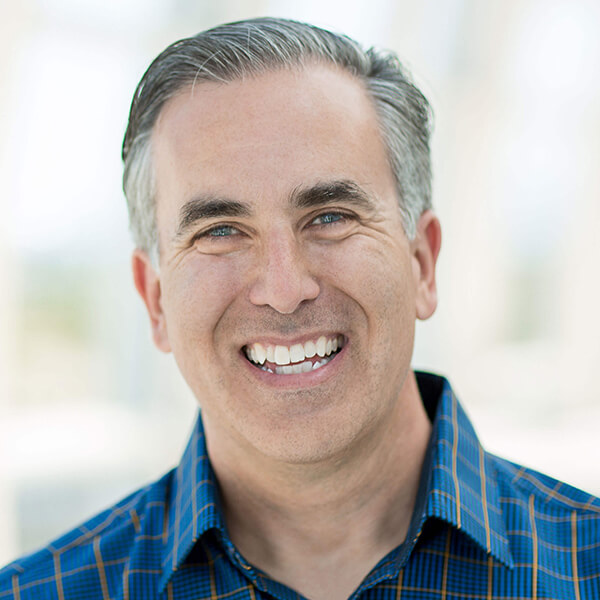 Curious about Web3, but don't know where to start or who to trust?

Introducing Web3 for Beginners, a course taught by Michael Stelzner, the founder of Social Media Examiner.

Learn the basics of Web3 and apply it to your business with this FREE comprehensive course.
CLICK HERE TO GET FREE ACCESS