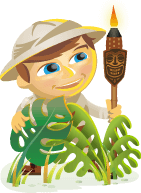 Do you struggle to connect with people on social media?
Are you wondering how to be human with your social marketing?
To learn why so many marketers struggle connecting with people via social media and what you can do to fix it, I interview Bryan Kramer for this episode of the Social Media Marketing podcast.
More About This Show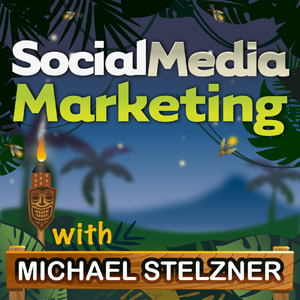 The Social Media Marketing podcast is a show from Social Media Examiner.
It's designed to help busy marketers and business owners discover what works with social media marketing.
The show format is on-demand talk radio (also known as podcasting).
In this episode, I interview Bryan Kramer, a social business strategist, CEO of PureMatter and host of the From the Author's Point of View podcast. His new book is called Human to Human.
Bryan shares what it takes for marketers to connect on a human level online.
You'll discover the techniques that work best and examples you can use in your social marketing.
Share your feedback, read the show notes and get the links mentioned in this episode below!
Listen Now
Where to subscribe: Apple Podcasts | Google Podcasts | Spotify | YouTube Music | YouTube | Amazon Music | RSS
Here are some of the things you'll discover in this show:
Connecting With People
Why so many marketers struggle to connect with people via social media
Bryan explains that marketers have always learned how to communicate, but never how to be social. Brands used to be able to push out one-way communication to their audience, and it was seen as acceptable. However, since social came about, human-to-human interaction has changed.
Marketers now struggle to connect with people via social media because of fear. With the mass adoption of social media, it has enabled global and public conversations. Brands are now under a magnifying glass and are struggling to find their voice.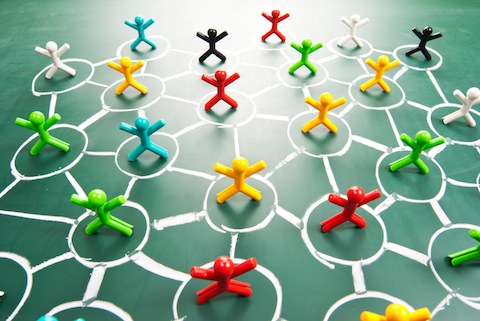 Bryan expresses that there's still a lot of fear in the business community because of social. In his new book, Human to Human, he has divided the fears into three distinct categories. You'll hear an example for each category.
Fear of not being on social media.
Fear of saying the wrong thing.
Fear of what engaging means for your company.
Lady Gaga is a great example of someone who engages with fans in a more intimate setting, which is away from Facebook and Twitter. It's within this network that fans help her create content.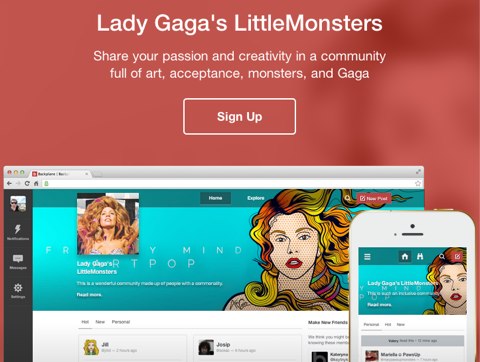 This idea is perfect for brands that are afraid to dialogue with millions of people. They can instead measure it down to a group of people with whom they want to actually engage.
For businesses to overcome their fears, they need to educate their audience and their employees. You need to help these people understand how to conduct a dialogue and how to be human online. Bryan explains that part of it is to understand the different senses, in the way you can interact with people and then teach it to them.
With the sensory marketing that is available right now, there is something for everyone.
Listen to the show to find out why it's important to start with one sense at a time.
Explain what you mean by "In social, content is important, but context is HUGE."
Bryan says that with the convergence of social, mobile and digital technology, it has changed the way we communicate with each other. It's become a floodgate of communication without context. This is where the problem lies.
Over 90% of human communication is conveyed through video language queues. This means that if 90% of what you talk about in person has to be visual communication, then it leaves only 10% non-visual communication online.
You'll hear what Matt Clark at Tweet Pages creates for prospects, and why it's a great example of human-to-human communication.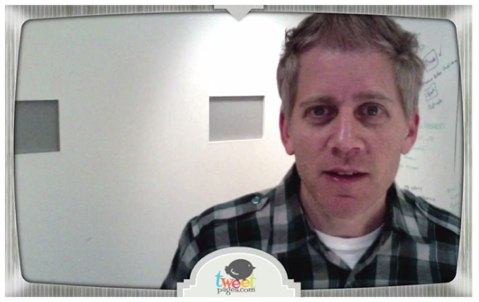 This has led Matt to become a speaker for Social Media Marketing World 2014. It shows you how powerful the use of context is.
Bryan shares why it's going the way it is now because of all of the social tools that are available to us.
When people feel like you listen to them, it really makes a huge difference. As marketers, it's easy to forget that you are actually dealing with people, not just numbers. You now have to think in the context of social because the human component is absolutely essential.
Listen to the show to hear Bryan tell a story of a job he did while in college, where he delivered unexpected value to individuals. 
An example of a business doing social well (from a human-to-human perspective)
Bryan explains why there isn't really a company out there that he would point to and say that they are a social business; however, one close enough is Virgin America.
The reason why he would chose Virgin America is because they actively listen. Everybody listens online and looks at what people are saying, but active listeners look at what is being said from the human perspective. They look beyond what is said in one statement and understand who is saying it, why they are saying it and understand the context behind the person.
You'll hear what it meant to Bryan when Virgin America replied to his original tweet.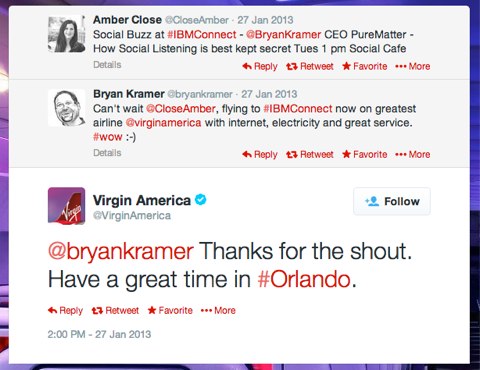 One of the best ways to get started with active listening is to set up some basics. Bryan likes to take his Twitter feed into a list format and then personalize it within categories. For example, add people you want to learn about, get to know, already know or who have stuff you want to retweet.
With the sheer number of followers that Bryan has right now, when he does pay attention to them, they're completely surprised that he has picked them out. It goes along way.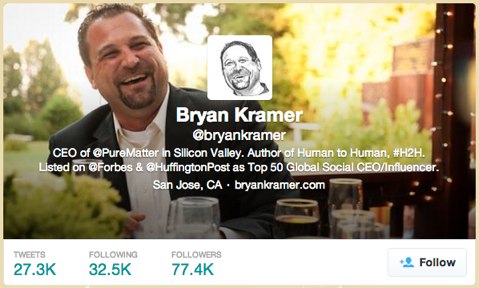 Listen to the show to discover other techniques you can use to find tweets to engage with.
The story behind Human to Human

Bryan shares the story of when he did a keynote at Bloomberg, where he explained how at PureMatter they have talked about humans for the last 13 years. They have adopted it into their day-to-day speak with clients. They like to humanize the experience for individuals.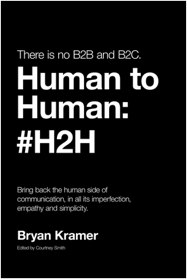 During his keynote, one of the slides included the title of his book. The audience went crazy, started to take photos of it and tweeted it. Within the first 24 hours, it resulted in 80 million impressions and because of the reaction, Bryan wanted to take it further.
At the time he was working on a different book and decided to set that aside and went to work straight away on Human to Human. He wrote the book within 5 days and self-published.
The premise of the book is to simplify the complex. It's to take our language and the way we interact with people and simplify down to what matters most.
Listen to the show to find out why Bryan thinks marketers get caught up in their own complexities when it comes to marketing or selling a product.
How marketers should communicate to really connect with people at a human level
In the book, Bryan talks about the six basic human needs. One of them is that humans need variety, which eventually equates to uncertainty. This explains why people love rollercoasters or adventures. They like to be surprised and they like to have different things going on in their lives.
Bryan believes that if you take the six human needs and use them as a checklist against your marketing campaigns, then you are more likely to be successful because you are talking to them on their level.
As humans we respond to certainty, uncertainty, connection, values and variety. You'll discover how to work with these to meet the needs of all humans.
One of the biggest human needs is connection. Bryan thinks that our connection with humans is what social is all about.
An example of this in action was when IBM Social Business tweeted Bryan a Valentine's Day message. He was blown away by the message because it served the primary need, which is connection.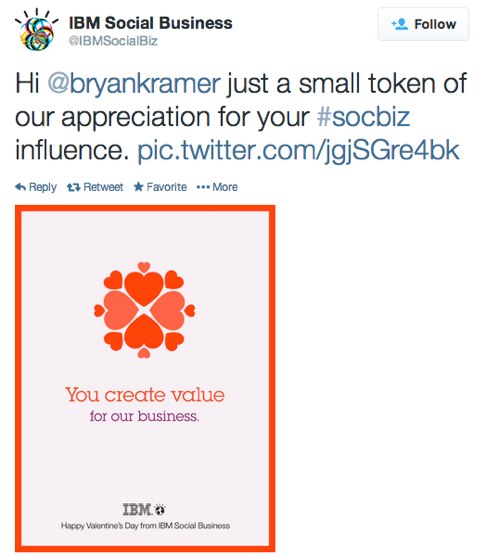 Another brand that has made its customers feel special is FitBit. At the beginning of the New Year, they emailed all of their users to congratulate them on how far they had walked the previous year. It was a way for them to acknowledge the users' achievement.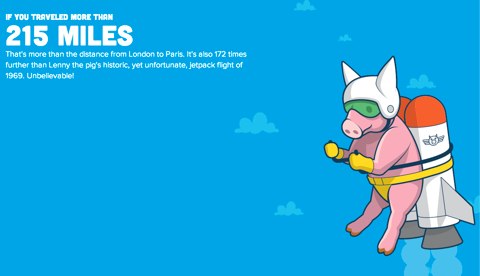 You'll hear how more companies are taking this approach, which not only helps people connect with the brand, but adds variety too. It's another way to meet a human need.
Listen to the show to hear what the definition of crowd is.
The importance of disruption when it comes to our marketing
Bryan explains that disruption has been a part of marketing for a long time, since the days of Mad Men. There are two sides to disruption. There is dark and there is delightful. This is where marketers have a choice in their approach.
An example of the dark side of disruption is when a pop-up box appears unexpectedly over an article you're reading. It's when your experience is interrupted in a negative way.
The delightful side is to deliver an experience that really connects with you as a human and makes you want to either laugh, cry or share an emotion.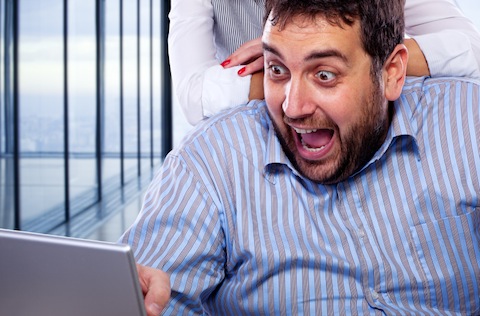 This type of marketing is more memorable, enjoyable and it will probably incentivize you to purchase the product or service a lot more than if you were interrupted.
Listen to the show to hear what Westjet did as a delightful disruption for their passengers.
One thing that marketers can do now to be more human
Bryan is a big believer of the give, give, give, get policy. Even though the "get" might never happen.
When you give online and share, expecting to receive nothing back, that's what being human is about. You can put something out there that's totally unexpected.
Listen to the show to find out why Bryan encourages you to go out there and try it once in a social way.
Discovery of the Week
I've recently discovered a cool tool called Tweriod, which runs an analysis of the last 1000 of your Twitter followers. It lets you know when the vast majority of your followers are online and also when you'll get the most exposure for your tweets.
For example, at My Kids' Adventures we have a relatively new Twitter account and this tool helped us find out quite a lot about our followers.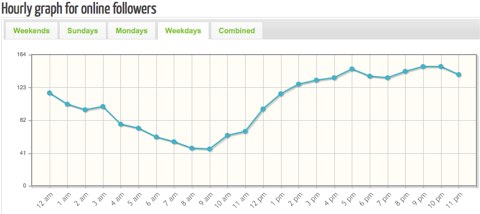 Here are some of the cool things that we discovered:
The best time for us to get exposure on weekdays is between 5 and 6 pm PST and 8 and 10 pm PST.
The peak time that people are online on the weekends is 9 pm PST and during the week is 9-10 pm PST.
We can now use this data to strategically share tweets during these periods of the day.
I strongly recommend that you check it out.
Call in and leave your social media–related questions for us and we may include them in a future show.
Listen to the show to learn more and let us know how this works for you.
Other Show Mentions
This week's podcast is sponsored by Social Media Marketing World.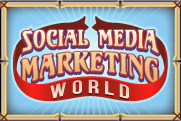 Social Media Marketing World 2014 is our physical mega-conference, which is set to return to San Diego, California on March 26, 27 and 28.
The conference features more than 80 sessions in four major tracks: social tactics, social strategy, community management and content marketing.
We are so excited about this conference. If you look at our hashtag #smmw14, you'll see all of the people who are excited about attending this conference.
We are one week out from the conference. If you are unable to attend, then our virtual ticket might be a cool option for you.
This ticket gives you access to every session and every keynote for an entire year after they've been recorded. You'll also have access to a private LinkedIn networking group that is available to all of the other attendees. It's a great way to get to meet your peers and make connections that could be priceless for your business. You can get it for a very reasonable price.
Be sure to check out more about the conference.
Key takeaways mentioned in this episode:
Ways to subscribe to the Social Media Marketing podcast:
What do you think? What are your thoughts on the online human connection? Please leave your comments below.