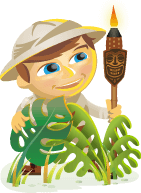 Is fear holding you back in your business?
Are you wondering what you can do to face your fears?
To learn about the kinds of fears we deal with as marketers, I interview two small businesses owners for this 52nd episode of the Social Media Marketing podcast.
More About This Show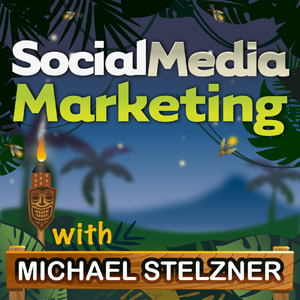 The Social Media Marketing podcast is a show from Social Media Examiner.
It's designed to help busy marketers and business owners discover what works with social media marketing.
The show format is on-demand talk radio (also known as podcasting).
In this episode, it's a panel discussion with Pat Flynn, founder of Smart Passive Income, and John Lee Dumas, the host of Entrepreneur on Fire.
Both Pat and John share the fears that could have held them back in their businesses. You'll learn about the common fears marketers face and practical steps you need to implement.
Share your feedback, read the show notes and get the links mentioned in this episode below!
Listen Now
Where to subscribe: Apple Podcasts | Google Podcasts | Spotify | YouTube Music | YouTube | Amazon Music | RSS
Here are some of the things you'll discover in this show:
Overcoming Fear
John, what were some of your doubts when you had the idea of starting a podcast?
John says that he had many doubts and fears when he had the idea for his Entrepreneur on Fire podcast.
The idea for the podcast came about when he was on a commute to work as a commercial real estate agent. He liked to listen to podcasts and soon ran out of content to listen to.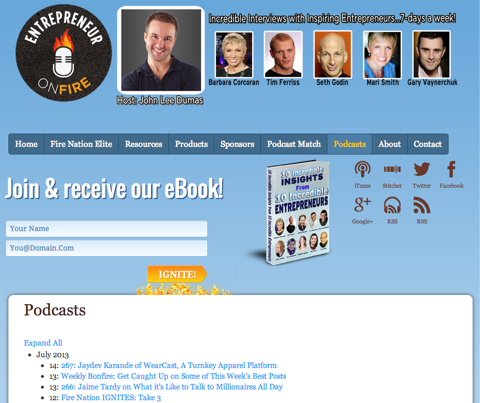 At the time, Pat Flynn had his Smart Passive Income podcast, for which he released one episode every two weeks.
John soon realized that if he was running out of content, then so were others. He had the idea to start Entrepreneur on Fire as a 7-day-a-week podcast featuring interviews with today's most inspiring and successful entrepreneurs.
In the beginning, John approached Jamie Tardy, The Eventual Millionaire, for mentoring. She agreed but thought he was crazy to commit to 7 days a week. Jamie thought it would be too much for his listeners to consume.
John also joined Cliff Ravencraft's Podcast Mastermind and was told the exact same thing.
You'll hear what John did with the advice from mentors and people already in that space.
Listen to the show to hear the fears and doubts John had, and still has today.
Pat, in the early days what were some of your fears?
Pat shares the fears he faced when he first started out. One of the them was that the work wouldn't be appreciated or seen and whether it was the right thing to do.
One of the biggest was the fear of failure and looking bad. When he was first let go from his job, he had the fear of not being able to provide for his family. He wanted to go down the path that was good for his and his family's future.
You'll discover the kind of support Pat received from his wife, family and mentors. It helped him face the fear, doubt and resistance he encountered and got him to take action.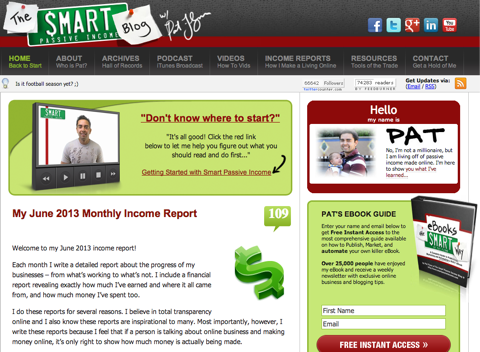 When he wrote his first ebook in 2008, which was aimed at the architecture industry, he feared that nobody would buy it. This is one of the things that could have easily stopped him from writing the ebook.
The take-home message is that you may not know John, Pat or me, but one thing is certain: We have all dealt with significant fear. We have all overcome it and gone on to do some pretty exciting things.
Listen to the show to hear my story of when I put my idea for a social media blog out to some extremely influential people. My idea became Social Media Examiner.
What about the fear of missing out?
John believes the fear of missing out is prevalent. As entrepreneurs, it's the bright, shiny object syndrome. You see all these amazing platforms that you want to try.
With all this going on around him, John always tries to remain focused. His passion is for podcasting and interviewing entrepreneurs. So his focus is to follow one course until he succeeds and it has stood him well.
One of Pat's mantras is "Be Everywhere." When Pat first started his podcast and YouTube channel, he went through a lot of fears. He didn't want to miss out on the opportunities in front of him.
Pat believes we are always our own worst enemy. For Pat with YouTube, the fear was to get behind the camera and use his own voice.
You'll hear about another fear that held him back when it came to creating YouTube videos.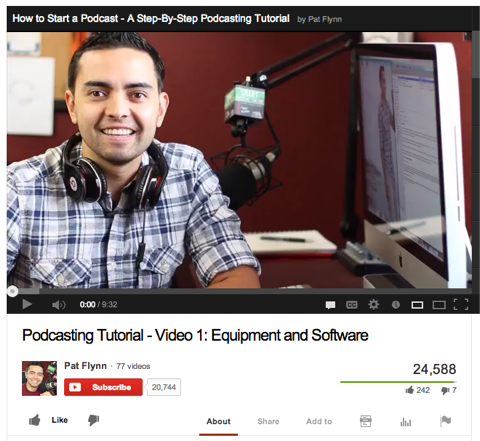 It was the fear of missing out that actually drove Pat to go ahead with his podcasts. He knew it was a great way to build relationships with people.
As a marketer, it's one of the biggest challenges you face. You feel you have to be the first one out there when something new is on the horizon.
You'll hear Pat talk about how to discover if something is valuable and when to make it a priority.
Since John started out, he has remained focused on podcasting and become very successful. However, John feels in today's society, whenever anything new pops up, people always want to be the king or queen of the next big thing. People always seem to want that mantle.
You'll find out why John advises you to create your own avatar and how it worked for him.
You should never look at the space and think you can't enter it—instead think that there is an opportunity for you to go out there and do something. Remember the market is huge and you're not alone.
Listen to the show to find out why Pat thinks that you have an advantage if you are coming late to the game.
Why do you think creative people often don't create? 
Pat feels that creative people find it easier to come up with an idea than take action. The reason is that they don't want to see their ideas shot down or not work. It's easier not do them and just dream about them.
What Pat has learned from business is that failure is good. You're at a huge advantage if you're creative. You can create and if it fails, it's all right. Look at failure as an opportunity to move on with more knowledge.
Many writers get writer's block. In fact there is a creative block for any kind of artist. Once you force yourself and get comfortable, the process of creating starts to flow.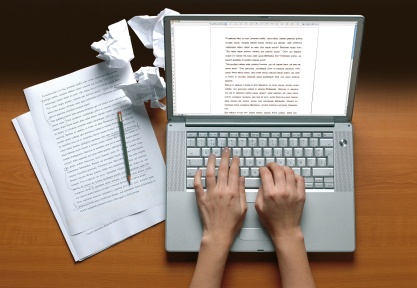 You'll discover why Pat rewards himself at each milestone and how it helps with distraction.
When it comes to distraction, John is a huge believer in Parkinson's law, which states that tasks expand to the time you allot to them.
Listen to the show to hear how John's workweek is scheduled, so he can reward himself the rest of the week.
Let's talk about jumping off the cliff. What caused you to finally go for it?
The biggest challenge Pat has faced recently is public speaking. Even though he didn't want to do it, he knew he had to face it for his business to grow.
In preparation for this, he read books about how to become a public speaker, including books by Dale Carnegie and Nancy Duarte. Pat also watched about 100 TED Talks to help him discover what he liked and didn't like about public speaking.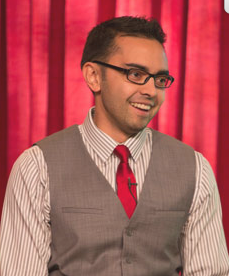 You'll hear how Pat prepared for his first talk and what techniques he uses now.
Today he still gets nervous, but it's a healthy nervous. This is how Pat knows it's right. He uses the fear as proof to move forward.
Once you can prove to yourself that you are capable of whatever you set your mind to, it makes it easier to do the next thing.
Listen to the show to learn what fears I faced when preparing for my first physical conference, Social Media Marketing World.
John, now that you've achieved success, how do you stop the fear from preventing you from starting new projects?
Even though John has achieved success and is viewed as successful by others, he still has the same fears and in some ways they are even worse. The pressure now is to have a launch that doesn't fail in front of everyone. It's the fear of embarrassment.
You'll hear John tell a story about the fear he had for his new launch, Fire Nation Elite.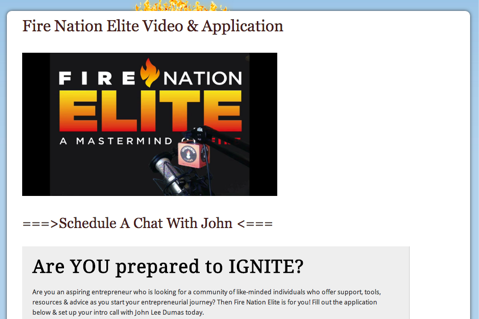 Listen to the show to find out the reason why John set up Fire Nation Elite.
What are some practical things people can do to help overcome their fear?
Pat explains what works best for him is to talk to other people. He's in three different mastermind groups. Each week they meet and talk about what they are up to and what challenges they face. It's a great way to get other people involved, especially people you trust and have relationships with.
If you don't face your fears, then you will do a disservice to your audience.
You'll discover what other people you could go to for advice and why you should be careful.
John advises you to get out there and surround yourself with like-minded people. As Jim Rohn said, "You are the average of the five people you spend the most time with."
When this happens, it will help you overcome your fears. It's a great way to share what scares you and you'll motivate each other. More importantly, you'll hold each other accountable.
Listen to the show to find out why you should go with your gut when you seek advice.
This Week's Social Media Question
Mike Kawula of Self Employed King noted the jQuery Pin It Button For Images mentioned last week. He asked, "It looks great, but is there a golden rule about the maximum number of plugins to have on your site?"
It's important to note that it only takes one bad plugin to kill your site. The reason why plugins create havoc is either they make external third-party calls from your website, or they access your database a lot.
Most bloggers use WordPress, so it's useful to read the reviews on WordPress.org for any mention of how a plugin impacts website performance.
Here's how you can find out more. Go to GTmetrix, type in your website address and run an analysis of your site. Make a note of your results. Then turn off all of your plugins except your caching ones and make a note of changes you see.
The stats to note are the page load time and the total number of requests. You may want to run the test three or four times and take an average of the results. Any significant changes are a sign that one of your plugins is impacting the performance of your website. The next step is to add your plugins back one at a time and run the test. This will help you identify which plugin is causing issues on your site.
Call in and leave your social media–related questions for us and we may include them in a future show.
Other Show Mentions
Social Media Success Summit 2013
Social Media Success Summit 2013 is a special online conference designed to help you master social media marketing (brought to you by Social Media Examiner).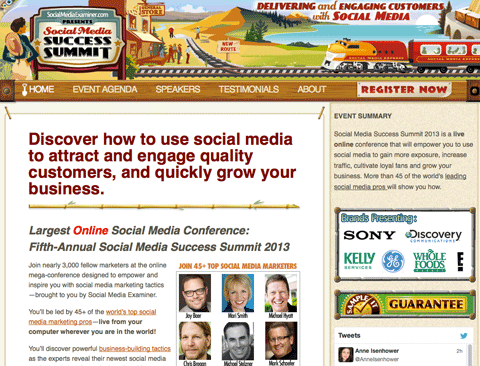 Forty-five of the world's leading social media pros will show you how. Instructors include Jay Baer (author, Youtility), Chris Brogan (co-author, Impact Equation), Mari Smith (co-author, Facebook Marketing), Michael Stelzner (founder, Social Media Examiner), Mark Schaefer (author, Return on Influence), Jesse Stay (author, Google+ for Dummies), Amy Porterfield (co-author, Facebook Marketing All-in-One for Dummies) and experts from General Electric, Sony, E! Online, Kelly Services and Discovery Channel–just to mention a few. Fully online. Click here to learn more.
Episode 52
This is episode 52 of the Social Media Marketing Podcast. We've had more than 1 million downloads. In July, 600 people downloaded every episode of the show. The podcast has been listened to by people from every country in the world.
This is the most rewarding thing I've done. Thank you for tuning in!
Key takeaways mentioned in this episode:
Ways to subscribe to the Social Media Marketing podcast:
What do you think? What are your thoughts on overcoming fears? Please leave your comments below.