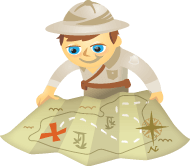 Are you looking for ways to expand your business with LinkedIn?
With a recent homepage redesign, profile and company page redesigns, new mobile apps and the introduction of notifications and endorsements, engagement on LinkedIn is growing.
Understanding a few simple strategies that can help you become a smarter and more effective marketer can really boost your results over time.
Here are 5 high-impact strategies to boost your marketing results on LinkedIn.
#1: Review and Reboot Your LinkedIn Profile… Frequently
Most recently, LinkedIn made some major changes both to personal profiles and company pages. For a comprehensive review of the most recent updates, visit this post to learn more about how to optimize your LinkedIn profile and company page.
In addition to making sure that you adjust to the changes in your profile layout and features, it's a good idea to "reboot" your profile from time to time. I tend to reboot my profile every couple of months or so to keep it fresh, relevant and interesting.
Each time you update your profile, the update is shared to your network as long as you have this feature enabled in your settings.

Is your LinkedIn profile picture outdated?
It may be time for a new one, especially if you've changed your look. Do you have a new hairstyle or color? Have you updated your wardrobe?
If it's been a couple of years, your picture is most likely outdated. If you want to be recognizable in person at meetings, conferences and events with your LinkedIn connections, make sure your picture really does look like you today!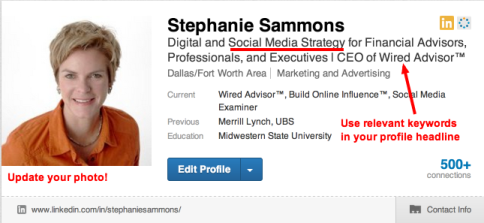 Refresh your LinkedIn headline
I've found that when I update my primary profile headline every few months, my profile views jump. Also, when you add new keyword phrases to your profile summary and new relevant skills it may help you show up in more LinkedIn searches due to the search value of these key areas on your profile.
You can review your LinkedIn profile stats provided in the sidebar of your homepage to keep an eye on the number of times your profile has been viewed, as well as how many times you appear in LinkedIn searches.
3 Days of World-Class Training—Zero Travel!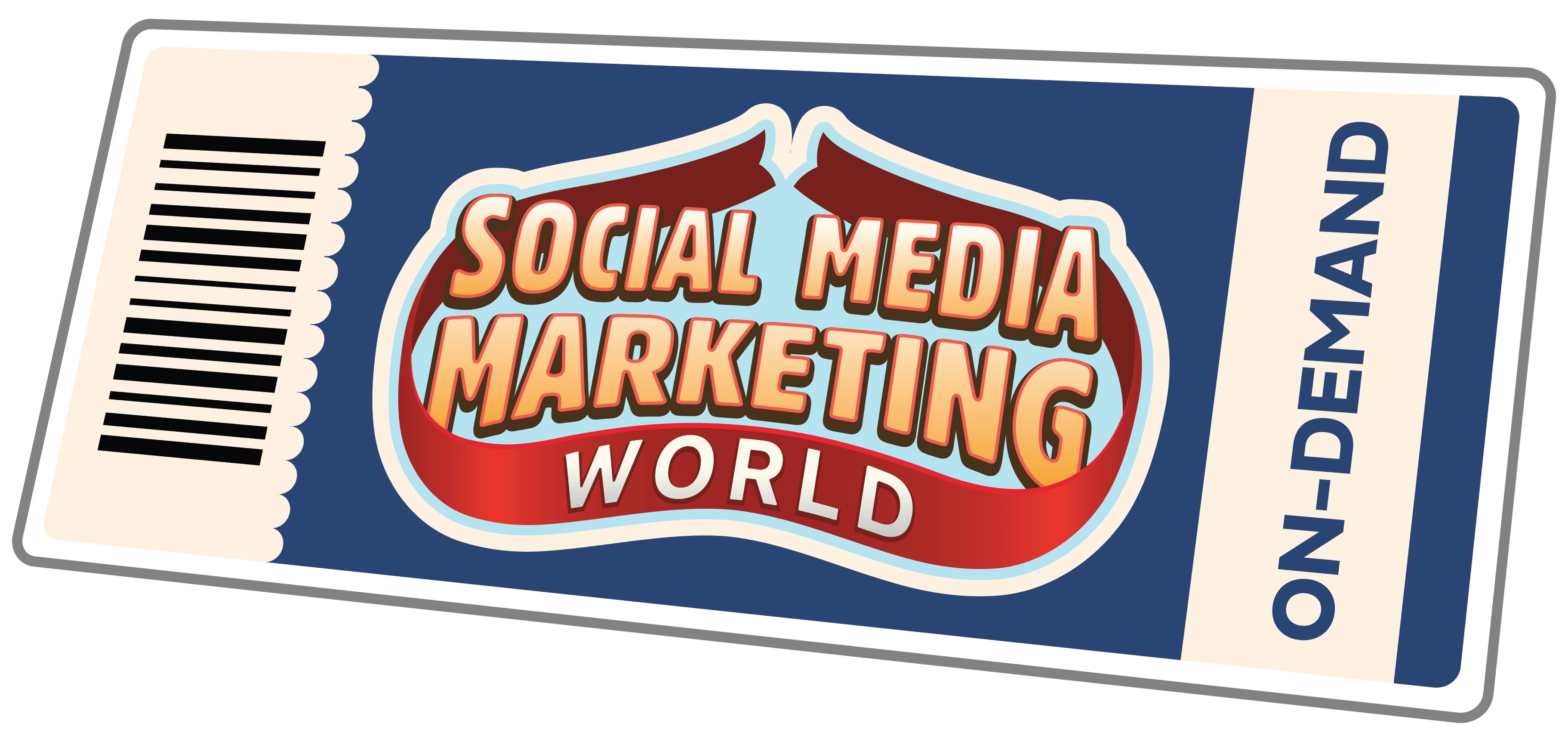 Travel to Social Media Marketing World off the table? Get all of the great content at a fraction of the price with an On-Demand ticket.

That's full access to recordings of every keynote, workshop, and session—the ones people travel thousands of miles to see. Don't wait. Get your On-Demand ticket and enjoy actionable content that you can watch anytime, anywhere.
GET YOUR ON-DEMAND TICKET NOW
Remember you won't be able to determine who's viewed your profile without a premium account, but you can still access the number of views you are receiving.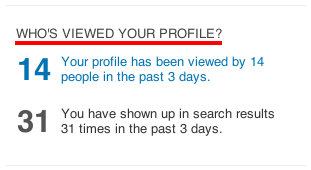 The more people who view your profile, the more likely a percentage of those visitors will click through to your website or blog and learn more about you!
Keeping your profiles fresh and active will not only enable you to grow your visibility within the network, it will also allow you to potentially drive relevant traffic to your blog or website.
Remember, your profiles are the foundation of your presence on LinkedIn. Don't let them get outdated and rusty!
#2: Build a Deep and Wide Network
One of the best ways to get found on LinkedIn is to build up your network of connections. Certainly you will want to focus on having a quality network, but don't be afraid to expand your connections.
LinkedIn does value both the depth and breadth of a member's network, especially when showcasing search results. Every new connection you make is an opportunity to enhance your visibility.
Typically my rule of thumb is to review each invitation request received and make sure that the person has a completed LinkedIn profile with a picture.
Also make sure there is some relevant reason why it would make sense to connect.
Do they live in my community?
Do we belong to the same group(s)?
Are they connected to someone I know?
Do we or have we worked in the same industry?
Do we share common hobbies, interests or causes?
Have they read or spread my content?
Have they included a personal note with the invitation?
I'm much more likely to connect with people if they provide a good reason why they would like to connect, rather than sending a generic invitation.
By the way, you should use these same suggestions when identifying and reaching out to others to connect with you! Personalize your invitations when possible and provide a compelling reason why someone should connect with you.
What you will find is that as you grow the quality and quantity of your LinkedIn connections, there will eventually be a tipping point. This means you won't have to proactively seek out new connections all the time, because they will come to you. Doors will open and more opportunities will come your way if you are more open to growing your connections!
It's also perfectly fine to remove a connection, especially if over time you find that there really isn't a good reason to be connected with a particular individual. If you do so, the person whom you remove will not receive any kind of notification of this action.
Another simple and effective way to build your connections is to invite other group members to connect with you. Hopefully by now, you've joined some groups that are relevant to your industry, community, alma mater or even your targeted prospects. If so, LinkedIn allows you to send invitations to connect with other members within the group.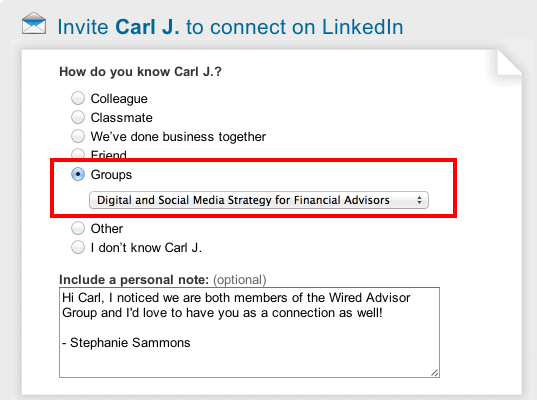 Be cautious not to send too many invitations to people whom you don't know and may have never seen you before. For example, it makes sense to be consistently active within a group before reaching out to other members to connect.
To grow your network deep and wide, always be connecting! Connect with clients, prospects, partners, vendors, colleagues, community leaders, fellow alumni and anyone you meet face to face at networking events or conferences. Let those people you meet know that you're going to be reaching out on LinkedIn to connect with them.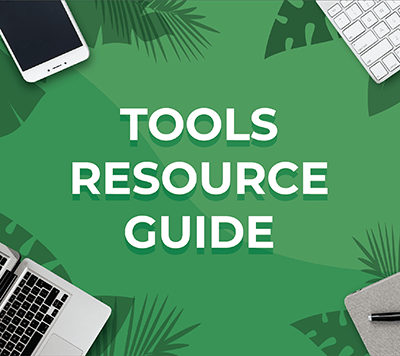 Looking for something to make your life easier?
Discover the tools we recommend to drive engagement, save you time, and boost sales across your entire marketing funnel or business.
Whether you need help planning content, organizing social posts, or developing your strategy, you'll find something for every situation.
FIND YOUR NEXT FAVORITE TOOL
#3: Be Consistently Visible, Valuable and Timely
If you have a great LinkedIn profile and lots of connections, it's not going to do you much good unless you become more active on the network. You can't position yourself as a go-to resource unless you are visible, valuable and timely with your participation on LinkedIn.
Additionally, your most recent activity on LinkedIn now shows up toward the top of your profile. If you haven't been sharing, commenting or interacting, nothing will show. Take advantage of this real estate and post a status update to your profile once or twice daily.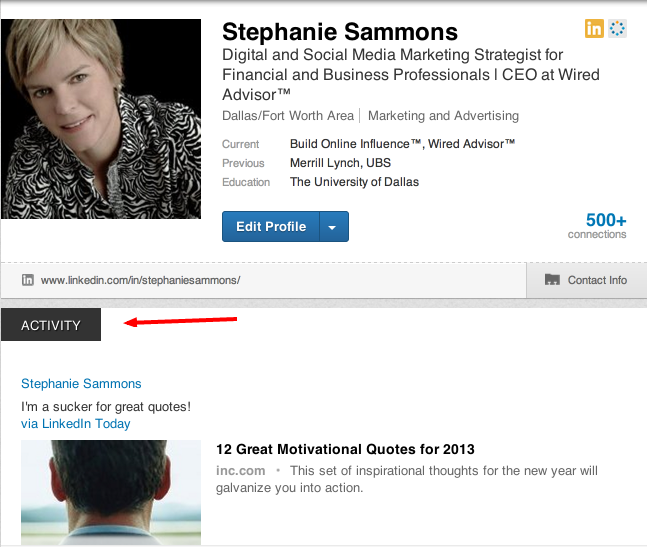 The great news is, you don't have to spend a significant amount of time to truly be visible and valuable on LinkedIn. By focusing on critical activities, you will be able to stay top of mind with your connections with ease.
What are critical activities on LinkedIn?
There are activities that have the potential to grab the most attention from your connections. These include media-rich status updates (links that showcase images) with compelling headlines; thought-provoking questions; comments on the status updates of your connections; and overall the sharing of reputable, relevant and interesting content with your network. You should engage in these critical activities on LinkedIn 2-3 times daily.
Need some ideas for what to share with your network? Tap into LinkedIn Today for popular and trending news topics, as well as the LinkedIn INfluencer program to share and comment on insights from well-known thought leaders!
Although it's impossible to keep up with every single update from your network of connections (and beyond), LinkedIn now provides some nifty tools to make sure your interactions are more timely and relevant.
Check out your Notifications at the top of your profile. This is a new feature that LinkedIn recently added to make it easy for you to review the most recent interactions from your network.
Now you can easily scroll through these notifications and respond accordingly, in a timely fashion. This feature makes LinkedIn more of a true online networking destination.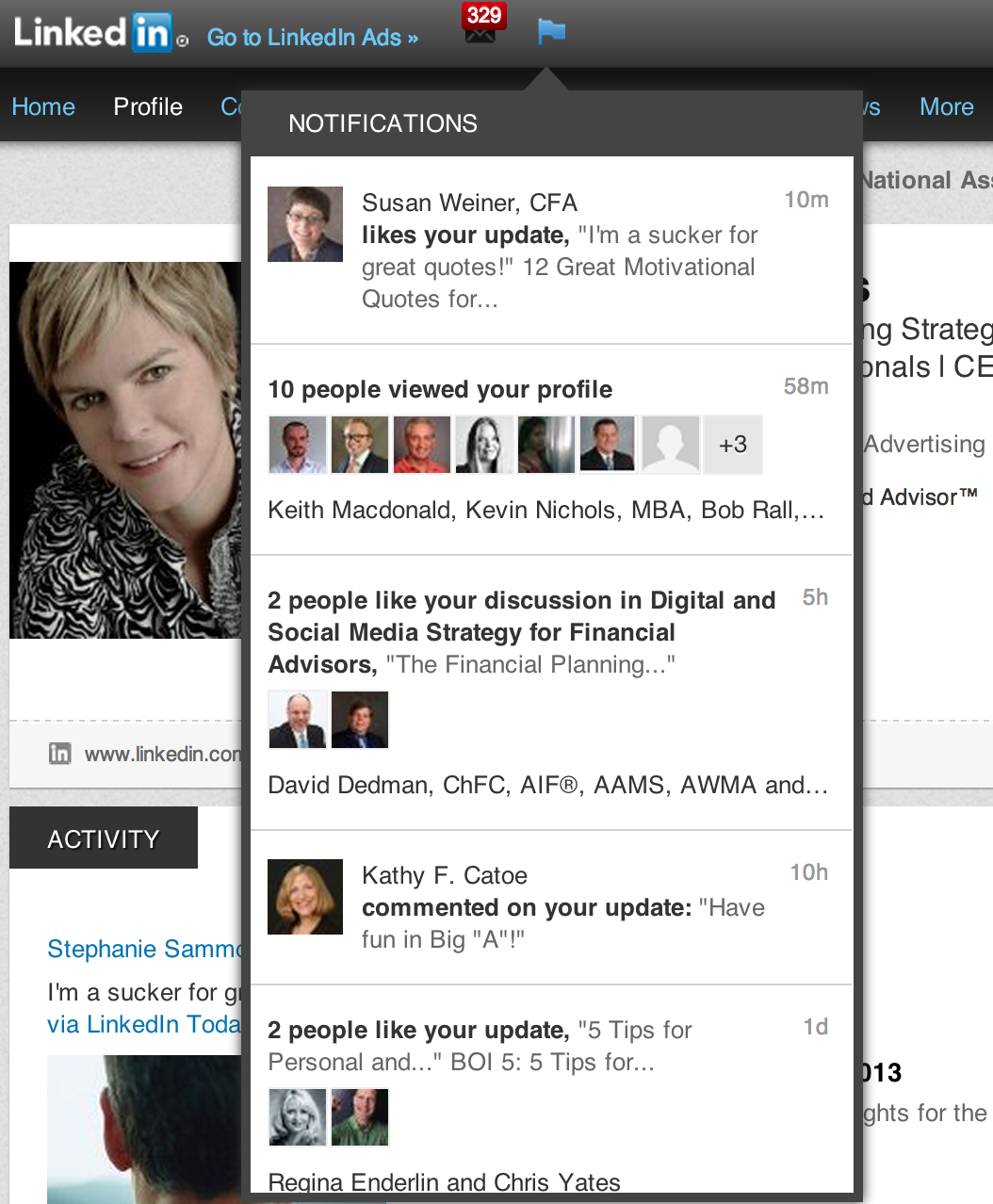 Another timely networking option for being visible and valuable is to filter the updates on your LinkedIn homepage by Shares. There you will find what's trending in your network and you can jump right in to contribute to the conversation!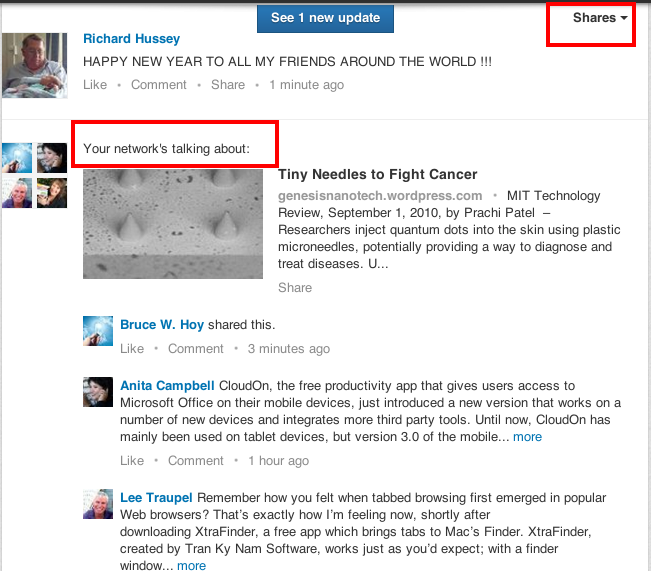 LinkedIn status updates are by far the most powerful opportunity to be visible and valuable with your network. Many of the inbound inquiries I receive in my business are a direct result of being consistently visible, valuable and timely through my LinkedIn status updates.
#4: Leverage LinkedIn Endorsements
Whether you love or hate the new LinkedIn endorsements feature, it's probably here to stay. LinkedIn recently reported that over 200 million endorsements had been given by members since the launch of this feature! Therefore, you should consider taking advantage of endorsements to boost your visibility and credibility.
LinkedIn endorsements can provide a powerful "thumbs-up" visual bulletin board from your network for the specialty skills that you list in your profile.
Anytime you give or receive an endorsement, it will show up in the LinkedIn news feed for your network, which means more visibility. Although endorsements aren't currently weighted in LinkedIn search results, it is expected that they will be.
How can you receive more endorsements? Make sure to list all of the skills and experience that you have on your profile first, and then go out and endorse your connections based on your evaluation of the particular skills they are showcasing in their profiles.
In many cases, the people you endorse will come back and endorse you for at least one skill. Don't be afraid to endorse colleagues or competitors as well!
As you grow your endorsements, you might consider moving that section of your LinkedIn profile up toward the top for enhanced social proof, and to showcase your top skills.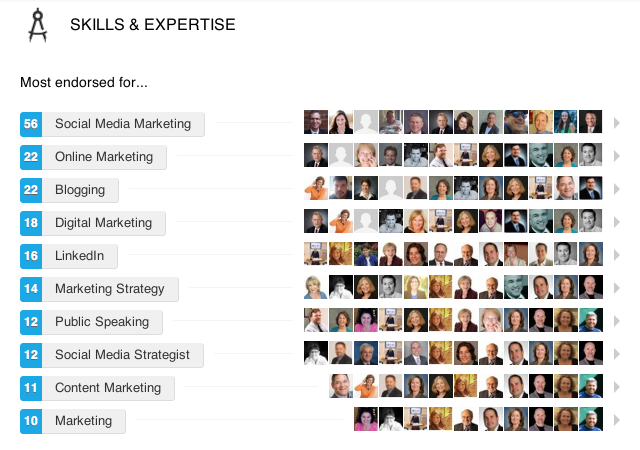 #5: Participate Strategically in LinkedIn Groups
LinkedIn Groups still present a great opportunity to develop rapport with the members of your target markets and industry peers. There are over 1 million groups on LinkedIn and many of them are both active and well-managed.
Look for the quality groups to join and participate in those that have genuine discussions going on and have a visible group leader. Join up to the 50 groups that LinkedIn allows, but spend time focusing on 3-5 quality groups, rather than all 50, for the best results.
Recently LinkedIn reduced the automated weekly emails that highlight discussions from all of the groups you belong to but are not active in. In order to stay current with your groups, you are going to need to proactively visit them on LinkedIn to review and participate in LinkedIn discussions.
Post discussions that involve asking and answering questions in groups to position yourself as a resource. Point to reputable sources of information that are relevant to group members and to specific discussions in order to build relationships and credibility within the group.

If you can't find the right groups for your target markets or your industry, you can always start your own LinkedIn Group. My LinkedIn group has been one of the most valuable business resources that I've ever invested my time in. It's allowed me to cultivate an engaged niche following and build stronger relationships with members of my target market.
Ultimately people do business with people, so make sure that you always have a relationship-focused mindset on LinkedIn. LinkedIn members are there to develop and grow their professional network and gain valuable insights.
Don't ever spam or make public sales pitches on LinkedIn. Always be professional and you will be very successful in marketing your business.
These 5 simple strategies should help you focus on the most critical LinkedIn marketing activities.
What do you think? What have you done to boost your LinkedIn marketing? Leave your questions and comments in the box below.
Get Your FREE Course: Web3 for Beginners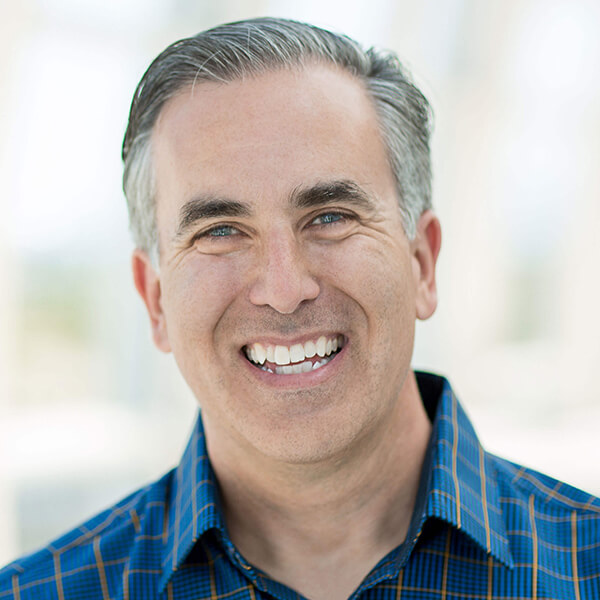 Curious about Web3, but don't know where to start or who to trust?

Introducing Web3 for Beginners, a course taught by Michael Stelzner, the founder of Social Media Examiner.

Learn the basics of Web3 and apply it to your business with this FREE comprehensive course.
CLICK HERE TO GET FREE ACCESS