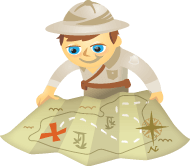 Have you considered starting your own LinkedIn Group? These groups are excellent for networking, prospecting and establishing thought leadership.
You can start your own LinkedIn Group based on any of the following categories of professionals: prospects, peers, alumni, geographical, existing organizations, interest and more. You are limited only by your creativity!
In my experience, professional people are busy and if they're going to participate in LinkedIn Groups, they really only have enough quality time for 1 to 3 groups weekly.
What follows are best practices for becoming a top group for your target market and specialty category.
#1: Choose a narrow niche and specialty category
This is probably the most important key to success for building a group on LinkedIn. You need to have a narrowly defined group in order to attract the right members!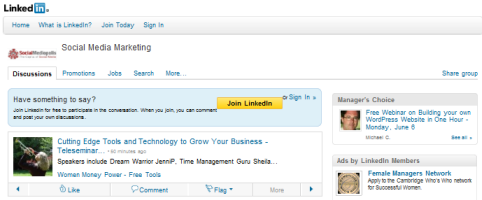 For example, my target market is financial advisors, but my category is blogging and social media marketing. Just starting a LinkedIn Group based on your target market, assuming you've defined one, is not enough. You need to take it a step further and highlight exactly what specialty category you want your group to be known for!
Do some research on the LinkedIn Groups that already exist in your industry, and think about how you can differentiate your group from the pack. Also, think about your ideal clients. Who are they? What do they do? What do they care about? How can you help them?
A narrow niche and category are crucial for building a successful group. You can't be all things to all people and you won't get as high a quality of membership if you cast a wide net!
#2: Create a group description that includes the name of your target market and your specialty category
It's very important to include relevant keywords in the title of your group and in the description of your group so that when members of your target market are searching for groups to join, they will find yours.
If you utilize keywords that describe who you are trying to attract and position the specialty category using words that your target audience uses to describe your category, you will have a much better chance of being found in LinkedIn Group search.
Also be clear what your group is about. I've joined groups that have ambiguous descriptions just to see what they are about, and what I've found is that in those groups, there is no real focus or value for the member. In many cases, those groups are filled with marketers who are trying to promote their products and services to the masses! Be selective with your descriptions and make sure they resonate with your target markets.

#3: Make your group an open group with member pre-approval
When you start your group on LinkedIn, make it an open group and then decide who gets in. Everyone wants to be a part of something exclusive! If you create a group where new members must be pre-approved to join, you're creating exclusivity and it will make your group more attractive to potential members in your target markets!

I'm very clear with regard to who can be accepted into my LinkedIn Group and it is well-defined in my description and "Group Rules." Unfortunately, not everyone will read these rules. When you set up your group to pre-approve members, it does take some maintenance to go through and approve or decline new member applications, but it's well worth it and your members will appreciate it. If you let anyone and everyone in, you'll undoubtedly end up with significant spam in your group, and you will lose engagement and members very quickly!
When you make your LinkedIn Group an open group, discussions will be indexed by search engines and can be shared on social media sites such as Facebook and Twitter as well as LinkedIn.
🌟 Ready to Supercharge Your Social Marketing Strategy? 🌟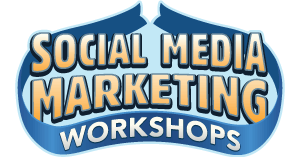 Struggling with your social marketing? You're not alone. The solution? The Social Media Marketing Workshops!

During these live 2 hour deep-dive workshops, you'll discover what's working now on Instagram, Facebook, TikTok, YouTube, and LinkedIn. Skyrocket your engagement, broaden your reach, and amplify your sales.

Become the marketing hero your company and clients need—without leaving your home!
🔥 Save $670 on an All-Access Ticket! Sale Ends Tuesday! 🔥
GET YOUR TICKETS NOW
In addition, members will be able to share general information about the group itself on social networks. With an open group, be sure to allow only members to make contributions. Managers have the ability to set this parameter. Otherwise, it defeats the goal of exclusivity if you allow nonmembers to contribute!
Hint: Sharing information about your group and discussions from your group on social networks can increase your visibility and drive new memberships!
Making your LinkedIn Group an open group will also help you gain visibility more quickly, and you can encourage members to share the group or specific group discussions with their social networks and connections as well. Post the invite link to your LinkedIn Group on your blog, email marketing template and other social profiles where you have a presence. In addition, cross-promote your group on Twitter and Facebook frequently.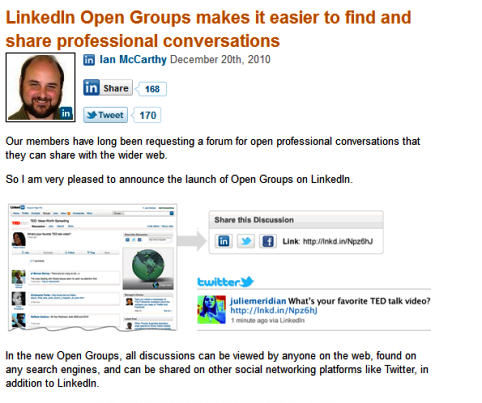 #4: Closely manage and monitor your group
If you want to keep your group free from spam and marketers, you will have to not only manage memberships but also closely monitor the group's activity.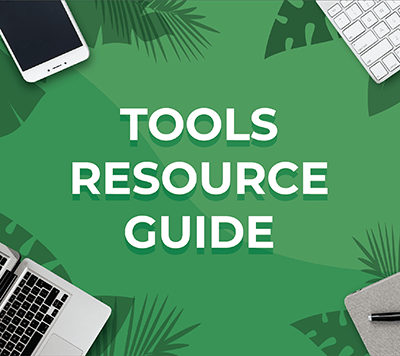 Looking for something to make your life easier?
Discover the tools we recommend to drive engagement, save you time, and boost sales across your entire marketing funnel or business.
Whether you need help planning content, organizing social posts, or developing your strategy, you'll find something for every situation.
FIND YOUR NEXT FAVORITE TOOL
Typically I have to send 1-2 personal messages per week to members who either shouldn't be members (yes, this will happen from time to time), or to members who have posted something promotional or completely off-topic. There are people who will pose as a member of your target market just to get into your group, when in fact they may have moved on in their careers and are in another related role now.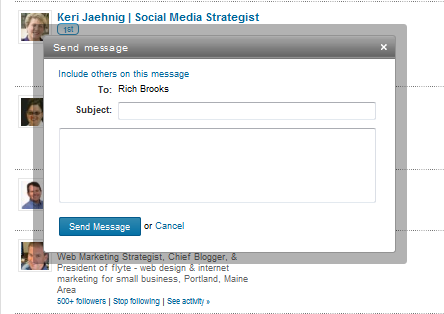 I also have a number of talent recruiters and marketers applying to join my group on a daily basis. Just watch out for those individuals who are looking at your group as a marketing opportunity for their businesses. You've worked hard to build your group, so you can make all the rules and manage it as you see fit!
From time to time existing members will post their own articles and newsletters. This is OK as long as they don't auto-post into the group and accompany the message with a question, or a request for feedback to initiate discussion.
If members post jobs, I simply redirect the discussion to the "Jobs" section. If I find that a post is too self-promotional or off-topic, I will flag it and put it in the "Promotions" section of the group.

Ultimately, the rules and parameters you put in place early on will drive the success and quality of your group. It is very important to establish those boundaries with members up front, as it is difficult to go back later and change the rules!
#5: Position yourself as the leader of the group
In order to position yourself as the leader of the group, you must lead! Empower and engage your members. Challenge them, ask good questions, ask for the opinions of others, provide your unique insight and commentary on as many discussions as you can and contribute content that can spur conversations.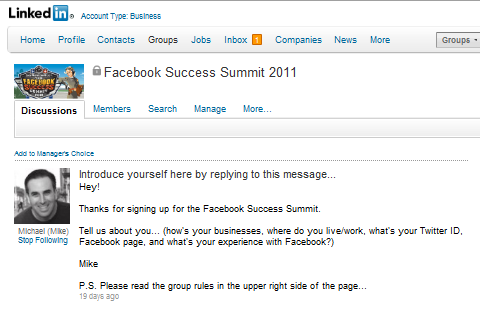 Spend your time giving kudos to group members who start discussions and contribute to discussions by commenting, liking and sharing their posts. Also, share top discussions on social networking sites as you see fit to provide those members with greater visibility.
Each time you start a discussion, keep in mind that in LinkedIn Group digests that go out to members daily or weekly, your name and your discussion topic will appear in that email. If you're the group leader, you need to be showing up in that email as one of the primary influencers in your group!
There are a few ways that you can safely and softly introduce your business as well as your group leadership. Make the "Manager's Choice" something that can add value to members and is related to the theme of your group. For example, I offer a FREE "10-tips email coaching course" that members can sign up for that links to a landing page on my website.
LinkedIn also allows group managers to send one customized weekly email announcement directly to members. Be careful not to abuse this privilege. I've seen a few group managers blast out their own blog posts through this channel each week when they've already posted the article as a discussion in the group. This is redundant and not a good use of the tool.
Use this email announcement functionality for special "opt-ins" and value-added programs that you are providing to members only. They will appreciate it and probably be more likely to sign up for what you're offering!
The point is, always be a leader in a group that you start. Leadership happens through consistency and conversations. Don't ever forget that!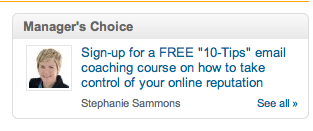 #6: Promote your group to build your membership
There are several ways to grow your group membership, but you must be proactive and consistent in order to do so. However, once you get to over 500 members, your group will begin to take on a life of its own in terms of membership growth!
Make sure when you first create your group that you tell your appropriate LinkedIn connections about it if they fit the profile. LinkedIn will allow you to send out up to 50 announcements per day to your connections. Also, you can upload emails from a .CSV file from your own email contact list and send an announcement to those contacts from your group management dashboard.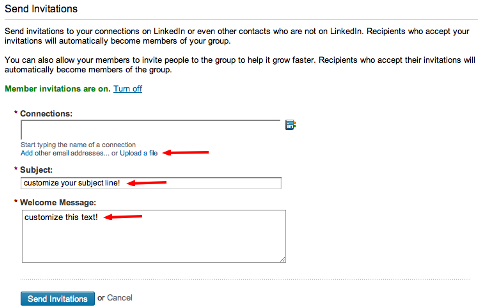 Finally, it's acceptable to visit similar groups of which you're a member and politely compliment that group while mentioning that you've got another interesting group that members may want to consider joining. I've had modest success with this, so it may be worth your while to try it.
If you're successful with your LinkedIn Group, you'll begin to see copycat groups pop up, which is exactly what I've experienced. If you are able to join those groups, I think it's perfectly fine to mention that you have a similar group that members may enjoy as well, or you could even link to an interesting conversation taking place in your group. The fact is, professionals on LinkedIn can join up to 50 groups!
Spending your marketing time in relevant LinkedIn Groups can be a terrific strategy for engaging with prospects and clients, but if you truly want to be considered a thought leader, you should start your own targeted group and build your own community of members. Not only will you expand your influence, but also you will have a forum that you manage where you can cultivate successful business relationships over time.
I hope this article gives you the inspiration to go out and create your own success! What are your thoughts? Will you start your own LinkedIn Group? Why or why not? Leave your comments in the box below.
Get Your FREE Course: Web3 for Beginners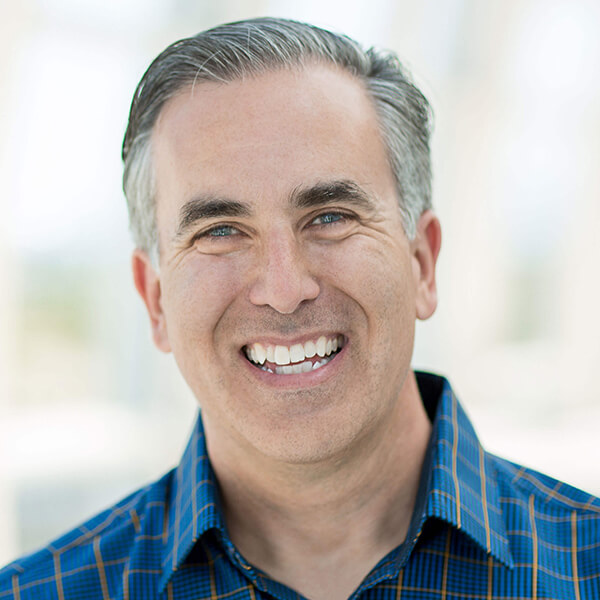 Curious about Web3, but don't know where to start or who to trust?

Introducing Web3 for Beginners, a course taught by Michael Stelzner, the founder of Social Media Examiner.

Learn the basics of Web3 and apply it to your business with this FREE comprehensive course.
CLICK HERE TO GET FREE ACCESS