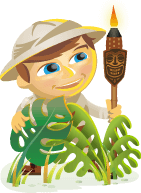 Do you use LinkedIn for your business?
Are you wondering how LinkedIn can help your online marketing?
To learn more about the new capabilities of LinkedIn and what they mean for marketers, I interview Viveka von Rosen for this episode of the Social Media Marketing podcast.
More About This Show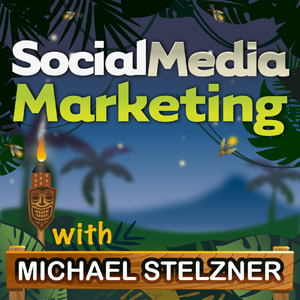 The Social Media Marketing podcast is a show from Social Media Examiner.
It's designed to help busy marketers and business owners discover what works with social media marketing.
The show format is on-demand talk radio (also known as podcasting).
In this episode, I interview Viveka von Rosen, founder of Linked Into Business and author of the new book, LinkedIn Marketing: An Hour a Day.
Viveka shares insights into what's new with LinkedIn and how marketers can cash in on all that LinkedIn is doing.
Share your feedback, read the show notes and get the links mentioned in this episode below!
Listen Now
Where to subscribe: Apple Podcasts | Google Podcasts | Spotify | YouTube Music | YouTube | Amazon Music | RSS
Here are some of the things you'll discover in this show:
LinkedIn Marketing
How LinkedIn Company Pages Are Evolving
Viveka shares how LinkedIn is becoming more autonomous with their Company Pages. Although functionality has not changed much on LinkedIn Company Pages and they still need to build a more dynamic social destination, the look and design have changed recently. Company Pages are more vibrant.
There's a new banner photo across the top, which adds to the branding possibilities and the attractiveness of Company Pages. Want to create a banner? Make your photo 646 x 220 pixels in size.
This new design means that people will go beyond one-on-one connections and follow Company Pages.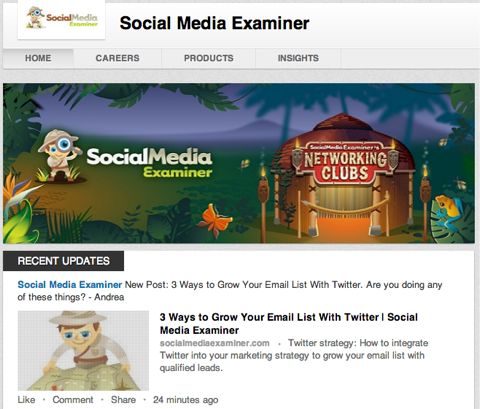 Listen to the show to hear how the new Company Page allows you to build a business following that could lead to a personal following.
How Targeted Updates Work
Viveka explains how LinkedIn has focused more on Targeted Updates.
When sharing updates on your Company Page, you can now target the audience you want to reach. For example, you can choose to share specific updates with everyone who is following you or choose a specific industry or location.
And LinkedIn also provides companies with statistics on their results when sharing these updates.
Listen to the show to find out more about the statistics in your company updates.
How to Drive Followers With Your Company Page
You can put a Company Follow widget on your website to drive people directly to your company profile.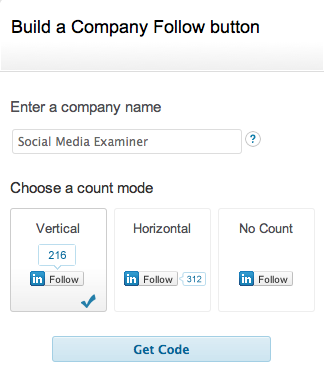 Of course, you can also put the link to your Company Page in your email signature.
Viveka recommends letting people know why they should follow your Company Page. You need to tell people what they are going to get out of it.
You'll discover how content on an active LinkedIn Company Page has a greater propensity to show up in the LinkedIn Today section of the website.
Listen to the show to hear how LinkedIn Today can work for you.
What Is the Influencer Program?
At present on LinkedIn, there are about 152 influencers whom you can follow on LinkedIn. These thought leaders include President Barack Obama, Governor Mitt Romney, Jeff Weiner (CEO of LinkedIn), Guy Kawasaki and Arianna Huffington (Huffington Post). Viveka explains how you get a sense of interaction with these individuals, as the articles they are sharing are more than just updates.
One of the advantages of being an influencer is you are able to write longer blog-style articles that get shared. Viveka says that right now, LinkedIn is choosing who gets to be an influencer. It's uncertain when this is going to be available to everyone else. It's LinkedIn's way of trying to create a more content-rich platform (people tend to think of LinkedIn as a "Rolodex on steroids"). It's a great opportunity to get some inside information from these influencers.
Listen to the show to find out how you can share this content across other social networks.
What Are Skills Endorsements?
As a LinkedIn user, you can list your skills in your profile. You can find the link under the More tab in your main menu bar and then add the skills you feel you have.
Endorsements allow other people to recommend you for those skills. The recommendation also includes a gravatar picture of the person giving the endorsement. You'll discover why Viveka thinks this is important for LinkedIn users.
You might find that other people endorse you for skills you never thought you had. It's a great measurement tool for what other people think your skills are, as opposed to what you think your skills are.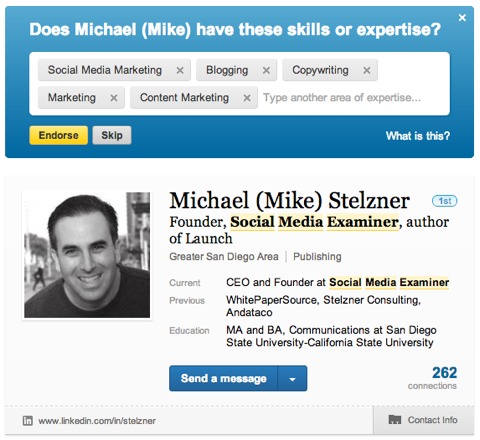 Listen to the show to hear why testimonials and recommendations in the social media world are key.
LinkedIn and the Mobile User Base
Viveka explains why LinkedIn is focused on mobile apps right now. Only 40% of the LinkedIn network is American and the majority of people in Europe, India and China use mobile more than they use browser-based platforms.
Viveka also shares her favorite apps.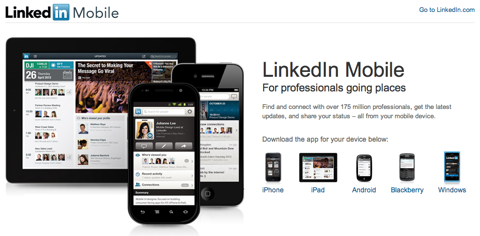 Listen to the show to find out why the iPad or iPhone app are easy to use.
The LinkedIn and Twitter "Breakup"
Viveka talks about how the LinkedIn culture and the Twitter culture are different. Viveka is thrilled that tweets are no longer flooding LinkedIn update streams, and thinks this is good news for LinkedIn.
You can still write an update on LinkedIn and share it to Twitter. You can still use sharing bookmarklets and share to both LinkedIn and Twitter at the same time. And in Open Groups, you can share the discussions with Twitter.
Listen to the show to learn more about using third-party scheduling apps.
Viveka's Top Marketing Tips
Viveka shares the benefits of the new LinkedIn Notifications tab. This new feature shows you notifications of who has viewed your profile, discussions you have been active in and activity in your own groups. She has found that it helps with building relationships within your network and making new and valuable connections within the LinkedIn network. Viveka says, "For marketing, it has been priceless."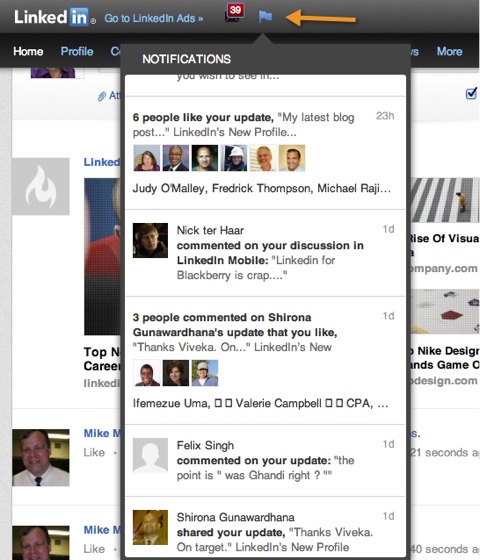 The second marketing tip Viveka talks about is LinkedIn Signal, which is found under your News tab. There are only a few monitoring tools that are able to pick up on LinkedIn's feed, so this tool, available within the LinkedIn platform, is very useful.

With LinkedIn Signal, you can search your own name, your Twitter handle, product, services and clients and see what people are saying on LinkedIn on those particular topics. Because it's update-based, you're not restricted to communicating with your first-degree connections. If a second- or third-degree connection mentions you, your product or your competition, you can respond and start a conversation.
Listen to the show to hear why you should check out these tools to nurture relationships on LinkedIn.
Discovery of the Week
1Password app is awesome if you struggle to come up with strong passwords that are easy to remember for your social accounts.
It synchronizes with Dropbox and works on both Mac and Windows systems.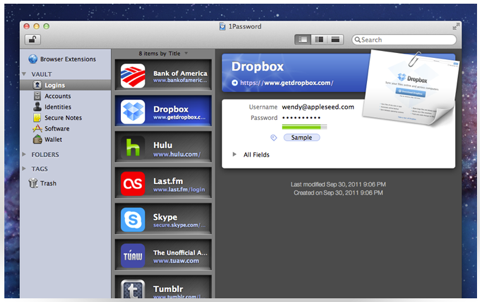 Listen to the show to learn more and let us know how this works for you.
Other Show Mentions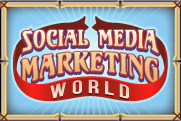 Social Media Marketing World is Social Media Examiner's latest mega-conference—taking place at the waterfront San Diego Marriott Marquis & Marina in San Diego, California on April 7-9, 2013.
As you'd expect, Social Media Examiner recruited the biggest and best names in the world of social media marketing for this conference. Only the best for you! Be sure to check it out.
Key takeaways mentioned in this episode:
Ways to subscribe to the Social Media Marketing podcast:
What do you think? What are your thoughts on LinkedIn for business? Please leave your comments below.