4 Instagram Tools for Scheduling Instagram Updates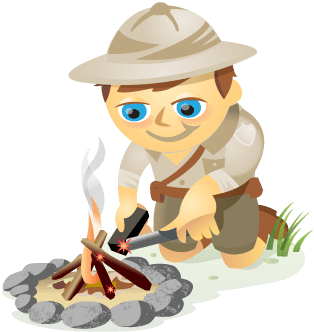 Is Instagram a part of your social media marketing?
Want to make posting to Instagram more convenient?
Whether you're in the middle of an event or on the road, there are scheduling tools to help you.
In this article I'll share four tools to schedule Instagram updates.
Why Use Tools to Schedule Instagram Posts?
Instagram was designed primarily as a mobile tool, so that's where most interactions take place. Instagram wants users to capture events as they happen. While real-time posting is the best-case scenario, it doesn't work for everyone at all times.
If you're using the native version of Instagram on a desktop, you can view Instagram content and interact with people you're following, but you can't upload anything.
While there are a few options available to upload photos and videos to Instagram from a computer, none of these lets you schedule your content.
Luckily, there are some tools for scheduling your Instagram content. Some are mobile-only, others are computer-only and a couple of them do both.
Remember, scheduling or automating posts to your Instagram channel should not be the primary way you keep your Instagram channel updated. It should be part of your company's Instagram strategy for those times when you know you'll be unavailable. Let's take a look at the available tools.
#1: ScheduGram
Upload single photos, multiple photos and videos.
Once you upload, edit your photos. Tools available include cropping, retouching, adding effects and enhancing your images.
When your photos or videos are ready for Instagram, schedule them and request notification via email once they've gone out.
Manage multiple Instagram accounts and give access to as many users as you need. Cost: Various packages available, which start at $13 per month with a 7-day free trial.
#2: Latergramme
Use Latergramme to schedule posts from a browser or use the mobile iOS app. A couple of things to note: With this tool, you can only upload individual images. Plus, while you can schedule and organize your Instagram posts, Latergramme does not post them for you.
Latergramme sends a reminder at the scheduled time, which you can open and post via Instagram.
Latergramme is kind of like a glorified editorial calendar for Instagram, since you still need to post the photos yourself. Cost: Free to sign up. Starts at $9.50 per month. Premium and business accounts also available.
#3: Onlypult (Formerly Instapult)
With Onlypult (formerly Instapult), you can manage multiple Instagram accounts and invite other administrators to post, as well as upload single or multiple images on this web-based tool.
Onlypult also gives you the ability to edit your images and apply filters. Once you add the image, schedule it to post.
The web functionality makes it easy to delete scheduled updates.
Cost: Free to sign up and get a weeklong trial. Four premium packages available, starting at $12 per month.
#4: TakeOff
Part of the JustUnfollow app, TakeOff is similar to Latergramme with a few exceptions. For one thing, TakeOff has both an Android and iOS mobile app. Plus, you can only schedule images; they don't actually post them for you. This is because of the way Instagram allows companies to access their API. TakeOff offers hashtag suggestions and a recommended time to post when your followers are most engaged.
One important difference: TakeOff doesn't apply filters and effects within their app. Instead, when you schedule a photo to go out, it reminds you and then gives you the option to open it in Instagram or another editor to apply any additional filters. The interface for TakeOff is easy to use. Also, you can manage multiple Instagram accounts and team members. Cost: Free, with premium options $9.99 and up.
Conclusion
When deciding what to use to schedule Instagram content, think about which tool will help you get the job done right.
If you're glued to your mobile device 24/7, you might prefer a tool that schedules, but doesn't post your updates for you. If you're always on the go and want the convenience of having some of your updates automatically post for you, you might prefer another option.
Remember, Instagram is supposed to be used "in the moment," so don't schedule everything. The people who follow you don't expect you to be on Instagram all the time, but they do expect you to have a consistent posting schedule.
What do you think? When do you schedule Instagram posts? What Instagram tools do you use? Please share your recommendations in the comments.
Tags:
christian karasiewicz
,
instagram
,
instagram scheduling tool
,
instagram tool
,
schedule instagram content
,
schedule instagram post